creating a cruelty-free, vegan, natural make-up look
Ever since going vegan, I gradually started eliminating non cruelty-free brands from my shelves. I'm not the one to throw stuff out overnight in an attempt to get rid of certain brands right away. Instead, I made sure I use up the products I already have and used that time to educate myself on cruelty-free alternatives. This time, I wanted to create a natural, vegan (and cruelty-free) make-up look using 3 products by PHB Ethical Beauty.
I truly believe that to create a good everyday make-up look, it's best to start off with a strong base. For me, that entails:
- Staying hydrated throughout the day
- Getting plenty of sleep!
- Sticking to your skincare routine every morning and every night

(Mind you this is coming from someone who absolutely hates long lists and unneccesarily complicated skincare routines - these are definitely the go-to essentials!)

Making sure your skin is in tip-top form would ideally be the perfect base, but given that stress, lack of sleep and anxiety do tend to creep in from time to time, it's unrealistic to expect spotless skin at all times. I find the idea of covering up moody skin and eyebags while still keeping a natural look very, very appealing - not everyone's into layers of foundation and strong, bold colour palettes. This is why I wanted to make sure this cruelty-free and vegan make-up look would be something everyone can recreate and wear on a day-to-day basis.
THREE-STEP NATURAL AND VEGAN MAKE-UP LOOK​
Let's be honest, eyebrows are just the most essential base of every make-up, right? I find that using shades that are a little bit darker than my natural hair colour usually turns out better than going for the lighter ones. This time I used a very old double-sided eyebrow blush to apply my lovely new PHB eyebrow powder in Brown before finishing it off with the eyebrow pencil by Catrice.
Putting a little bit of brown-ish eyeshadow into the crease of my eyelid is something I do pretty much every time I put on make-up. It helps open up my eyes a little bit, as well as gives me the chance to manipulate their shape a bit too. This time, I tried out the PHB Eyebrow powder (I pretty much always use the same products for my brows and eyelids oops!), using the PHB Eyeshadow brush to blend it with my old and trusted Alverde eyeshadow in light blue. At the end, I finished it off with a little bit of natural Alverde mascara that I got from my local DM back in The Netherlands.
I used my PHB Ethical Beauty Mulberry lip tint paired with a transparent lipbalm to achieve a rich red/plum shade on my lips. The shade turned out stronger than I thought it would, but I'm definitely still a fan of the look! Given that my eyeshadow look was still quite neutral, the popping bright shade enabled me to get that extra little bit of something special.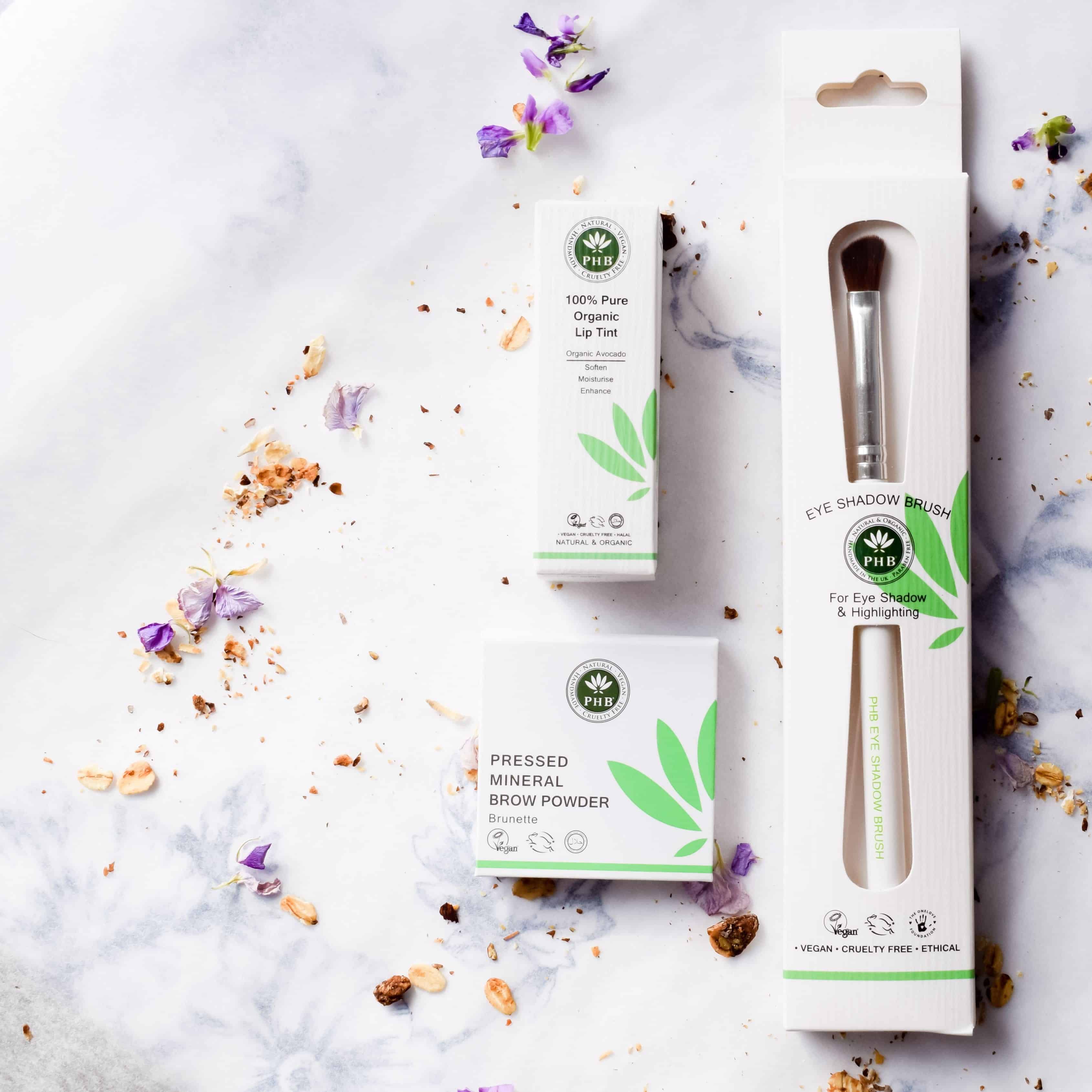 The Mulberry lip tint that I tried out creates a beautifully bright shade that you can easily regulate yourself – my problem with lipsticks is that they're not always handy if you're just going for something super casual. This lip tint is a perfect solution as it doesn't colour your lips very dramatically at first, but does get bolder and brighter as you re-appply. This one turned out to be slightly too dry for my liking so I tend to pair it with just a transparent lip balm to get that extra moisture. (product link)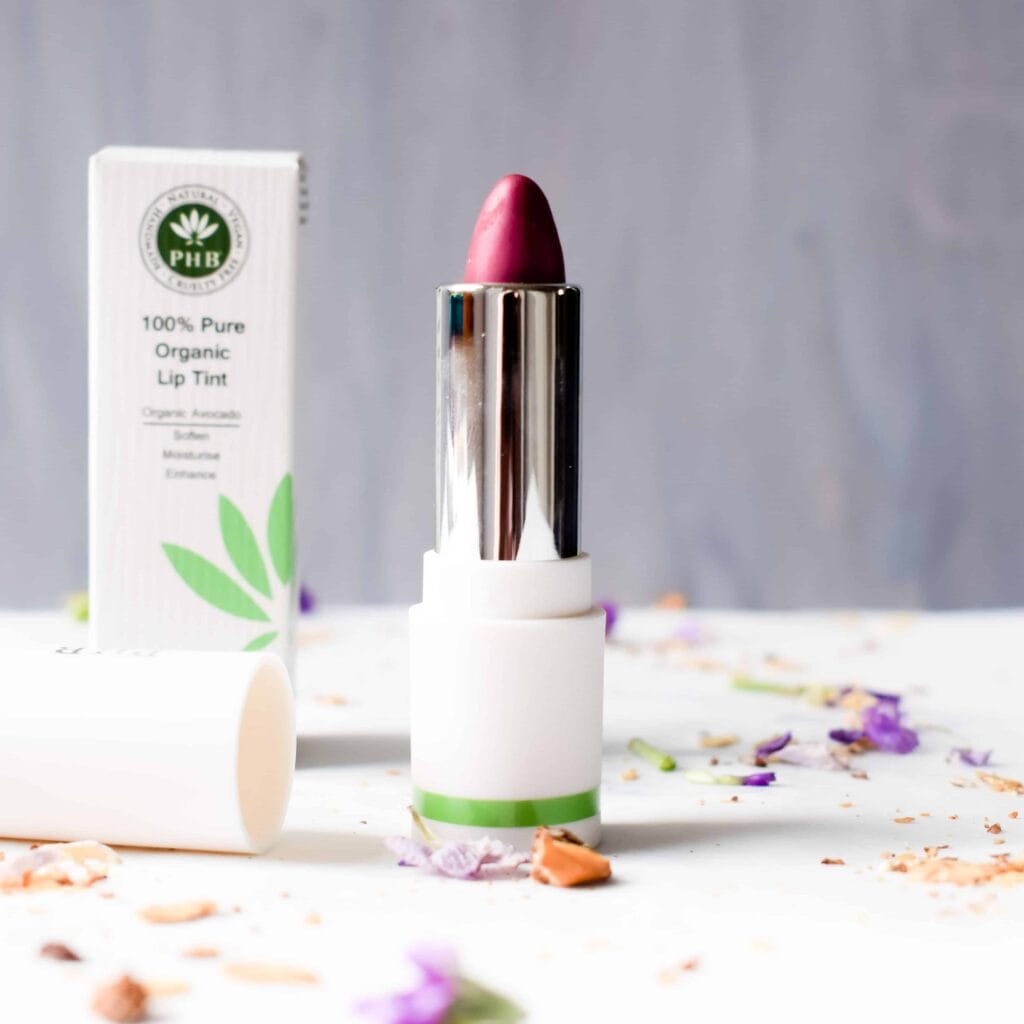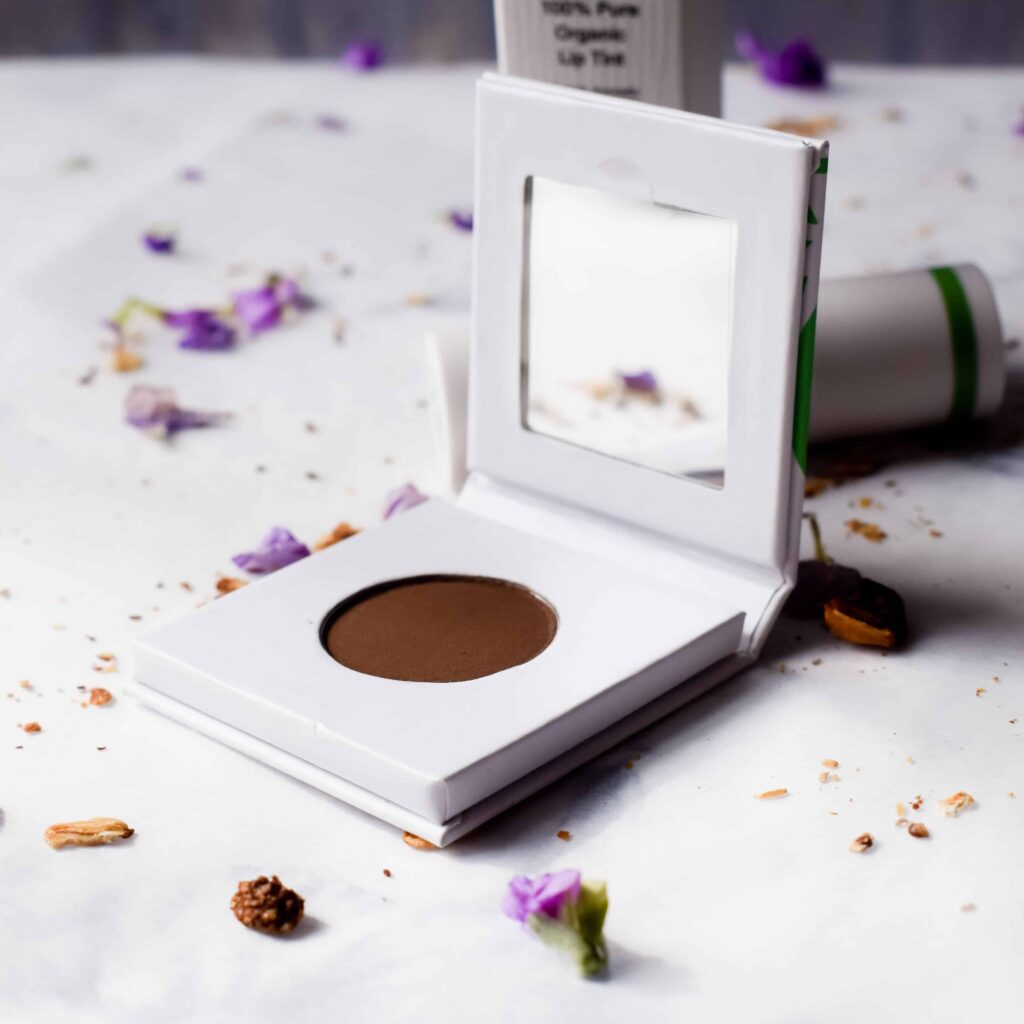 Ahh, I'm absolutely hooked. This one turned out be the absolutely PERFECT shade for my eyebrows, so I'll definitely be purchasing this exact shade once I use up my current powder. It doubles up perfectly as an eyeshadow, stays on throughout the day, but is still easily removed with just warm water and a 'magic eraser' reusable make-up remover (product link).
This is a solid brush you can rely on to even out those harsh eyeshadow lines you don't want. It's super soft and I love the fact that it's cruelty-free, because it's SO hard to get your hands on affordable, but actually good vegan-friendly eyeshadow brushes! (product link)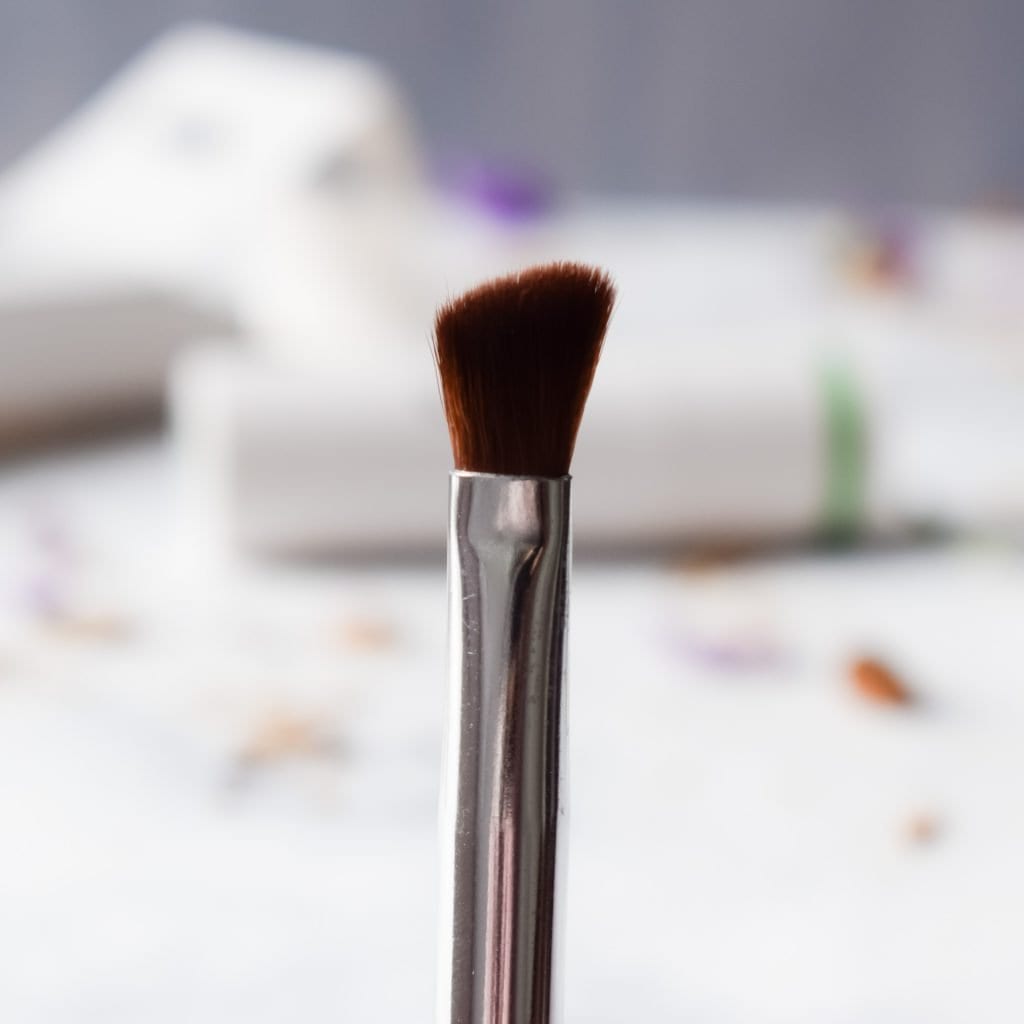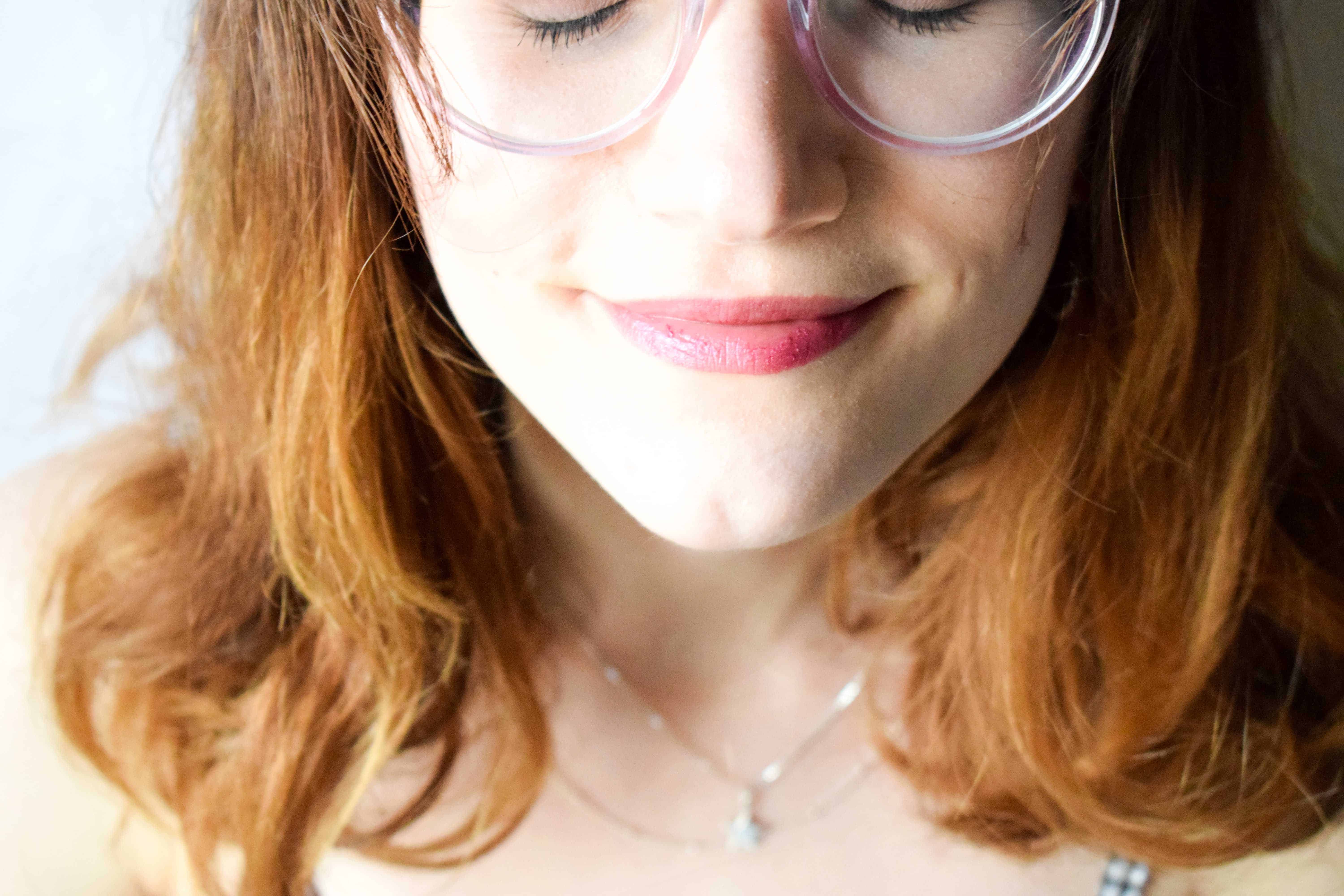 That wraps up my little journey of creating a cruelty-free natural make-up look! if you're looking for more tips and tricks or have one to share yourself, I'll be happy to get in touch with you via the comment box below!
Disclaimer: I believe transparency is super important and all my collaborations are clearly marked. I get in touch with all brands I partner with myself and pick them based on what truly reflects my values. have received these products from PHB Ethical beauty in an exchange for an honest review. This post is not a paid promotion. All opinions are my own.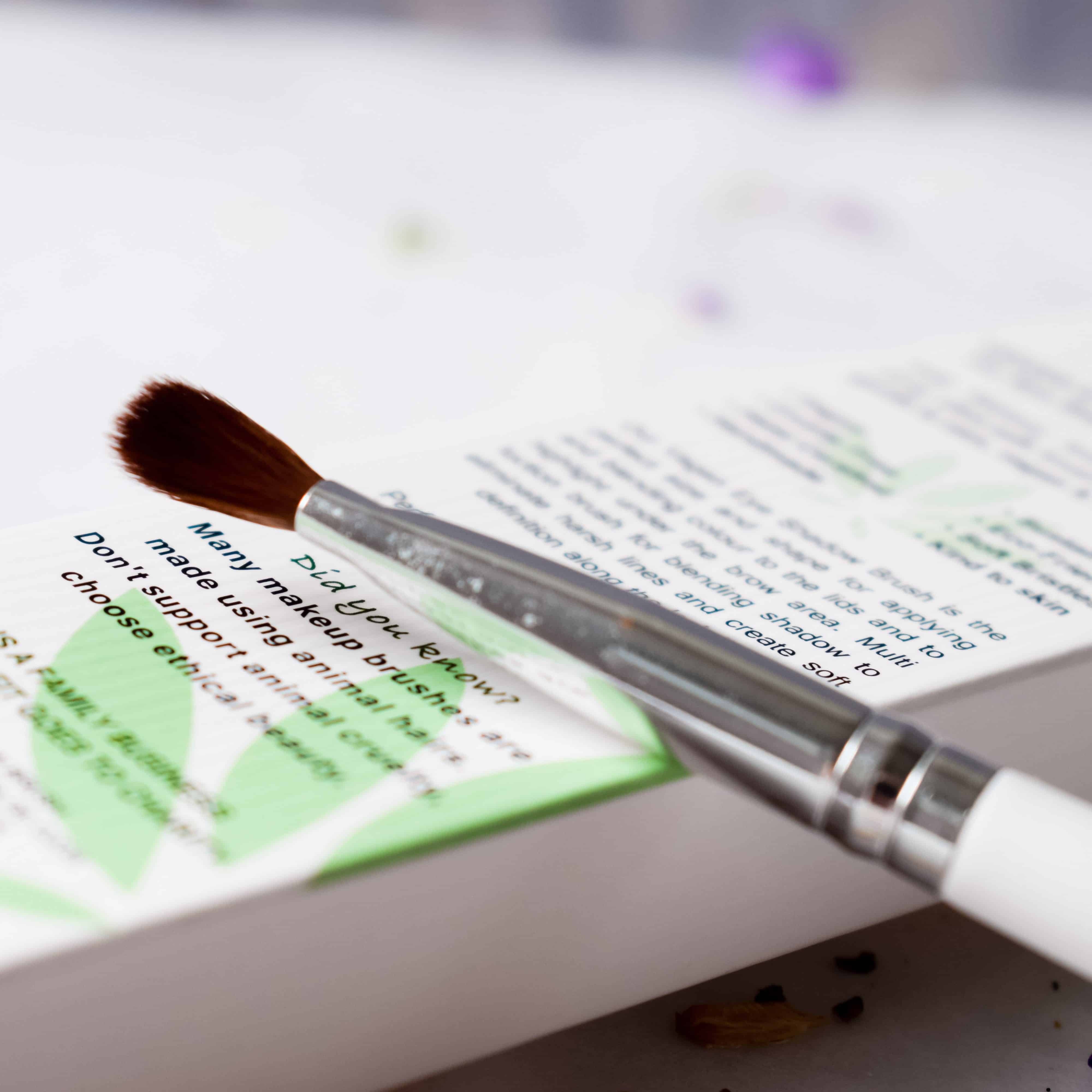 WHAT ARE YOUR FAVOURITE NATURAL MAKE-UP LOOK TIPS AND TRICKS?
Let me know your techniques in the comments section below