Affordable, easy DIY vegan body scrub that doesn't require any experience with DIY beauty/skincare whatsoever. This salt-based vegan body scrub is so incredibly simple to make, you'll be absolutely hooked! What's more, the ingredients are cheap and you can make it in any glass or plastic jar that you already have lying around at home. Reuse, refuse, recycle.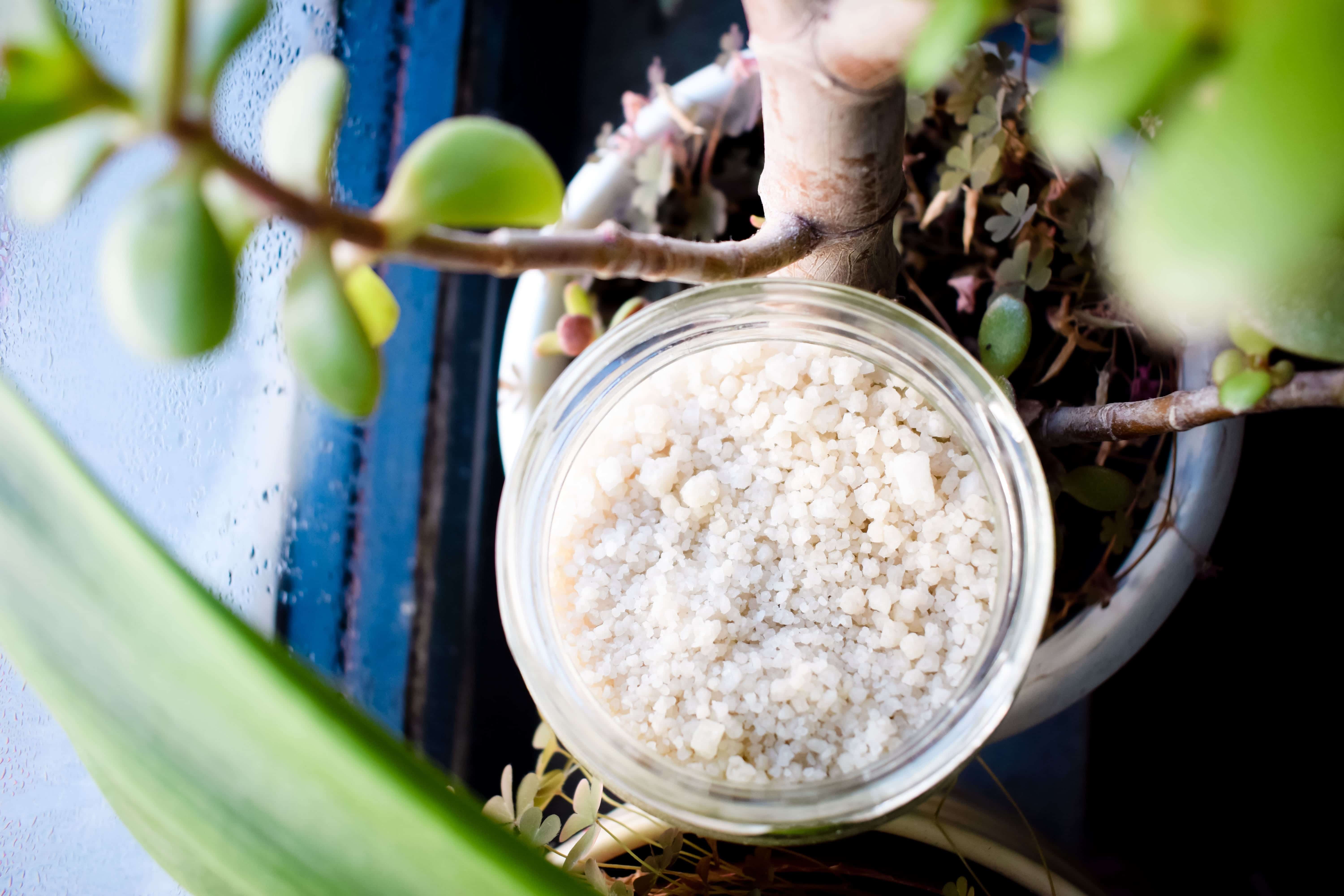 MAKING YOUR OWN, EASY VEGAN BODY SCRUB
I know what you're thinking – how can an easy DIY vegan body scrub made with cheap supermarket ingredients be nearly as nourishing as store-bought ones? You know the ones that are developed by skin professionals and have dozens of ingredients that I can't even pronounce? Well, that's where the secret lies. Store-bought scrubs are absolutely packed with ingredients that don't particularly have any positive influence on the wellbeing of your skin. This ranges from:
→ Fragrances – Hidden behind this one single ingredients, often named 'perfume' or 'fragrance' in the ingredients list are up to hundreds of chemicals.
→ Alcohols – Can be good (not all alcohols used in skincare are BAD!), but plenty are irritating and dry out your skin.
→ Sulfates – Non-sustaianable ingredient that can cause harsh irritation.
→ Microbeads – Officially banned in the UK as of January 2018, but that's not the case everywhere else, so make sure to avoid them. Microbeads are tiny pieces of plastic that are extremely toxic to the marine life.
WHY IS A HOMEMADE VEGAN BODY SCRUB BETTER?
When I first switched from vegetarianism to veganism, I was eager to slowly transition to entirely cruelty-free skincare and make-up as well. Therefore it turns out this lovely vegan scrub is one of my new-found favourites, and a recipe I got from Teja who's a travel and lifestyle blogger at AnejPlusTeja.  Especially relevant, it sticks to 4 ingredients in total, each with its own important role:
Olive oil – deeply nourishing and will leave your skin feeling softer than ever.
Sea salt – perfect natural exfoliator.
Bicarbonate – the opinions on this one are highly divided so feel free to leave it out if your skin is super sensitive. Add it to use as a gentle exfoliator and anti-fungal, anti-inflammatory agent. Alternatively, use cornstarch.
Frankincense essential oils – the perfect oil for anyone under stress, suffering from anxiety, or just wanting to relax after a long day out and about.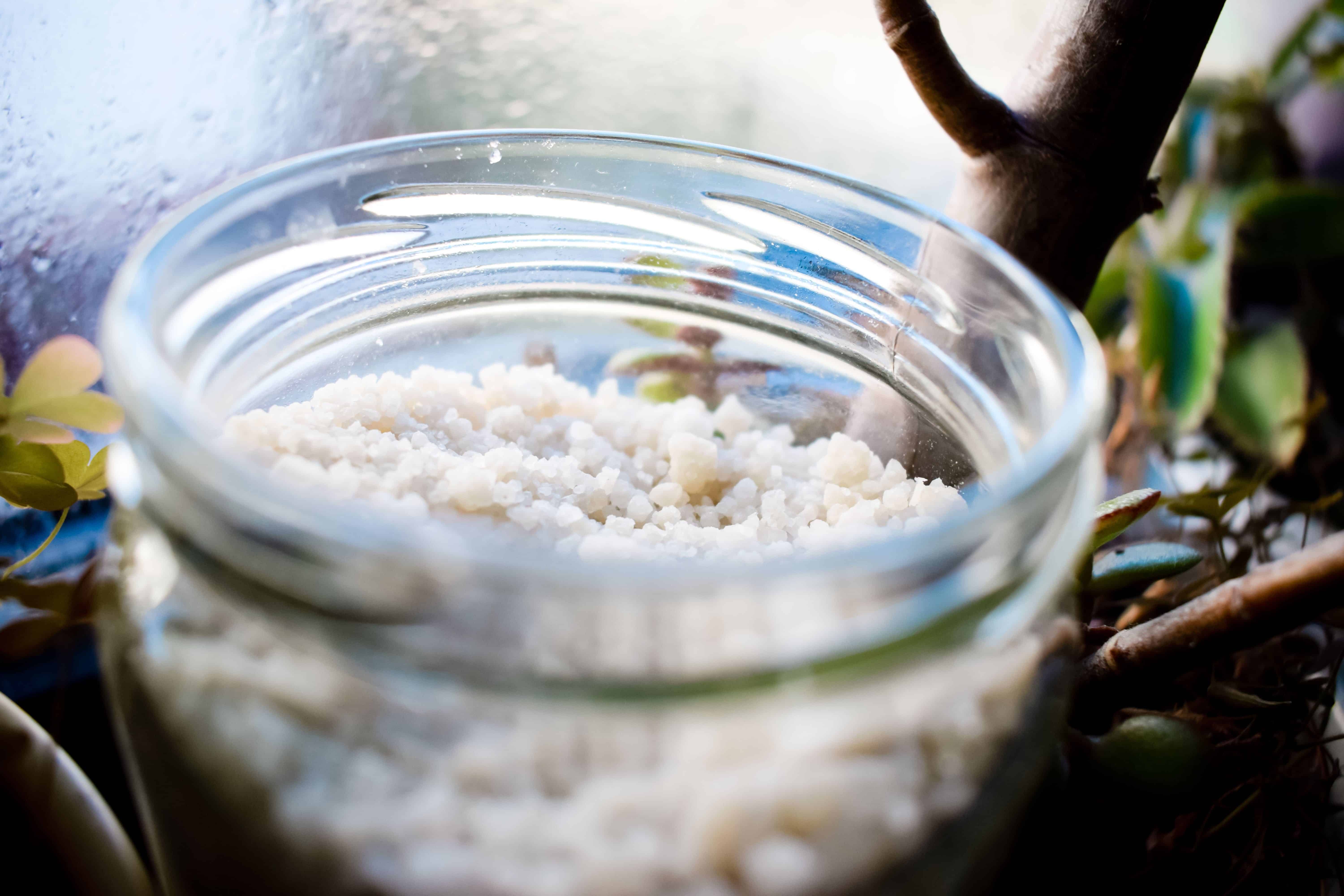 MEDITERRANEAN, EASY DIY VEGAN BODY SCRUB
PREPARATION TIME: 5 minutes
DIFFICULTY: * (it's honestly so easy, guys!)
MAKES: 1 large jar (see photo)
INGREDIENTS:
○ 5 spoons of olive oil 
○ 10 spoons of coarse sea salt (use fine sea salt if your skin is more sensitive or if you prefer a very gentle scrub)
○ 10 teaspoons of bicarbonate OR conrstarch
○ 4-7 drops of Frankincense essentail oil (feel free to add more if you prefer a stronger scent)
STEP-BY-STEP INSTRUCTIONS:
Well, it won't get much easier than this. Get all your ingredients together in a big jar. Make sure it's large so you can stir well. Stur SUPER well. This DIY vegan body scrub will work best if all the ingredients are stirred perfectly. Voila! You're all done. Make sure to store in a dark place (like in your bathroom drawer) and avoid dampness.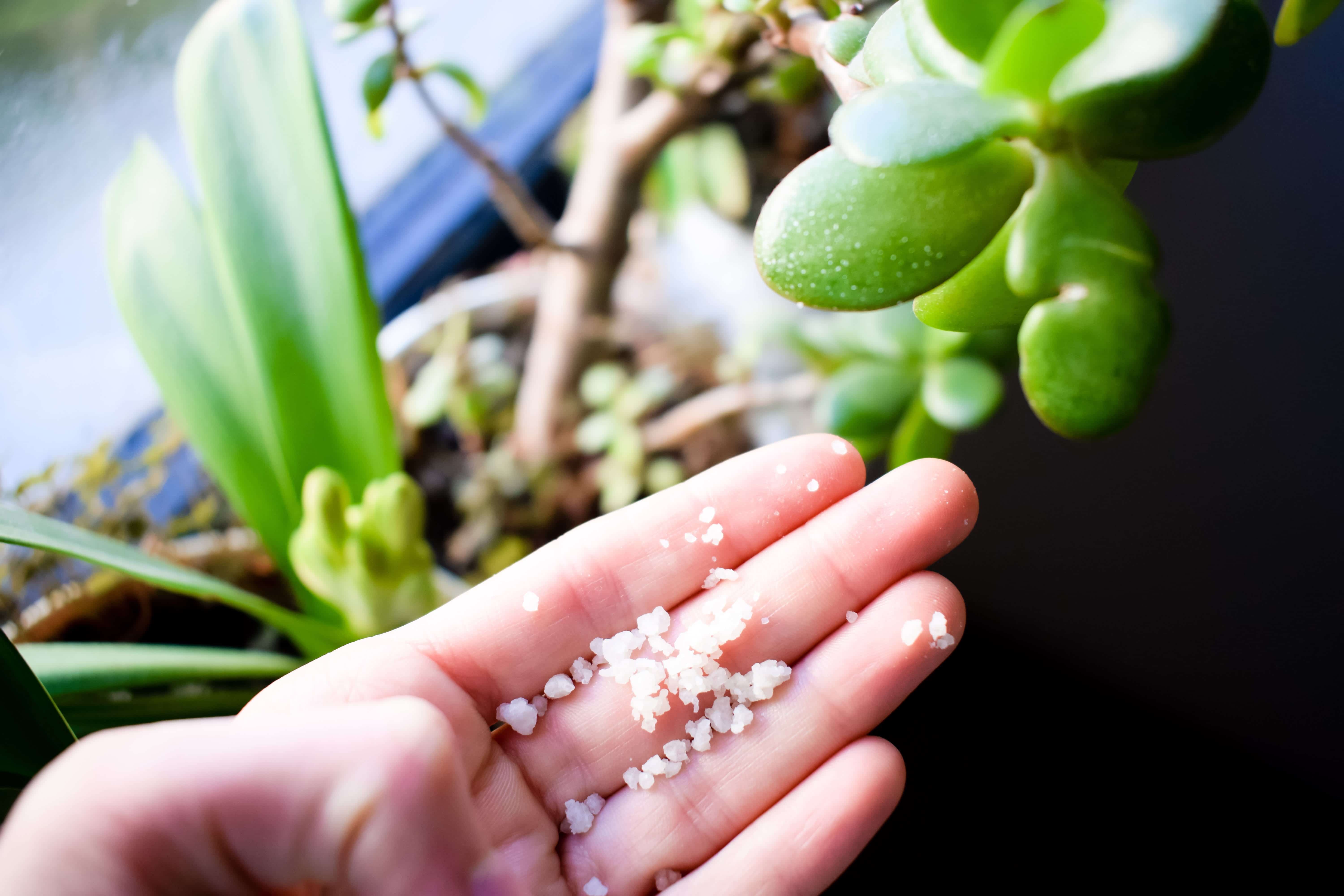 You're all set to use this fantastic little skincare item that won't irritate and will only be there to nourish, feed and soften your skin.
Have you tried making the scrub? Do you have another DIY scrub recipe you're eager to share with us? Let us know in the comments below!