Come along to the weekly vegan fair in central Manchester that not only provides exceptional food, but hearty drinks, relaxed atmosphere and is truly welcoming to everyone! 
After moving to Manchester exactly 3 weeks ago, I was eager to get involved with the local vegan scene and experience all the city's plant-based power has to offer! This weekend, I headed off to central Manchester to attend one of Grub's plant-based Sundays, a vegan fair including some one-of-a-kind Easer vegan treats!
HOT, SAVOURY FOOD
The hot food options at this weekend's vegan fair in the heart of Manchester included traditional English sausage/chips/mushy peas combo, incredible Cuban sandwiches and Mediterranean wraps, with each food stall offering plenty of options to customise your dish of choice. I thought I might dive right in and do it 'the local way' so went for The Hip Hop Chip Shop's battered sausage with chunky skin-on-chips and minty mushy peas (
£7). Needless to say, it was VERY filling and definitely didn't disappoint in the slightest!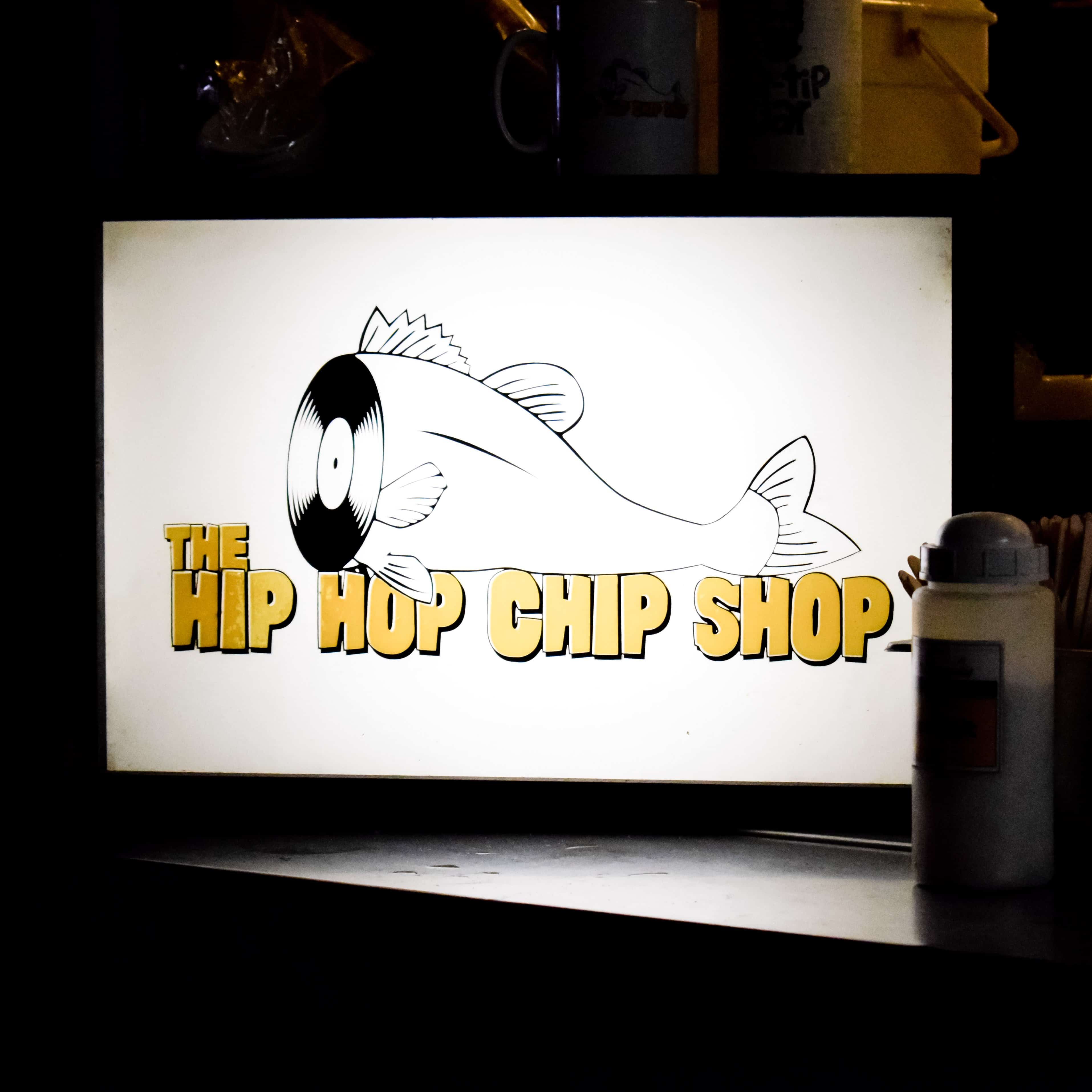 Ginny headed over to Press de Cuba and went for the Cuban sandwich with pulled jackfruit, vegan Swiss cheese, gherkins, and mustard (
£6). This slightly-less-filling option was still definitely worth every penny and I'd also give it 10/10 for presentation! 
VEGAN TREATS, SWEETS AND EASTER CHOCOLATE
We obviously didn't visit the vegan food fair on Easter without stocking on some sweet treats! That would be just wrong, right? Bakeorama Cakes had some of the most colourful and craziest vegan cakes on display (as well as PLENTY of the CUTEST dog treats!), but in the end, we went for their dazzling cupcakes (£3).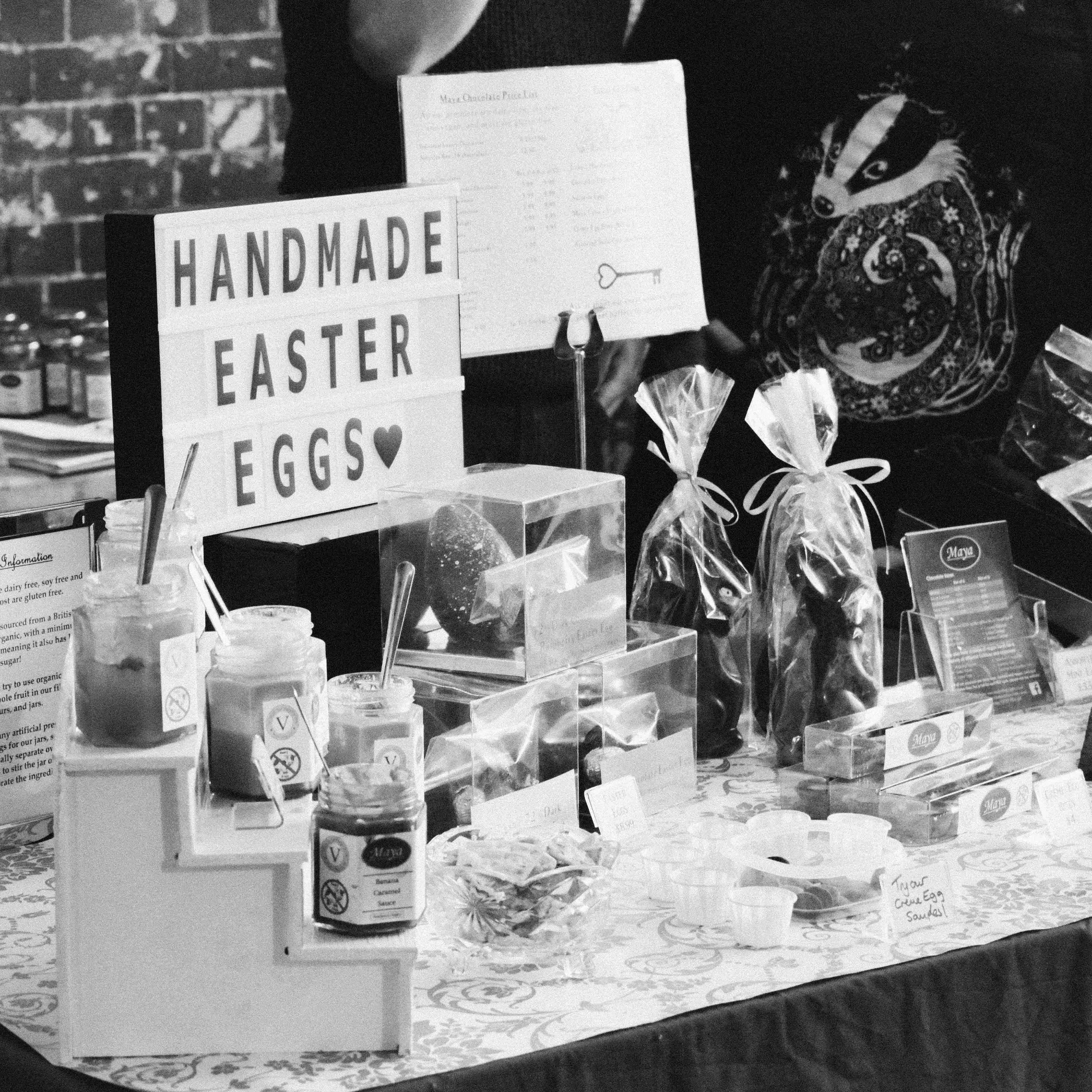 VEGAN BEER – PLENTY OF OPTIONS FOR BEER LOVERS
Despite not being big drinkers ourselves, we were happy to see the vast variety of vegan beer on offer! It's certainly one of the biggest hotspots for vegan beer lovers in the area and, in my opinion, one of the major appeals of Grub's plant-based Sundays.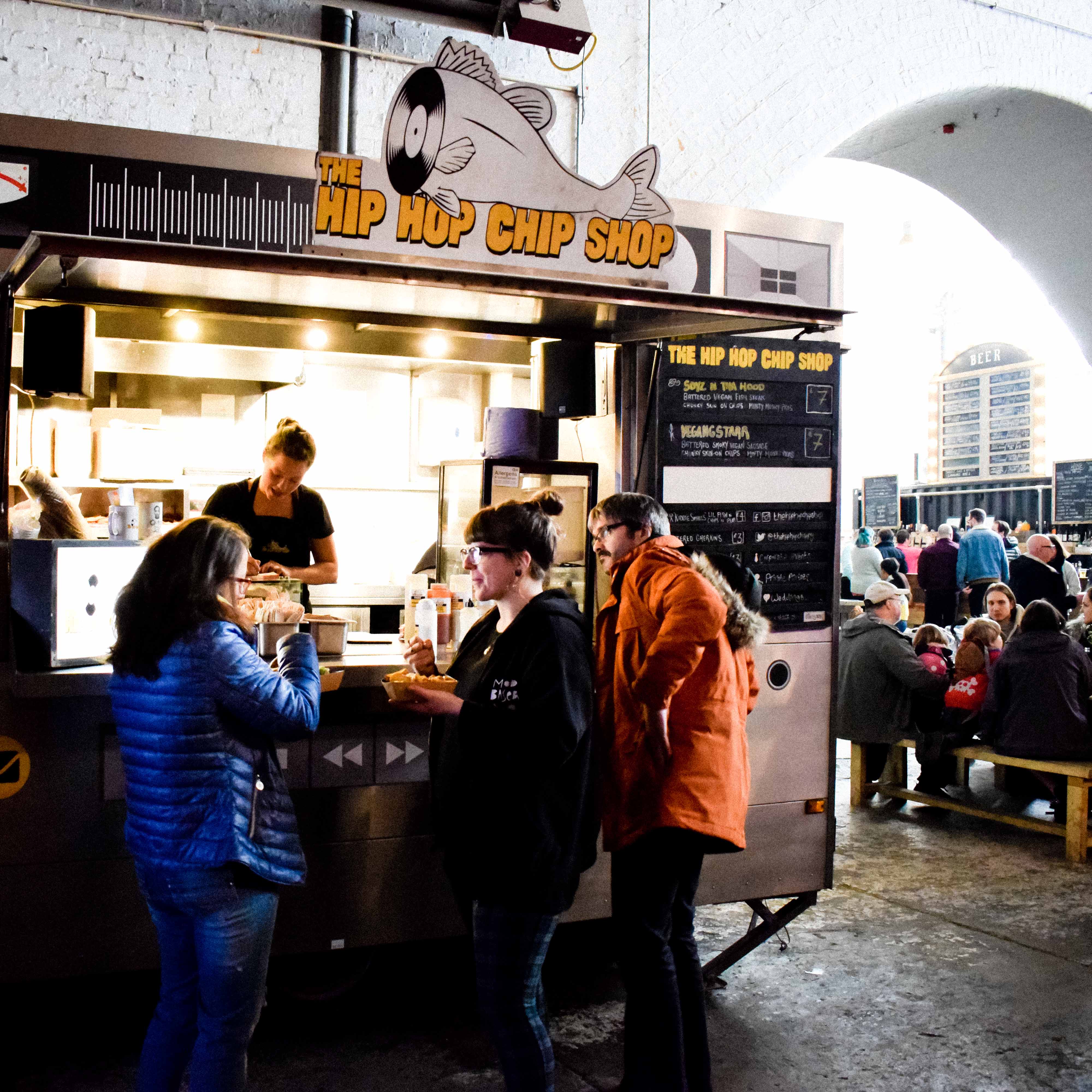 What made Manchester's vegan fun day stand out for me was also its accessibility – 
all areas (with the exception of the middle level) are accessible and there's a fully accessible toilet too.
There is no entry fee, plenty of dog treats all around the place (we saw lots of little furry friends!), board games and it seems to be particularly child-friendly too! 
All in all, if you're ever in Manchester over the weekend and feel like hitting a local vegan hotspot, I very much recommend this fair. It might not have the greatest variety of food options, but what makes it so special is its incredible atmosphere that you can only experience if you're there yourself!
Enjoyed my report from Manchester's vegan fair? Check out my account of Utrecht's vegan festival or my favourite vegan hotspots in my hometown of Ljubljana!