Bath time, self-care and reflection. I'm convinced that these 3 words are the perfect depiction of standing your own ground in this pressuring world. The world that constantly craves success, progress. The world that glorifies being busy, working yourself to the bone and equals your worth with your productivity. The world that's constantly telling you to 'be the best version of yourself' – what even is that and when did being yourself stopped being enough? Doing nothing, reflecting, taking time off just to BE is what I'm here for.
Marie Kondo-ing my entire self-care routine
In the paragraphs below I'll be sharing my extremely minimal self-care routine. It's easy, it's to the point and it's something that works for me. Here comes the big disclaimer – I don't want anyone to think they need to stock up on ANYTHING in order to enjoy their self-care routine. Being a (self-proclaimed) minimalist I am well aware of companies (and influencers…) trying to sell self-care and mental health through products. That's NOT what I'm here for and you'll see that my 3-step self-care routine requires no specific products whatsoever.
It's based solely on
dry brushing
bathing
massaging
However, to ensure that extra little bit of pampering, I'll throw in 3 of my favourite pamper items to give you an idea of what you could use to make your 'me' time that little bit more relaxing. I've been using all of them for months on end and they've not only been tested by me, but also by my girlfriend, friends and family. In fact, I've been using
OSEA
since 2017 and managed to try out tons of their products during this time. It's a brand that's entirely aligned with my values, probably more so than any other brand I've ever come across. Not only are they vegan, cruelty-free and have recyclable (almost entirely glass) packaging, they're also family owned.
Having worked in marketing for skincare-related brands for years, I'm not the one to get quickly excited about skincare brands anymore. True authenticity and originally are nearly impossible to come by, but once you found the one you love, you stick to it. For me,
OSEA
is the one.
Let's dive straight into my 3-step minimal routine to bring you the ultimate CHILL.
1. DRY BRUSHING
I recently wrote about my ever-growing love for dry brushing in my blog post for Uncaptive. Not only is dry brushing super affordable (I mean you literally only have to buy a brush), it's also a completely toxin-free way of getting rid of those dead skin cells. 

Moreover, it doesn't only benefit your skin, it's also a fantastic way to boost your overall wellbeing.
Helps with lymphatic drainage
Helps improve muscle tone
Stimulates nerve endings
Eliminates clogged pores
Can be highly meditative
Relieves stress
Just like it's best to dry brush in the morning, one of the best ways to ensure you get the most out of your dry brushing routine is to do it
right before taking a shower.
This will make sure you can wash off any dead skin cells and get back that healthy, natural glow. After finishing your dry brushing and shower routine, make sure to
moisturise your skin
. Your unclogged pores will be particularly prone to absorbing everything, so make sure to use a pure moisturiser with no toxins. If your skin is particularly dry or you want to nourish it that extra bit, I definitely suggest adopting the dry brushing + scrubbing routine. My skin, unfortunately, doesn't take body scrubs very well at all. They're often painfully rough and drying. At best, they leave my skin feeling waxy for a short while before we're back to dryness.
The OSEA Undaria Body Polish is super creamy and not only moisturising but deeply hydrating. It gently polishes off those dead skin cells, but also never fails to amaze me with its moisturising properties. Such a life saver for anyone with sensitive dry skin! Plus, the scent is just simply gorgeous.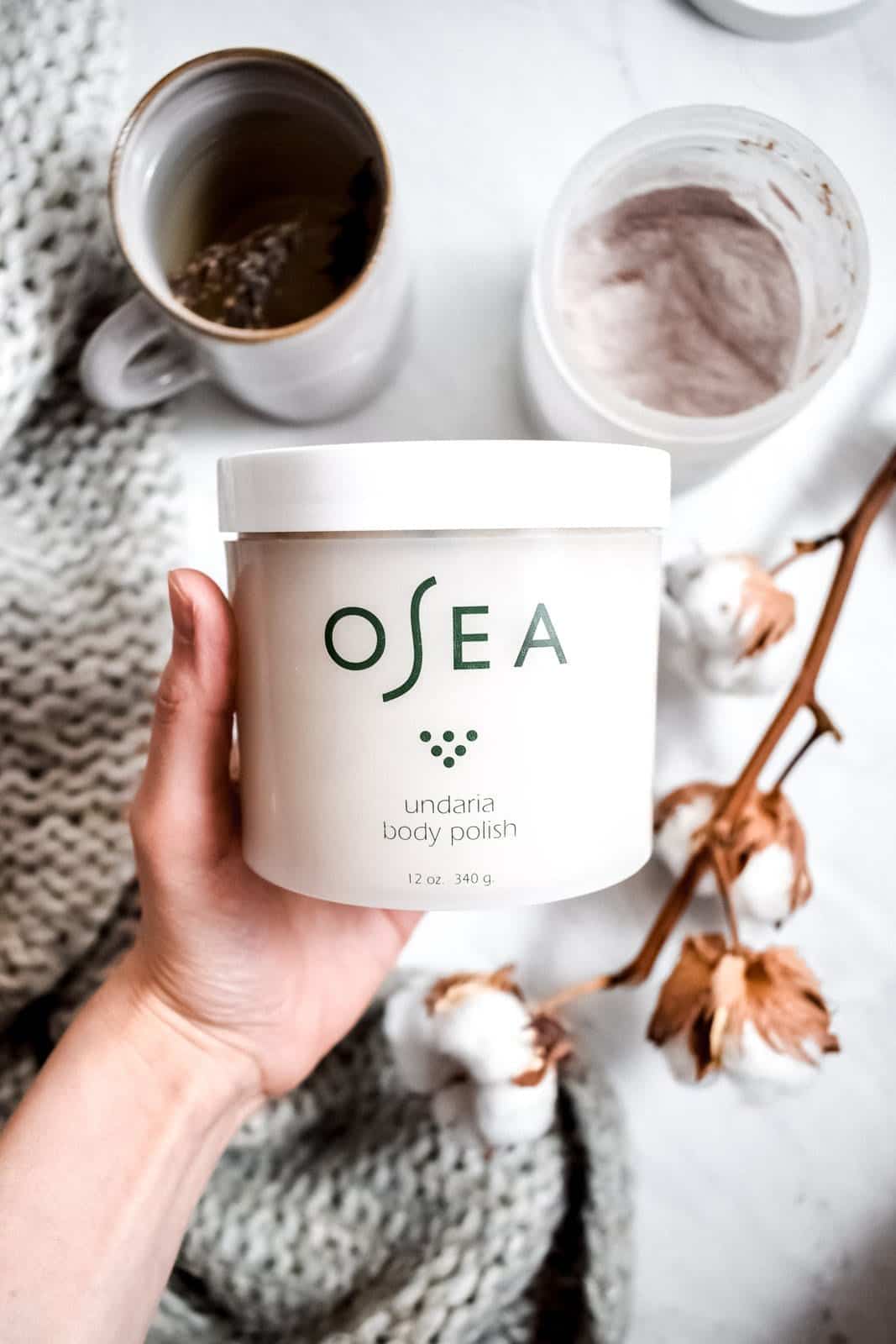 2. BATHING
If you've been around My Vegan Minimalist for a while, you will know I love a good soak. Bathing is part of my ultimate self-care routine. It
promotes mindfulness and virtually forces you to be in the moment.
It's one of the last activities we've got left that hasn't been invaded by phones and laptops. 
(U
nless you're using your laptop near the bath but who in their right mind would want to do that?)
I insist you don't need much to turn your bathing experience into something quite extraordinary.
Put on the kettle
Grab a good book
Dim the lights
Finish making your favourite warm beverage
Light a few candles or tea-lights
Sit back, unwind and let your mind drift away
I find bath time to be the perfect moment for reflection, reading a novel or just scribbling down some thoughts in my journal.
Of course, if you are looking to treat yourself or another bath lover to something special,
OSEA Parachute Sleep Time Bath Salt
would be my no.1 choice. At least until OSEA comes out with their scented candles line (PLEASE make this happen!).
You chuck a good handful in your bath, watch it swirl around and let it do its little magic. The invigorating scent will soothe your mind and body and it's just generally like a spa experience in the comforts of your own home.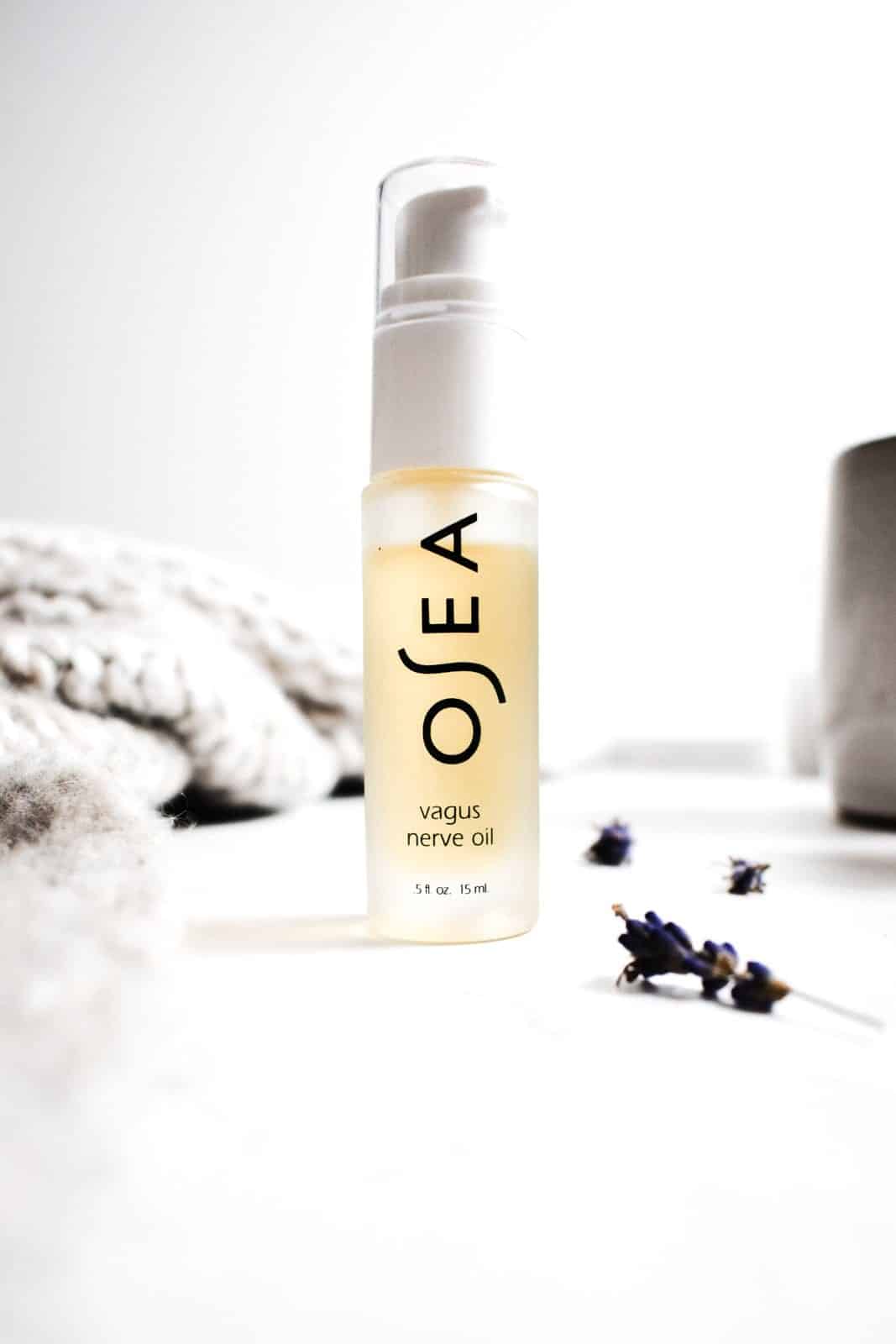 3. MASSAGING
Once you've scrubbed away those dead skin cells and bathed your way to inner peace, it's time for the last part of my 3-step self-care routine. For me, massaging takes this honorary spot. 
I trained competitive gymnastics for over 10 years, which definitely took its toll. It must have been around the time I turned 20 that my back and shoulder pains got pretty bad and I've tried just about anything to reduce them. The single most effective way for me to do so was deep tissue massage. I previously wrote about managing back pain with shiatsu massage, but if you're just looking to complete your self-care routine, simple massaging is enough. 
This part of my self-care routine is all about winding down. About letting go of every last bit of tension that might have remained. You don't need to rely on others to benefit from a relaxing massage. Your feet, legs, hands, neck, head and shoulders are all easily accessible and you can massage easily them yourself. There are tons of YouTube tutorials on self-massage techniques so you might want to check these out. You might also want to add a few drops of lavender or peppermint essential oils too and massage them gently into your skin. 
I very recently found out about vagus nerve stimulation and it instantly became an integral part of my self-care routine. This incredible nerve 'wonders' all over your body and reaches various organs. It impacts your:
breathing

digestive system

heart rate
Studies show that massages can stimulate the vagus nerve and unlock powerful benefits. In fact, the vagus nerve also impacts your mental health. Whilst you can massage it without oils, I have found OSEA Vagus Nerve Oil to be particularly helpful. It's a carefully selected blend of calming essential oils like lavender, rosemary and juniper. It also contains chamomile and jojoba oils, making it super lightweight and easy to apply. I've got my bottle of Vagus Nerve Oil next to my bed and it somehow always captures the attention of every friend that visits.
This concludes my 3-step minimal self-care routine. What is your favourite part and what are your secrets for the most relaxing self-care routine?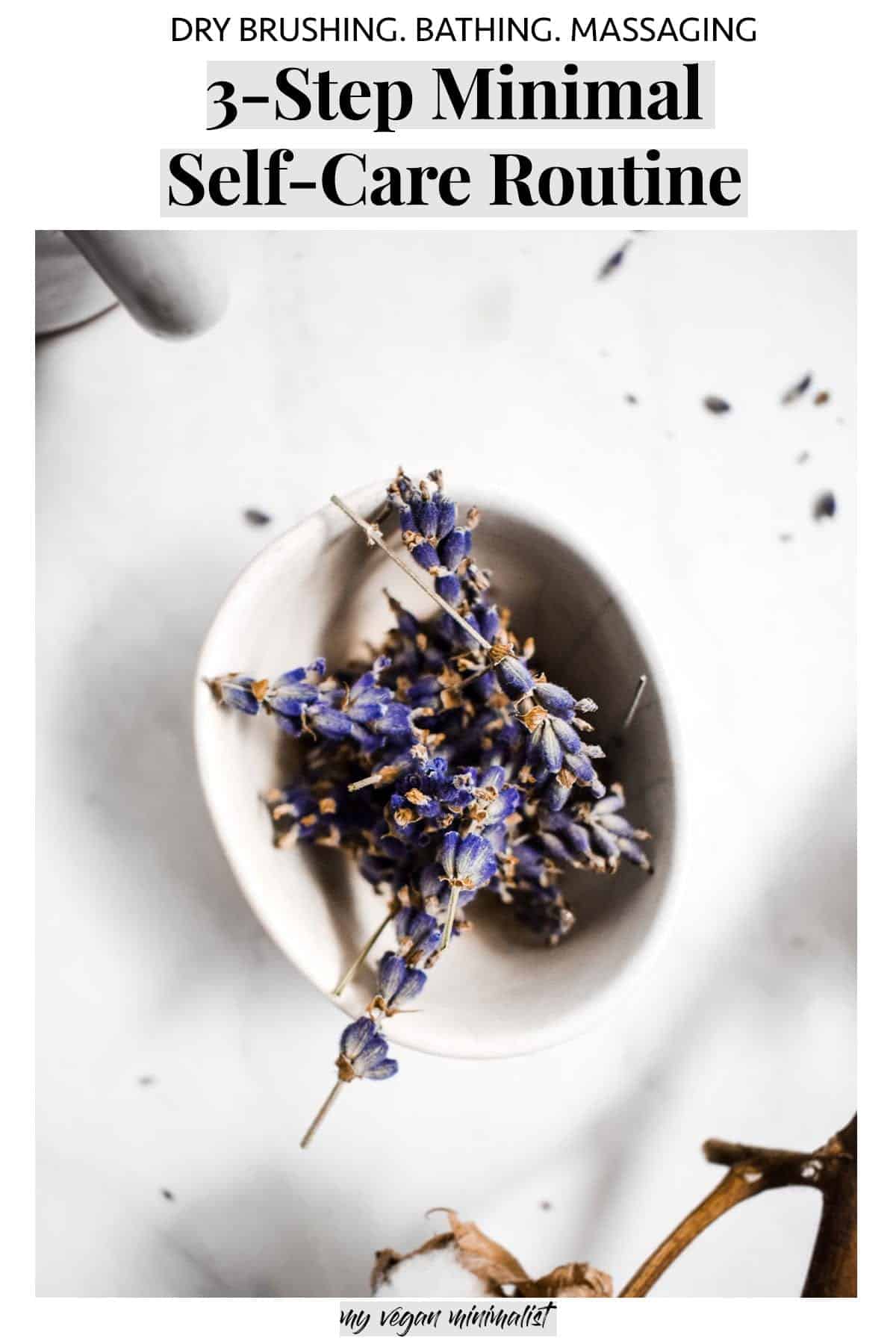 Disclaimer: this post is not sponsored by OSEA, but does include affiliate links and gifted items.