There are vegan festivals and then there is the Northern Vegan Festival – a real delight that goes well beyond your usual vegan fest. It's absolutely packed with the most carefully picked out variety of vegan items and cruelty-free services. Ranging from massages, reiki energy healing, lifestyle products to vegan cooking workshops, yoga lessons, the most ridiculously delicious vegan donuts and a variety of freshly prepared hot food.
Today marks 4 weeks since my move to Manchester and I've been busy ticking all the major vegan hotspots off my bucket list. Last week I attended Grub's plant-based Sunday, but that was only just the begging. The one vegan event I wouldn't miss for the world stood on my calendar for months – Northern Vegan Festival in Manchester's Central Convention Centre.
I decided to mark this special occasion by joining the festival as a volunteer. Just over a year ago I volunteered at the Northern Irish Vegan Festival in Belfast, and I do very much recommend it to anyone wanting to expand their circle of vegan friends or just doing something good for the charity. If there's a vegan fest coming to your area, do consider signing up as a volunteer. For just a few hours' work, you'll be gaining free entrance to the fest and learning a lot about veganism, as well as get in touch with countless of like-minded people.
Miracle's Mission (photo above) was the very heart of the Northern Vegan Fest. The charity raises money for animals worldwide (currently Borneo and Egypt), providing stray animals with safety, comfort and health. Their stall with some of the best bargains, including Vegan and PlantBased magazines for
£

1.5 (RRP

£

4.99) and Sweet Freedom sugar-free fruit syrup for just 

£

1.5!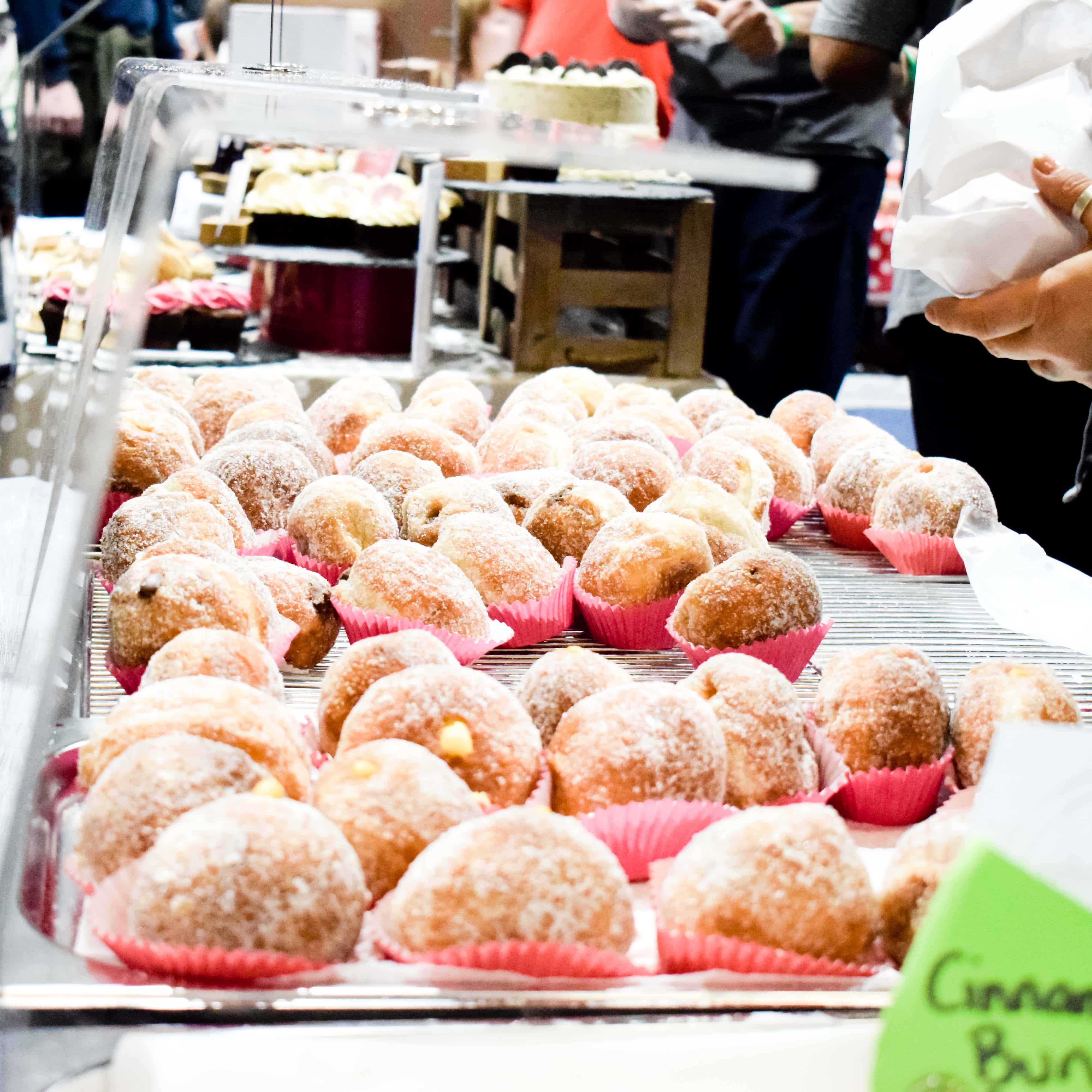 One of my personal highlights was The Vegan Food Pod serving some absolutely incredible sweet delights. Freshly handmade and free from hydrogenated fats! It seemed to not only be my favourite, but certainly one of the more popular stalls overall, selling out every single last bite before the end of the fest!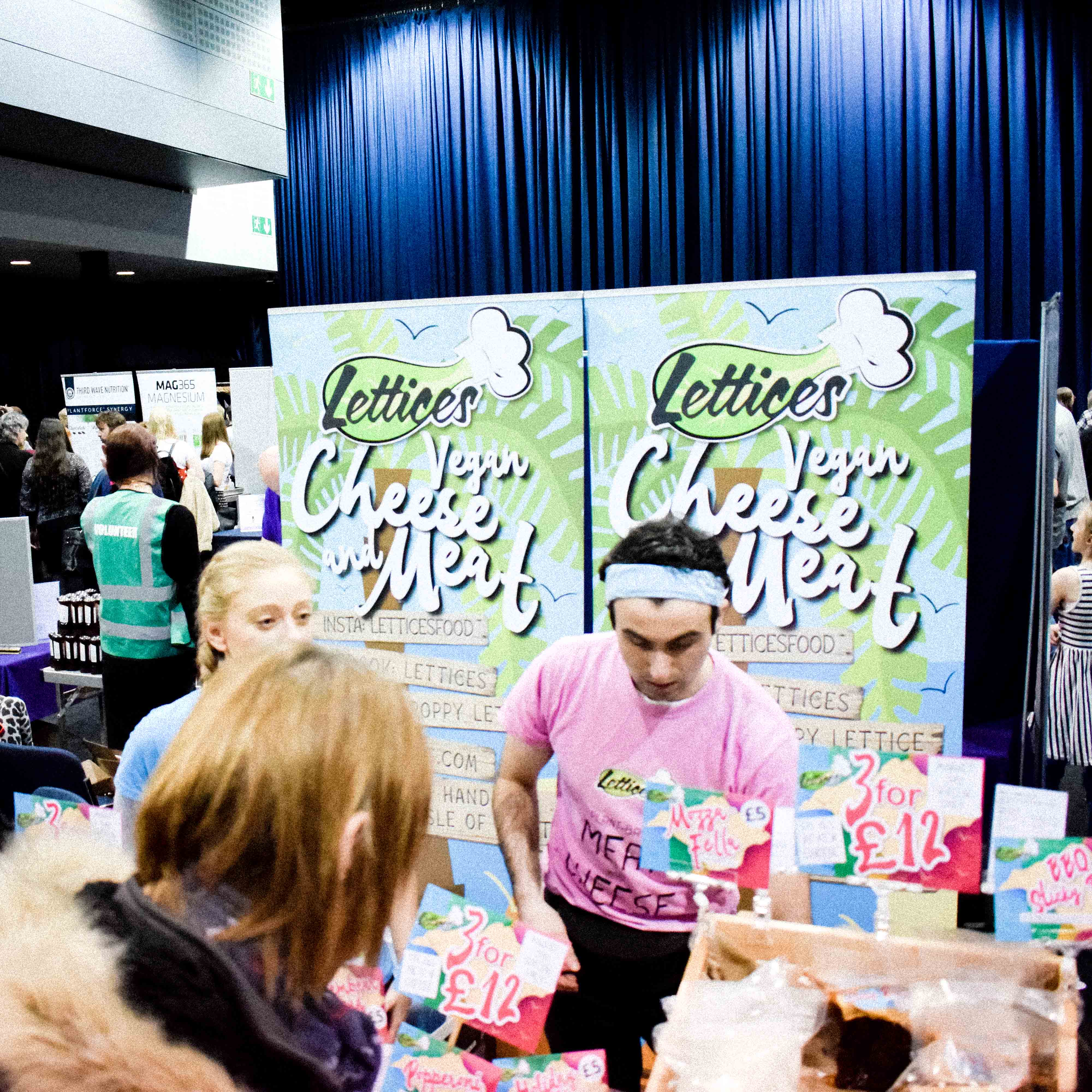 If you're into meat substitutes or constantly on the lookout for god vegan cheese, then Lettices is the place to go. Their friendly stall was packed with the most striking vegan meat substitutes that you just can't find in your supermarket.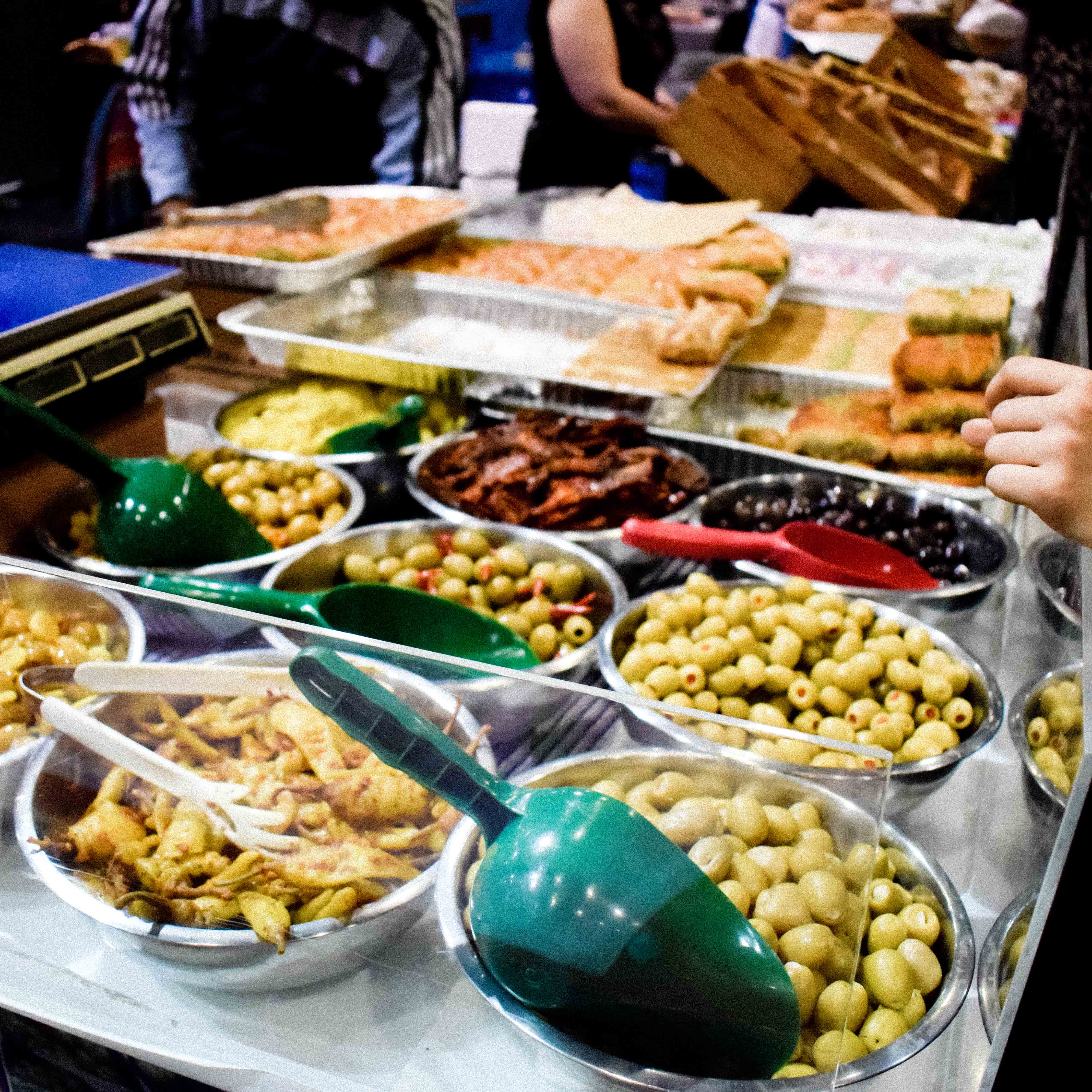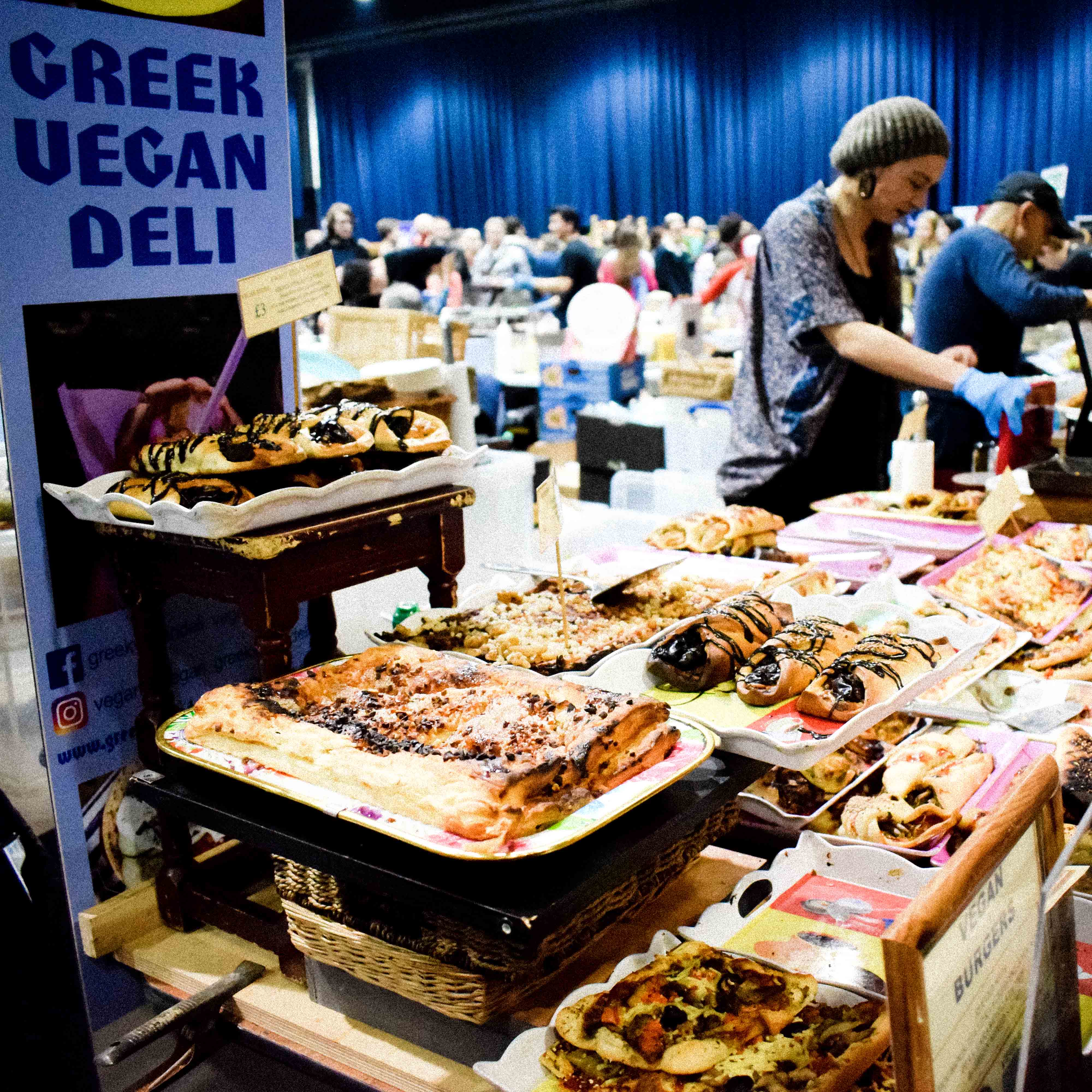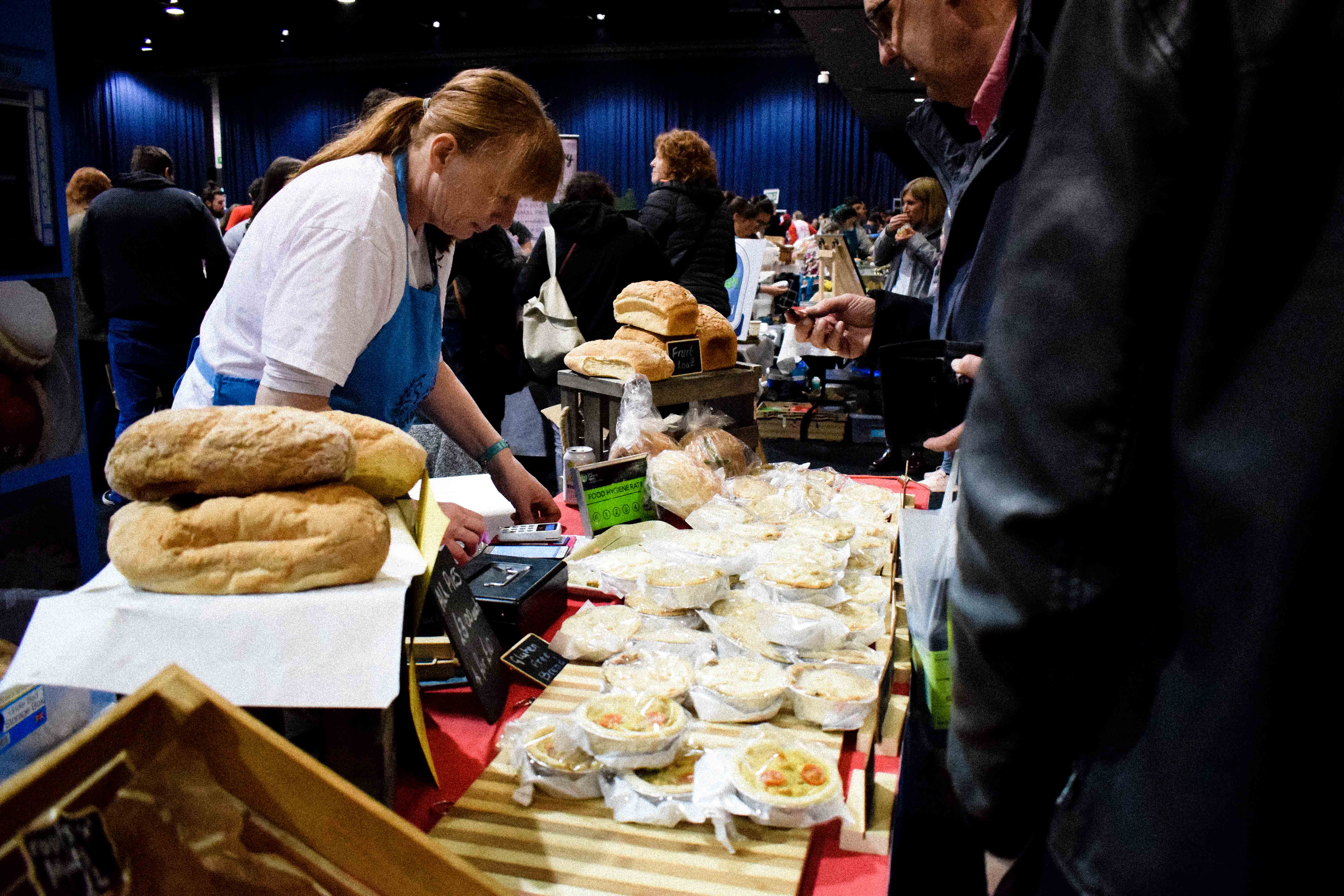 Northern Vegan Festival featured an outstanding selection of not only vegan desserts but savoury and hot food too. Whether you're into traditional pies, burgers and hot dogs or prefer sushi, noodles or Greek food – there was certainly enough choice for everyone.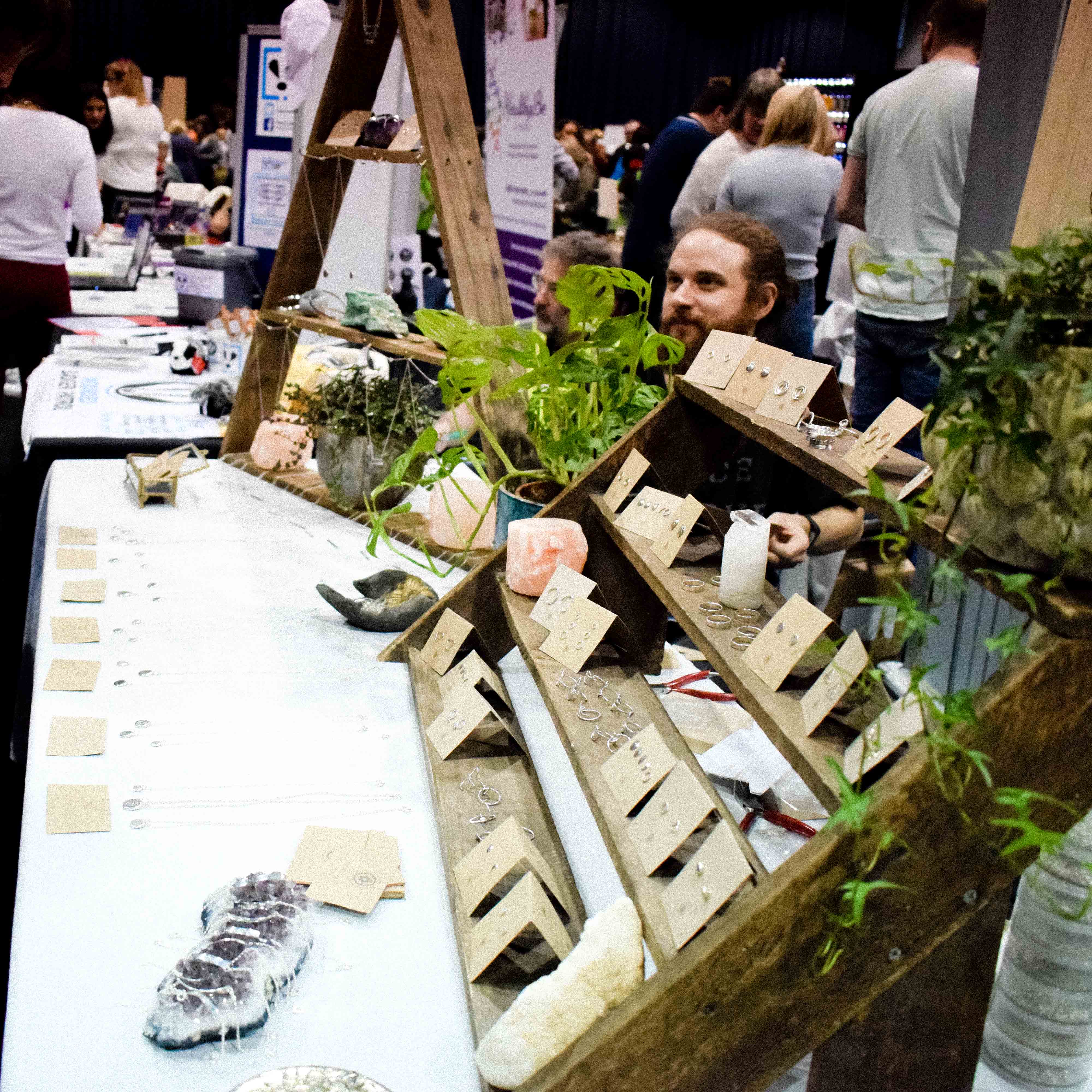 Moving on to non-food items, Silver Green Jewellery displayed some absolutely stunning and unique accessories, including gorgeous necklaces and minimalist silver earrings.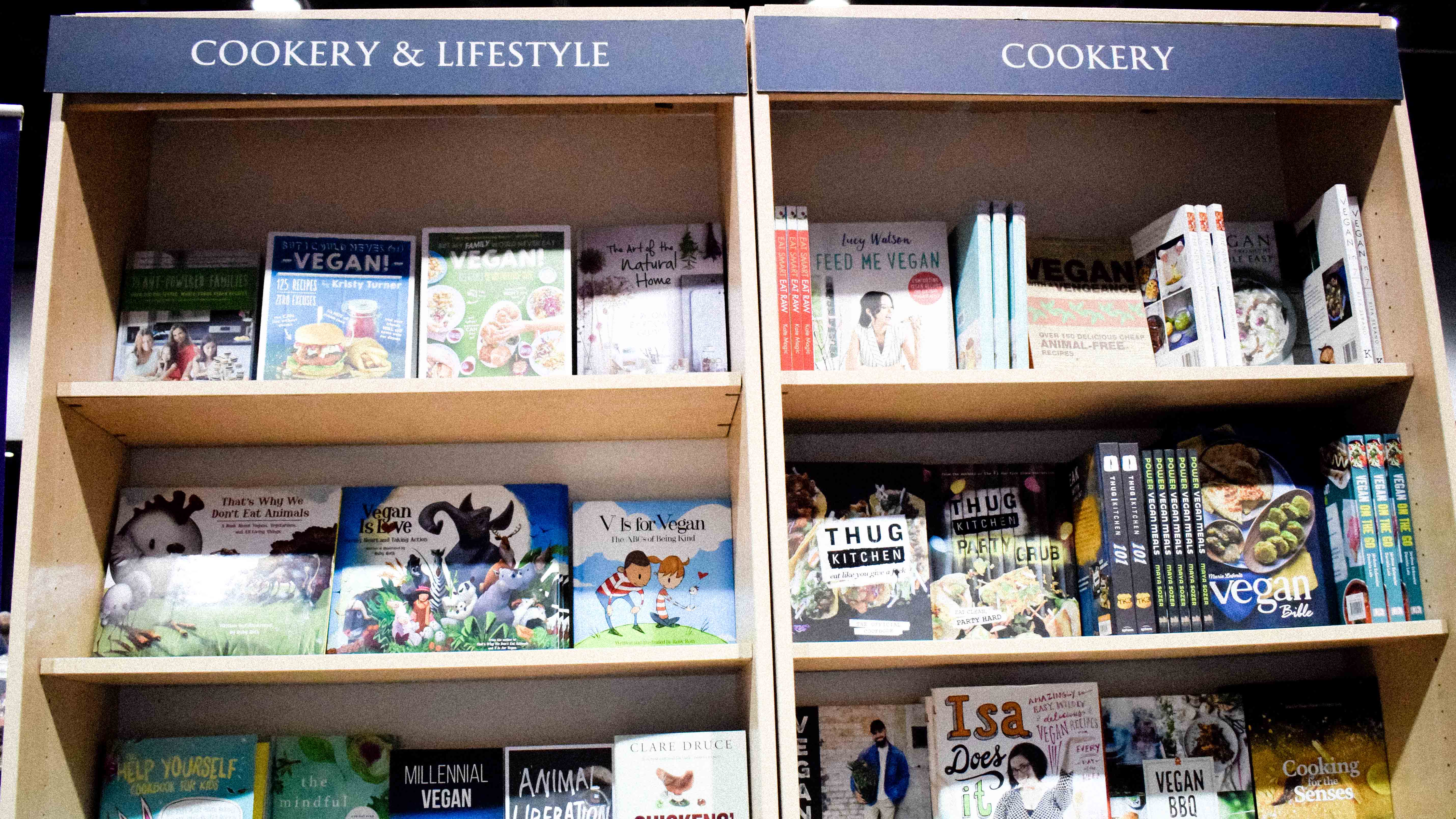 This is just a small selection of Blackwell's Bookshop Manchester's book display (not only vegan cookbooks for all ages but covering every topic from mindfulness, activism to health and wellbeing).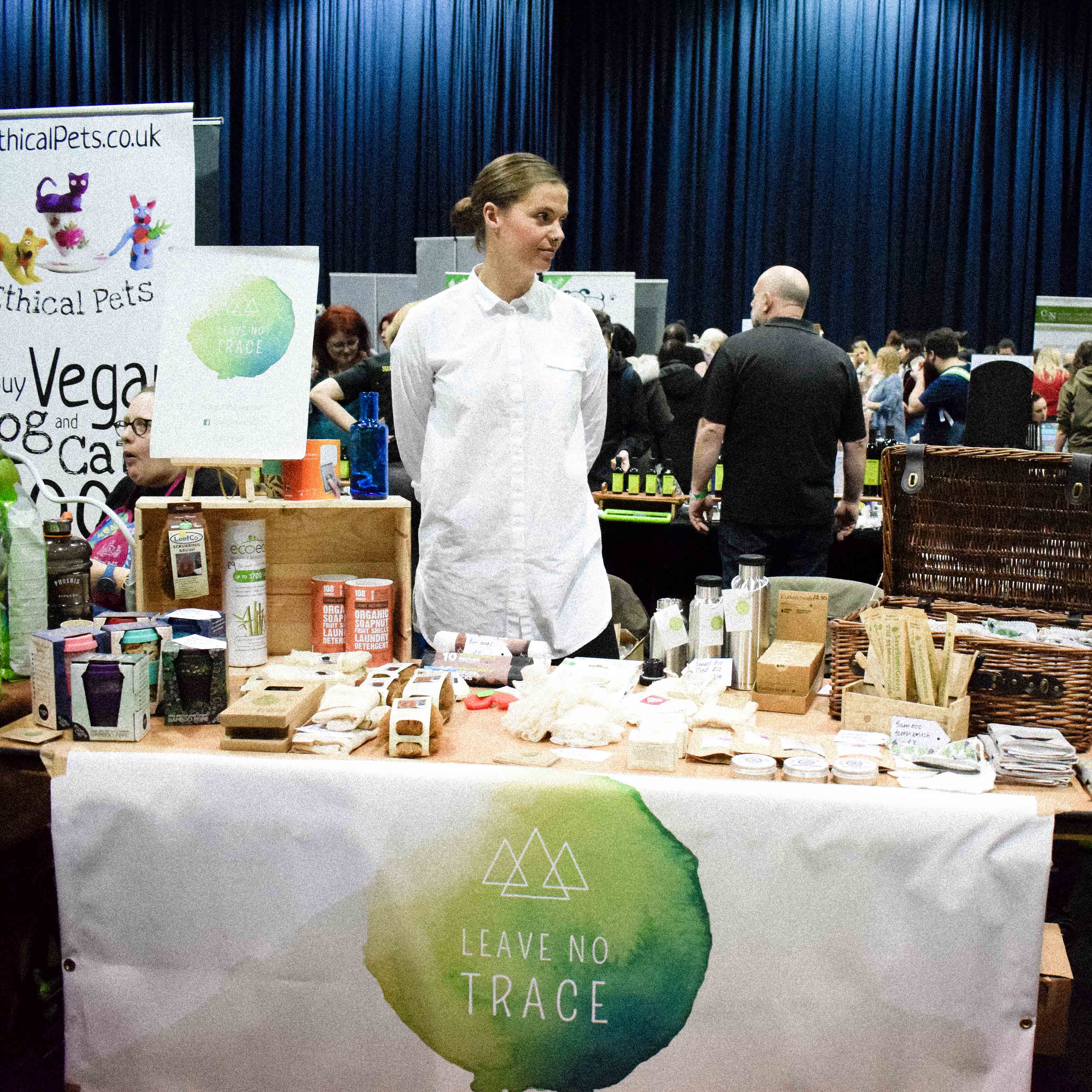 Leave No Trace with their fantastic selection of low waste, plastic-free items including bamboo toothbrushes, reusable coffee cups, laundry soapnuts and much more.
Veauty – a wonderful all-in-one shop with carefully selected vegan beauty and skincare (how beautiful are these soap bars though!)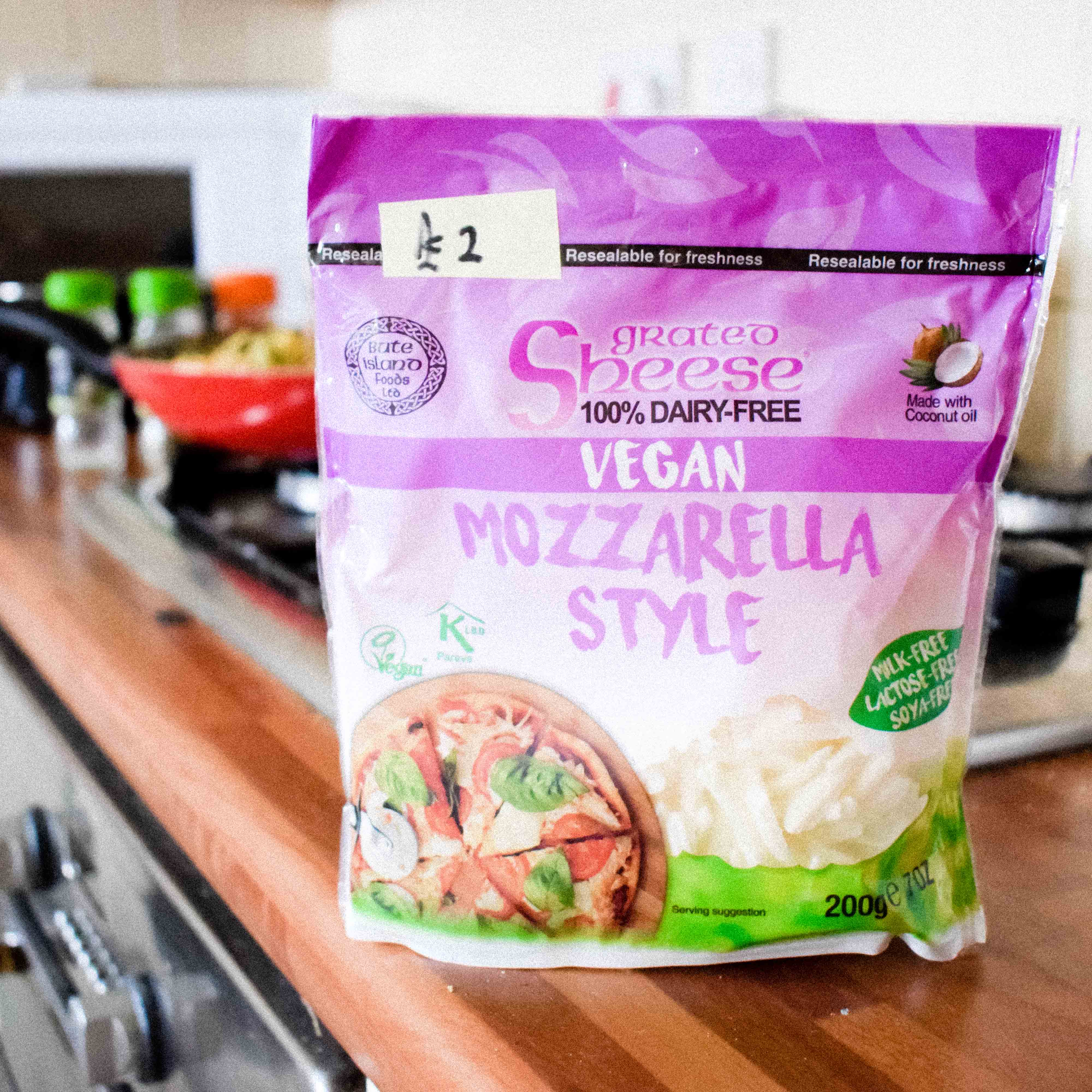 Back at home, this grated vegan cheese I picked up at Miracle Mission's stall was the real star of my dinner – a creamy pesto pasta sauce.
Enjoyed my report from the Northern Vegan Festival? Check out my account of Utrecht's vegan festival or my favourite vegan hotspots in my hometown of Ljubljana!