This simple vegan granola literally always turns out delicious. Struggling to feel full on a vegan diet? This is your new best friend! Not only is it delicious, this vegan granola is also completely free of refined sugars and oil, while staying super filling. Whether you're following the full recipe or just using bits and bobs to get inspired, this healthy granola mix is the handiest little breakfast treat.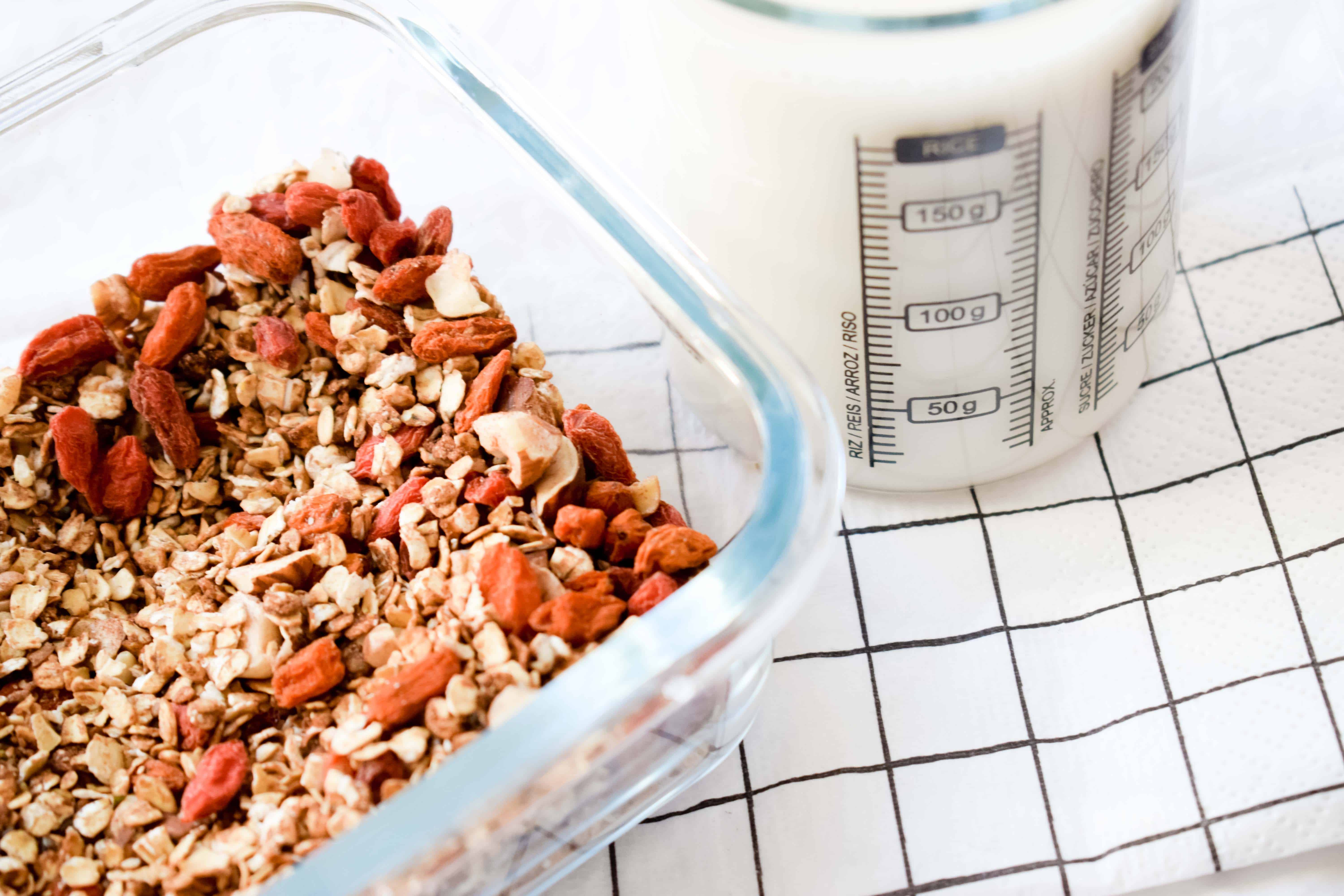 – Perfect for batch baking on the weekends
– Quick and healthy snack for on-the-go
– Stays good for a really long while
– Cheap ingredients
– Easy to customise and add your own little favourites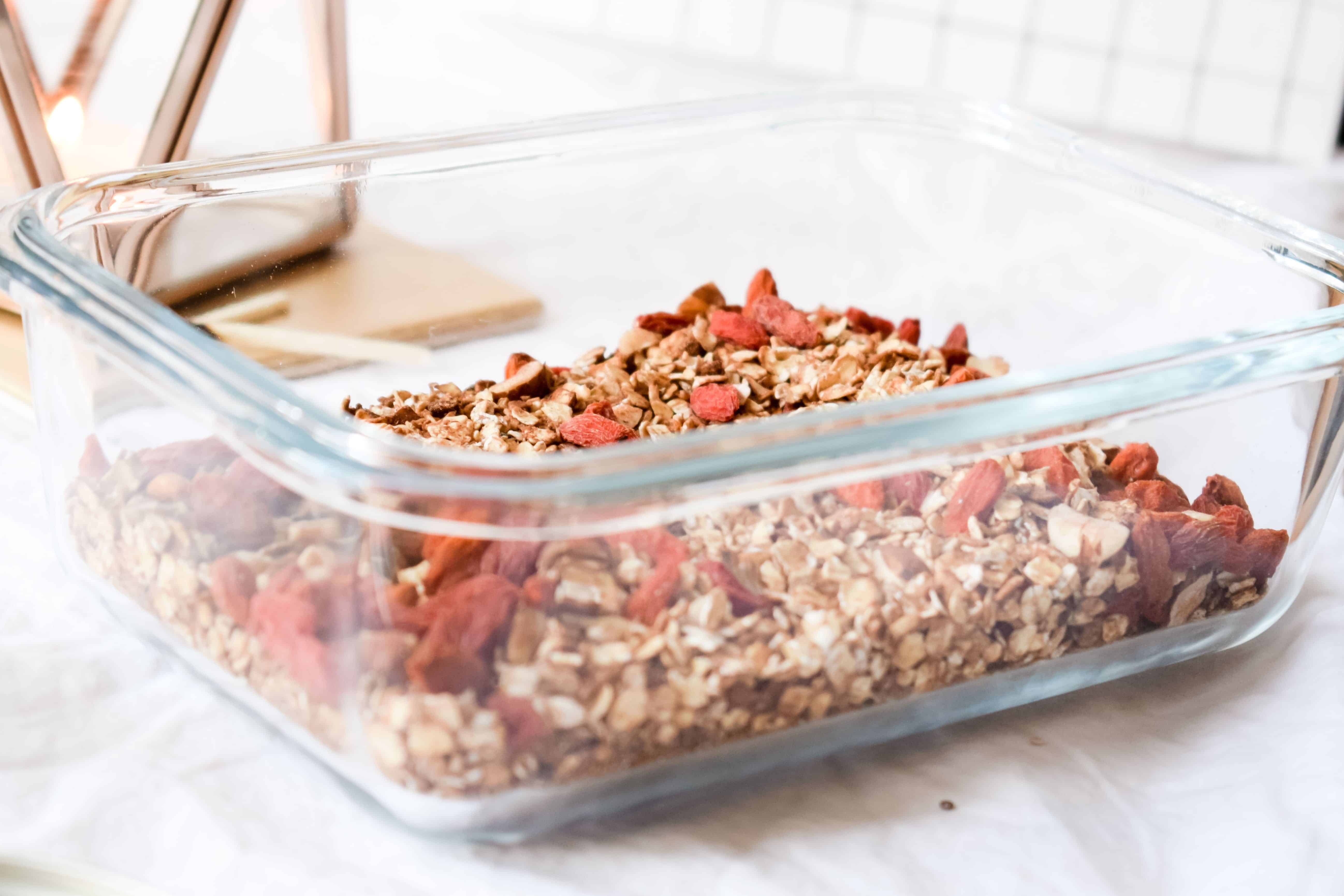 WHY MAKE YOUR OWN GRANOLA
It's easier to just get one from the box, right? Well. By making your own granola, you will be
Saving money
Avoiding oil
Avoiding sugar
Lowering your waste
Letting out your creative energy
Feeling a liiiiitleee bit smug, because you have your own personalised granola brekkie
WHEN IS THIS HANDY
Pop it in your bag/backpack and eat it on the go
Woke up late? Just pour your favourite plant-based milk over the granola and you're all done
Stop spending unnecessary money on overpriced granola boxes from health stores
If you're transitioning to veganism, this is the most versatile little snack
20 MIN GOLDEN VEGAN GRANOLA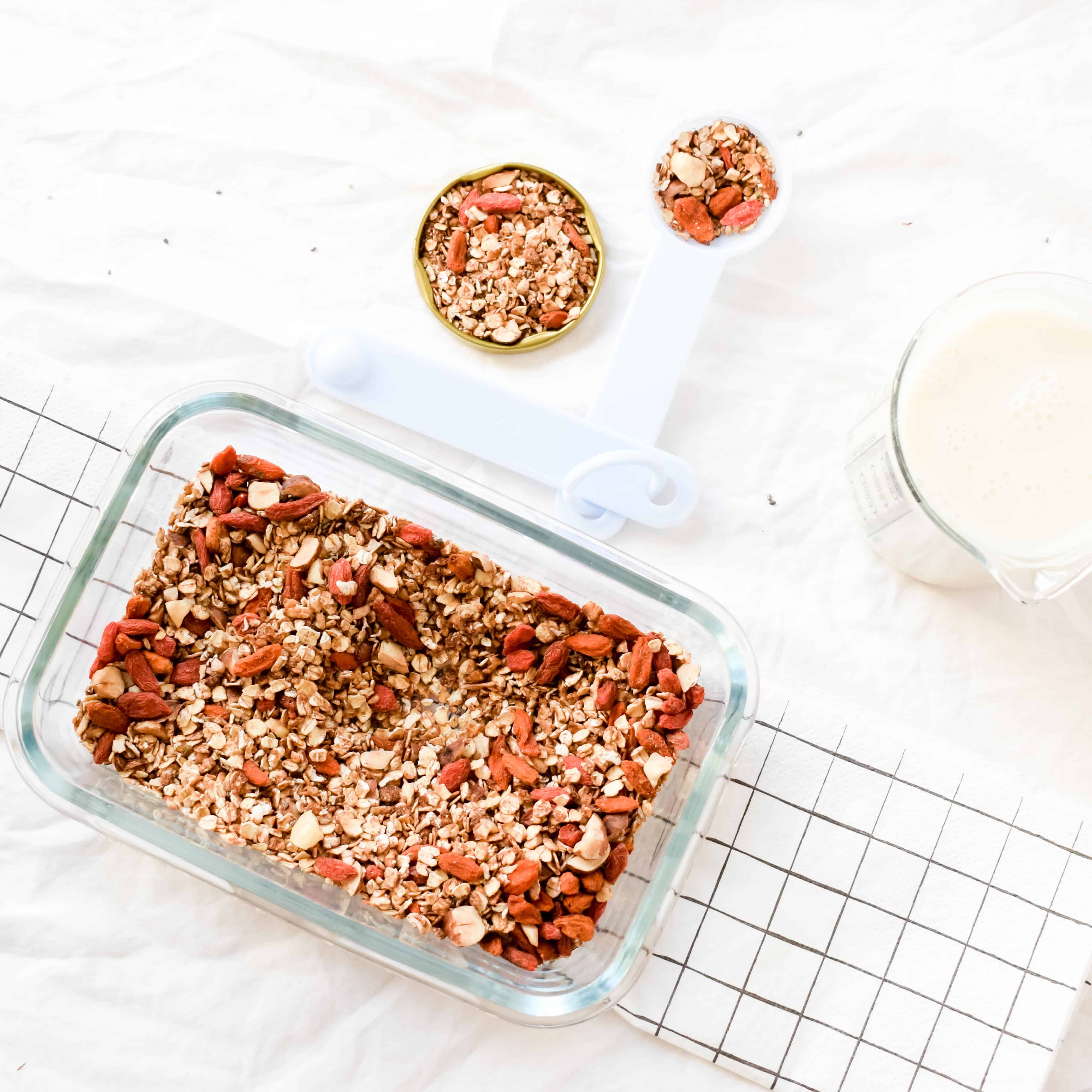 Sip it in the morning with my rejuvenating Spiced Fruit Tea or use it as a super-filling snack at work!
If you happen to make this easy granola recipe, don't forget to let us all know. I'm delighted every single time I see someone make one of my recipes, so make sure to share it and spread the world #myveganminimalist.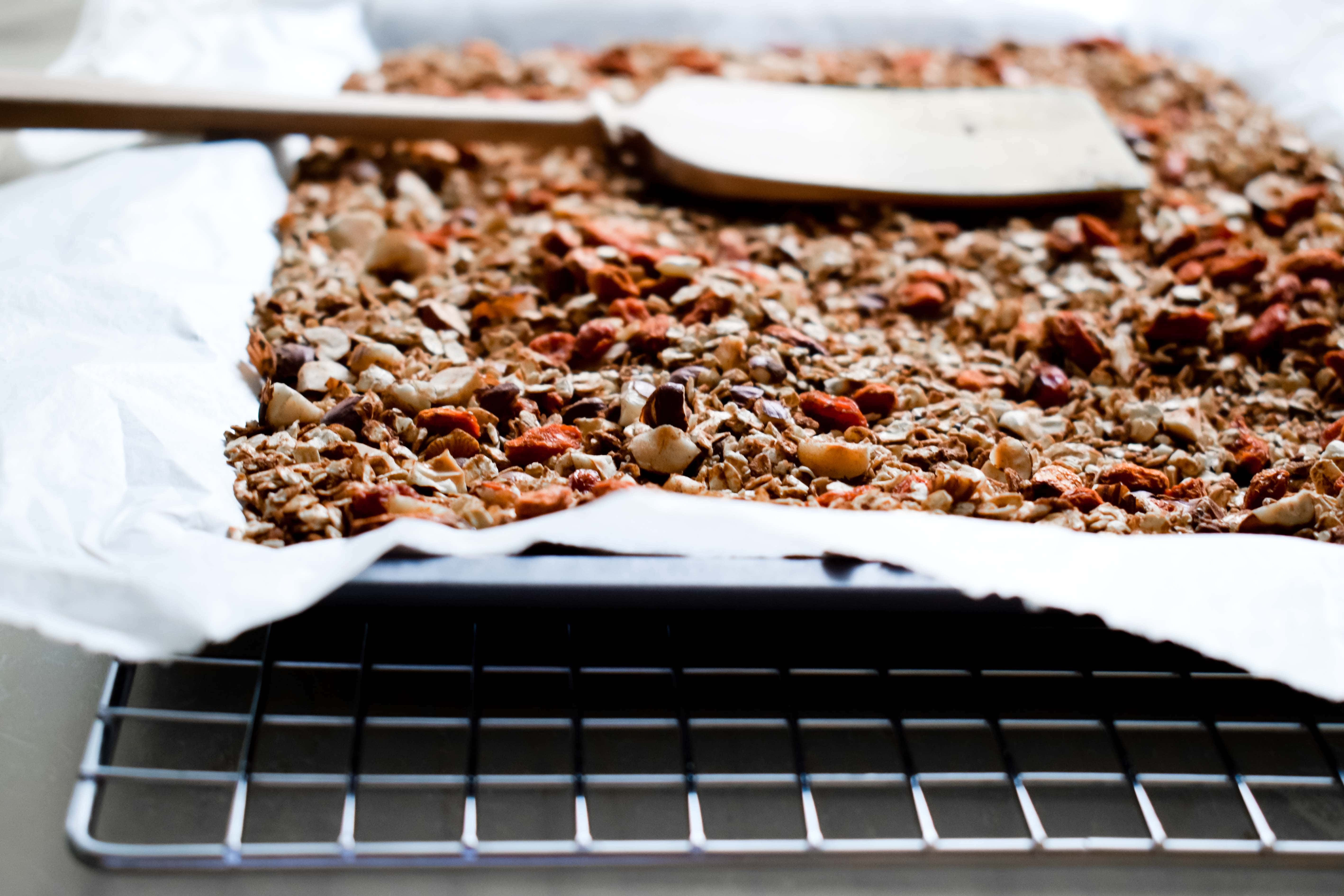 Looking for more daily inspiration? Head over to my Instagram page, where I share daily tips, vegan hotspots and all things sustainable!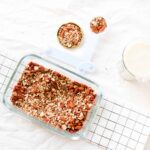 Ingredients
2 cups of oats
1/4 cup hazelnuts
2 tsp cocoa powder
2 tsp agave syrup
1 tsp Ceylon cinnamon
1/2 cup goji berries
1 tbsp chia seeds
Instructions
Heat up the oven to 180°C
Line your baking tray with parchment paper
Combine all the ingredients very well, but leave out the Goji berries for now
Bake at 180°C for 10 mins, then stir very well and add Goji berries
Bake for additional 5 mins and voila, your granola is all made
Enjoy the increeeedible smell that spreads throughout your kitchen
(OPTIONAL) Bake for additional 3-5 mins according to your own preference