Reviewing the Donnerberg shiatsu massager after having it used consistently for 3-4 months. Does it actually work and what are its downsides?
My Fascination With Back Massagers
I first came across shiatsu massagers a few years ago while waiting to have an 'actual' full body massage back home in Ljubljana. My friend told me about this beyond-belief-amazing back and shoulder massager that you get to use while waiting for your massage and it instantly caught my attention.
It wasn't until this year that I tried one again during Manchester's Vegan Life Live fest and, oh gosh, I couldn't stop thinking about it ever since. At that time, I was frantically applying for jobs, getting used to life here in the UK and just starting to set up my small business, so those back knots and tension really needed a good release.
Now, I have zero idea as to which two brands I tried out the first time. I only knew they were both priced between 150 and 200 pounds. In this world of information driven by the likes of Google, Amazon and Ebay, you would think it was incredibly easy to find a similar massager, but boy was I wrong. Most of the ones I found online would set me back around 30 pounds and I just knew I shouldn't bother with those. The last thing I want is to have another average electric appliance just lying around in my tiny apartment.
To make a long story short – I finally set my mind to Donnerberg shiatsu back massager. After a long research, it seemed like an obvious choice. I was so happy to find this one among the sea of other massagers with average reviews. In comparison, Donnerberg massager currently has a 5.0-star customer review on Amazon!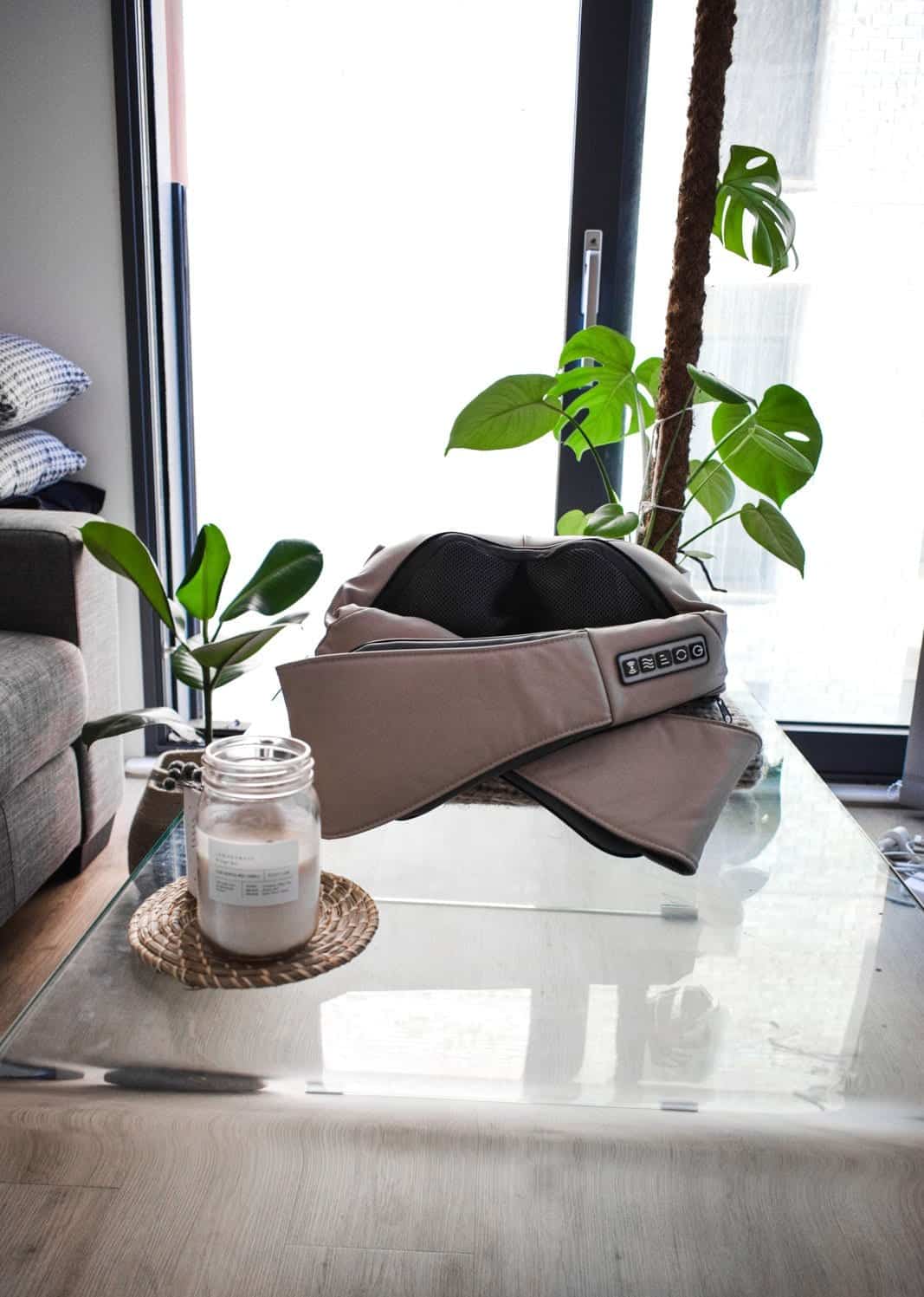 Donnerberg Shiatsu Massager Review - The Best Purchase of My Year
I've purchased the Donnerberg back massager about 3 months ago and I can safely say that it was the best purchase of this year. More than anything, massaging has become an essential pat of my self-care routine. Plus, how brilliant it is to say I don't need to rely on anybody else to do it! Moreover, I don't need to shell out a few hundred pounds a month for back massages.
The Donnerberg shiatsu massager (which you can purchase here) is an amazing reliever of back pain. It's especially suitable for someone that's sitting behind a laptop, typing away literally all day every day (well, almost!). Just as importantly, it's also a fantastic way to combat anxiety. I feel like a lot of us just tense up more and more throughout a hard day's work and it can be hard to actually relieve this tension on a deep level.
I've had 3 other friends try out the massager as well (each one did a few full sessions –  about 15 minutes). They all seemed to have been impressed, with one of them absolutely set on buying it herself as well! Despite it being a back massager, you can easily and safely use it to relieve pain just about anywhere in your body. I find it to be particularly helpful when it comes to relieving pain in my feet, hands or even upper legs. 
One of my absolutely favourite things about this massager was the fact that after using it for a few weeks, I didn't feel the need for constant massages anymore. My back and shoulders weren't constantly in pain and felt more relaxed, flexible and less tight.
Downsides of the Donnerberg Shiatsu Massager - Pretty Much None
All in all, the Donnerberg massager hardly has any downsides at all. If I were to be very critical, the only slight disadvantage is the relatively short wire which connects to the socket. Other than that, it's actually amazing! I wouldn't go as far as to say it equals a massage by real human hands. However, I would definitely say that this is the closest you can get to it. It's varied, there's an amazing option to add heat and it's very, very strong (but not in an unbearably painful way).
Donnerberg Shiatsu Massager Review - Frequently Asked Questions
Is it worth spending the extra money when you can get shiatsu massagers for £30?
I honestly don't believe that spending more money on something automatically means getting a better product. However, this massager is TOTALLY worth the money. I would go as far as to say it's very fairly priced and you will be amazed by the return on your investment.
Is it the same as getting a massage by real human hands?
No, but it's probably the closest alternative.
Obviously the concept of pain is very subjective, so I can only speak for myself. The best way I can put it is this. If your back is sore and tight, it will probably be slightly painful when you're using it, but you will feel so. much. better once your back is all soft and rejuvenated afterward!
How long is the warranty on the Donnerberg back massager?
7 years!
Have you ever used a similar shiatsu back massager before? Are you deliberating whether or not to purchase the Donnerberg massager and have any questions? Let me know in the comments below!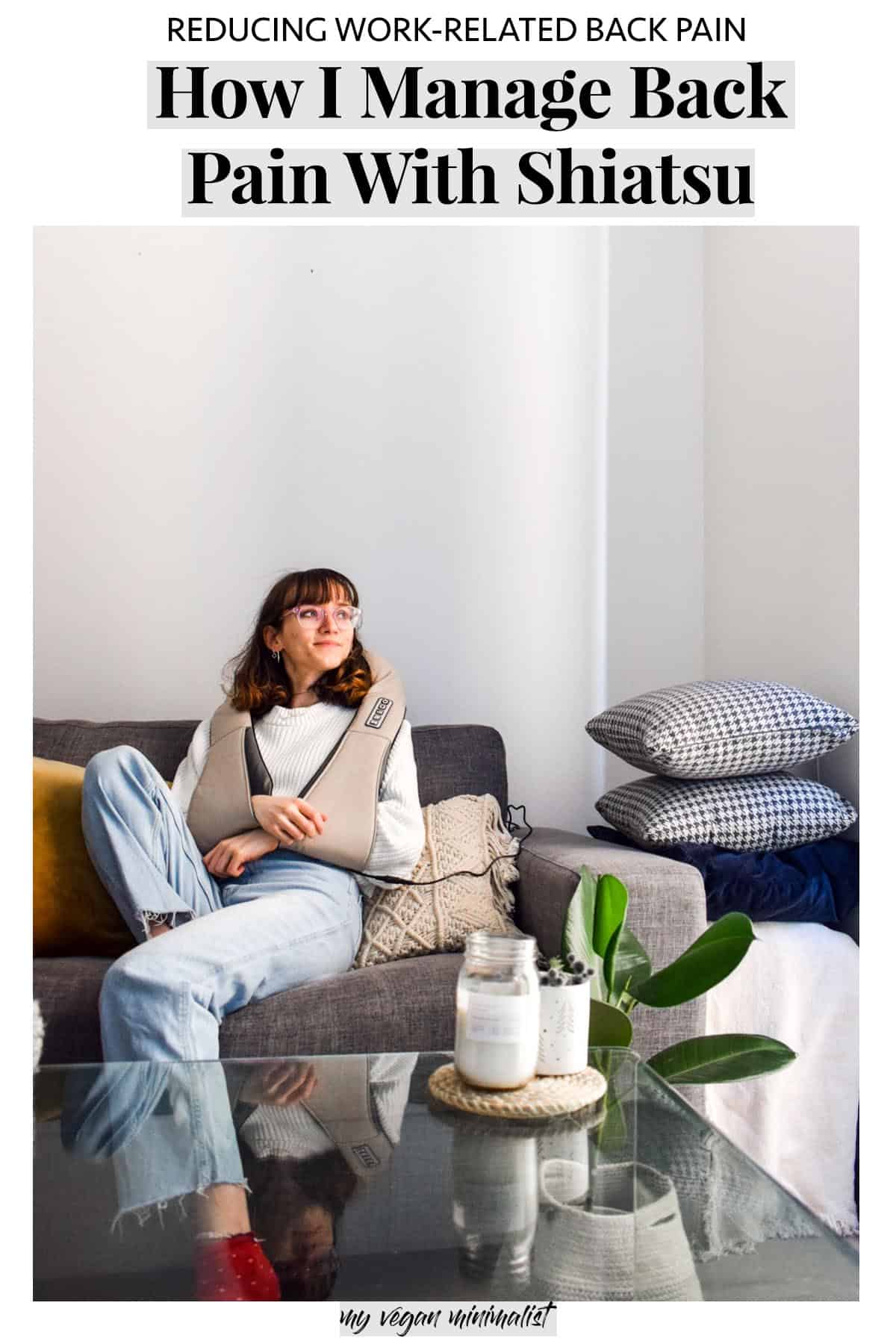 Disclaimer: this article is not sponsored by Donnerberg and I have purchased this item myself, however, it does contain affiliate links (meaning I do get a very small reward for each purchase made via my link).