Finding the best marble food photography background can seem like a challenge. There are simply just SO MANY photography backdrops to choose from. I've been using marble in food photography for years and collected a number of tips along the way. Trying to find the best marble food photography background? Wondering which exact marble background I use to take all my food photos? All will be revealed below!
Marble has swept the food photography world, myself included. It's the one photography backdrop you simply need in your collection. Marble photo background's recent claim to fame is not surprising. After all, it's a traditionally luxurious choice that fits in perfectly with the latest trends of super clean, white food photography.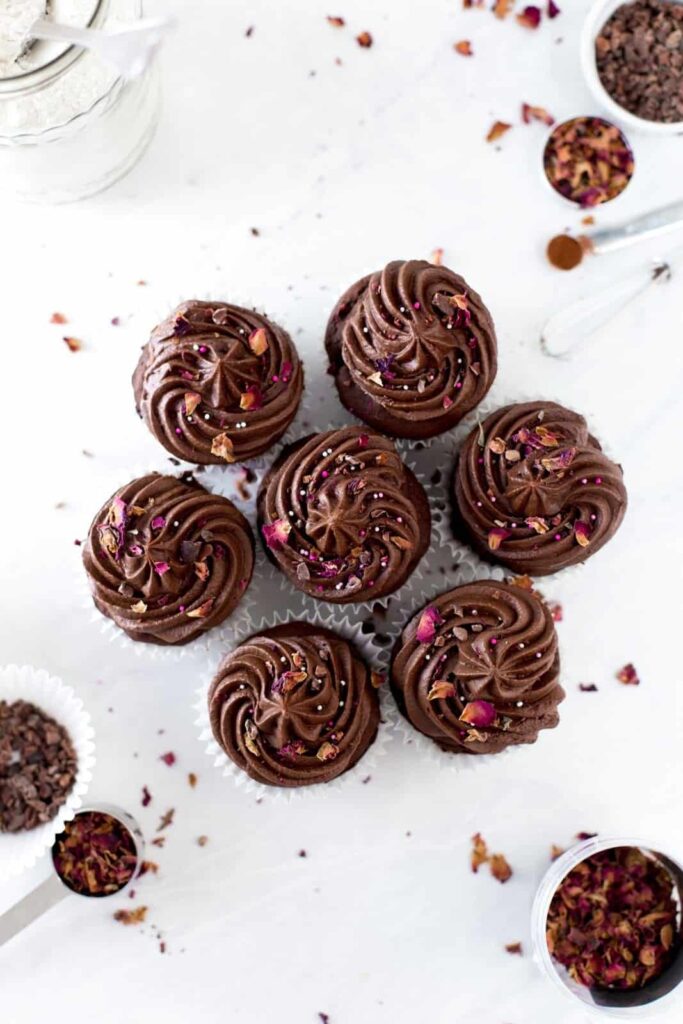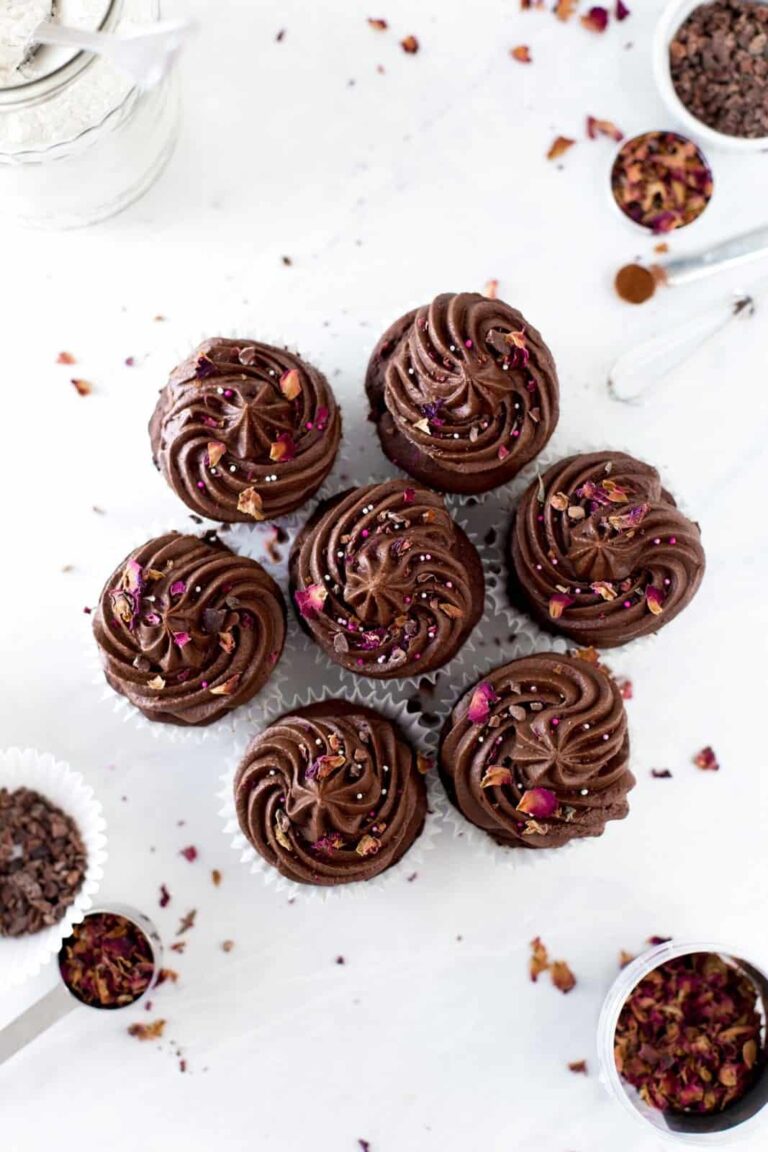 Marble Food Photography Backdrop: Things To Consider
There are several things to consider when purchasing marble food photography backdrops. Throughout my photography journey I tried every backdrop from super basic to mega sophisticated. Whether it was making my own backdrop or using real marble I found in my parents' house, I learnt there were always three things to consider.
You need to be able to wipe it clean. This goes for all food photography backdrops you will ever buy or make. We're working with food that spills, splatters, drizzles and stains so making sure the surface is easy to wipe is ESSENTIAL. Before buying your next food photography backdrop, ask yourself: "How easy is it to wipe it clean?" This will save you hours of annoyance which will affect your photos, as well as your desire to shoot.
The surface must be matte. Shiny surfaces might be popular in the kitchen, but food photography is another story. We need to minimise the reflections in order to make sure the food remains the hero of our image. Super reflective cutlery will immediately draw attention and create a mess of a photo. Similarly, a shiny marble photo background will bounce off light in a way that will distort your image. When choosing your marble food photography background, always go for matte. This is often a problem when purchasing marble contact paper or stickers. I found the perfect solution to that so make sure to check out my 3 best marble food photography background options below.
Choose marble with minimal veining. Think a very busy marble will add great texture and depth to your food photos? Think again! Always go for marble with minimal veining that won't distract from your subject. Remember, this is a backdrop, not the star of the show. Additionally, choose marble with grey (or possibly blue) veining. This will keep your doors open for various different prop and food colours compared to bolder options like red or brown.
All in all, the best marble food photography background is matte, easy to clean and minimal.
Finding Budget-Friendly Food Photography Backdrops
I've used my 3 tips above to create a list of three best marble food photography backgrounds. Best of all? They are not only perfectly aligned with my three must-haves, they also fit every budget.
Are you a student starting out with food photography and want the cheapest possible option? I've got you sorted!
Perhaps you're a photography start-up that wants the best price to quality ratio? You've come to the right place.
Or maybe you've been working with clients for years and have plenty of resources to splurge on the very best food photography backdrops? This is your lucky day.
3 Best Marble Food Photography Background Options
However, if you'd like to see my top 3 suggestions, please read on. In this review, I wanted to consider more than just my personal experience with marble photo backgrounds. I wanted to take into account other people's reviews, price-to-quality ratio and accessibility regardless of your location. Whether you're looking for a cheap marble background sticker or something sturdier, I've got you covered!
Marble Photo Backgrounds For Every Budget
1. THE BUDGET MARBLE BACKGROUND STICKER - AMAZON
Wallstickery White Grey Sticker. The hero of budget friendly options. This affordable marble background sticker is completely matte. It has gentle veining and an easily cleaned finish, all for just slightly over $12. You won't get a sticker that ticks all these boxes for much cheaper than that! One roll will provide PLENTY of options to not only create your DIY food backdrop, but to also decorate other areas of your home. Home makeovers, here we come! Cheap, accessible and easy to use marble background sticker that does the job.
2. BEST PRICE-TO-QUALITY MARBLE CONTACT PAPER - AMAZON
Self-Adhesive Very Berry Sticker. My personal favourite, my main food photography background and the one I get SO. MANY. questions about. This one is matte, easy to wipe clean, durable and super duper lightweight. It's so easy to apply and sticks well to all standard backgrounds. Compared to our budget marble contact paper described above, this one has a better finish, making it look overall more high-end and authentic. This is the backdrop I used to shoot campaigns for brands like Panasonic, so safe to say you'll be getting a fab product that will serve you for years. What I love about it most is how very lightweight it is. Marble is traditionally a very heavy material, but by sticking this gorgeous marble contact paper on a light background, you'll have the best of both worlds. I was slightly worried that I won't be able to apply it perfectly, but I was SO wrong.
3. STURDIER MARBLE PHOTO BACKGROUND - IKEA, VINTAGE SHOPS
Not a fan of marble contact paper? Or want a sturdy marble board that won't get you into debt? IKEA does an amazing marble-effect laminate countertop that's super affordable. If you're buying a marble background sticker, you will need to apply it to an actual backdrop. With sturdier backgrounds like this one, there is no need for that. Alternatively, you can find a marble slab that will give that gorgeous high-end finish. Think TK Maxx, John Lewis or vintage/second-hand shops.
Did you know? I recently started a series of free Food Photography Tips! I'm sharing tips such as how to find inspiration as a food photographer and how to create signature light & airy photos.If you don't want to miss out, make sure you're subscribed to my email list (scroll to the bottom of this page) and receive all the tips straight to your inbox!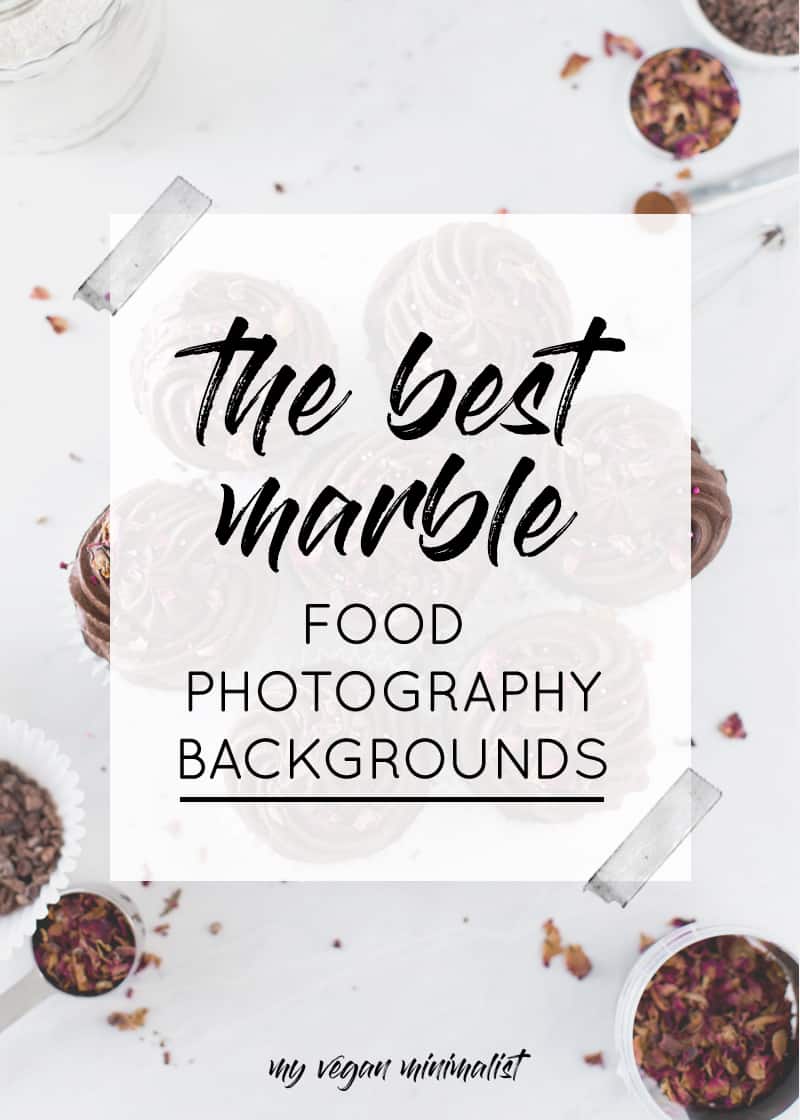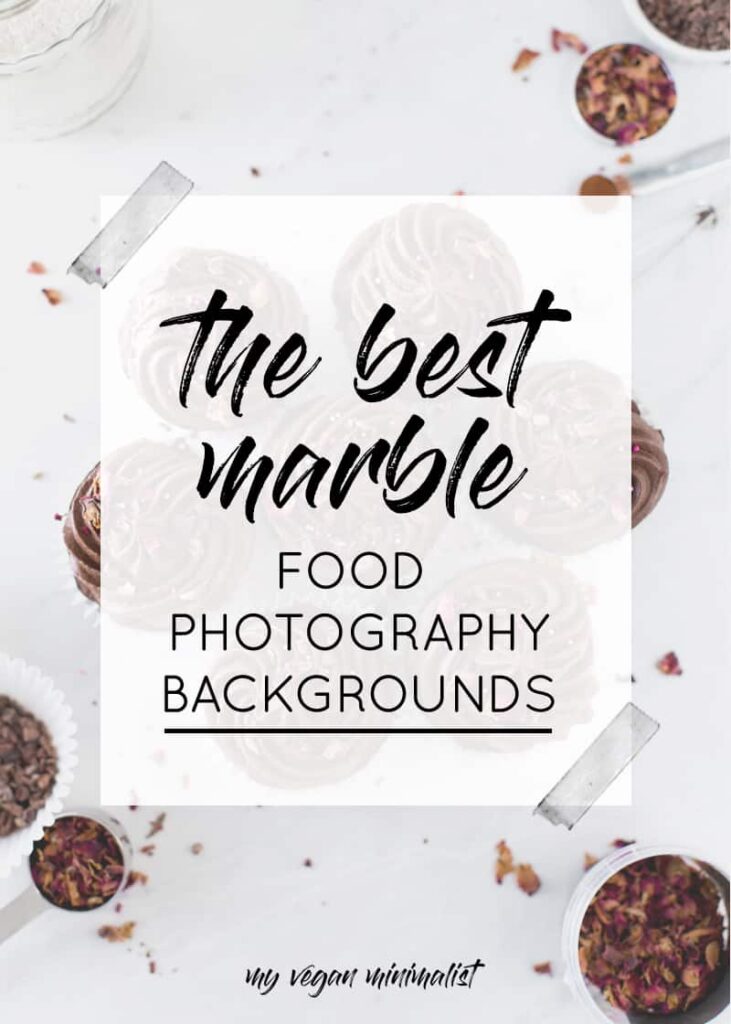 Full disclosure: this post contains Amazon Affiliates link, meaning I earn a small commission from every purchase using my link.