Ever wondered what taro tastes like? Find out the flavour of taro root, bubble tea, or powder! Plus, discover its unique benefits & uses!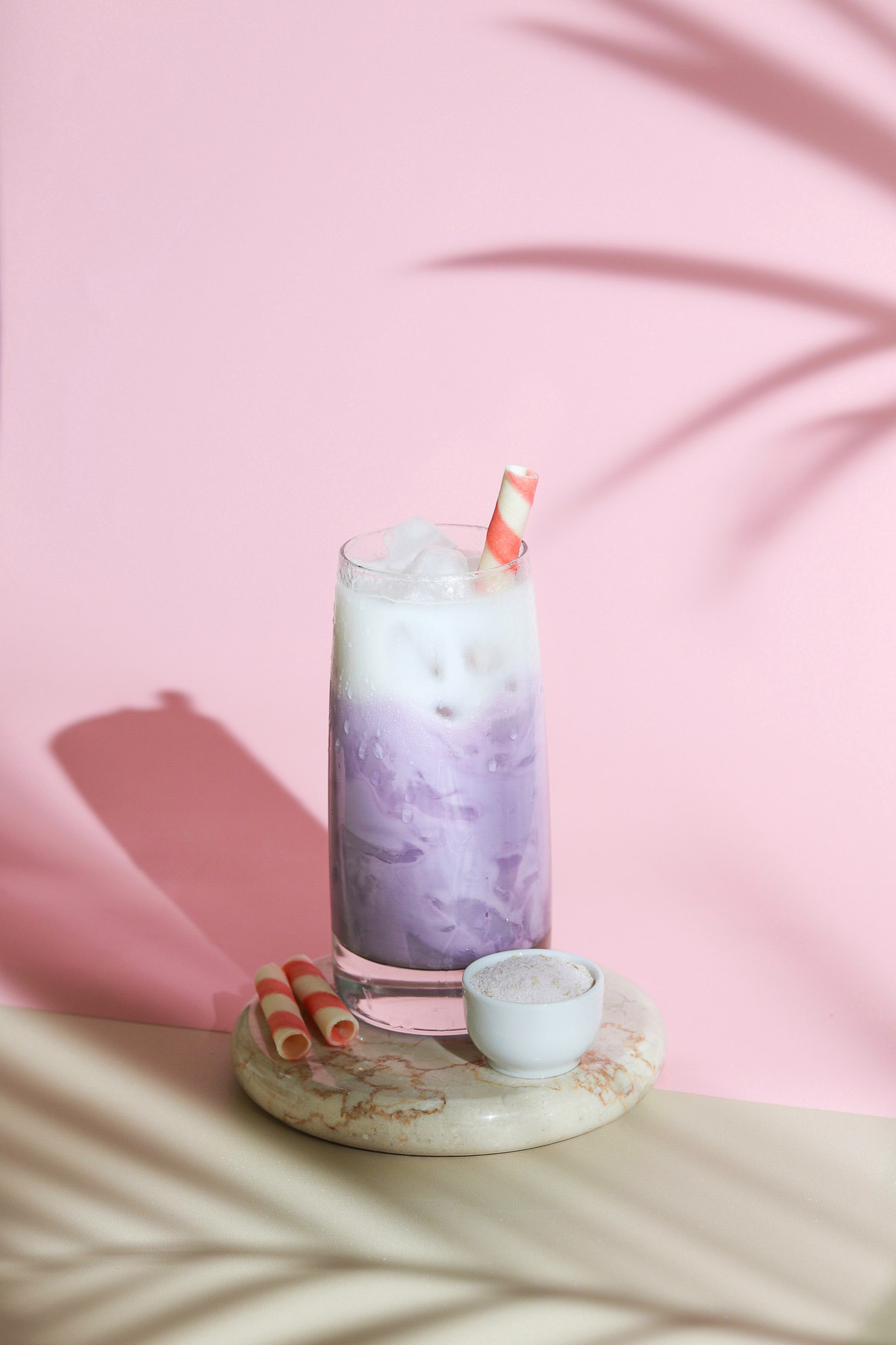 Jump to:
What is taro
Taro is a root vegetable thought to originate from Southeast Asia.
The exact country of its origin is still unknown. It is now cultivated in various tropical and subtropical regions all across the world. 
Taro is a staple in many cuisines and one of the world's oldest cultivated plants (Source: WebMD).
It has a different name in different parts of the world, sometimes called dasheen, kalo, edo, madhumbe, arbi, godere. 
Taro flavour is mild, which makes the plant very versatile.  
It can be made into powder and used for drinks or desserts. One of the most popular ways to use it is in bubble (boba) tea. It's also used in many savoury dishes. 
Taro root taste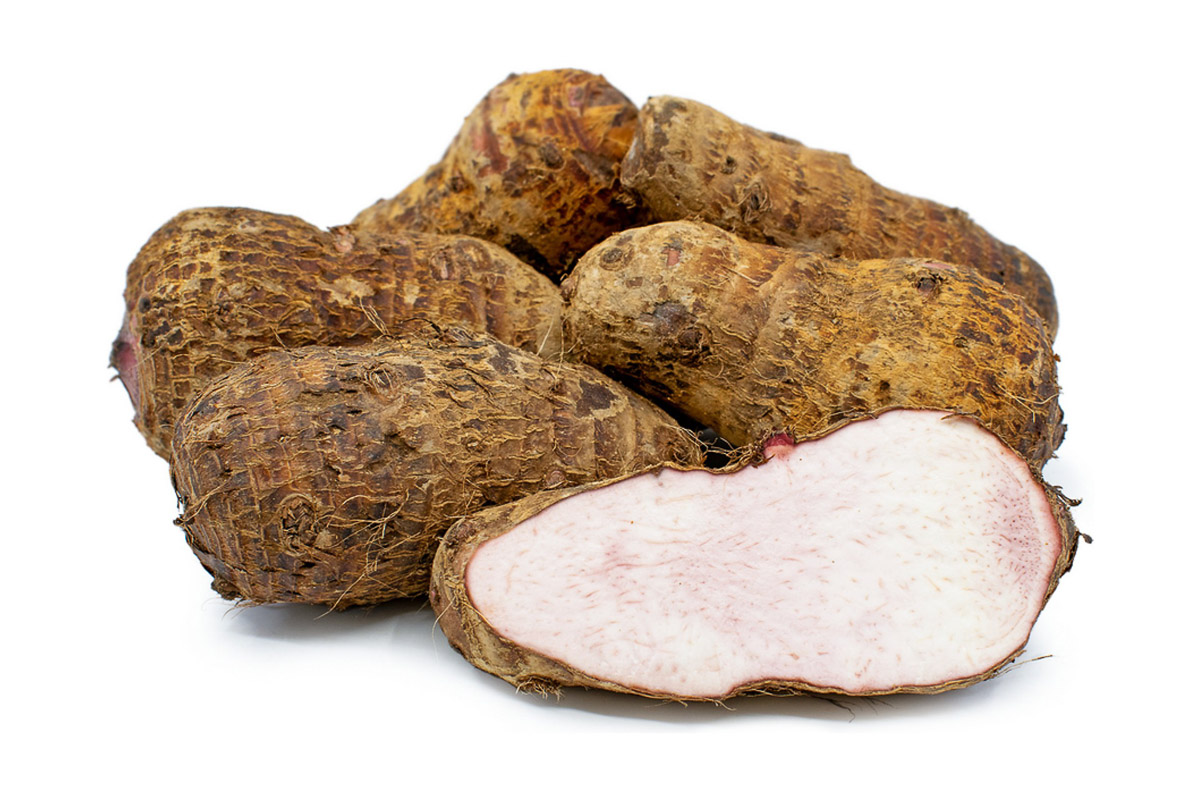 Taro root has a very mild and slightly nutty flavour. 
It's often described as a sweeter alternative to potatoes. Once cooked, taro tastes similar to sweet potatoes.
Taro absorbs other flavours quite easily, which is what makes it so versatile. It tastes sweet and vanilla-like in desserts, but can also taste starchy and nutty in soups and stir-fries.
Remember, taro taste also depends on the variety you're choosing. 
Roughly speaking, larger varieties have a stronger, nuttier flavour. Smaller varieties, on the other hand, have a milder flavour. 
Taro boba tea taste
Taro boba, sometimes called taro bubble tea or taro milk tea, is a popular drink originating from Asia but found all across the world today. 
If you've ever been to a bubble tea cafe, you'll probably have seen taro. You might be wondering, what does taro bubble tea really taste like?
Well, I've tasted countless varieties and spoken to many boba enthusiasts about this. You've come to the right place and I'll attempt to describe the taro flavor the best way I can!
To some people, taro boba resembles a mild chocolate flavour. To others, it reminds them of caramel, coconut, or vanilla.
Others describe it as nutty, milky, creamy, or buttery. There are truly so many variations. For some, purple taro bubble tea tastes like cookies. 
It's not uncommon to be put off by taro flavour at first, but end up liking it once you try a different boba.
For some people, taro flavour is an acquired taste - it can seem a bit unfamiliar and strange at first but can end up being your new favourite flavour. 
Just a reminder - while trying taro boba in different countries/places, I noticed there is a HUGE difference in flavours. It can range from super sweet to a milder vanilla-like flavour and everything in between. 
Did you know? The signature purple colour of taro boba doesn't actually come from the taro plant. Taro roots are often pink, white, or light grey instead of purple. The pastel purple boba is the result of added food colouring. 
Taro powder taste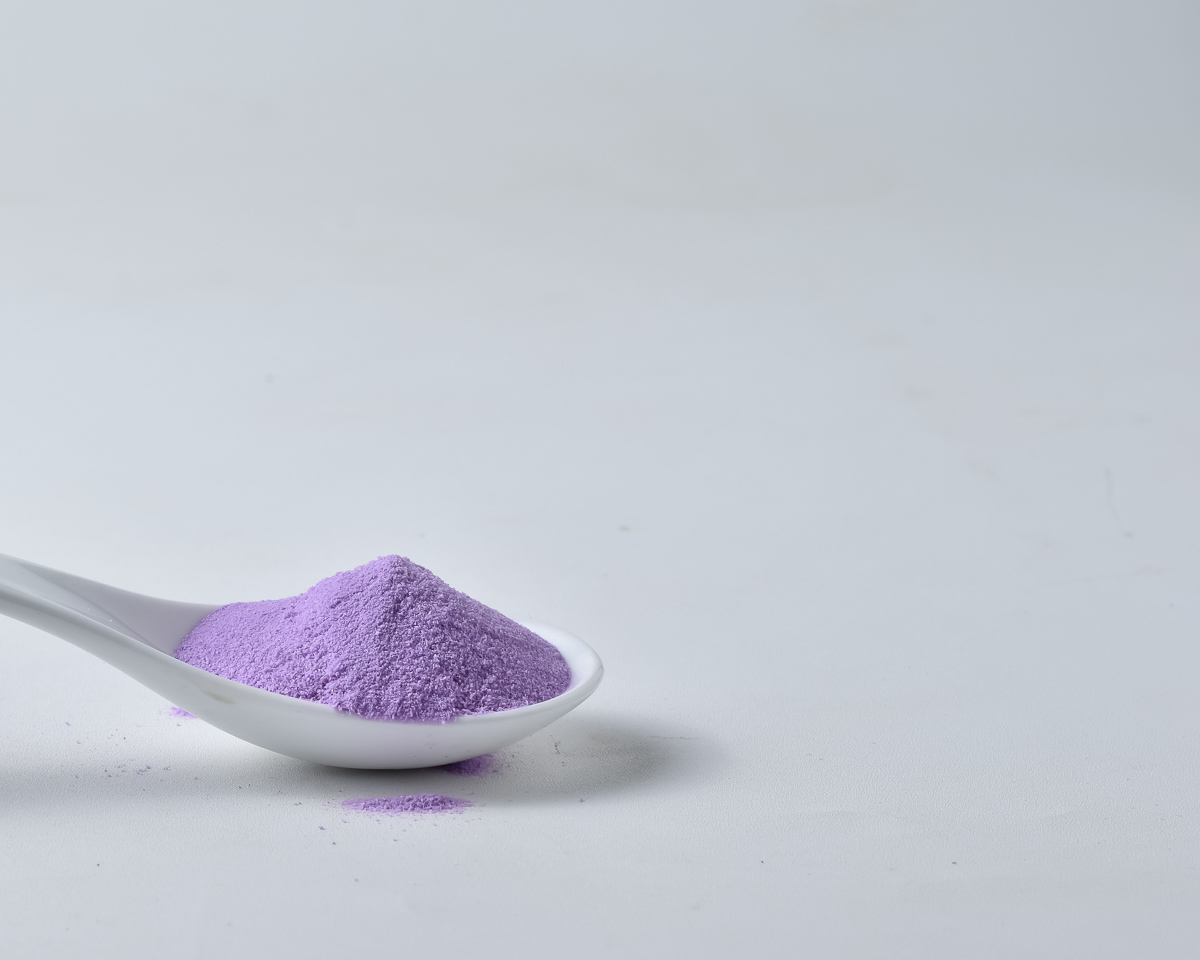 If you want to recreate the boba experience at home you can use pre-mixed taro powder. 
This pastel purple powder is an easy way to make boba at home as it already contains several other ingredients.
Some of the most commonly used ingredients in taro mixes are icing sugar, coffee creamer, truffle potato powder, as well as tapioca starch and anti-caking agents.
Taro powder has a stronger, sweeter flavour than taro itself. It adds flavour and thick, smooth texture at the same time.
Benefits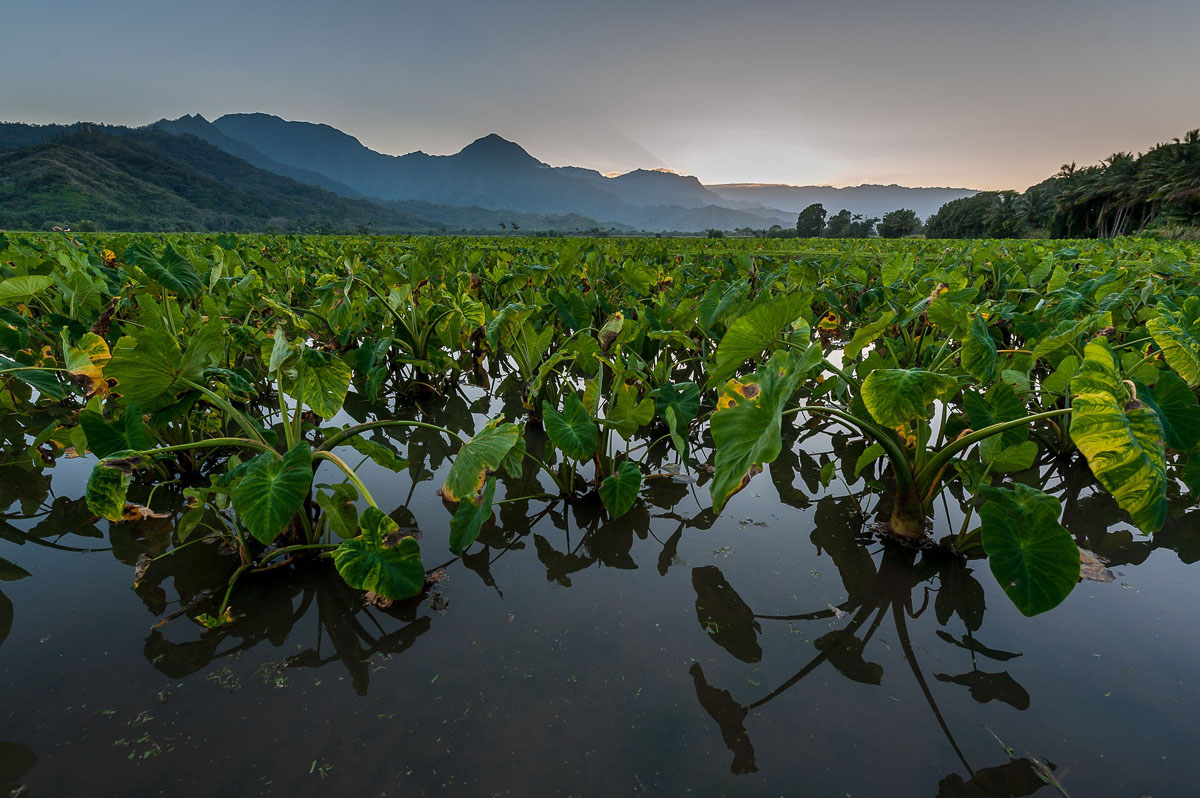 Taro root is a brilliant source of many nutrients. In fact, it's known as a healthier alternative for potatoes. 
It's rich in manganese and contains high levels of certain vitamins (especially C, B6 and E). In addition to that, it's also a fantastic source of dietary fiber. 
Taro contains almost no fat and plenty of starch, making it a very good source of energy. 
Last but not least, it's a great source of potassium, copper, phosphorus & folate. 
Varieties
In some places, there are as many as 70 different varieties of taro (for example in Fiji).
They vary in:
Colour of the petiole
Colour of the streaks
Size
Flavour
Single or branching corms
Their strength to fight diseases
Levels of moisture they require to grow
How long they need to mature
How to use it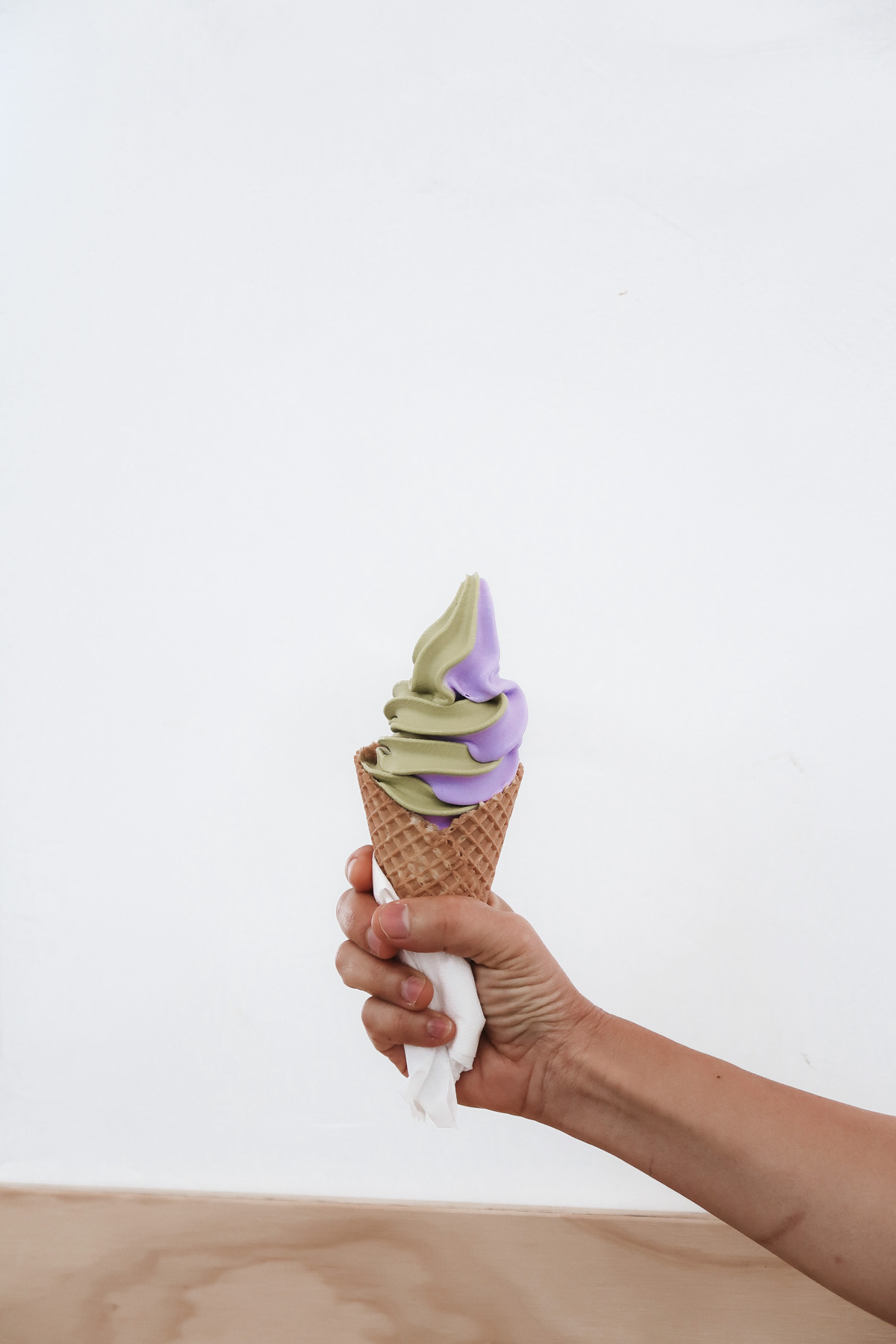 One of the most popular ways of using taro is in bubble (boba) tea. 
However, the options are almost endless!
Remember, taro is a root vegetable. This means you can use it in many ways you would use any other root veggies like sweet potatoes, turnips, fennel, beets, radishes, and so on. 
It can be added to various savoury dishes like soups and stews
It can be fried into fritters and eaten as a snack
Made into dumplings
Used as a colouring for striking purple bakes
Made into croquettes
Used to make soft serve ice cream
Used in stir-fries, mochi, sauces, dips, etc.
In Hawaii, taro is most beloved in Poi, sometimes called Popoi. To make poi, taro is cooked until soft, then mashed to resemble mashed potatoes. 
Warnings
It's very important to note that taro shouldn't be eaten raw.
Raw taro contains calcium oxalate and could cause various symptoms including a burning sensation in your throat, gout, and kidney stone.
Not to worry, once cooked, calcium oxalate is no longer present, making taro perfectly edible and even healthy!
Keep in mind that taro can cause allergic reactions. Always remember to try a small amount and avoid feeding it to very young children or babies. 
FAQ
Is taro bubble tea sweet?
This depends on the place making your bubble tea. It ranges from not sweet at all to very sweet.

When ordering taro boba, you can often pick the amount of sugar you'd want to be added to the drink. 
How to make taro bubble (boba) tea from scratch?
To make taro boba from scratch, you need to remove the taro skin, cut the taro into cubes and boil it until soft. Lastly, blend it with a food processor or blender along with the tea of your choice.
How to make taro milk tea with powder?
Simply mix taro powder with tea, water, or milk. You might need a cocktail shaker to really mix it well. Then add ice and boba pearls. 
How to make taro smoothies?
Blend taro powder with ice, milk, sweetener of choice, and sugar (optional). Feel free to add some fruit of your choice. Serve it over ice or with whipped cream. 
Recipes
Conclusion
I truly hope I answered the question what does taro taste like! If you enjoyed reading this, I've got more food tips waiting for you on the blog.
Of course, the best way to find out how it tastes is to try it yourself! 
Whether you've tried taro boba, savoury taro dish or a sweet dessert, I'd love to hear your description of taro flavour in the comments below.