With the help of my 16 ghee substitutes listed below, you can find a replacement for almost any recipe you make.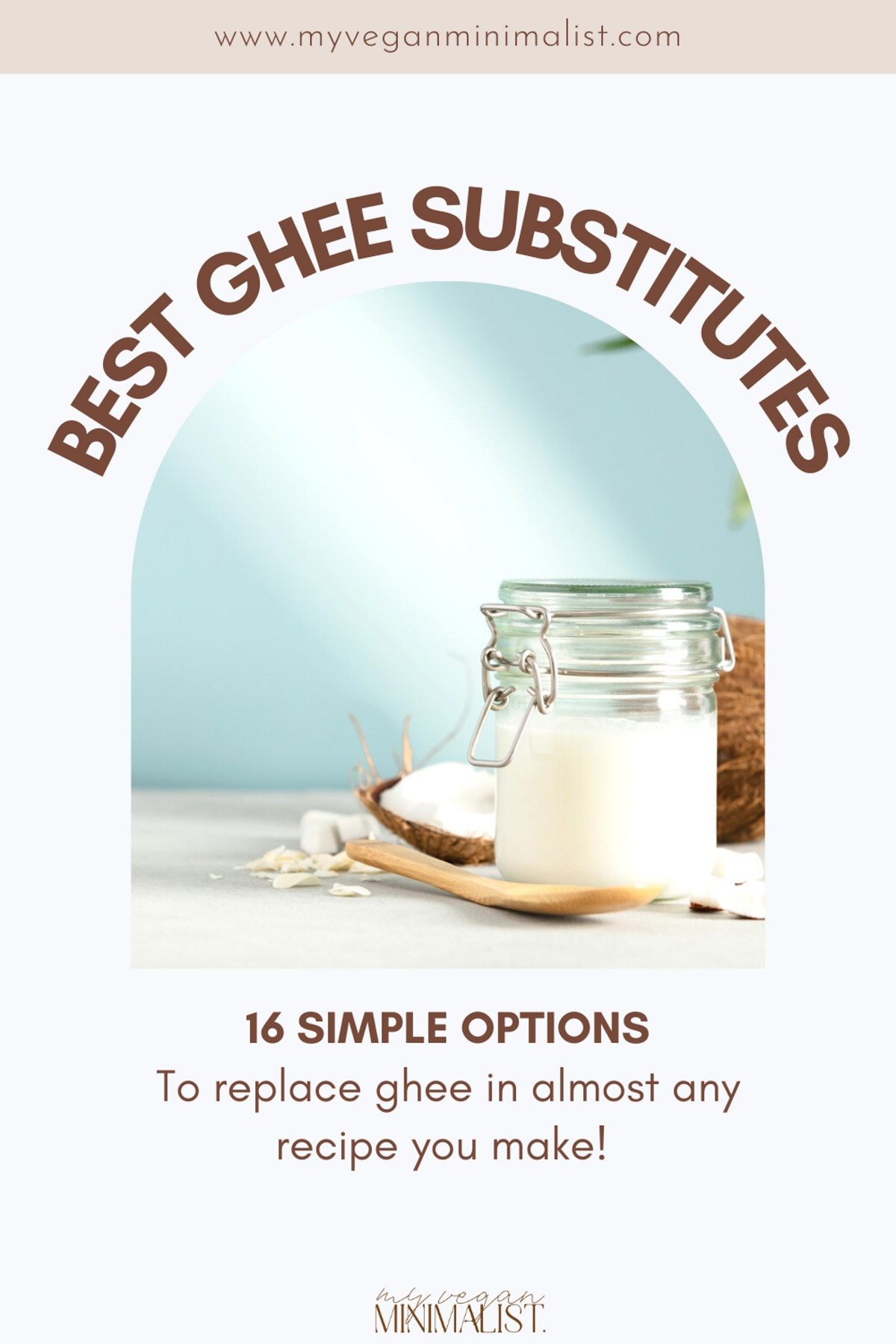 🤝 Intro
What are the best substitutes for ghee? The answer is not as straightforward as it seems.
Why? Because the best substitute depends on the following:
- The dish you're making
Is it sweet or savory? Does the recipe call for frying or baking? Does it use ghee as a spread or dip instead?
Once you've established what dish you're making, you are one step closer to finding the ideal ghee substitutes.
- The most important element to YOU
Do you want to replicate the rich FLAVOR of ghee? Or do you want to recreate the same flakiness in desserts? Perhaps you want something with a similar TEXTURE?
Your own most important element will determine what the best ghee substitute is.
Good news, with the help of my list below, you can find what to use instead of ghee for almost any recipe.
Each substitute option includes the three deciding factors to help you determine what substitute to choose. 
- The flavor of each substitute
- The uses of each substitute
- How to replace ghee with each substitute.
1 Coconut oil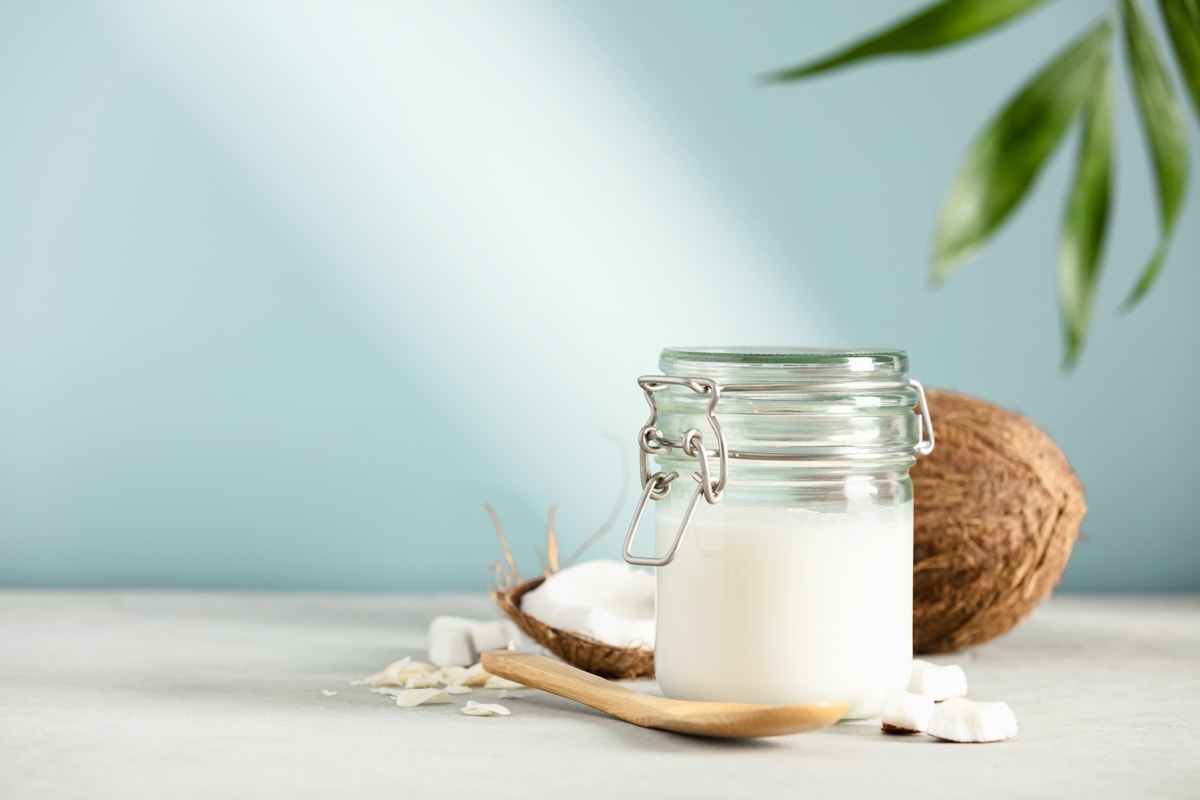 With a similar consistency to ghee, coconut oil is a popular replacement. It's particularly suitable for stir-fries, sauteing, baking, and raw dessert making.
Flavor - rich, nutty & a little sweet. Opt for tasteless refined coconut oil if you're not a fan of coconut flavor.
Uses - Suitable for sweet and savory dishes, particularly popular in curries, raw baking, or as part of a marinade.
How to replace - Replaces ghee in a 1:1 ratio. Remember, coconut oil is very high in saturated fat (about 86%). Its health benefits remain largely unproven (Source: Mayoclinic).
2 Olive oil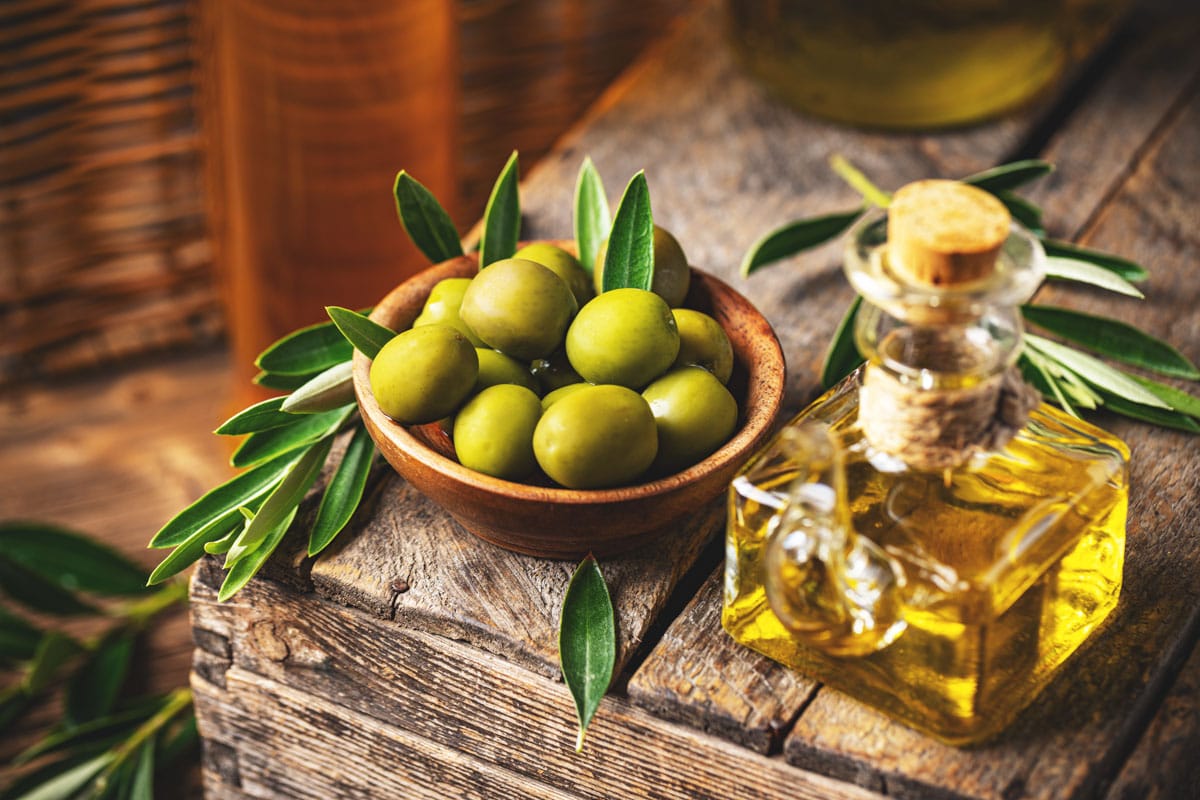 Possibly the most versatile option on the list, olive oil is packed with healthy fats and can be used in cooking, baking, sauteeing & beyond.
Flavor - Depends on the quality of the oil. It should taste a little fruity, earthy & herbal.
Uses - Salad dressings, bread, frying, sauteeing, drizzling on dishes before serving, baking, etc.
How to replace - Approximately ¾ cup (180ml) of olive replaces 1 cup of ghee. Great if you're looking for a healthier alternative.
Learning moment - Opt for extra virgin olive oil if you use it as a dressing. It's the least processed form of olive oil and contains 'antioxidant and anti-inflammatory properties' (Source: Harvard Health Publishing).
3 Avocado oil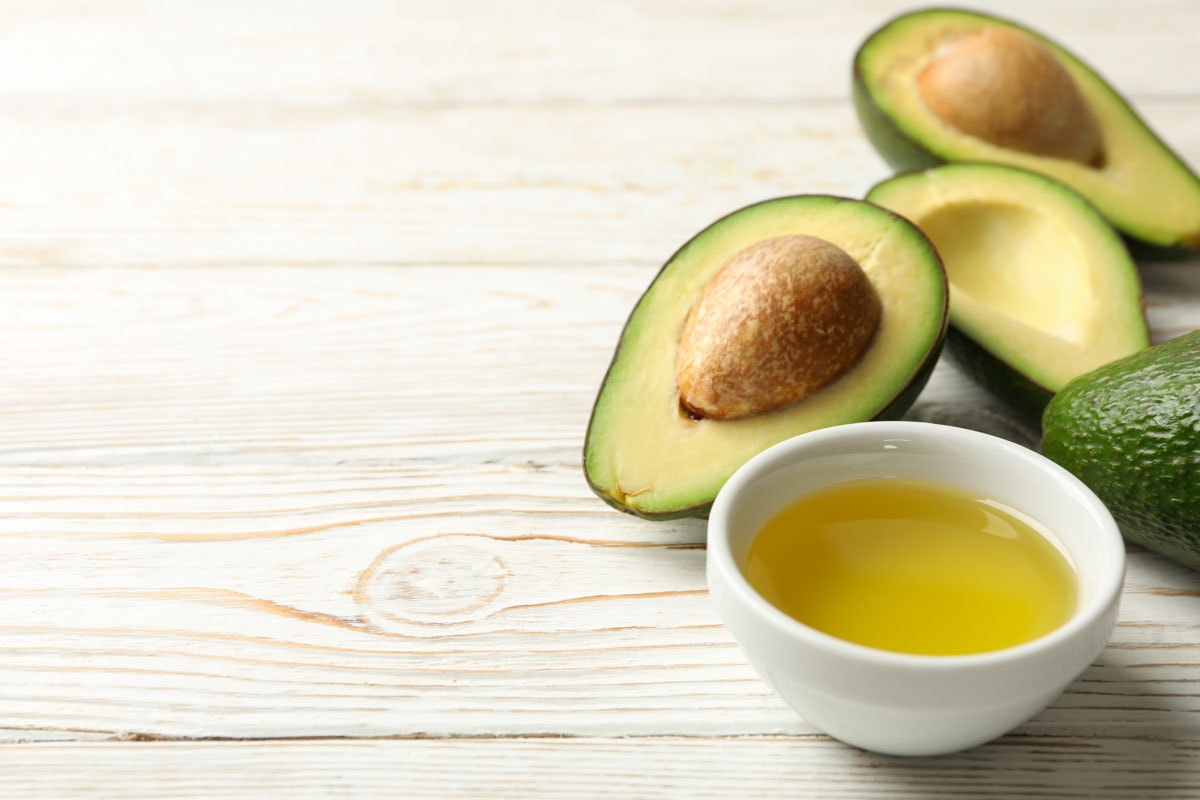 The hero of high-heat cooking thanks to its high smoking point.*
Flavor - Very mild avocado flavor, nutty, fruity, and grassy. Generally milder than olive oil.
Uses - Particularly suitable for high-heat cooking such as deep frying, sauteing, or roasting.
How to replace - Like olive oil, you will need approximately ¾ cup of avocado oil to replace a cup of ghee.
*Learning moment - If you're cooking at high temperatures, you'll want to opt for oils with a high smoking point. The smoke point is the 'temperature at which an oil starts to burn and smoke' (Source: The Globe and Mail).
4 Vegan butter
Depending on your chosen brand, this can be the best ghee replacement. It helps provide that subtle flavor and mimics ghee's texture.
Flavor - It hugely depends on the brand you use. It can be anything from coconutty to very buttery and salty.
Uses - Best for replacing ghee in baking recipes such as pies, cupcakes, brownies, etc.
How to replace - Use a 1:1 ratio. Remember that vegan butter has a higher water content than ghee. Opt for unsalted vegan butter for best results.
5 Sesame oil
​This multi-purpose oil is derived from sesame seeds and is rich in zinc.
Flavor - Think of sesame seeds—strong, unique & often overpowering flavor. Sweet, warm & nutty.
Uses - Remember that a little goes a long way. It's often used in Asian cooking as a seasoning (rather than the primary cooking oil) due to its strong flavor.
How to replace - Not always a good substitute for ghee, but it can work in savory dishes. Use a ¾:1 ratio.
6 Almond oil
Often used to treat acne and other skincare issues, almond oil can also be added to food!
Flavor - Adds a slightly sweet and nutty flavor.
Uses - Perfect for low-heat baking, seasoning, and salad dressings. Remember that almond oil has a low smoking point and is best used as a finishing oil rather than during cooking.
How to replace - A good choice for replacing ghee's role as a condiment or spread.
7 Sunflower Oil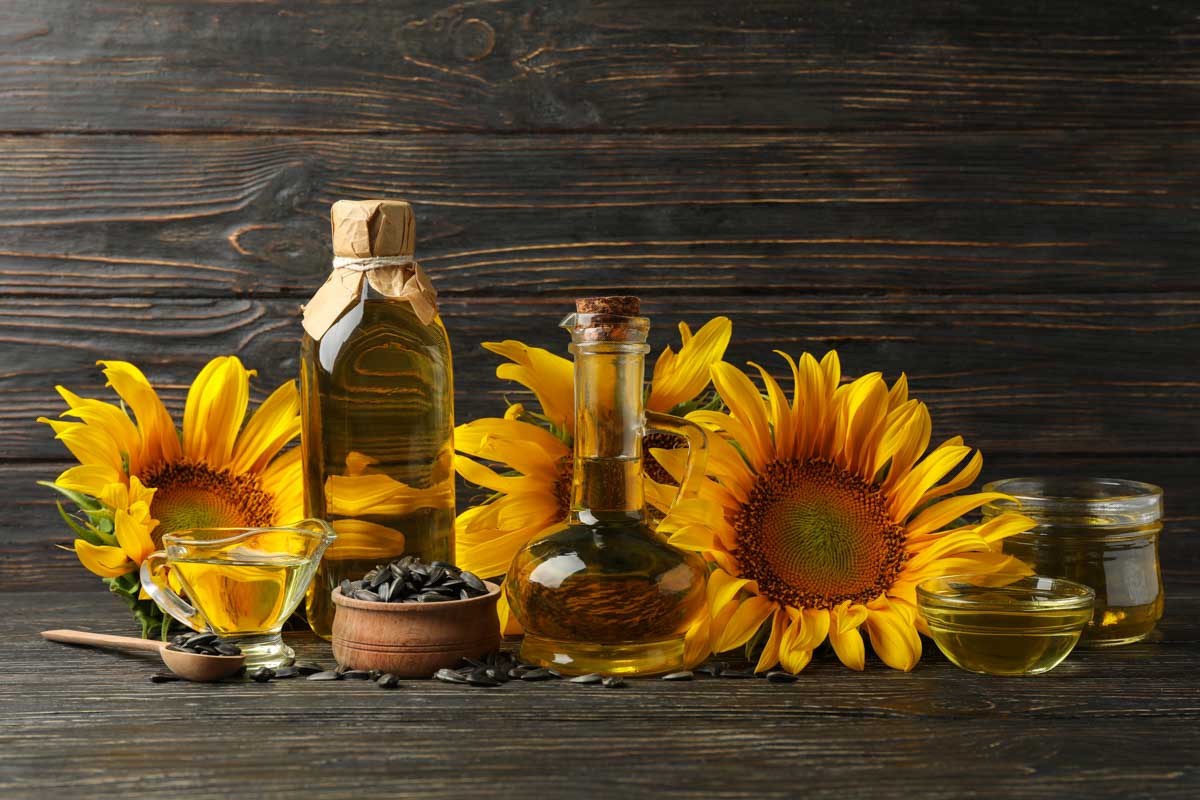 This classic vegetable oil is affordable, versatile, and a great ghee alternative.
Flavor - Incredibly neutral and virtually without flavor. Great if you don't want the oil to add any flavor to your dish.
Uses - Mainly used for frying, baking & roasting. It can be used for deep-frying too.
How to replace - Like ghee, sunflower oil has a high smoke point. Replace it in a 1:1 ratio.
8 Rapeseed (canola) Oil
Rapeseed oil is one of the most widely used oils thanks to its high smoke point, neutral flavor & versatility.
Flavor - Known as a neutral oil, it won't impact the flavor of your dish much.
Uses - Ideal for baking, frying, stir-frying, sauteeing, grilling, roasting & more.
How to replace - Can replace ghee in a 1:1 ratio.
9 Vegetable Shortening
This solid fat is made by adding hydrogen to vegetable oils such as soybean or palm oil.
Flavor - Unlike butter, vegetable shortening has a very neutral flavor.
Uses - Most popular for pie crusts, buttercream, and scones.
How to replace - Ideal for replacing ghee in baking as it will add that flaky texture and maximize crunchiness. Replace in a 1:1 ratio.
10 Peanut Oil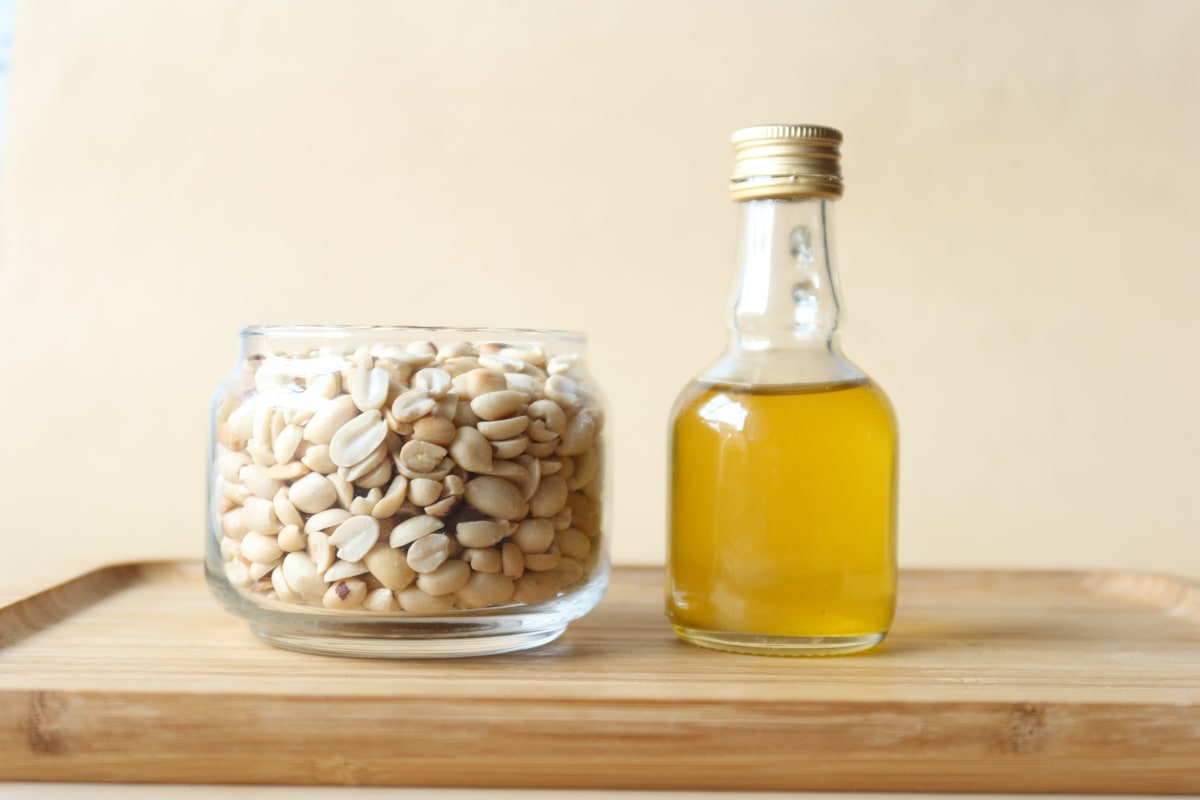 Rich in vitamin E, peanut oil is a great & versatile oil.
Flavor - Slightly nutty, light & savory. Similar to sesame oil. If you want a strong peanut flavor & aroma, opt for cold-pressed peanut oil.
Uses - Ideal for high-heat cooking like frying but also works well in marinades & dressings.
How to replace - Great for mimicking the slightly nutty flavor of ghee.
11 Cashew Butter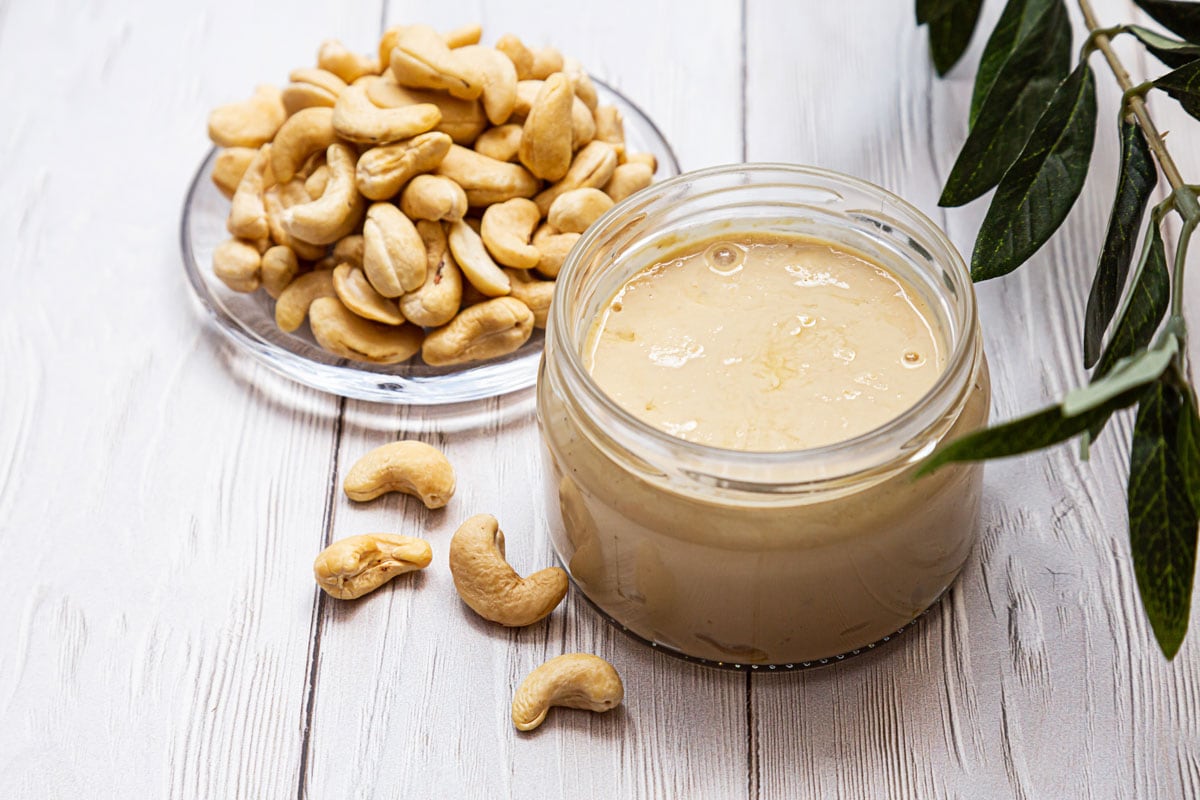 This might come as a surprise, but cashew butter is an absolutely great ghee substitute! It has a similar creaminess and richness, making it a surprising and fully vegan ghee substitute.
Flavor - A distinct nutty flavor with hints of sweetness.
Uses - Often used as a spread on toast, sandwiches, bagels, and toasties. It can be swirled into bakes or added to pasta sauces for a nuttier flavor.
How to replace - While cashew butter doesn't have the same flavor as ghee, it's a great vegan option and a healthier substitute.
12 Macadamia oil
Originating from Australia and made from pressed macadamia nuts, this oil is another great substitute for ghee.
Flavor - A delicate, nutty & buttery flavor. Very mild aroma.
Uses - Thanks to its higher smoke point compared to many others, macadamia oil is great for high-heat cooking.
How to replace - Great if you want to replace ghee but don't want to lose all that lovely flavor. Use a 1:1 ratio. It's great for vegans because it adds a hint of buttery flavor without any dairy.
13 Avocado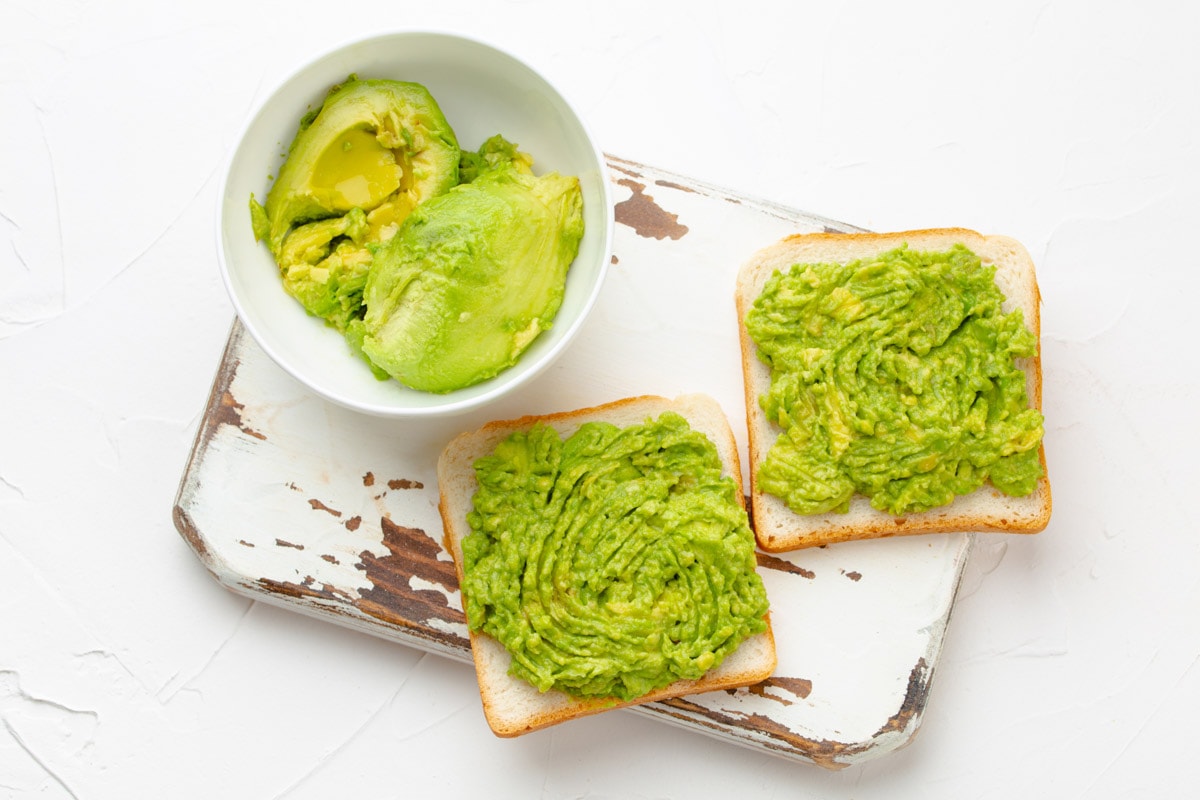 Another unusual choice? Not really! Avocado is not only chock-full of health benefits but also incredibly versatile.
Flavor - A bit nutty, earthy & creamy with a buttery soft texture.
Uses - Packed with good-for-you polyunsaturated and monounsaturated fats, avocado makes a healthy addition to salads, crema, guacamole, sandwiches & more.
How to replace - Use mashed avocado when the recipe calls for ghee in dips and spreads. Use a 1:1 ratio.
14 Soybean Oil
Made from soybean seeds, this vegetable oil is a cheap and easy substitute for ghee.
Flavor - Incredibly mild, almost flavorless.
Uses - You can use it in nearly any cooking recipe. It's particularly great for frying and baking.
How to replace - Use a ¾:1 ratio. Perfect for when the recipe calls for ghee in frying recipes.
15 Hemp Oil
Nutty & earthy, hemp oil is derived from hemp seeds.
Flavor - It has a distinct, earthy, grassy flavor that can initially be a little overwhelming. Hemp oil definitely takes some getting used to, so try it before adding a large amount to your cakes, bakes, or other dishes.
Uses - Add it to soups, salad dressings, buddha bowls, or other savory dishes. It can also be used in baking but might alter the flavor.
How to replace - Use in savory dishes. Opt for a ¾:1 ratio when replacing ghee.
16 Rice Bran Oil
Made from bran (the outer layer of a rice kernel), rice bran oil is the last ghee substitute on our list.
Flavor - Particularly popular in Asian cuisine, rice bran oil has a subtle, neutral flavor that won't overpower your dish. It's light in color and a natural source of vitamin E.
Uses - Ideal for cooking at high temperatures thanks to its high smoking point.
How to replace - The perfect substitute for ghee in recipes that require frying, sauteeing, baking, etc.
❓ FAQ
What is a healthy substitute for ghee?
Grouping oils and other ghee substitutes as healthy or unhealthy is difficult. Each one of them has its advantages and disadvantages. 

If the dish allows it, then avocado can be a great replacement as it's not highly processed and is packed with healthy fats. Extra virgin olive oil is another great replacement in dips, spreads, and salads.
What is the best vegan substitute for ghee?
The answer depends on the dish you're making. Some of the best options are neutral-tasting oils like rapeseed, olive, sunflower, and macadamia.
Conclusion
I hope this post gave you an insight on how to find the best alternative for ghee - hopefully, one that's already in your kitchen cupboard!
If you're unsure about anything or have further ghee substitutes ideas, please consider leaving a comment below.