Explore my extensive green fruits list! Learn all about their origins & flavors as well as how to use them in recipes.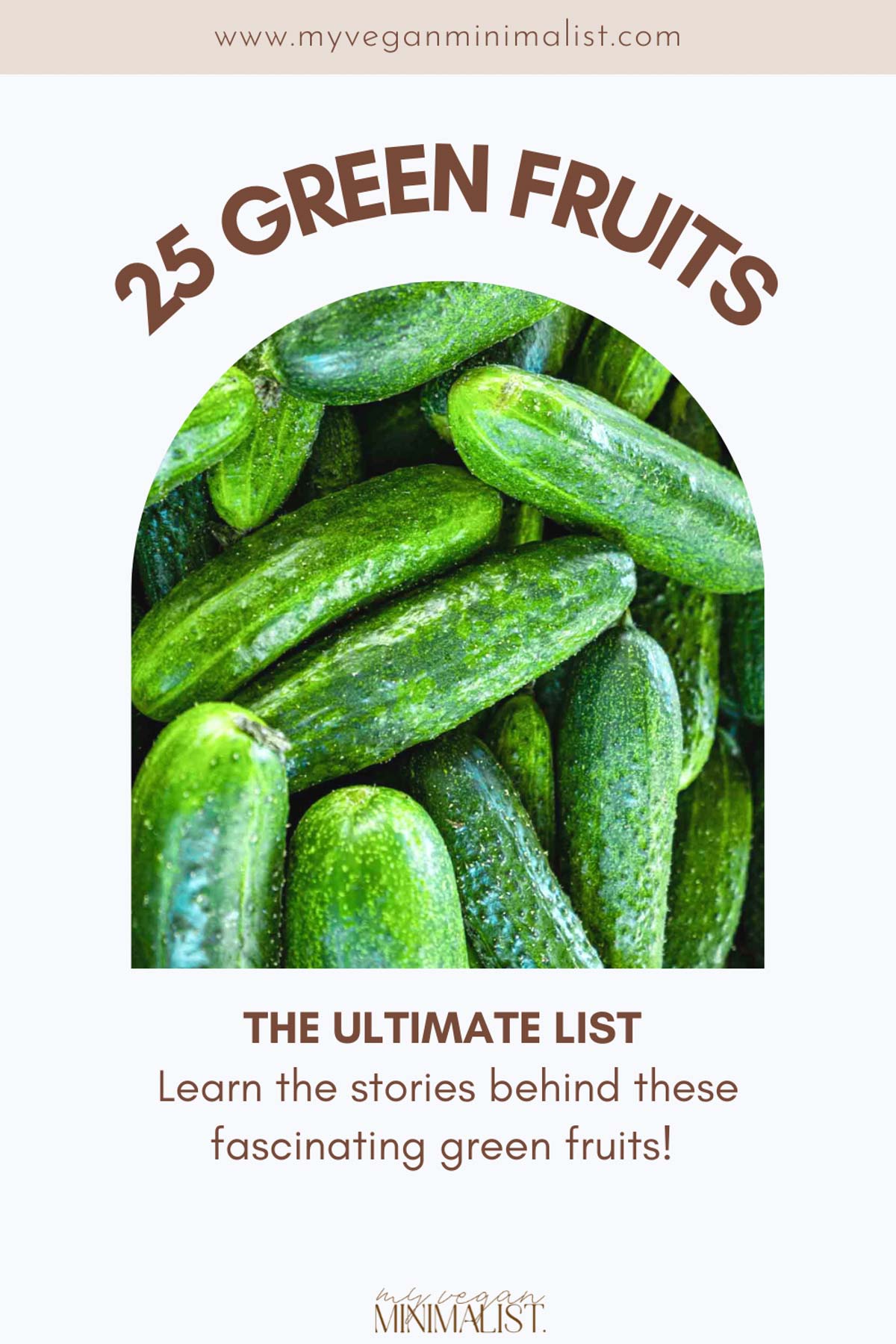 After doing a deep dive into black, yellow & pink fruits I've now researched the best green fruits.
Here's a breakdown of everything you need to know!
Jump to:
1. Avocado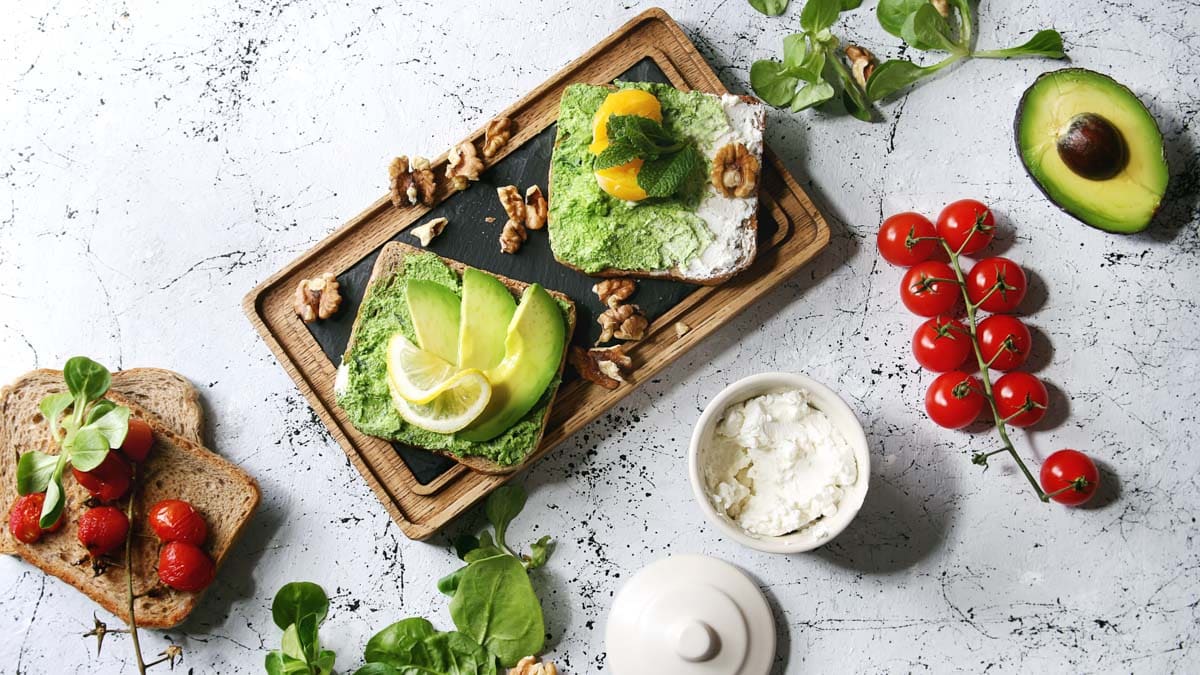 Dark on the outside and green on the inside, avocados are trendy, healthy & oh so popular! There's hardly a cafe here in the UK that doesn't serve the beloved smashed avocado on toast.
Their recent popularity is hardly a surprise. They're highly versatile and packed with nutritional benefits, most notably their excellent content of good fats.
Flavor - Slightly buttery, nutty, creamy, mild, and earthy.
Uses - The options are truly endless. Add them to salads or pasta sauces, sprinkle them on roasted veggies or add a few slices to burgers, wraps & sandwiches.
2. Bergamot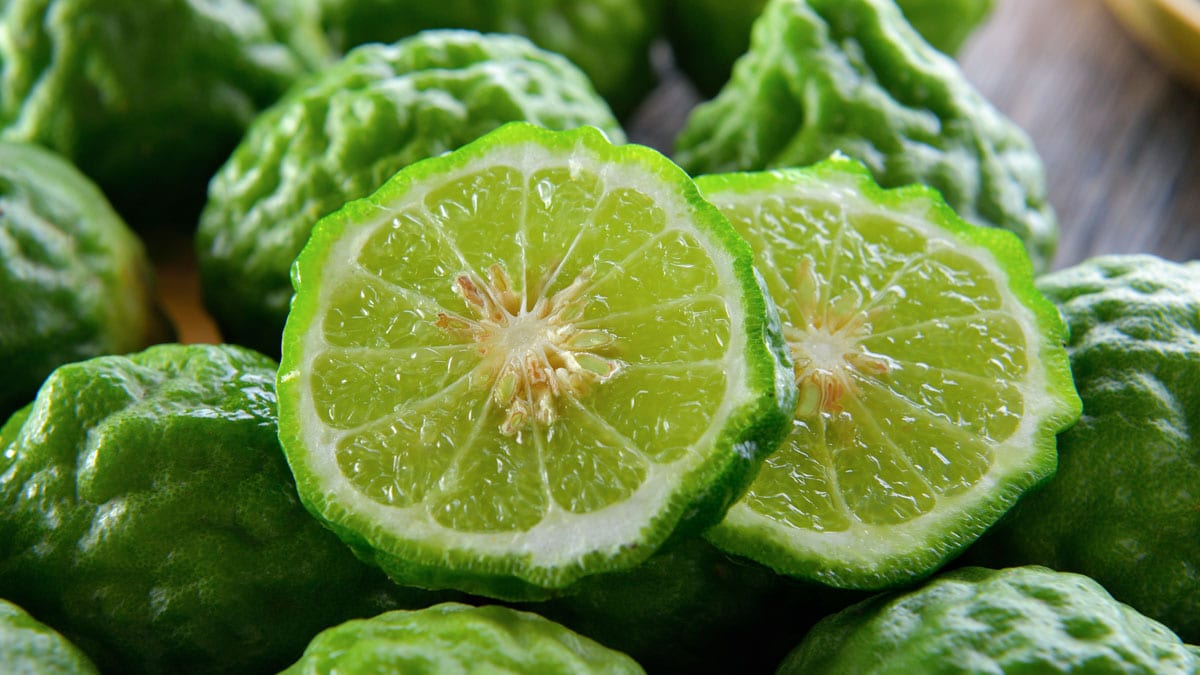 This citrus fruit resembles an orange but instead has a vibrant green color, similar to that of lime.
Native to Italy, it's perhaps most famous for being a crucial ingredient in Earl Grey tea.
Flavor - Musky, floral, citrusy, a little bitter, acidic.
Uses - Similarly to other citrus fruits, it's often used in perfumes, skincare, oils, and tea. It can also be used to make marmalade, syrups & jams or added to soups, cakes & other bakes.
3. Breadfruit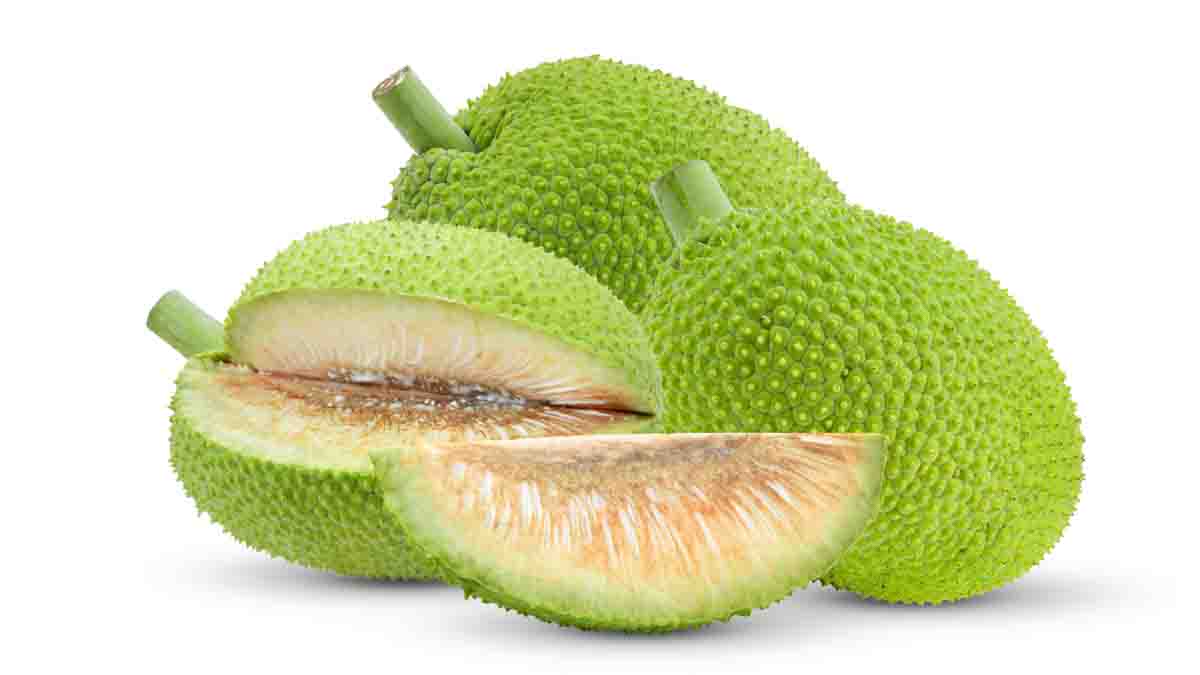 This stunning fruit belongs to the mulberry family. It's similar to jackfruit but smaller.
Not surprisingly given its name, its flavor is often compared to that of bread. With a super soft & sticky texture, breadfruit also has a pleasant aroma.
Flavor - Mild, custardy. Often compared to potatoes and artichoke, although it's noticeably sweeter.
Uses - Can be baked, boiled, fried, fried, roasted & more. A great way to use it is to add it to pies!
4. Caribbean Guava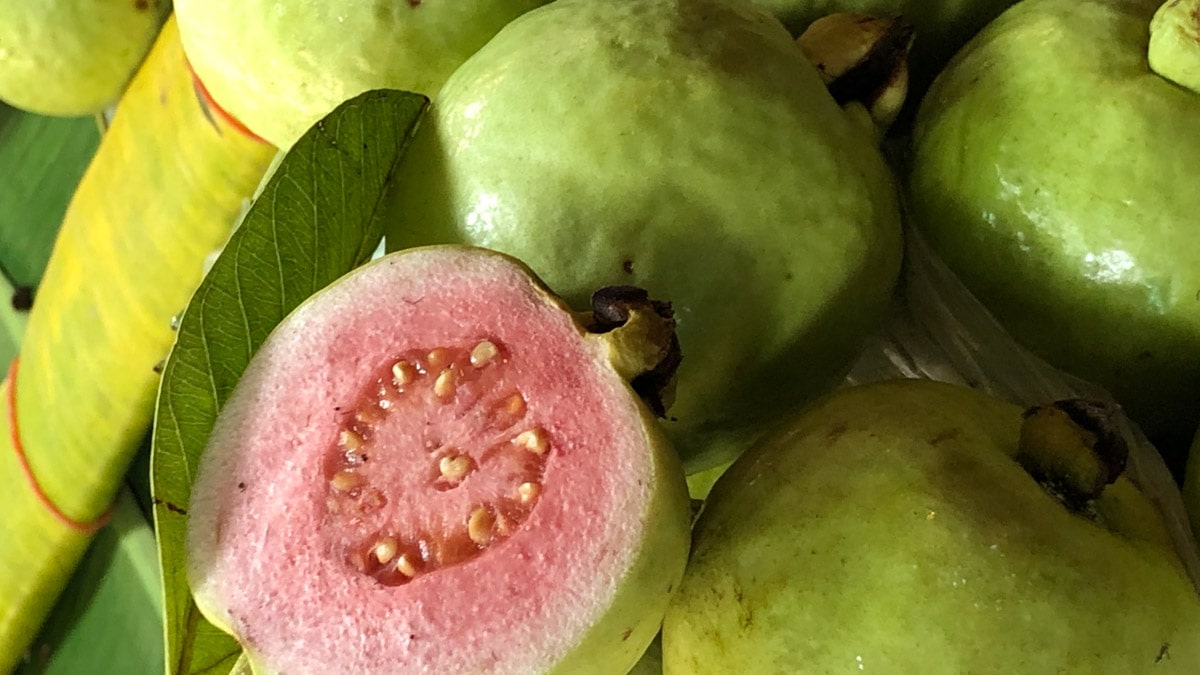 Green on the outside, but bright pink on the inside, guava is native to subtropical regions.
It's particularly popular in the Caribbean, where it's often added to jams.
Flavor - Subtly sweet. Has a pleasant fragrance.
Uses - Simply eat it as is. You could also incorporate it in salads, bakes, and bread or make it into juice.
5. Cucamelon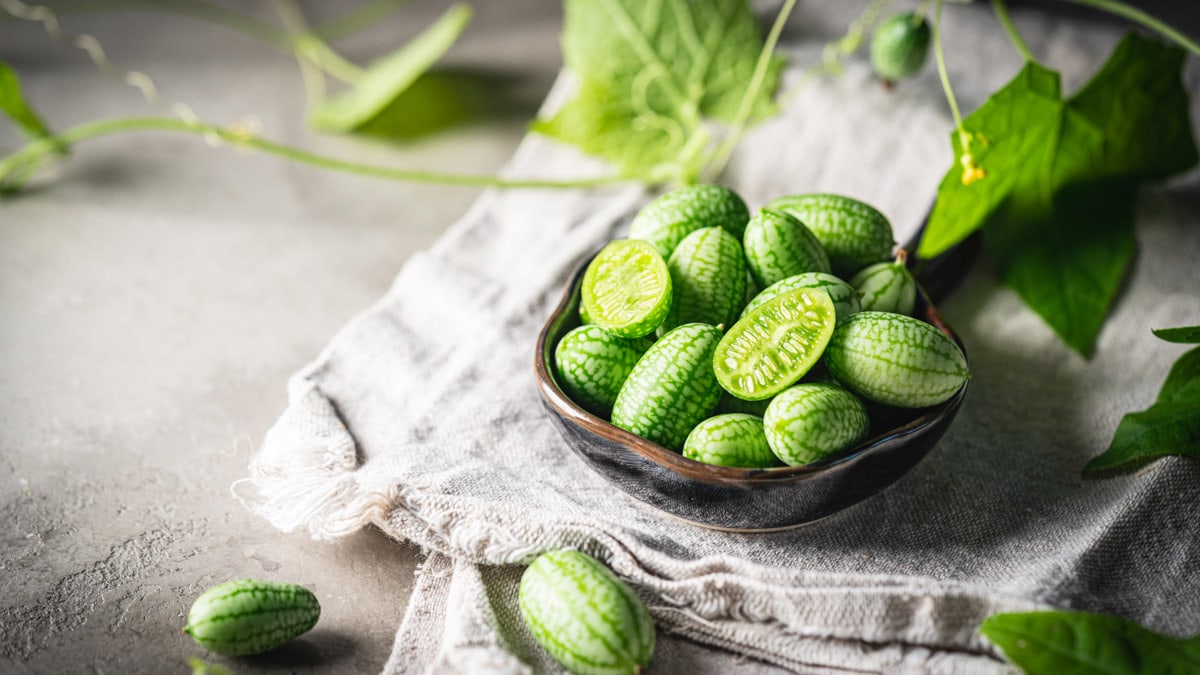 If you've ever seen cucamelons, you won't forget them!
They look like very small watermelons but taste like cucumbers.
Also known as Mexican sour cucumber, they grow in forests in Colombia, El Salvador, Mexico, Honduras, Venezuela & elsewhere (Source).
Flavor - Resembles cucumber. Sweeter, more acidic, and a little bit like lime. Can taste bitter if overripe.
Uses - Try pickling them, you won't regret it! Alternatively, you can add them to salsas, and salads.
6. Cucumber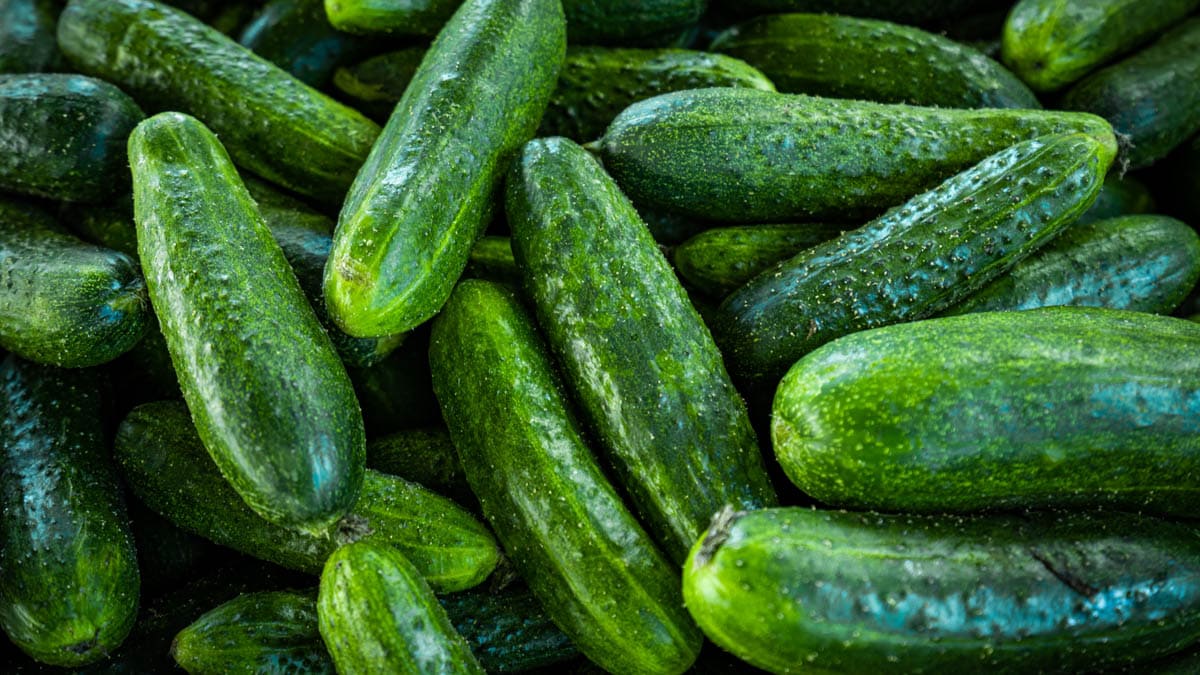 While cucumber is usually considered a vegetable based on its uses in the culinary world, it's technically a fruit!
Did you know that 95% of a cucumber is just water? This green fruit is super low in calories, but rich in important vitamins, folic acid, iron, magnesium & more (Source).
Flavor - Mild, refreshing, earthy, crisp, and cool.
Uses - Pickle them, and add them to salads, smoothies, sandwiches & more.
7. Custard Apple
This tropical fruit, also called cherimoya, is loaded with good-for-you nutrients.
Particularly rich in vitamin C, which helps support your immune system.
With its light green, bumpy skin, custard apple stands out from other varieties but has SO much to offer.
Flavor - Sweet, vanilla-like, creamy, custard-like, slightly bitter.
Uses - Makes a great addition to sweet dishes & bakes. Can also be added to shakes, smoothies & other drinks.
8. Feijoa
Feijoa is an evergreen shrub native to Brazil.
The fruit resembles lime and has a delicious taste, which makes it highly versatile.
Flavor - Pleasantly sweet, juicy, aromatic, pineapple-like, sharp, astringent.
Uses - Make them into salsas, jellies & stews or add them to mocktails, juices & cocktails.
9. Gooseberries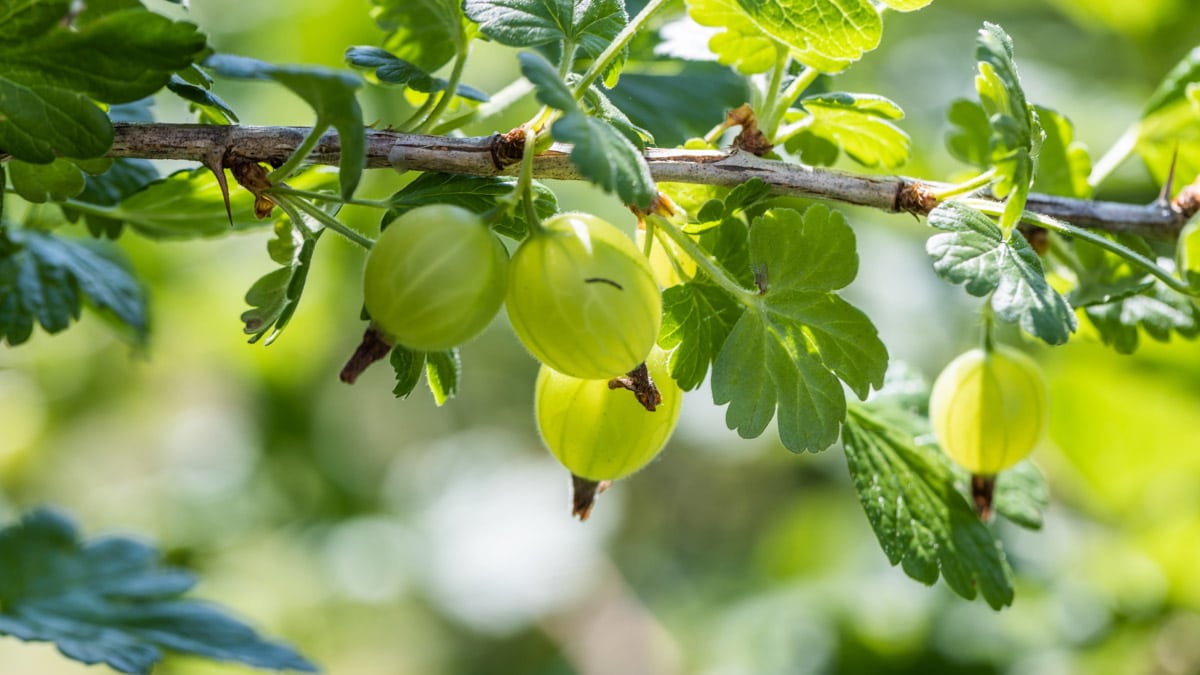 Rich in antioxidants, these pale green fruits are a wonderful addition to any fruit bowl.
Their origins date back centuries - their first recorded cultivation in England was in the 13th Century.
Flavor - Greatly depends on their ripeness. They start off very sour but become sweeter as they ripen. Similar to grapes. Sharp, subtle, sour.
Uses - Add them to desserts or make them into jams, jellies, chutneys & more.
10. Green Apples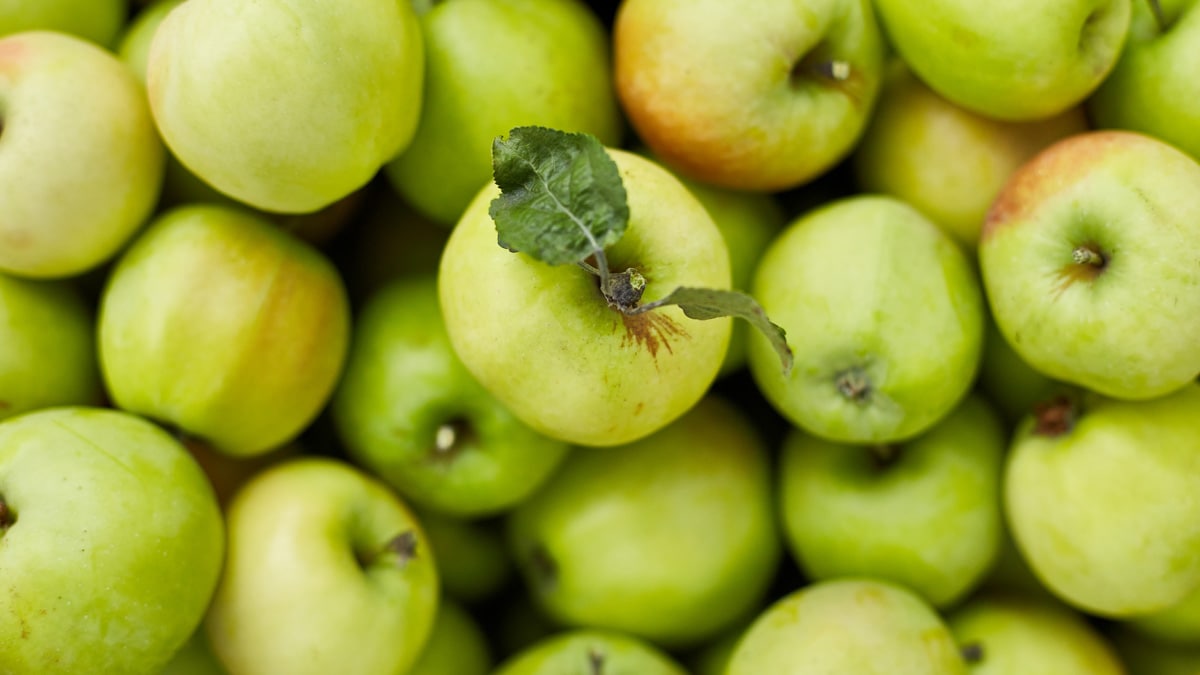 One of the most iconic & widely enjoyed fruits, green apples are also known as The Granny Smith. 
Native to Australia, they contain pectin - an enzyme related to improvements in blood sugar, digestion & other health benefits (source).
Flavor - Very acidic! A little bit sour & sweet. The flesh is crispy & juicy.
Uses - Their acidity makes them great for balancing out the sweetness in desserts. Think pies, cakes, bread rolls, etc.
11. Green Grapes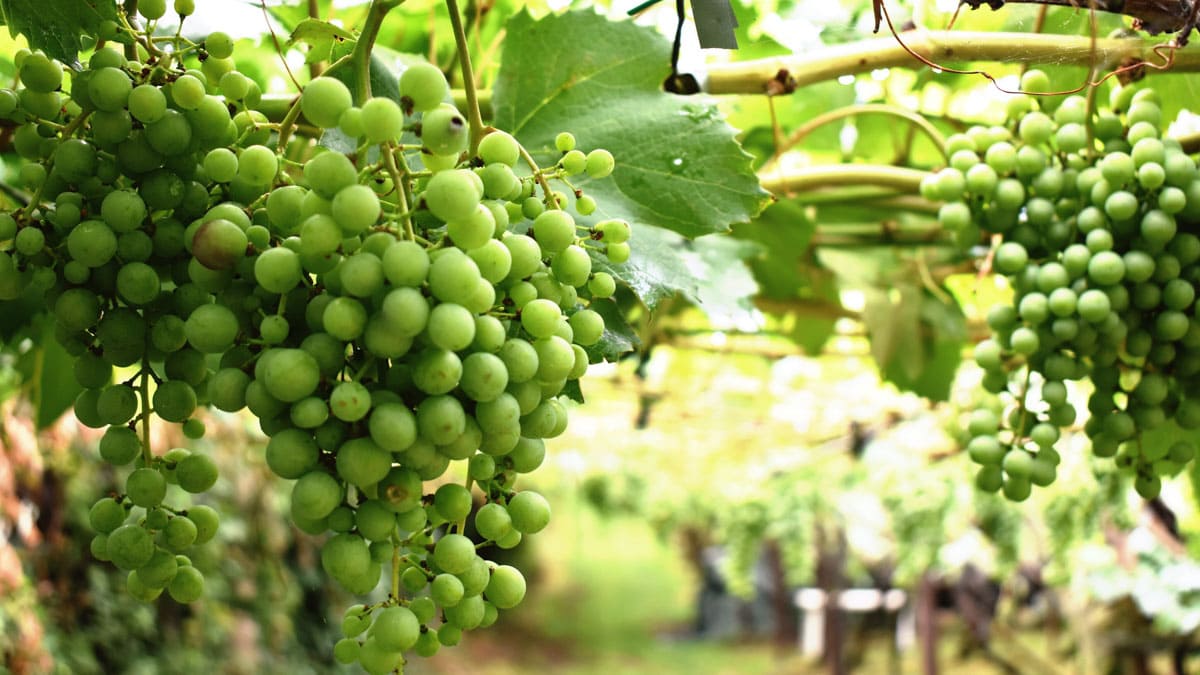 These firm green fruits are native to the Mediterranean region. 
Their origins date back thousands of years and they offer heaps of health benefits. They contain no fat and are also low in calories as well as high in vitamins C and K (source).
Flavor - Relatively mild, a little bit sweet & very juicy. Less sweet than red grapes & a little bit sour.
Uses - Wine, juice, sorbet & fruit salads. Also great when eaten by itself, especially when freshly picked from the vine.
12. Green Mango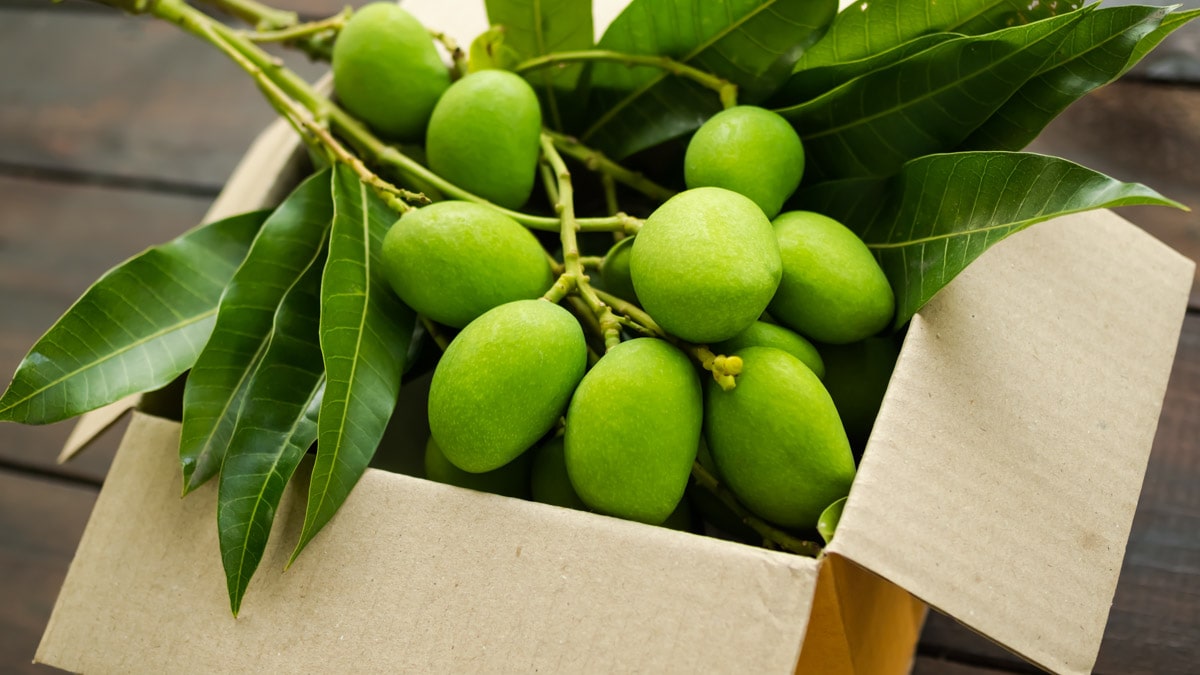 There are several types of green mango originating in different places across the world.
Found primarily in The Philippines, Thailand, and Puerto Rico, this green fruit has a distinct mango shape. It's bright green on the outside but has yellow or pale yellow flesh.
Flavor - Depending on the variety, ranging from sour to sweet. Not juicy. Slightly nutty, spicy & floral. Highly aromatic.
Uses - Mostly used in salads. Can be used in chutneys, salsas & curry. Also used as a natural remedy.
13. Greengage Plums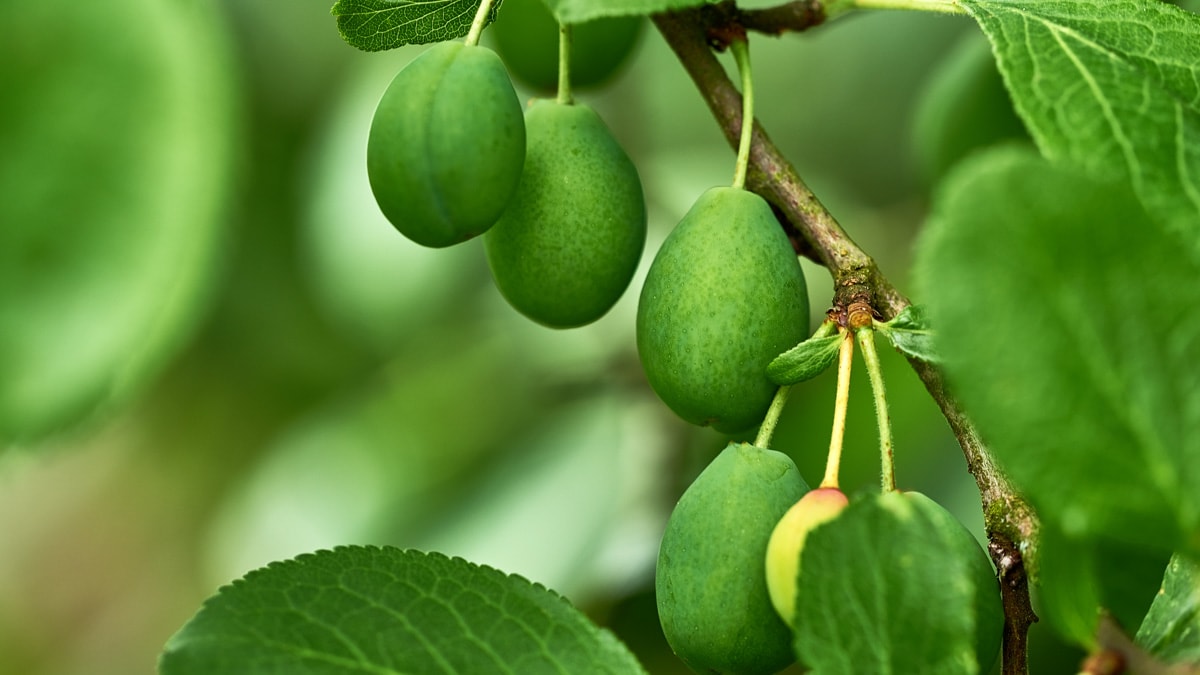 Originating in Iran (Persia), greengage plums are a natural hybrid species. They're usually smaller in size than European plums.
Unlike other varieties, greengage plum trees can thrive in windy & cold environments. Combined with the fact that it grows fruit rapidly, this green plum is a true unsung hero!
Flavor - Sweet, sugary, honey-like. Often compared to apricot or ripe mango.
Uses - Endless options! Add them to desserts, toss them in salads, or serve with sashimi. Perfect for jams, sauces & chutneys.
14. Honeydew Melon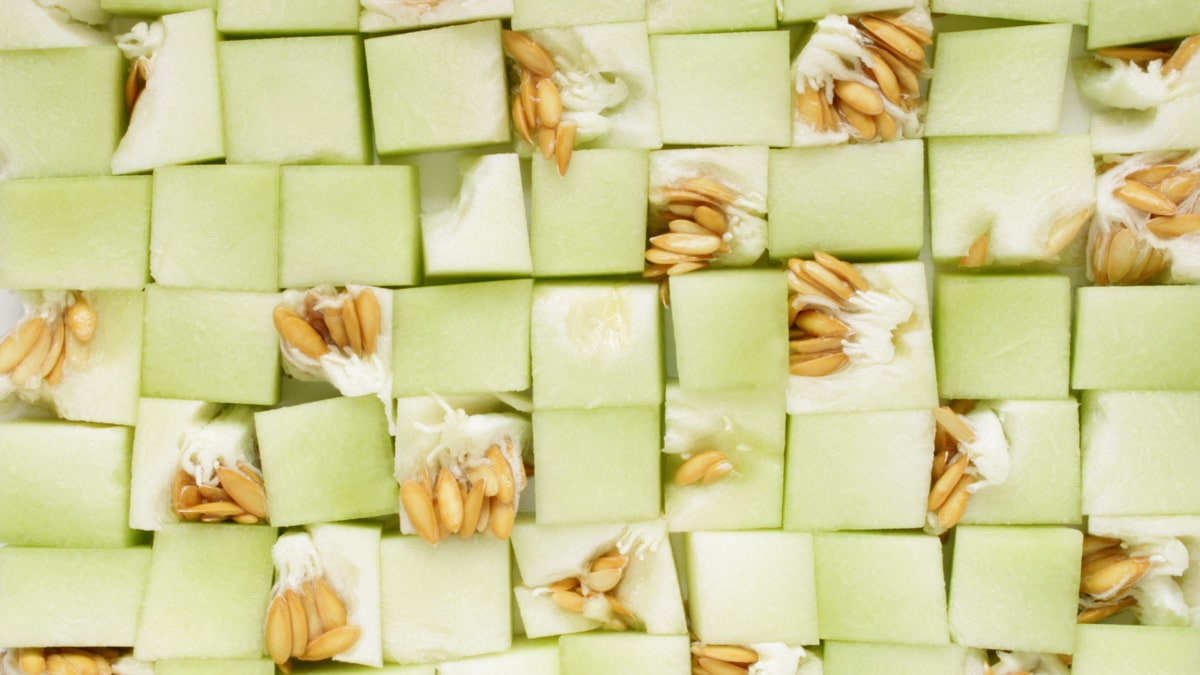 This wonderful green fruit has been grown throughout the world for thousands of years.
Named 'Honeydew' by USDA to appeal to the American public (Source), these melons are a fab source of vitamin C.
While high in sugar, they are also packed full of potassium, vitamin K & magnesium (Source).
Flavor - Rather mild & slightly sweet. Can be described as musky & earthy. Slightly tart flavor.
Uses - Use them to make a gorgeous DIY bubble tea! Alternatively, add them to summer salads, sorbets, juices, ice cream, mousse, or even soups!
15. Jackfruit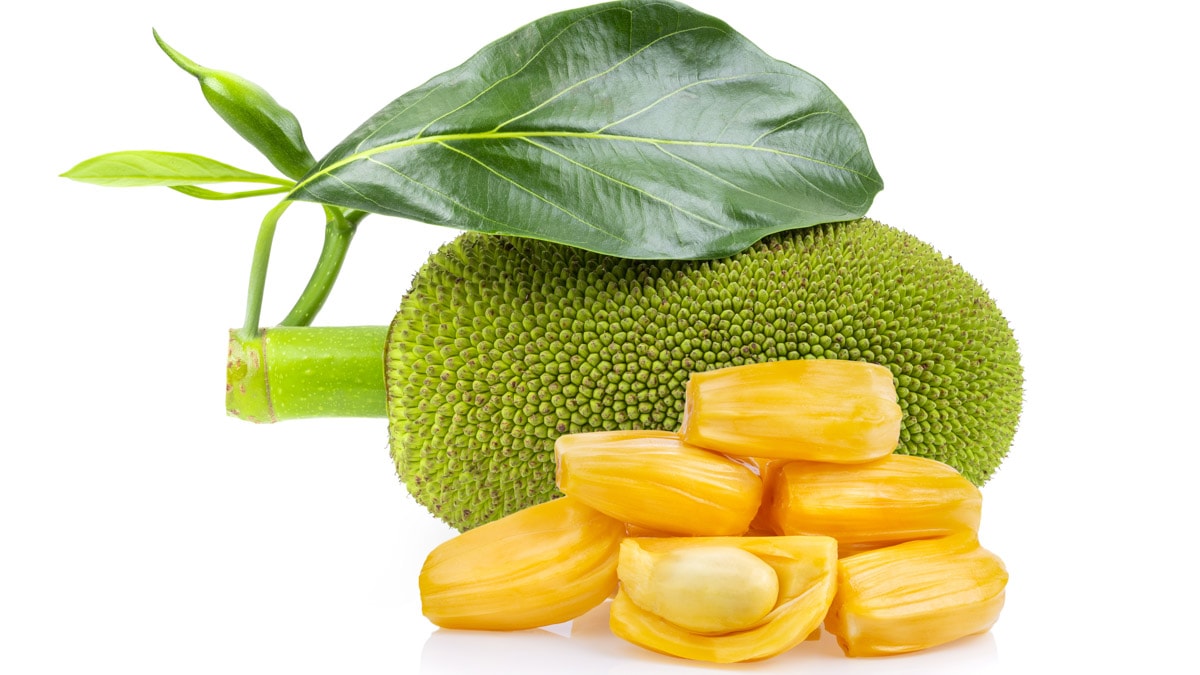 When I first discovered jackfruit I was quite hesitant to try it. However, it's now become one of my favorite meat substitutes!
The key lies in adding plenty of spices, tossing it around in some oil & letting it marinate for as long as possible.
Jackfruit easily takes on the flavors of other ingredients and has a beautifully tender texture.
Flavor - Can be quite flavorless. Very mild, but slightly sweet.
Uses - Canned jackfruit is often marinated & used as a vegan meat substitute. Can be added to stews, curries, soups & sandwiches too.
16. Jocote
Jocote belongs to the cashew family. Most common in central America, jocote trees grow in tropical climates. Their color ranges from green & yellow to red & orange.
Rich in carbs & vitamins, they're associated with a range of health benefits.
Flavor - A mix between apple, mango & plum. Slightly acidic, with a citrusy afternote.
Uses - Desserts & chutneys. Used in traditional medicine to help improve digestion & strengthen the immune system.
17. Key Limes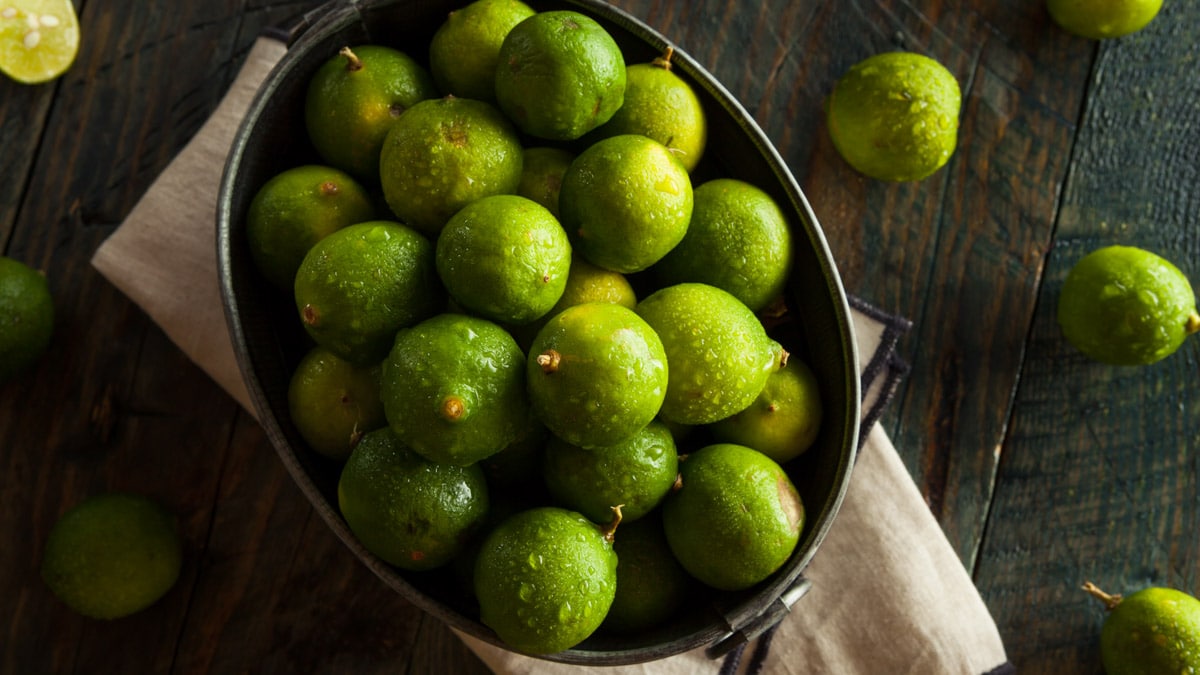 Ever had a key lime pie? Then you'll know this type of green fruit is the star of every dish!
It's known for its distinctly sour taste, waxy skin & mesmerizing aroma.
Flavor - Slightly sweeter & stronger than Persian lime. Very acidic & aromatic. A little bit tart.
Uses - Add them to all types of bakes - think cakes, cheesecakes, cookies, cupcakes, muffins, trifle, fondue & more. Freshly squeezed lime juice is a great addition to soups & curries.
18. Kiwi Fruit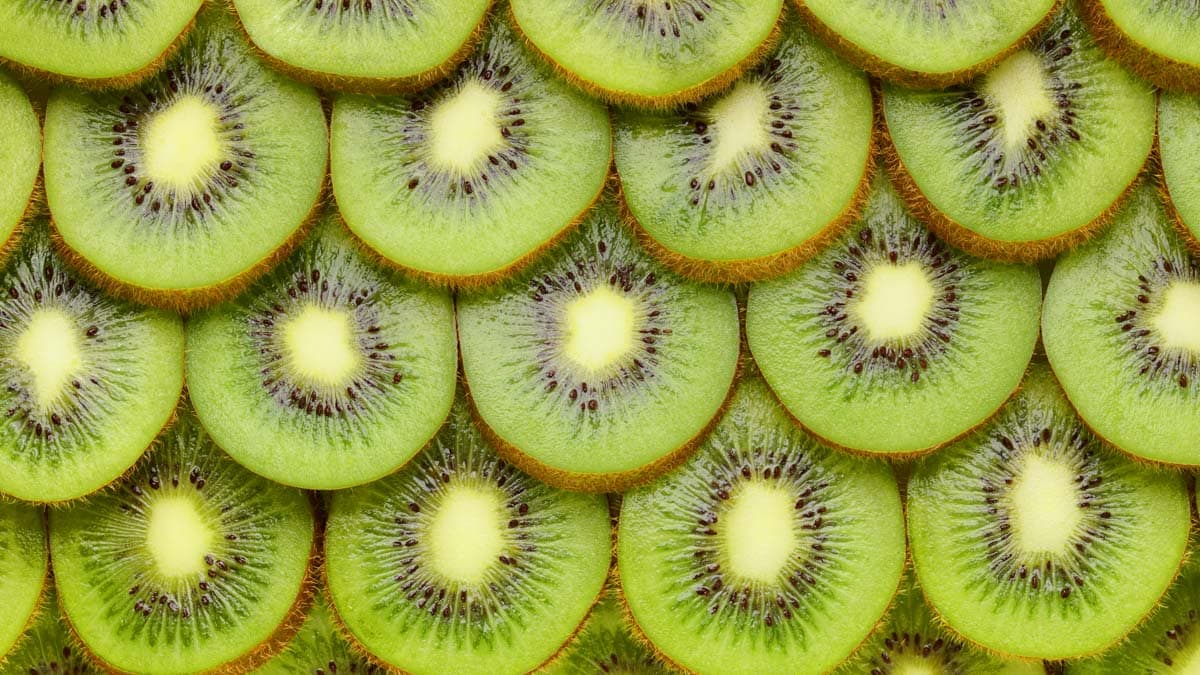 With its juicy flesh & unique appearance, kiwi is not only versatile but also packed with health benefits.
Known as one of the most nutrient-dense fruits (source), it originated in New Zealand.
Did you know? Kiwi is named after New Zealand's national bird thanks to its resemblance to this fuzzy animal.
Flavor - Tart, sweet & sour. Some say it resembles pineapple, banana, or strawberries. Different varieties have distinctly different flavors.
Uses - Impossible to list them all! Great in refreshing summer desserts like sorbets, popsicles, juice & tarts. Or you could slice them & add them to a bowl of your favorite granola.
19. Noni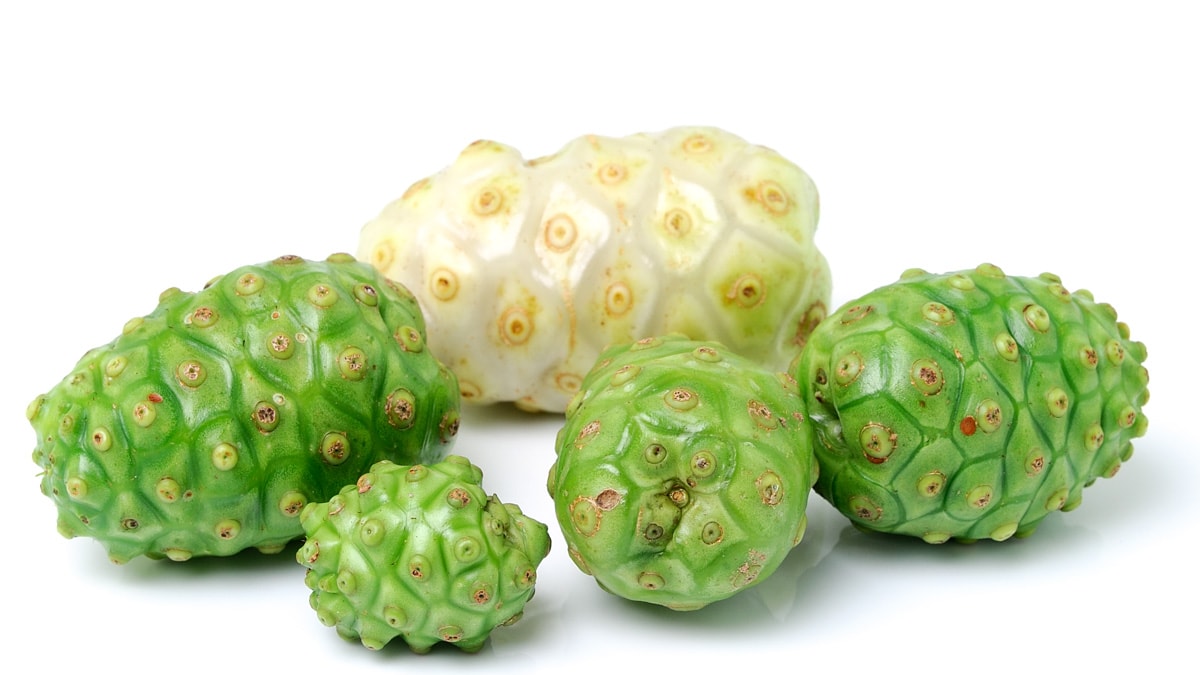 Also known as the cheese fruit, noni is native to Southeast Asia.
The fruit grows on an evergreen tree and contains high levels of vitamin C.
It has an incredibly pungent, unpleasant smell. Its flavor is also an acquired taste!
Flavor - Earthy, slightly sour & citrussy. Much like pineapple, it can leave a tingling aftertaste.
Uses - Most famously, it can be made into fresh noni juice. It's sometimes used in dyes and traditional medicine (source).
20. Osage Orange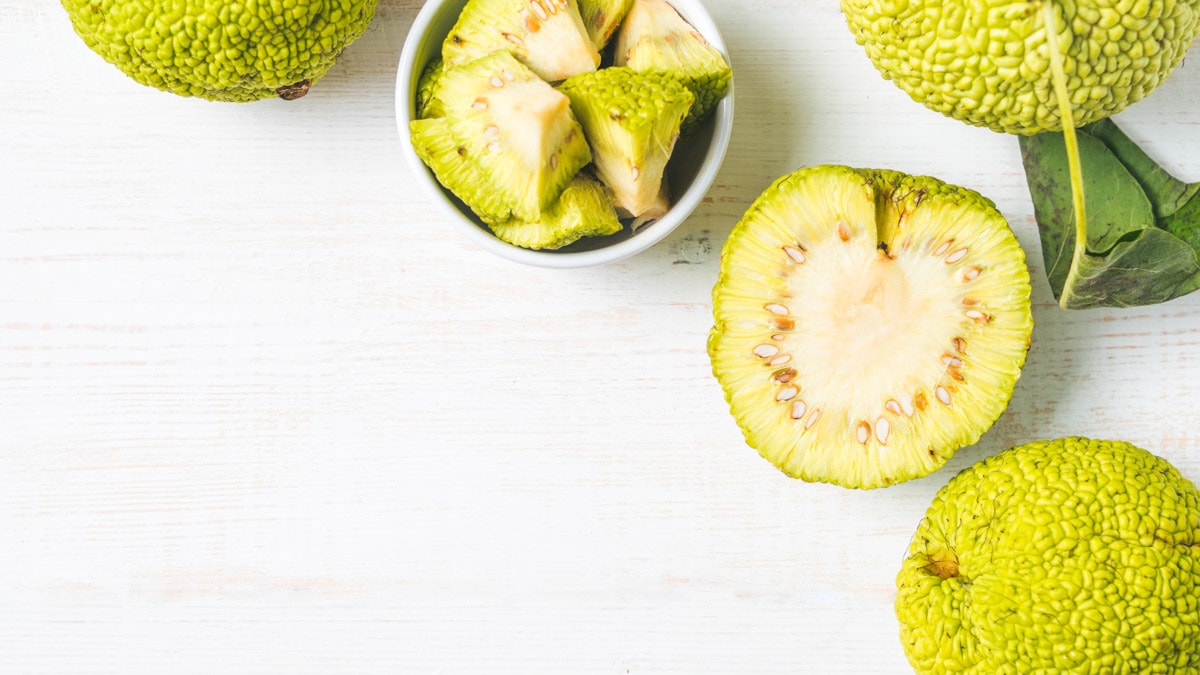 These vibrant green oranges are native to North America.
Despite being edible, they're not often consumed. This has much to do with their bitter (some say unpleasant) flavor & dented skin that some find off-putting.
Flavor - Mainly bitter & very overpowering.
Uses - Commonly used as a pest repellent thanks to their strong scent.
21. Persian Limes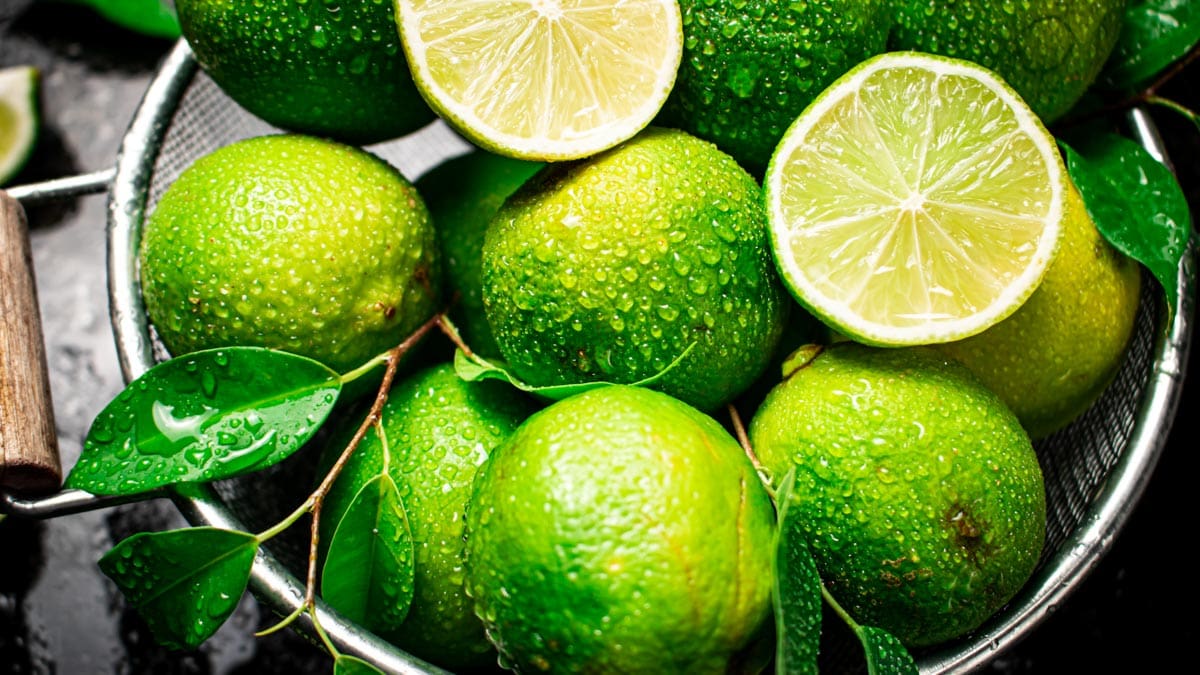 Originating in Persia (now Iran), these bright green fruits are a hybrid between key lime & lemon.
A little bit bigger than key lime, they're characterized by their smooth skin & seedless inside.
Flavor - Tart and acidic. More acidic than key lime. Very aromatic, sour & citrussy.
Uses - Cakes & all sorts of bakes, cocktails, soups, candy & more. Often used as a fragrance too.
22. Soursop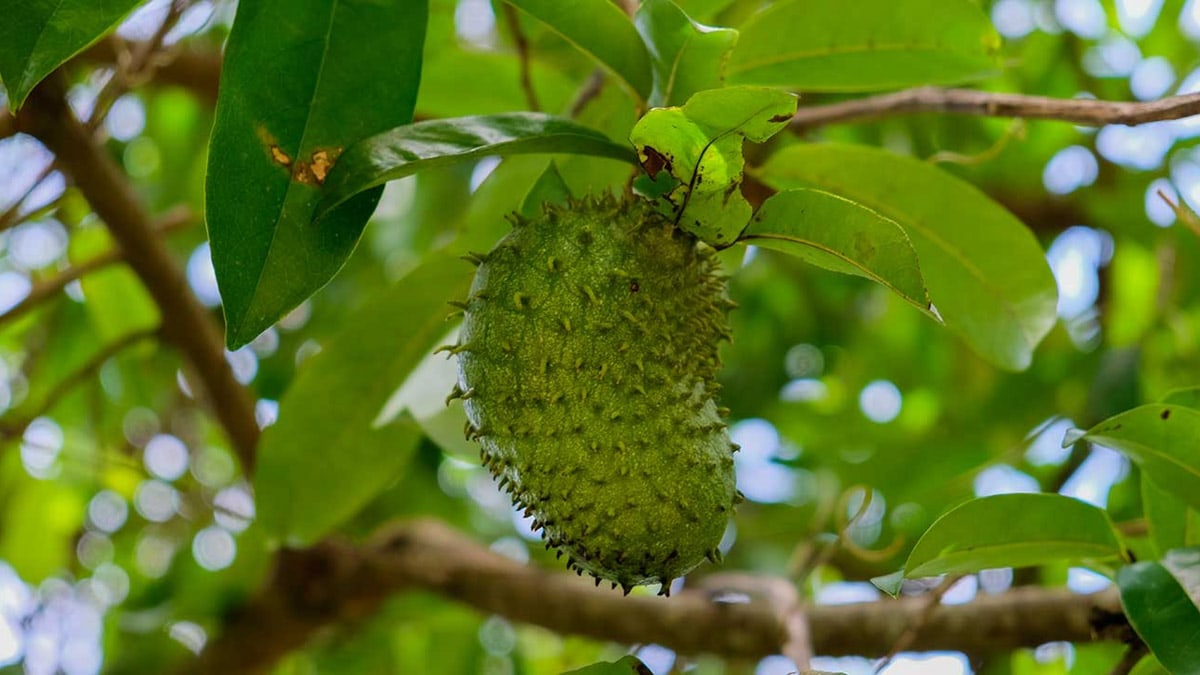 Native to several South American countries, this evergreen tree produces spiky green fruit.
It can be tricky to find in your local grocery store (depending on your location).
With its vibrant green skin & white flesh, it's been traditionally used to treat high blood pressure (source).
Flavor - Like a blend of pineapple, apple & strawberry. Includes citrus notes.
Uses - Smoothies, juices & similar drinks. Sometimes available as an ice cream flavor.
23. Star Fruit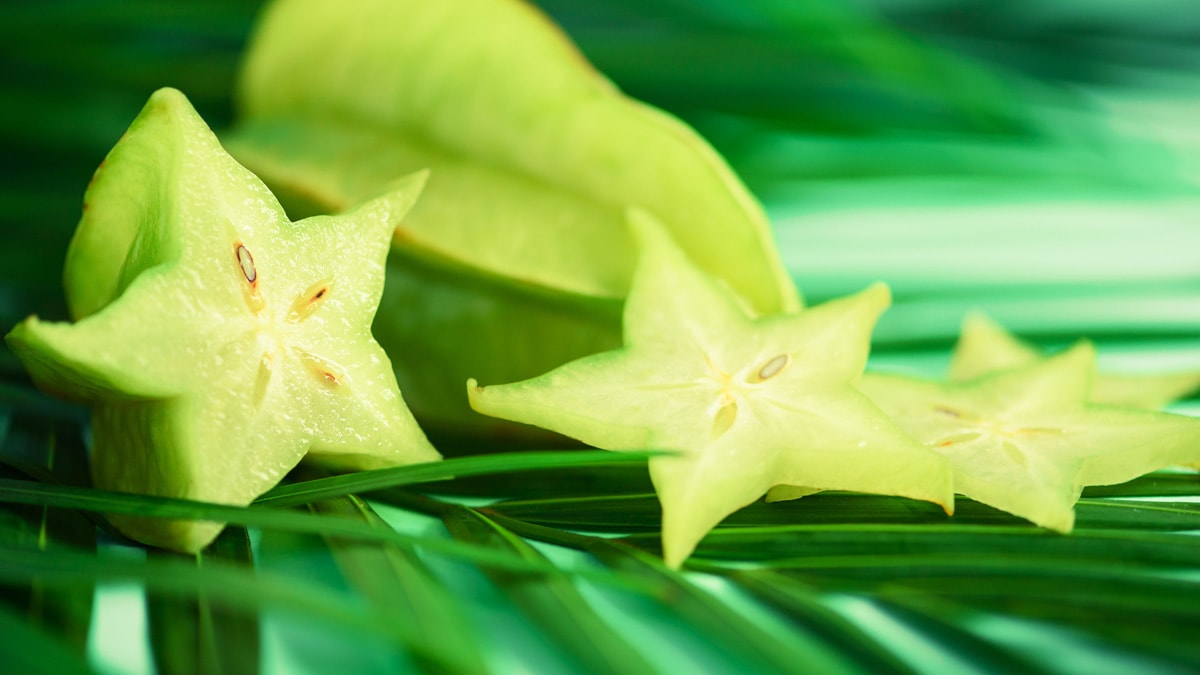 This tropical fruit has been grown for centuries and gets its name from its unique star shape.
Also included in my list of yellow fruits, it ranges in color from green to yellow. Green star fruit is unripe, although a few patches of green here and there are okay.
Flavor - A mix of sweet, sour & citrussy. Can be compared to grapes & oranges. A little bit tart & acidic.
Uses - Add it to salads to impress your guests or use it in refreshing drinks to help you cool down.
24. Sweet Green Orange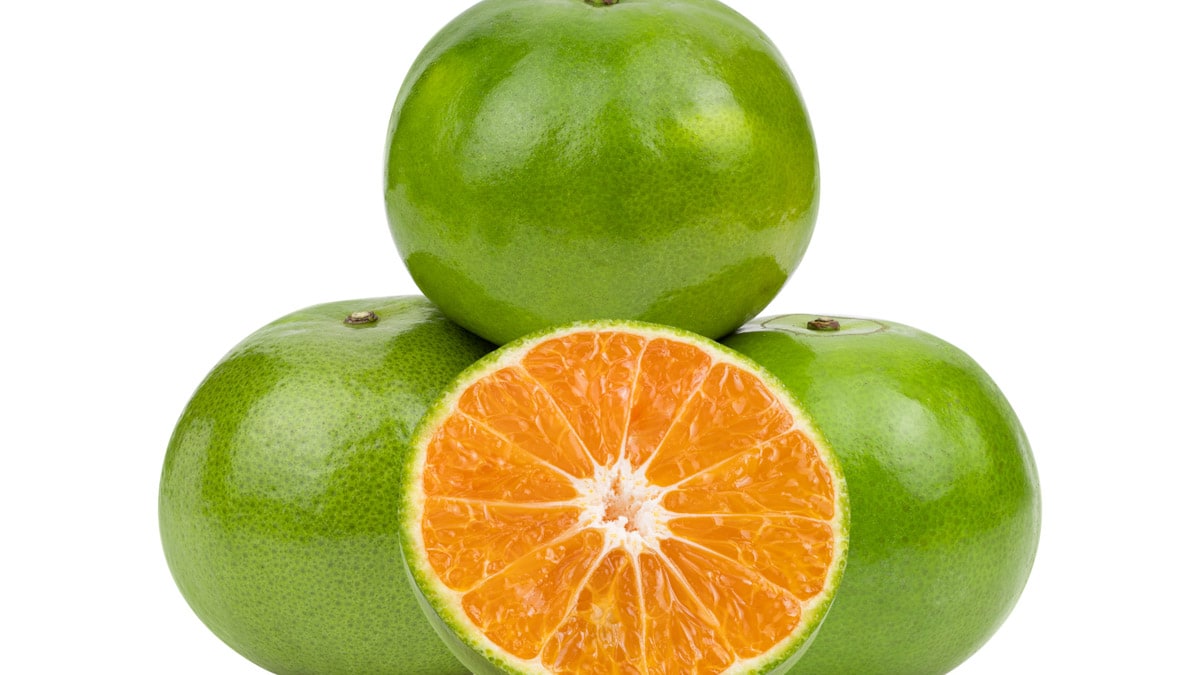 Green on the outside and orange on the inside, this fruit is a hybrid between pomelo & mandarin (source).
Flavor - Just like the name says, they're sweet, citrussy & a little bit acidic. Similar to pomelos, tangerines & oranges.
Uses - The zest can be used in sauces & bakes. Use it in any way you would use other oranges.
25. Ugli Fruit
Native to Jamaica, this unique citrus is closely related to the lemon family. It was discovered in the 1920s and grows on evergreen shrubs or trees.
Fun fact - if you're wondering, ugli fruit indeed gets its name from its 'ugly' appearance.
Flavor - A mix of bitter, tangy, sweet, and citrusy. Aromatic & close to orange and grapefruit.
Uses - Like other citrus fruits. Blend it into smoothies, toss them in salads or use them to top your breakfast granola.
Enjoyed this? Explore my food tips section for more must-know facts and fun food trivia!
Got a question or more examples of green fruits? I'd love to hear from you in the comment section below.