Fascinated by black fruits? Whether you're after a spooky Halloween dessert or antioxidant-packed smoothie this ultimate list of black fruits has got you covered!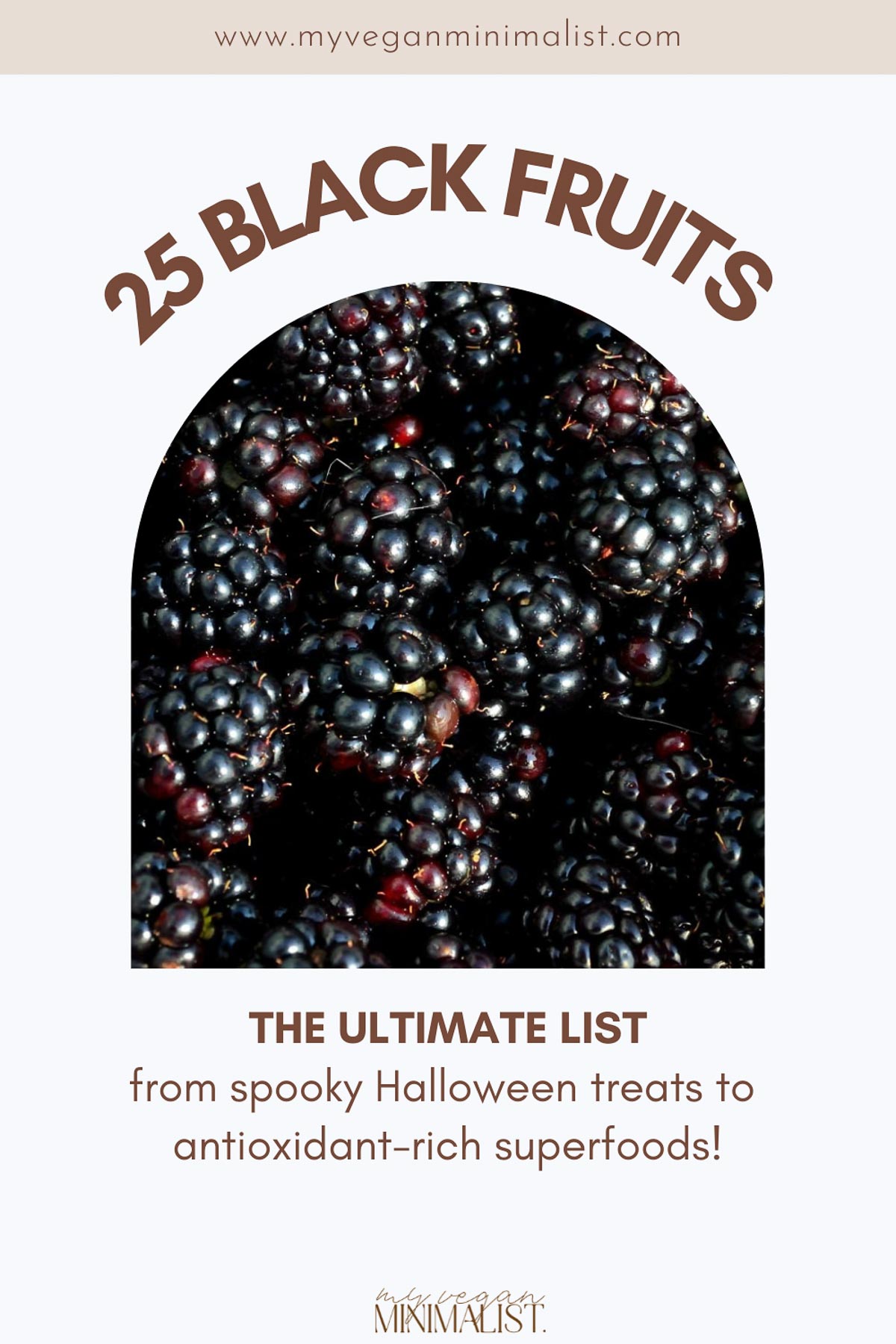 Jump to:
Remember - the term black fruits is commonly used very broadly to describe various dark-skinned fruits such as blackberries, black cherry, blackcurrant, etc. They're not all necessarily black in colour.
1. Black Apples
Black Diamond Apple is a unique breed of apple originating from Tibet. These apples have a striking dark purple skin and a bright white pulp.
They are unavailable in most parts of the world which means you are very unlikely to find them in your local supermarket.
Black apple trees have a relatively short growing season and can take as long as 8 years to fully mature. This makes black apples an expensive fruit - just one piece can cost as much as 20 USD (imagine the price of making an apple crumble out of them!).
2. Black Aubergine (Eggplant)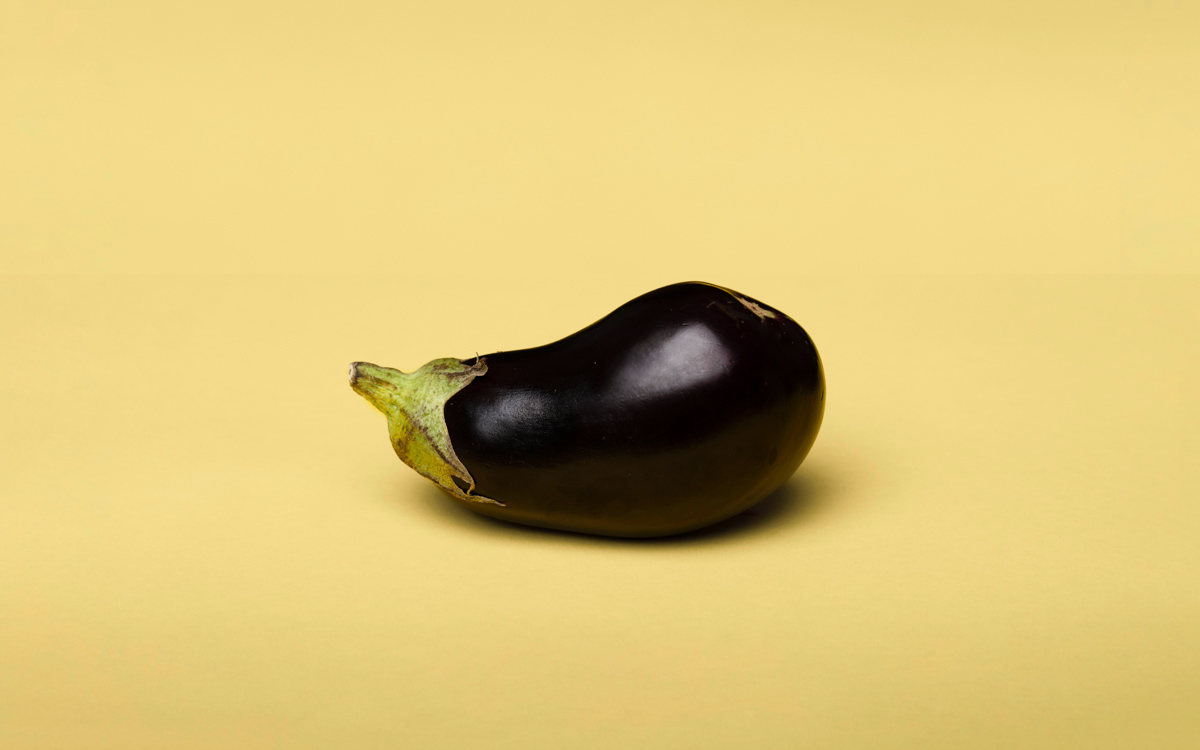 Known for their impressive yields, Black Beauty Eggplants (or aubergines in the UK) are easy to grow and thrive in warm weather.
These glossy, near-black colour fruits are large and have white flesh. They're perfect for both frying and stuffing, thanks to their sturdy skin and firm flesh.
When perfectly ripe, they shouldn't taste bitter. This makes them easy to use in various dishes from stir-fries to risottos, pizzas, pasta sauces & dips.
3. Black Avocados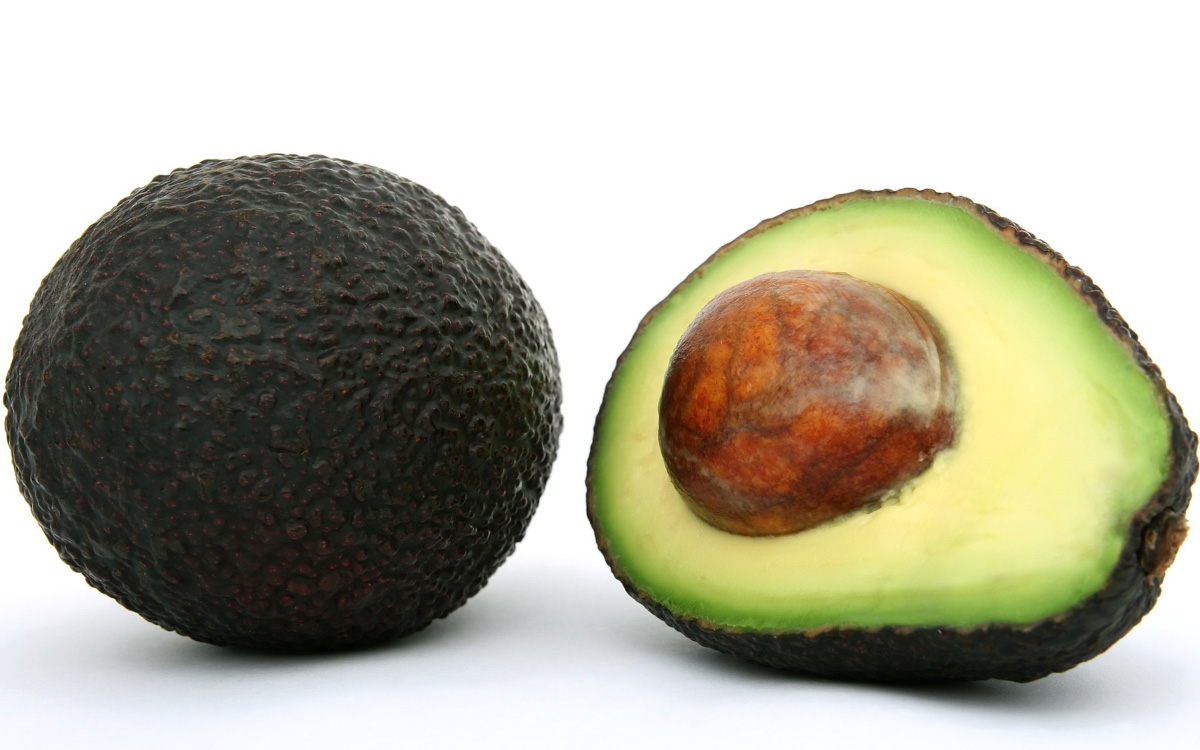 Lover of guacamole? You'll need to try black avocados!
No list of black foods would be complete without them. Popular in Florida, black avocados are typically sleek & smooth on the outside and have a bright green/yellow flesh.
They're smaller than the standard Hass avocados (source) and sometimes known as Mexicola avocados.
4. Black Cherries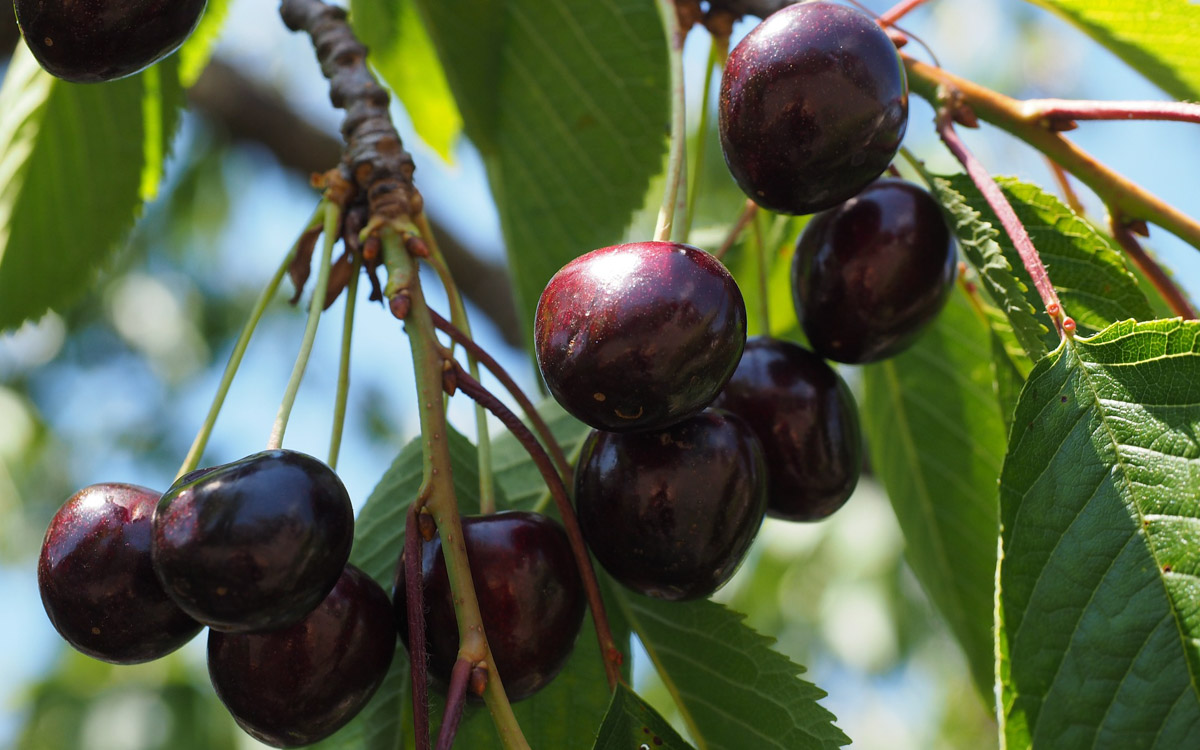 Did you know that black cherries belong to the rose family?
These dark fruits can be used to make jams, liqueurs, and all sorts of yummy desserts like pie.
Black cherries are native to North America and prefer full sun, although they can tolerate shade.
Impressive black cherry trees can survive up to 200 years in the wild.
5. Black Cherry Tomatoes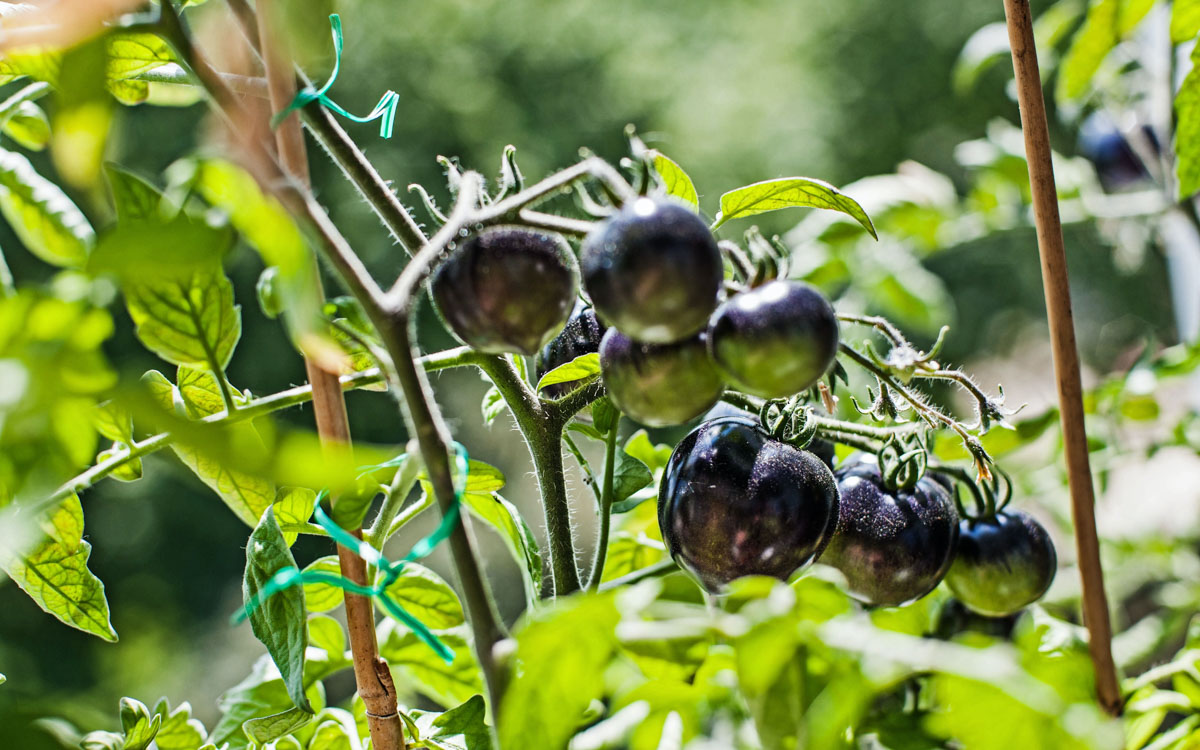 Our beloved cherry tomatoes are super versatile, but did you know they also grow in a black variety?
Much like standard tomatoes, they are incredibly easy to grow and packed full of flavour once ripe.
You can use them in every way you use red tomatoes - in salsas, salads, sauces & more. Remember to store them at room temperature to preserve all the flavour.
6. Black Dates
Black dates are packed full of good-for-you nutrients and super versatile.
They're an excellent source of vitamins, calcium, and phosphorus. What's more, some early studies show they might be beneficial for the brain & bones.
You can eat them as a snack, or use them in bakes or energy balls. Sports lovers swear by them as black dates are perfect for boosting energy and stamina.
7. Black Elderberries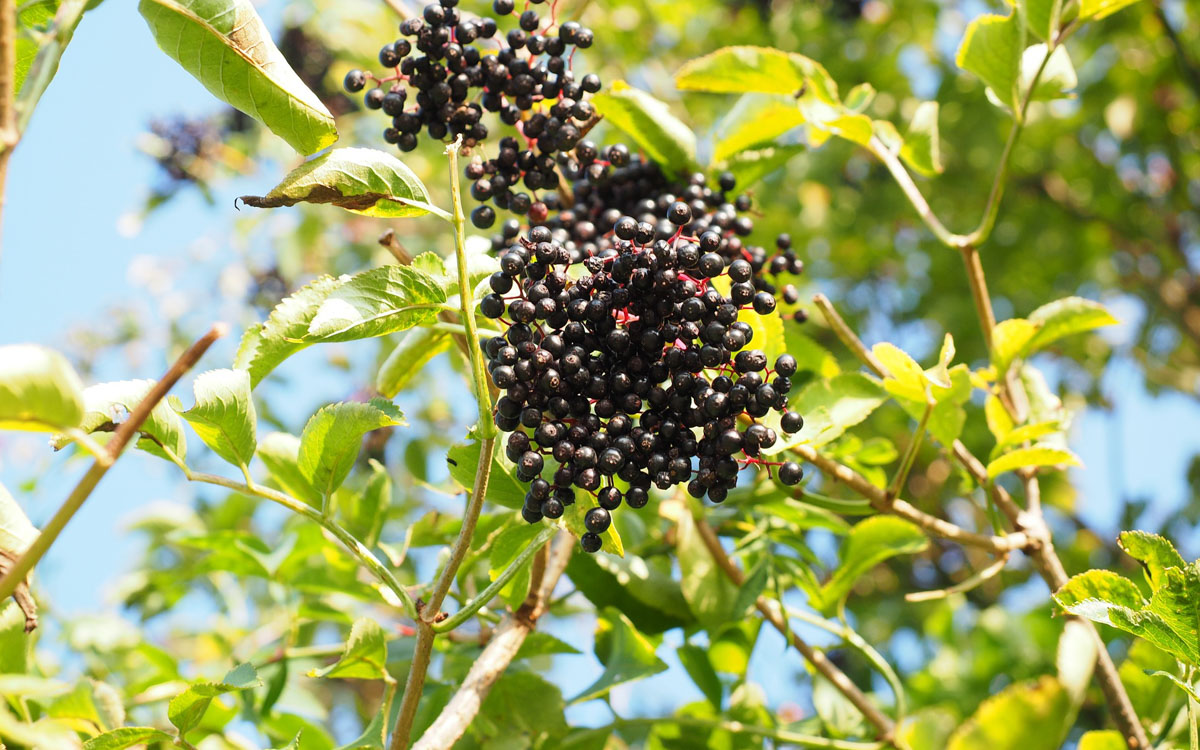 This shiny, dark purple fruit is native to Europe and has SO many different uses.
It's found in juices, gummies, teas, powders, smoothies, shakes, as well as cakes, traybakes, pies & more.
Commonly marketed as 'superfruit' due to their health benefits, black elderberries are used to help treat flu, colds & fatigue.
This glossy black fruit is chock-full of vitamins, dietary fiber, potassium & calcium.
8. Black Figs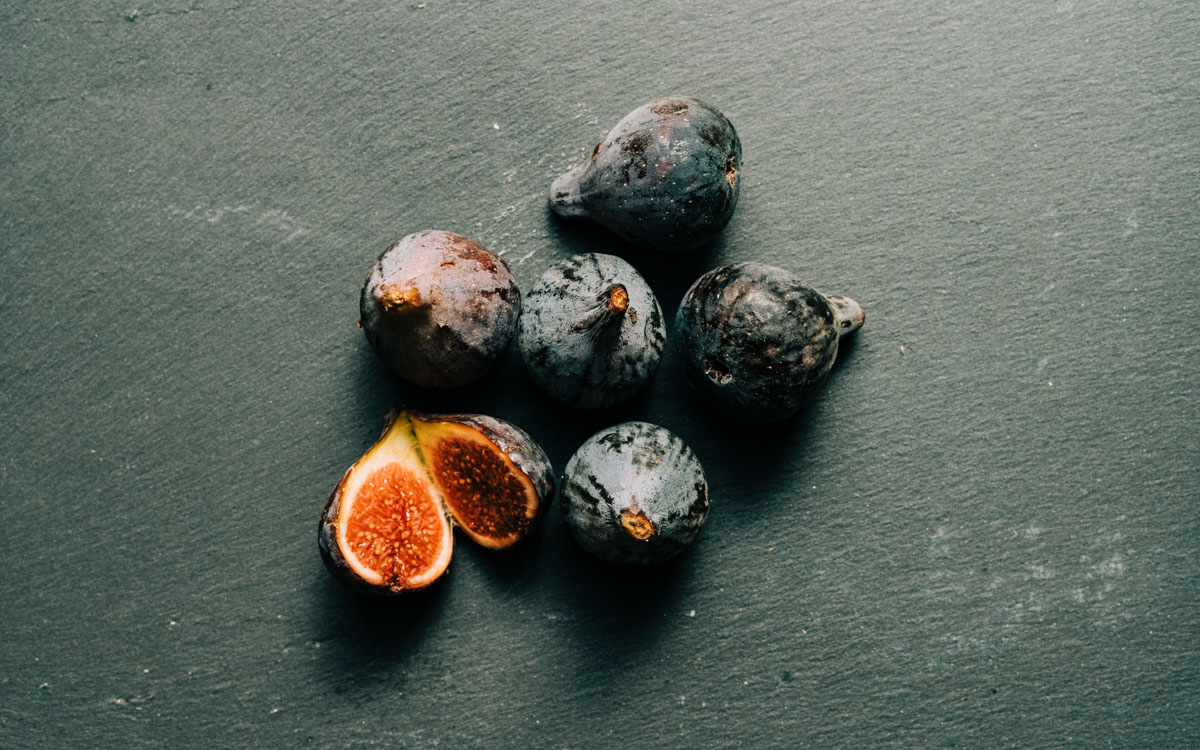 Known as the sweetest variety of figs, black figs are the most commonly dried fig.
In fact, they're so sweet they will often split open near the stem from the sweetness explosion (Source: Jewish Unpacked).
They're dark blue or purple on the outside and pastel pink on the inside. Not only are they delicious in desserts, they're also the perfect light, sweet summer snack.
9. Black Goji Berries
Just like Black Diamond Apples, these are grown in remote regions of Tibet.
They contain a high concentration of powerful antioxidants. Despite being hailed as a superfood, many of their health benefits remain anecdotal.
Remember that many of the supposed health benefits of superfoods are not necessarily based on extensive scientific research.
Regardless, black goji berries make a great addition to your morning smoothie bowl and can also be used in baking.
10. Black Gooseberries
These tiny dark fruits truly deserve their spot on the list of black fruits.
They're one of the darkest fruits out there, with nearly black skin and a beautiful juicy inside.
Popular among wild foragers and gardeners alike, black gooseberries are very easy to take care of and so versatile.
They can be used in baking, jams, smoothies, and also make excellent ornaments.
11. Black Grapes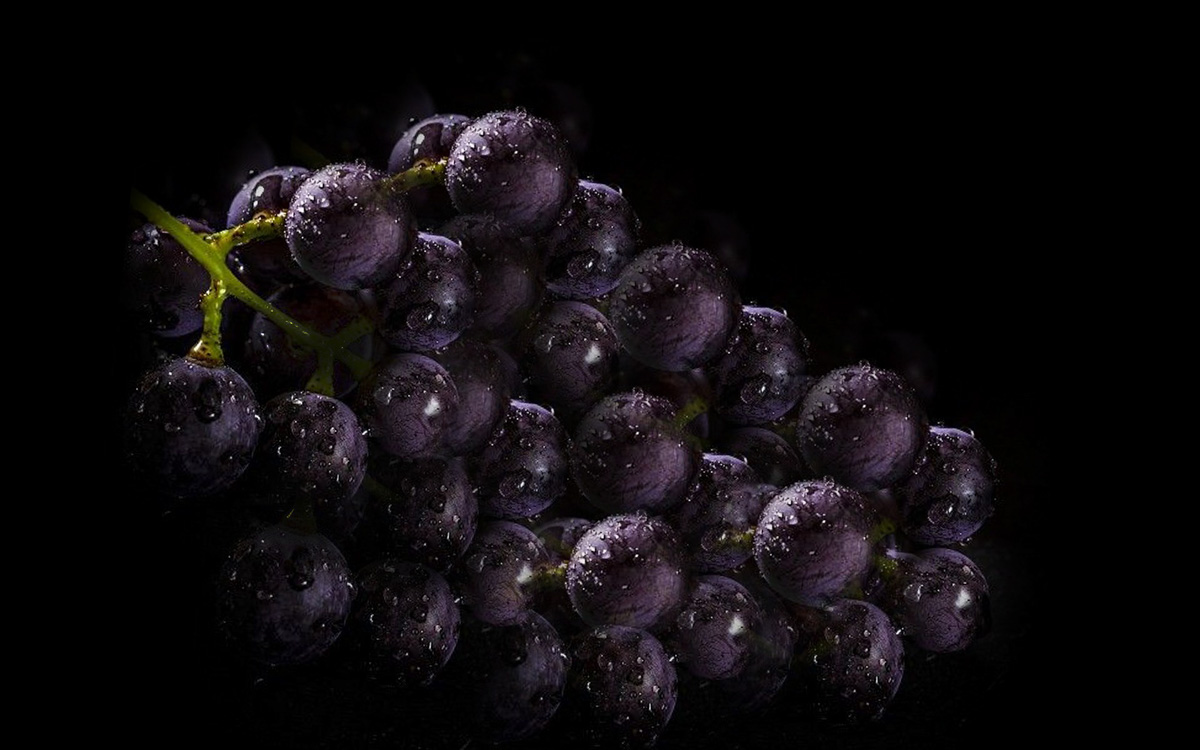 You've probably seen all kinds of grapes - white, green, red, blue & even black.
According to research, the darker coloured the fruit, the more health benefits you can reap from it!
Just like other grapes, they present countless opportunities to include them in your diet.
You can make grape juice, add them to salads, sprinkle them on your breakfast granola, or use them to infuse moisture into your bakes. Of course, they're also delicious as a standalone snack.
12. Black Guava
Back in summer 2020, images of black guava went viral on Twitter, with many users finding it impossible to believe that such a dark fruit exists in nature.
Despite the fact they're incredibly rare, they are, in fact, completely natural and native to Chile.
Like other varieties, black guava can be used in desserts, drinks, salads, breakfast bowls, and more.
13. Black Lemon
Wondering if they're real or not?
Black lemons do exist, but they might be different to what you are expecting. They're actually dried limes and are commonly used in Persian cooking.
Black lemons are dried & fermented until they take on a near-black colour.
This stunning black fruit has a sweet, fragrant, earthy & smoky flavour, and is often used to add acidity to a dish.
14. Black Olives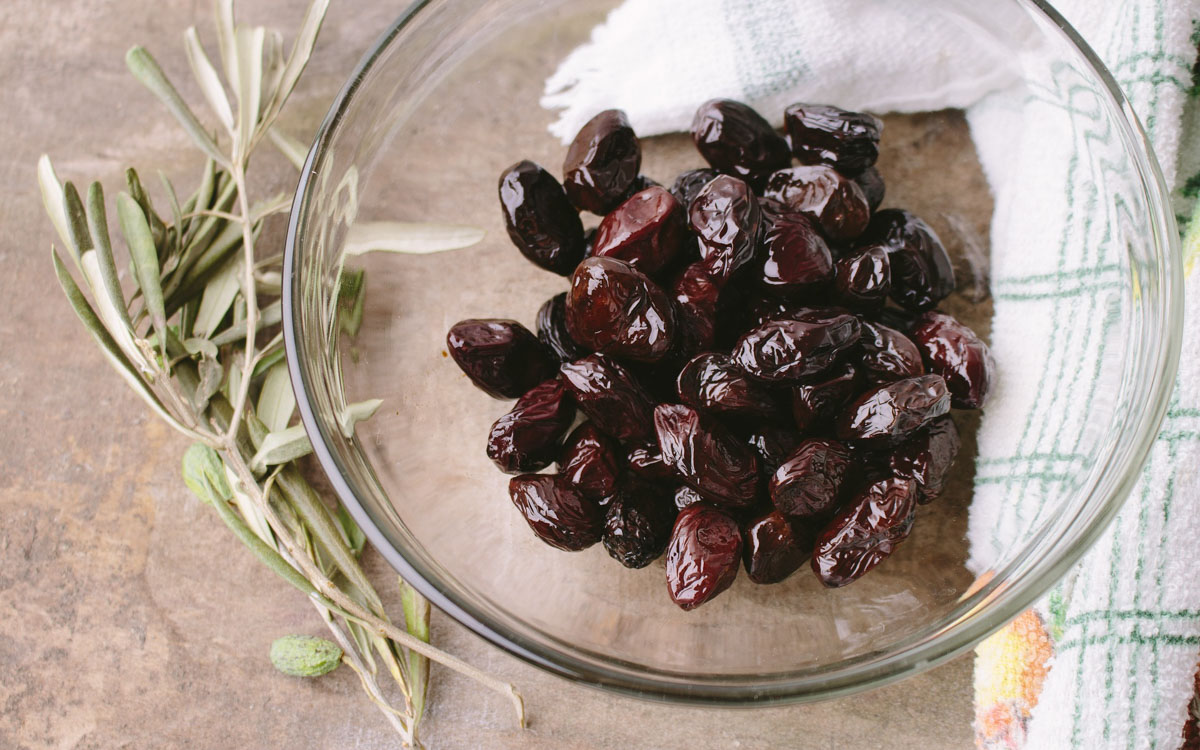 Do they really need an introduction?
Black olives are a staple in many cuisines across the world, making them one of the most popular black fruits out there.
While green olives are picked before ripening, black olives are picked ripe and then preserved in brine/water.
Whereas there's no huge nutritional difference between green and black olives, black olives are the milder version (perfect for those that are still on the fence about olives!)
15. Black Passionfruit
Native to Australia, black passionfruit needs a warm & sunny environment to truly thrive.
It has a slight citrusy but tart flavour and works perfectly in combination with cream, liqueurs, and coconut milk.
You can eat it raw as a standalone snack, or use it in desserts and salads.
16. Black Peppers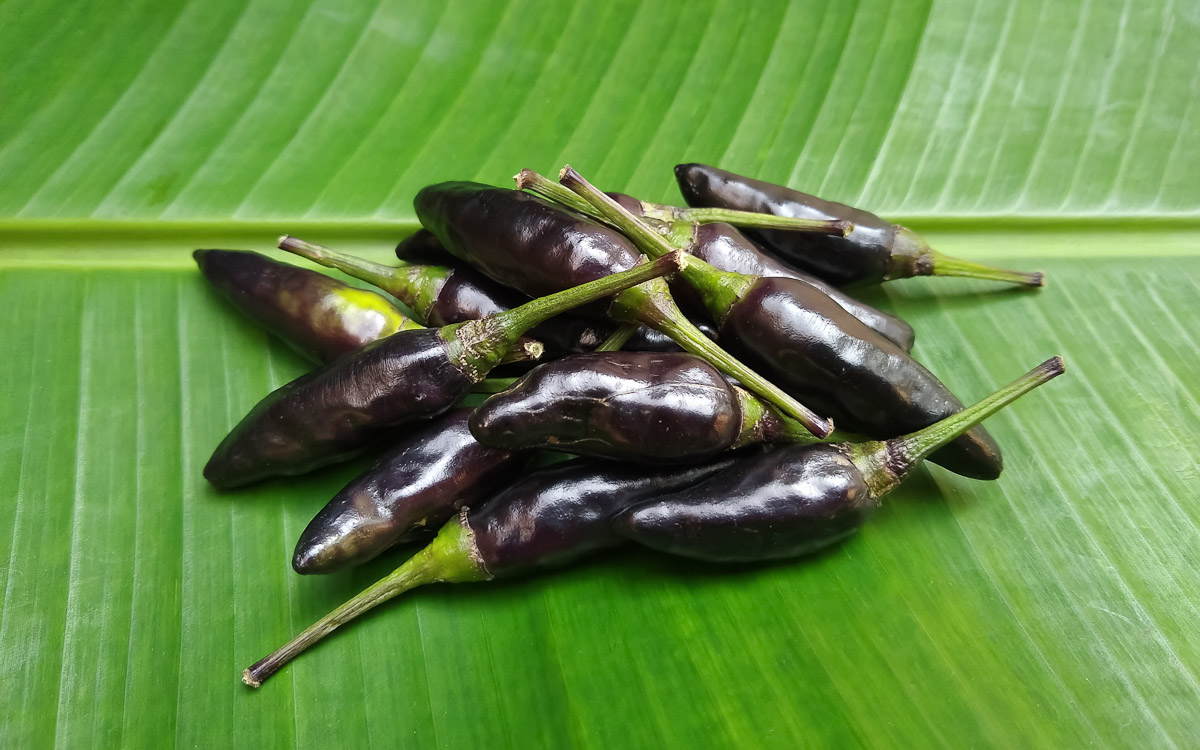 If you're a lover of mild chilies, this one's for you!
Black Hungarian Peppers are a type of culinary chili, about as spicy as jalapeños.
They become gradually darker as they grow, and can be used in any way you would use other chilies.
17. Black Plums
Black plums are a type of black fruit with smooth blue-black skin and yellow, red, or orange-toned flesh.
They're often dried (to make prunes) and used as a snack.
There are many varieties of black plums, including Black Ruby, Friar, Black Splendor, El Dorado, Black Beauty & more.
18. Black Raspberries
Very similar to blackberries, black raspberries are a sweet, soft fruit with many different uses.
They're delicious in oatmeal, yogurts, smoothie bowls, perfect in cakes & other bakes, as well as easy to make into jams.
They're packed with antioxidants and vitamin C, often known as the 'king of berries' thanks to their health benefits.
19. Black Sapote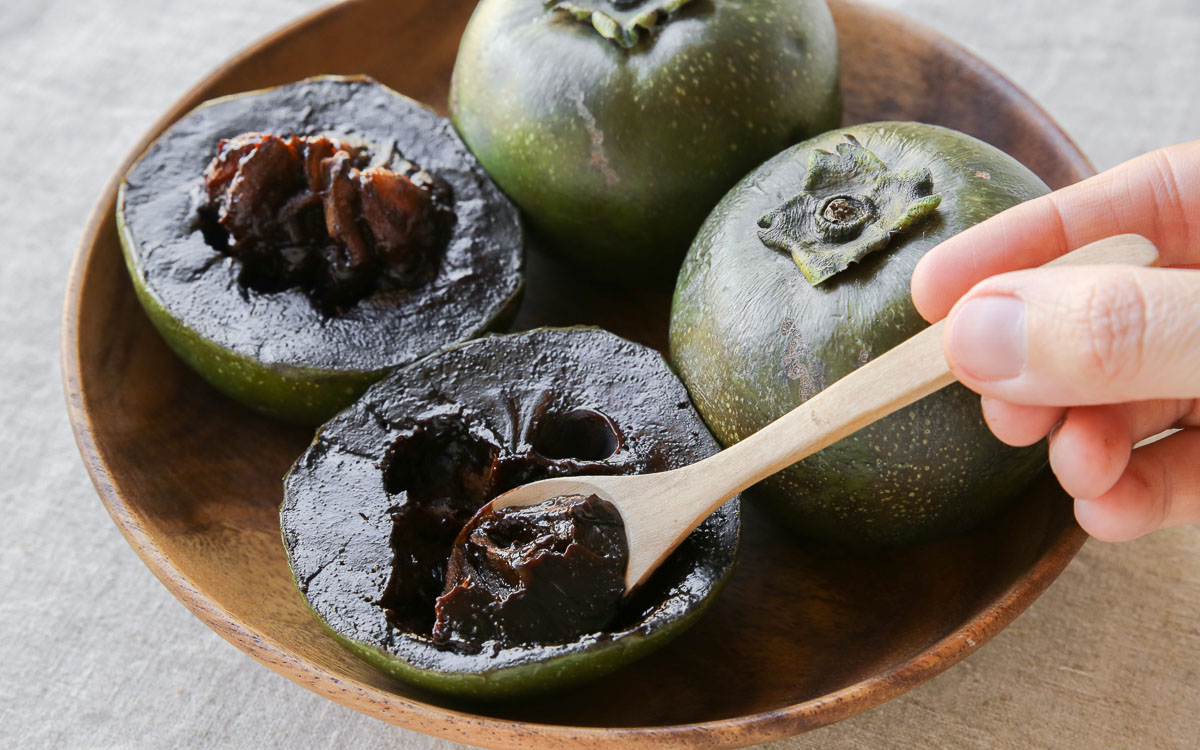 Black sapote is a type of persimmon, with honey, caramel & date tones.
It's creamy and soft, made even more delicious by squeezing some citrus over it.
I wouldn't blame you for thinking this rare black fruit is difficult to include in dishes, but it's actually so versatile!
You can use it in bread (like banana bread!), desserts, brownies, chia pudding, shakes, smoothies & more.
20. Black Tamarind
This indigenous fruit originated from West Africa and has a mild sweet and sour flavour.
Plus, it's packed with nutrients.
In cooking, tamarind's pulp, leaves, and seeds can all be used to add flavor.
It's most often used in chutneys, sauces, drinks & desserts. It's used worldwide and has been used as an ingredient in traditional medicine.
21. Black Watermelon
Black Diamond Watermelon has gorgeous pink flesh & dark green rind.
It's popular among commercial and home growers and has a very high water content (about 92 percent).
Because of this it's incredibly mild in flavour and can make a refreshing drink.
22. Black Worcester Pear
Despite what the name suggests, Black Worcester Pears are actually medium mahogany in colour (not black) and have bright flesh.
They may date back to Roman times and should be cooked for up to 2 hours before they soften.
Black Pear trees are easily cultivated and require little attention.
23. Blackberries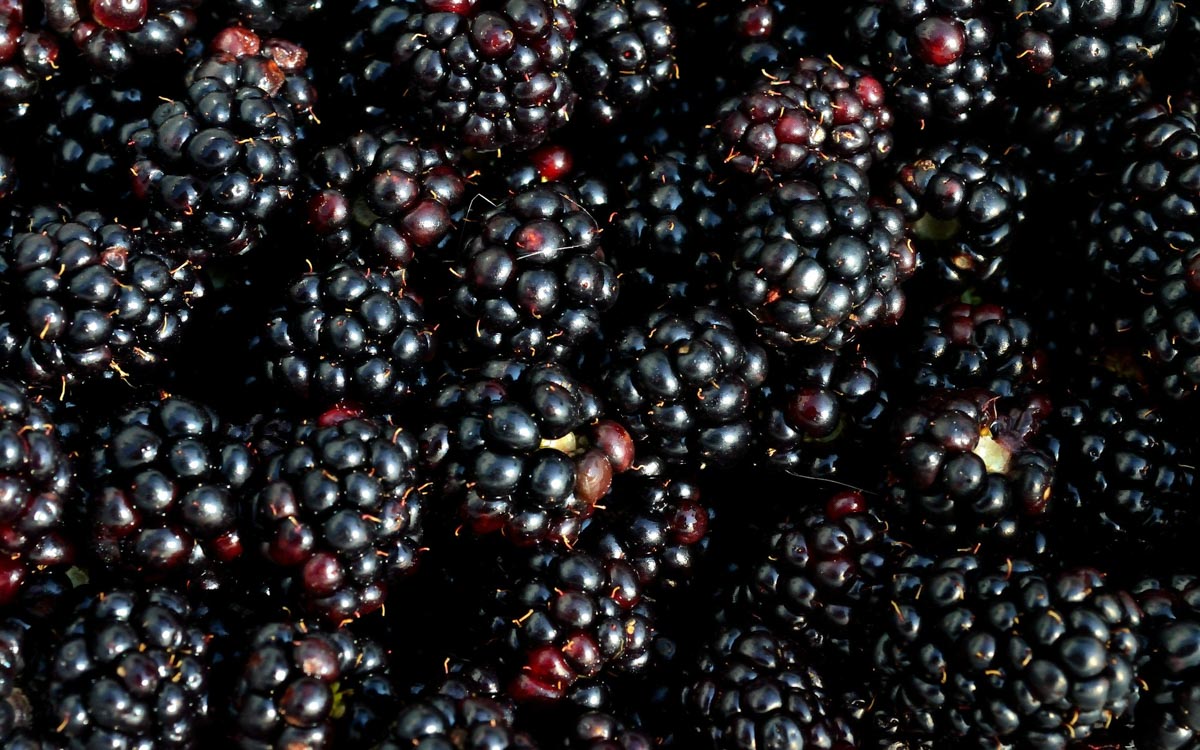 Blackberries are a true antioxidant powerhouse.
They truly need no introduction, but here are some interesting facts about these stunning black fruits.
They produce wonderful tiny white flowers and are sometimes used to make wine.
Their leaves are eaten by certain caterpillars and are the topic of many folklore stories.
24. Blackboy Peach
Perhaps not the most attractive peach out there, Blackboy Peach (sometimes called blood peach) has a wonderfully rich flavour.
It has a characteristic dark red/purple skin and pairs well with blue cheese. It works well in salads, baked tarts, and ice cream.
25. Blackcurrants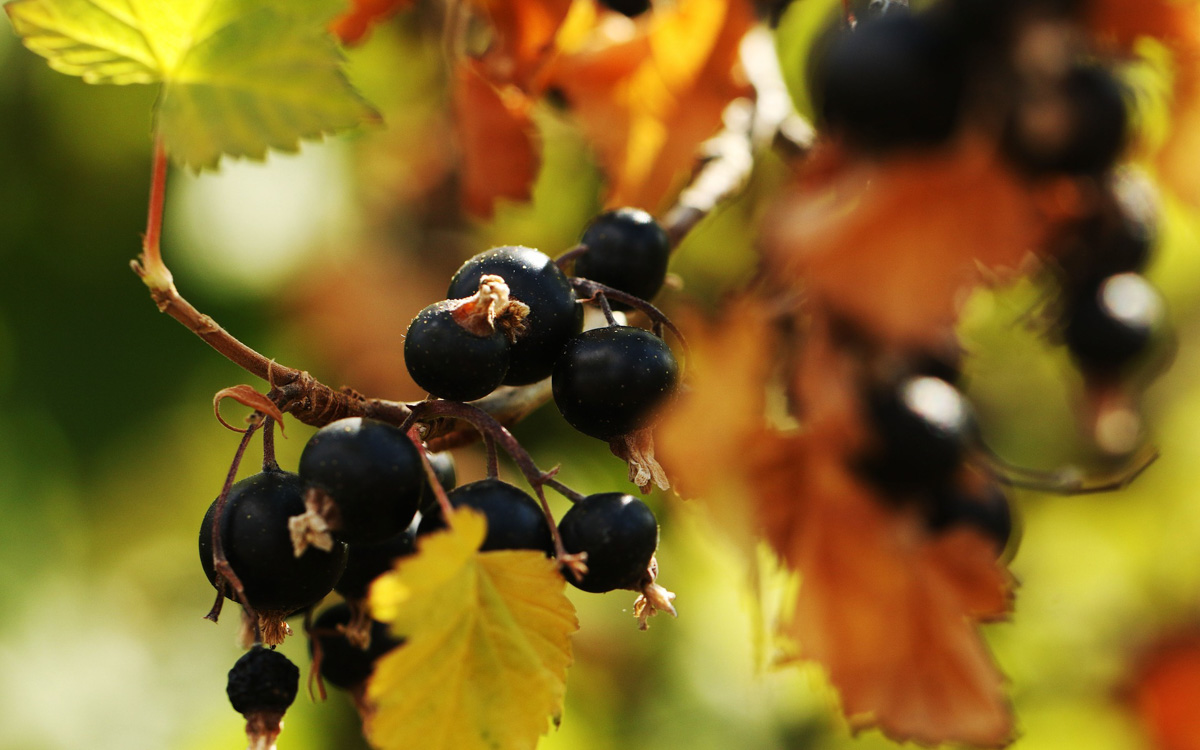 This hardy fruit is rich in vitamin C and can be eaten raw or cooked.
Often used to make drinks, jams, chutneys & syrups, this black fruit is found across the world from Scotland to Latvia and New Zealand.
In addition to that, it also has non-culinary uses and is used to make dyes & cosmetic items.
Blackcurrant flavour is often described as strong & tart. 
Enjoyed this list? Check out my list of gorgeous PINK fruits! Or explore my full food tips section for more fun facts & cooking tips.