Dive into this guide to 20 best healthy greens for smoothies. Supercharge your vegetable smoothies with these tried & tested additions ready to elevate the flavour and boost the nutritional value of every smoothie!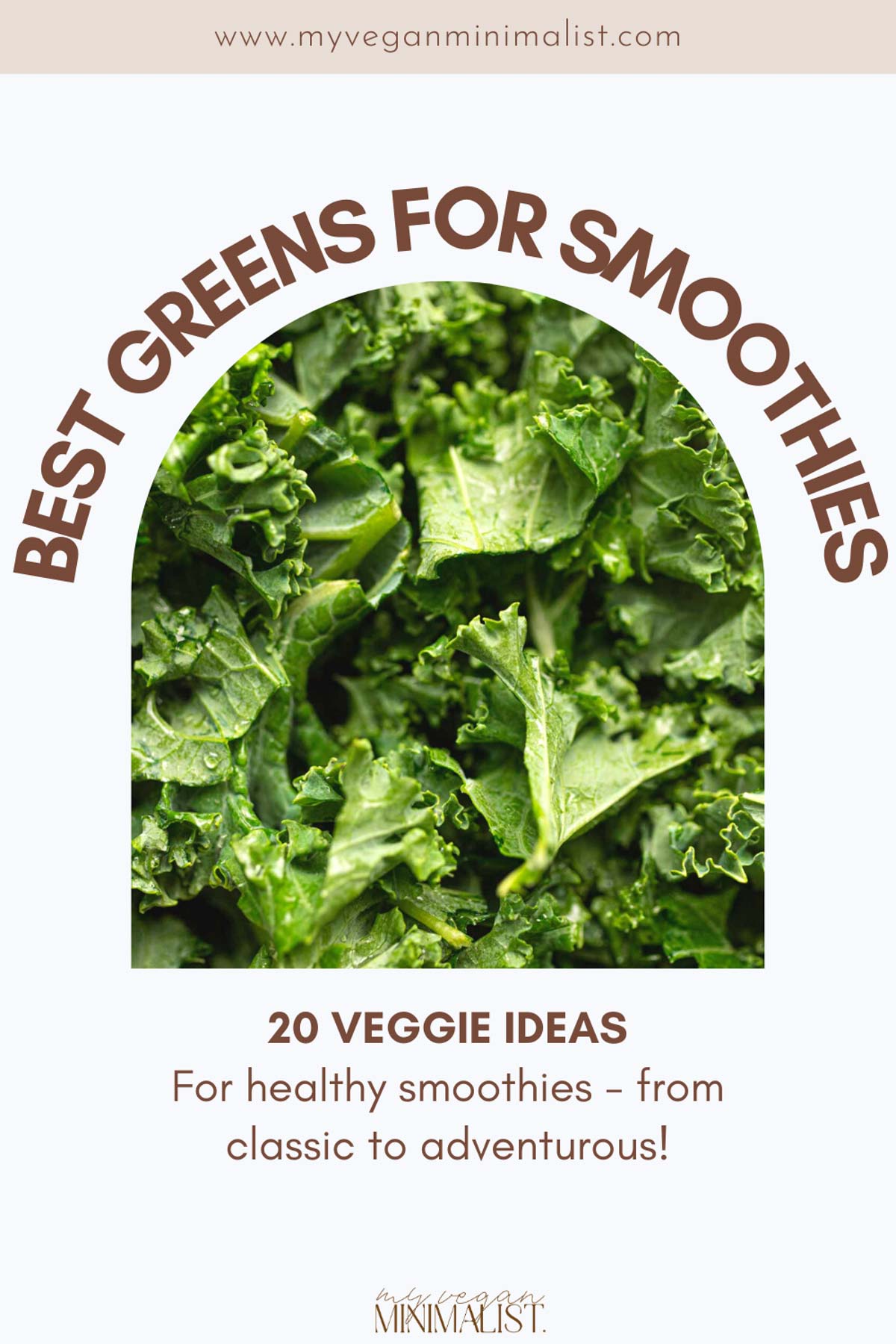 We'll be diving deep into the world of smoothies, bringing you green veggies that add vibrant color and a whole load of health benefits!
Jump to:
Why Add Greens to Smoothies?
Before we jump into our best greens for smoothies, let's talk about the "why." 
Nutrient Powerhouse: Many greens are packed to the brim with vitamins, minerals, and antioxidants.
Boosted Fiber: Adding greens can increase your smoothie's fiber content, aiding digestion and promoting fullness.
Muted Flavor: Despite their vibrant color, many greens have subtle flavors that won't interfere with the overall flavor.
Hydration Helper: Greens like cucumber and zucchini have high water content, boosting hydration levels.
Grab your 5-a-day: If you struggle to meet your recommended daily intake, sneaking greens into smoothies is a low-effort solution.
Skin Goals: You've probably seen greens used in skincare - they're loaded with antioxidants & help with inflammation.
Maximum Benefit: Many vegetables are most beneficial when consumed raw, for example, in smoothies.
Gut Health: The fiber in greens promotes a healthy gut microbiome by fueling the growth of healthy gut bacteria.
Disease Defense: Antioxidants in greens reduce the risk of chronic diseases.
Immune Boost: Greens like spinach and kale provide vitamins that fortify the immune system, keeping you well.
Simply put, greens are like a health boost wrapped in chlorophyll. They're a treasure trove of all things good - from vitamins and minerals to antioxidants that your body loves.
Adding them to your smoothies isn't just another TikTok trend—it's been done for decades and is a smart way to get in more of your 5-a-day.
Here are some of my tried & tested best greens for smoothies. You'll have plenty to choose from!
Spinach
It probably won't come as a surprise that spinach can be added to smoothies of all sorts.
It's one of the most popular & best greens for smoothies and juices. Packed with iron, folate, vitamins A and C, it's a true plant-based powerhouse like all other leafy greens. 
You can use both frozen and fresh spinach in smoothies. I like baby spinach the most because it adds all the nutrition while still being super mild in taste.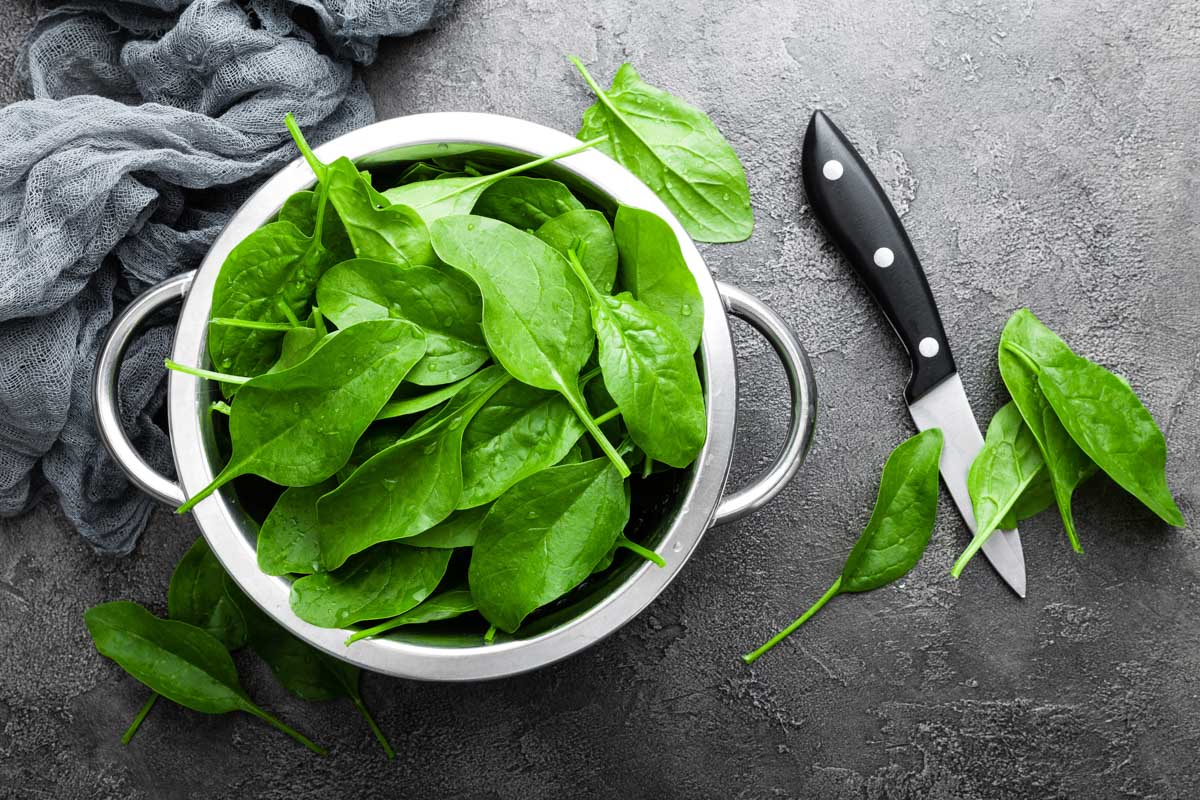 Kale
Another nutritional powerhouse, kale is loaded with vitamin K, fiber & antioxidants.
I like to use it sparingly because it has a slightly earthy taste. If you don't mind a touch of bitterness, you can add a whole lot of kale to just about any fruit smoothie.
You can minimize some bitterness by massaging the kale leaves with a dash of lemon juice before adding them to the blender. Alternatively, you can blanch kale in boiled water for about 30 seconds. This will soften the texture and reduce the bitterness.
Always remove the tough, woody stems before adding kale to the blender. This will ensure a smoother texture.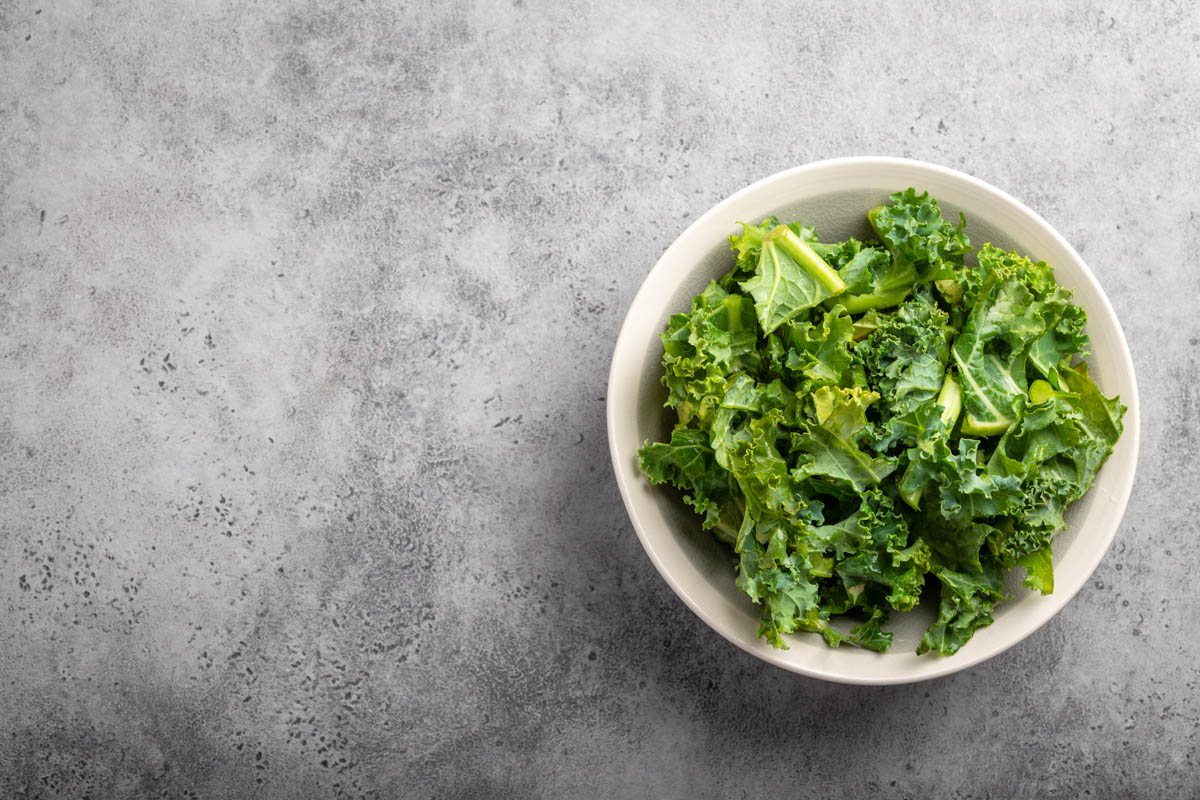 Swiss Chard
These gorgeous leafy green vegetables are SO underrated. Not only are they a rich source of vitamins A, C, and K, they also naturally pair well with citrus fruits such as oranges and lemons, often used in smoothies.
When making green smoothies, I also recommend pairing Swiss chard with ginger or mint for a refreshing flavor boost.
Swiss chard is milder in flavor than kale and less bitter, making it a true top choice in various smoothie recipes.
Last but not least, remember that Swiss chard comes in various hues, from red to yellow, orange, pink & green. Consider the color and the impact it will have on your desired aesthetics.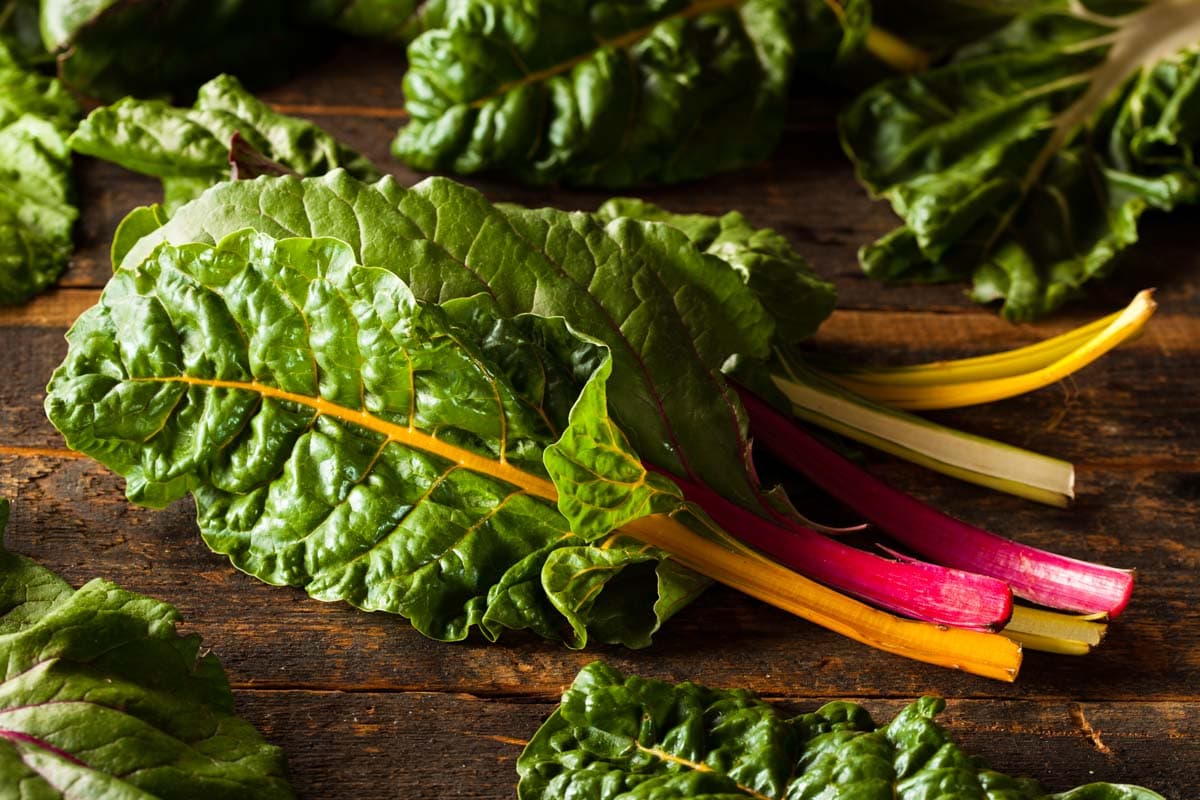 Broccoli
You might think I've taken things too far with this idea, but rest assured - broccoli is a tried & tested smoothie ingredient.
To make things easier, I recommend blanching it in hot water first. Simply add it to boiled water and let it sit there for about 1 to 3 minutes. This will help soften its texture and make the blending process easier.
Another great way to optimize for smooth texture is to use small broccoli florets. They'll be easier to blend and less likely to create a grainy texture.
If you're new to adding this cruciferous vegetable to smoothies, I recommend starting with a smaller amount. Increase it gradually to get accustomed to the taste.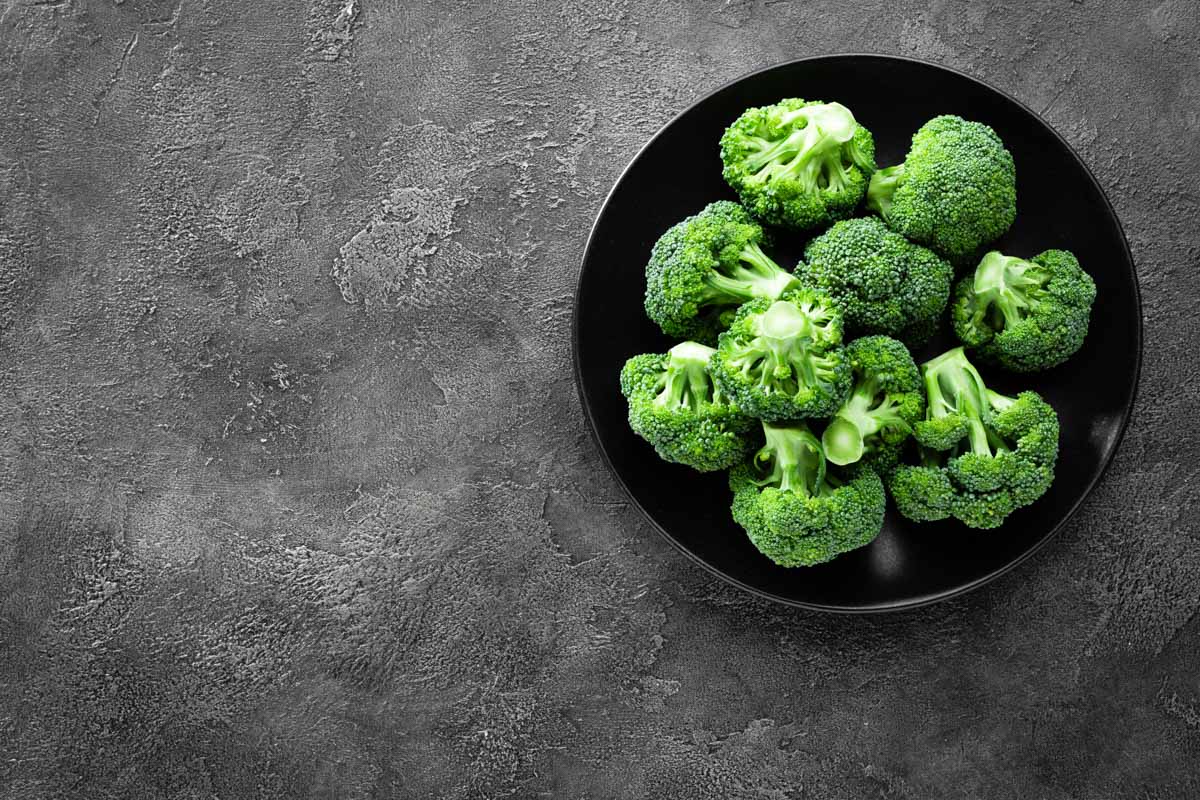 Zucchini (Courgette)
It's not just for savory dishes; zucchini is also the IDEAL addition to your smoothies. It has a high water content and incredibly mild flavor. This helps create a perfectly creamy texture without significantly altering the taste of your smoothie.
I like pairing it with orange juice, mint, lemon, cucumber, or spinach. Thanks to its neutral flavor, it's a highly versatile addition to vegetable smoothies.
Whether or not you want to use the zucchini skin is up to you! The skin adds extra nutritional value but might also create a grainy texture.
Zucchini's nutritional profile is just perfect for smoothies. It provides a genuine nutrient boost while being low in calories and carbohydrates.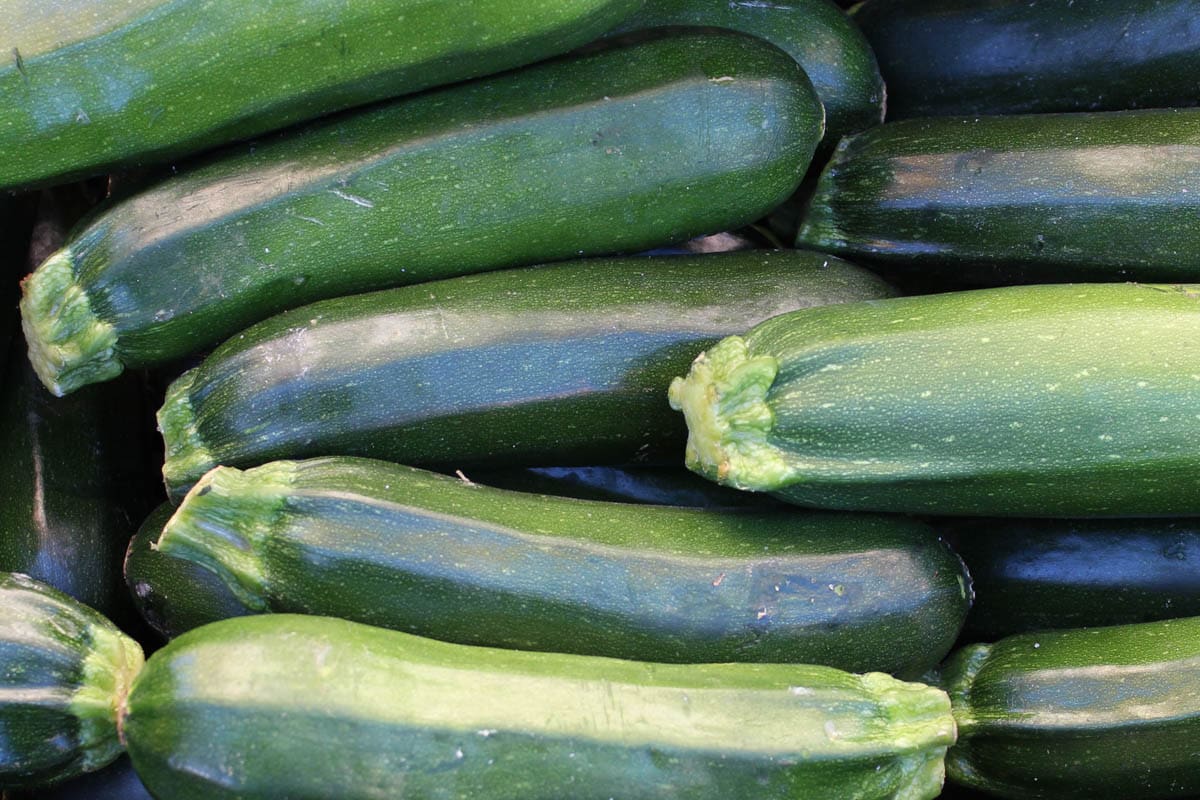 Cucumber
Cucumber is the ultimate hydration station. It's composed of 95% water, low in calories, and known for its refreshing flavor. It has a naturally cooling effect, making it great for combatting summer heat.
Unlike kale and broccoli, cucumber won't interfere with the flavor much, thanks to its mild taste. As another bonus, it's also effortless to blend, making it one of the best vegetables to use if you don't own a high-speed blender.
It's also great if you're looking for a lighter, more watery smoothie rather than something thick.
Flavor-wise, it pairs well with everything from mint, basil, and oregano to pistachio, thyme, and dill (Source: The Devil Wears Salad).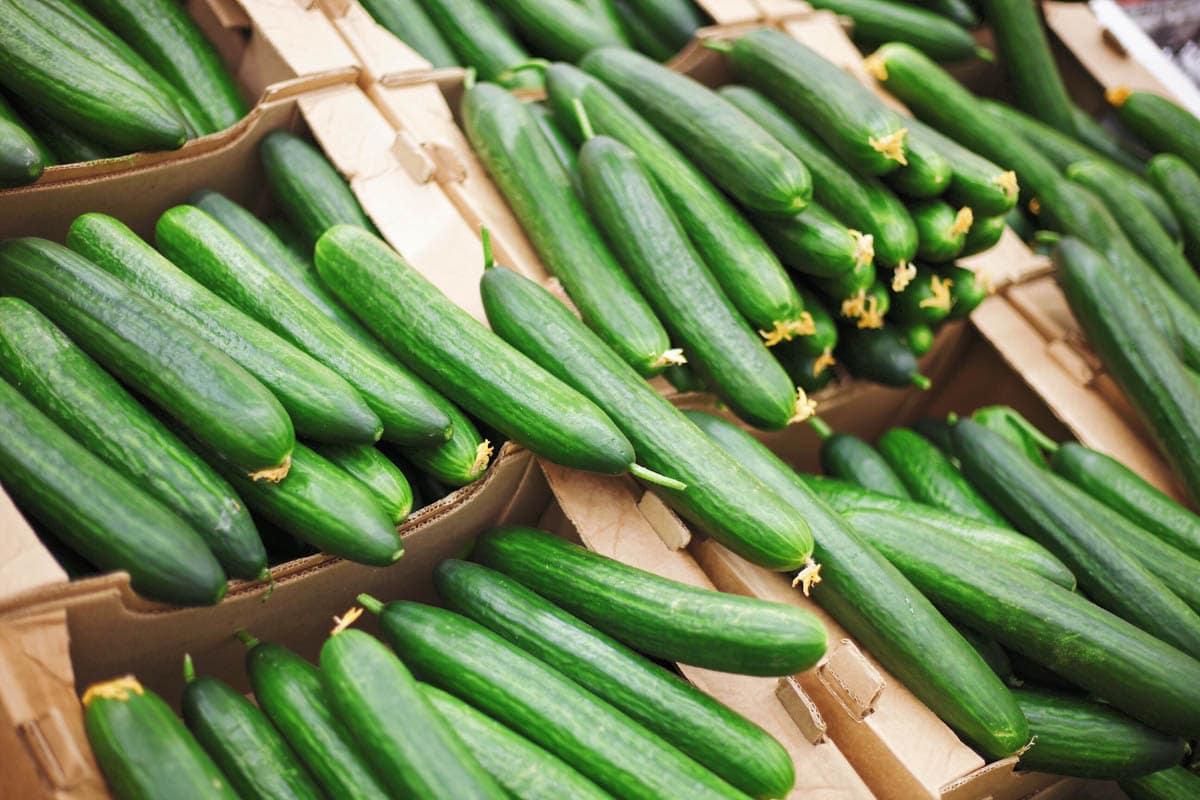 Celery
If you don't have cucumbers, celery is another humble but mighty addition to green smoothies. Similarly to cucumber, it has a high water content and provides a refreshing twist.
Its mild herbal flavor will pair well with green apples, pears, carrots & endives.
It's proven to have 'antifungal and anti-inflammatory properties' and helps to contribute to your daily vitamin & mineral intake.
Celery is a great choice if you want to add volume and nutrients without adding many calories.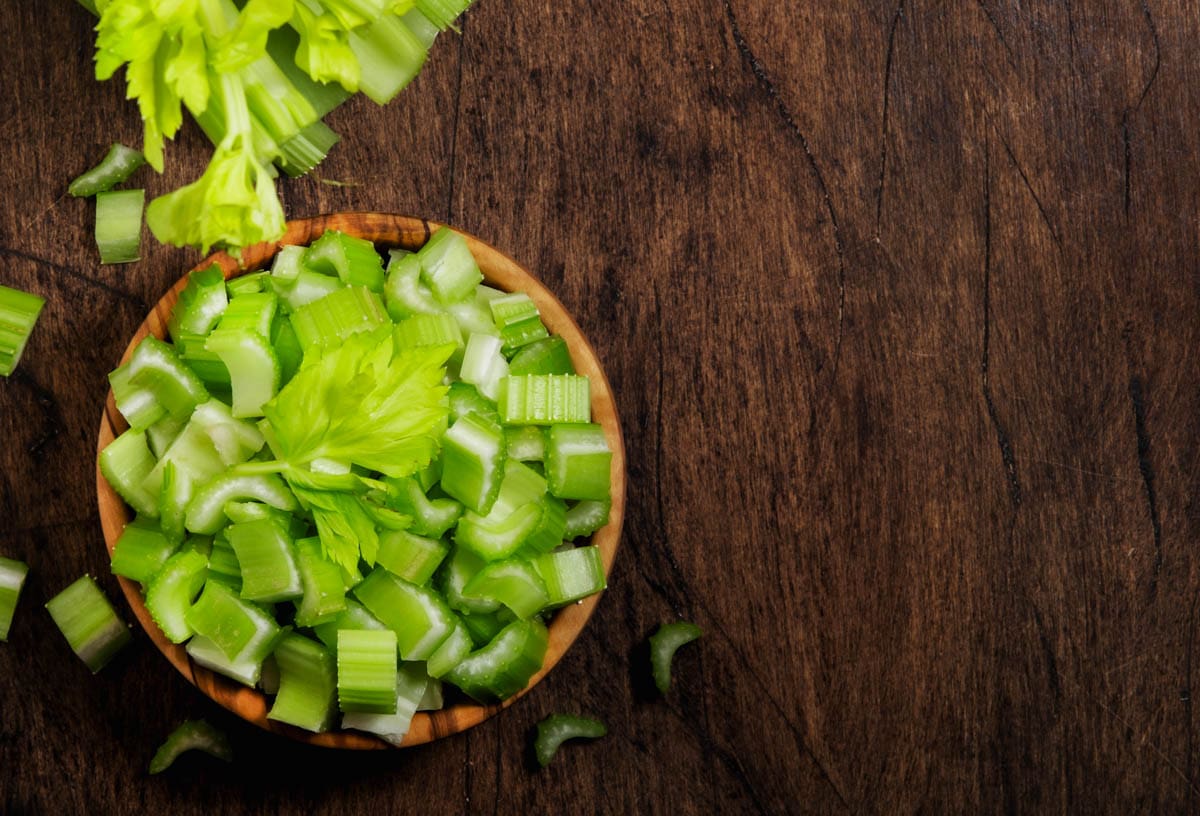 Green Bell Pepper
Crunchy, tangy & bursting with vitamin C. Green bell peppers can be added to smoothies, bringing out a beautiful green color.
They're loaded with good-for-you nutrients, helping to diversify the nutritional profile of your fruit or veggie smoothie. However, don't be overenthusiastic - start with a little and add more according to taste. Their taste can be overpowering and might turn away picky eaters.
They add natural sweetness and pair well with ginger, celery, and parsley.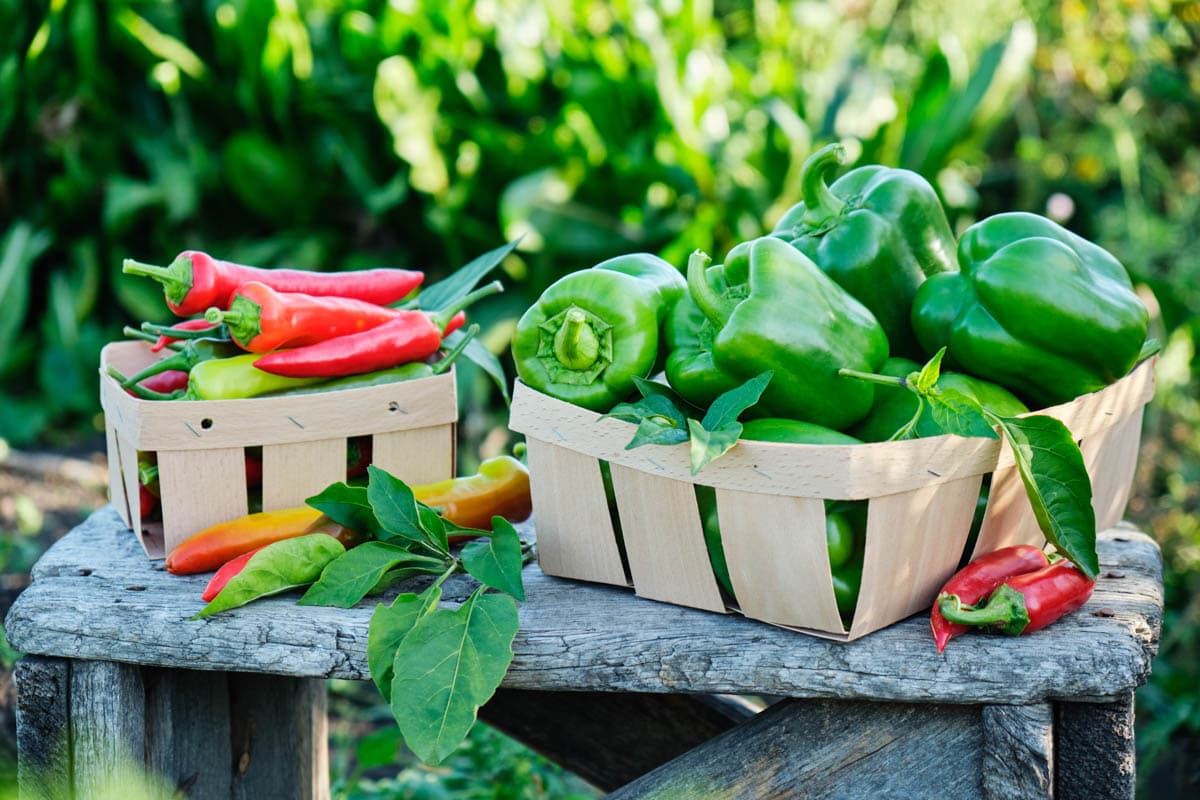 Beet Greens
I like to celebrate underrated fruits and veggies, and I think beet greens are certainly one of them. Don't let them wilt away at the back of your fridge - add a handful to your favorite smoothie.
These red-veined leaves grow on beets and sometimes feature in salad mixes.
Not only are they packed with Vitamin C, phosphorus, and zinc, their earthy flavor helps balance out overly acidic smoothies.
For best results, pair them with berries and citrus. They're low in calories and have a surprisingly mild taste - don't be afraid to add them!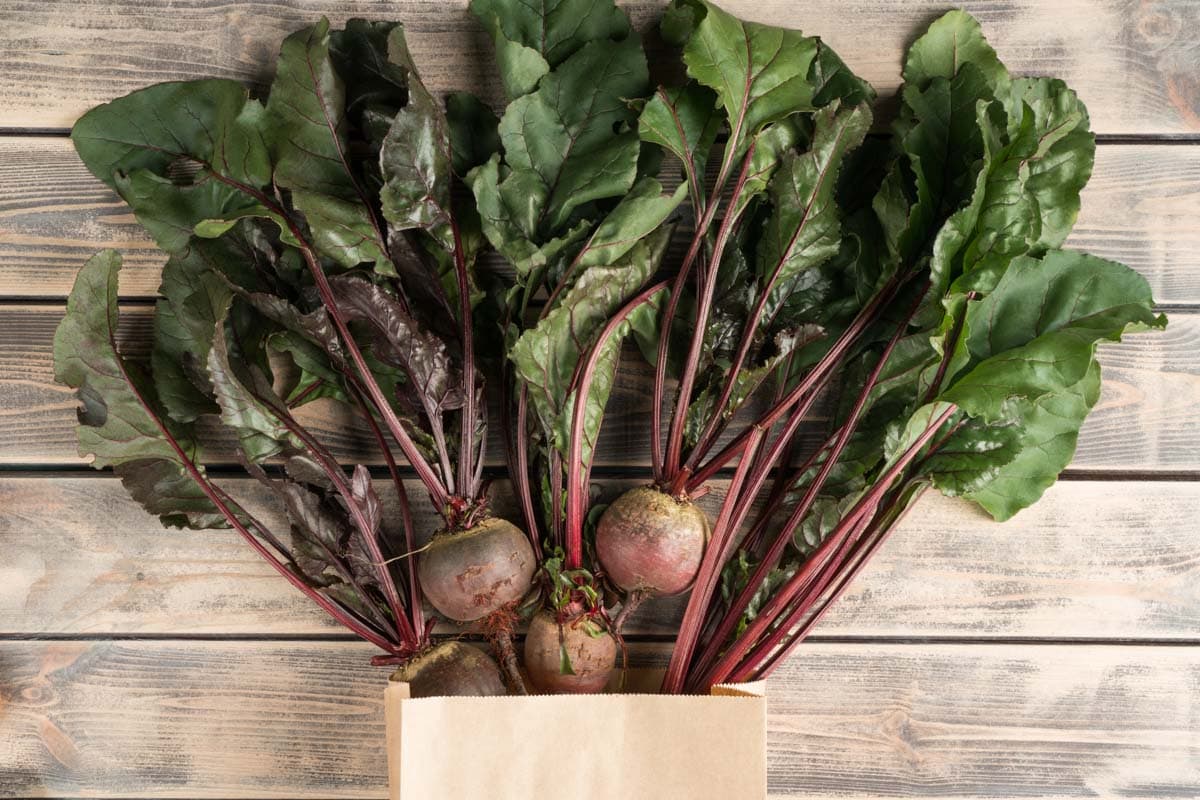 Avocado
Avocado is a unique, virtually irreplaceable addition to smoothies packed with healthy fats. It's one of the rare fruits so rich in heart-healthy monounsaturated fats (Source: Medical News Today).
Its unique nutritional profile provides a velvety texture to your smoothies and keeps you fuller for longer. This makes it a great option for vegan smoothies - it adds sustenance and creaminess without any dairy.
While avocado isn't everyone's cup of tea in terms of flavor, it's exceptionally versatile. It pairs well with both sweet and savory ingredients.
Some of my favorite avocado flavor pairings are sweet fruits like mango and pineapple, as well as spinach, lemon, and coconut yogurt.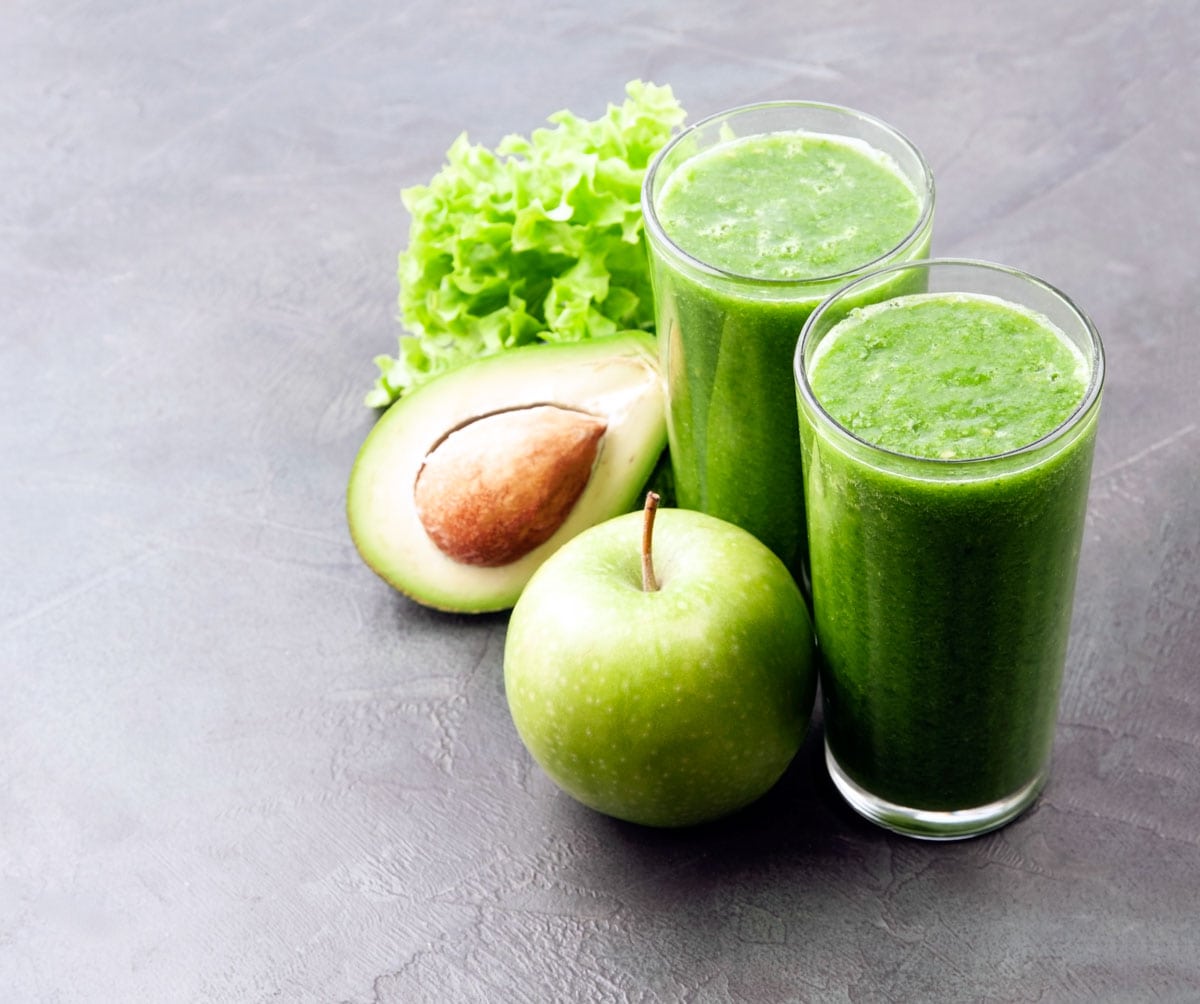 Mint
This one surely won't come as a surprise. A handful of mint leaves can transform your smoothie from basic to exceptional.
As with other herbs, don't go overboard - a little goes a long way. It's soothing refreshing & has an aromatic aroma that enhances almost any smoothie.
Moreover, mint is loaded with antioxidants to promote overall health and has a plethora of other health benefits (Source: WebMD).
You're seriously missing out if you haven't tried making a chocolate mint smoothie! Just blend almond milk, chocolate protein powder, and mint for a milkshake-like experience. It also pairs well with vanilla, coconut milk, and matcha.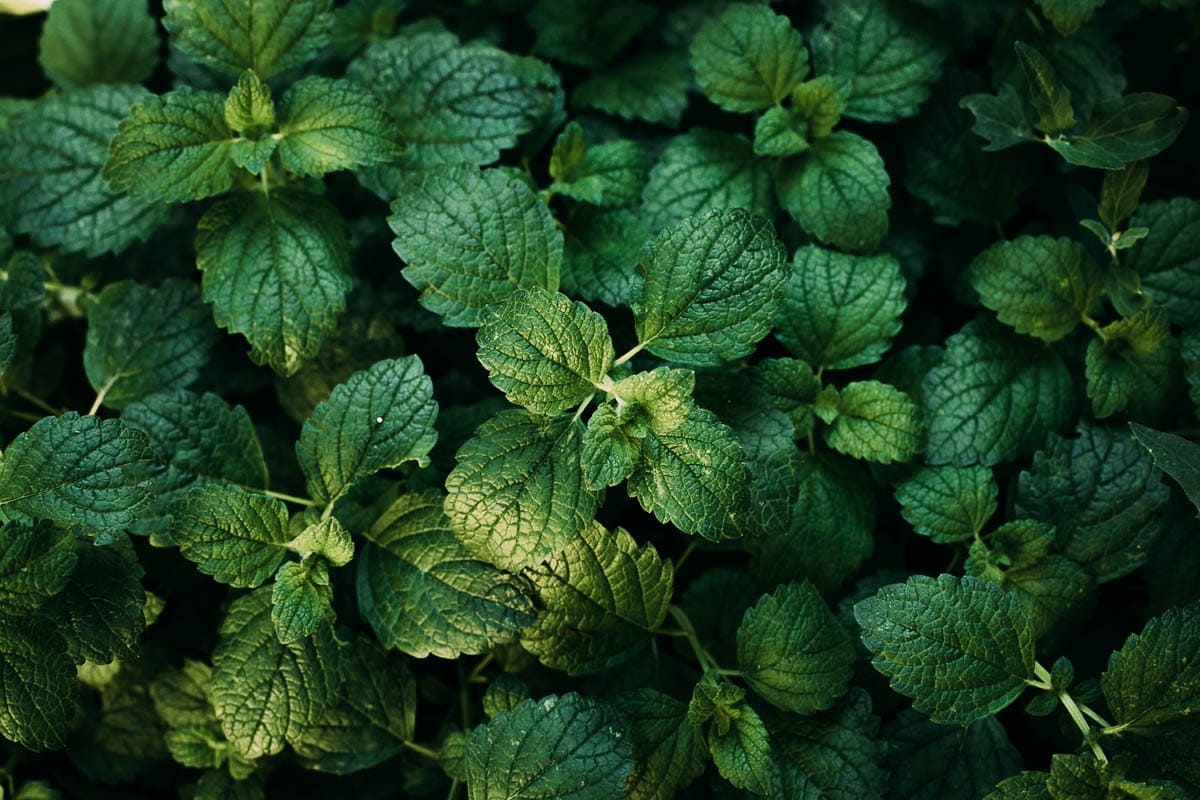 Basil
Basil is an herbal explosion, so you must remember to start with a small amount and adjust to your taste.
It pairs well with various ingredients from berries, peaches, citrus fruits, cucumber, pineapple, and spinach.
It has a very mild, sweet flavor, making it a great natural way to boost the sweetness. In addition to that, it offers digestive benefits and might help relieve upset stomach.
Thanks to its rich nutritional profile, basil is a great addition if you want a slightly more unique green smoothie.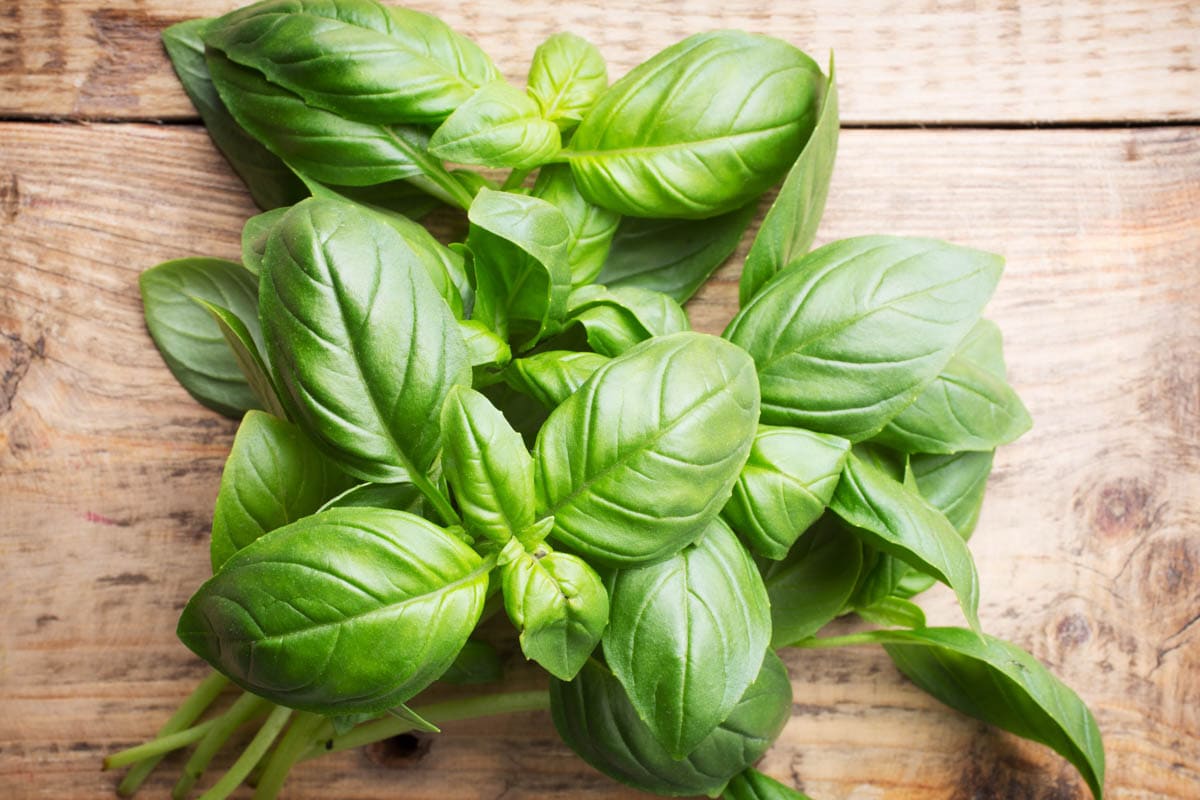 Romaine Lettuce
Yes, you can add romaine lettuce to smoothies! It's mild in flavor, blends easily, and provides a boost of vitamins and minerals.
If you've got bits of lettuce lying in the back of your fridge that you don't know how to use up, just chuck them in a smoothie. You probably won't be able to taste the difference, but you can add a bit of liquid sweetener to balance out any bitterness.
​This hydrating veggie is low in calories and, thanks to its subtle color, won't really affect the final look.
It's a win-win either way and an excellent choice if you're looking to incorporate more greens in your smoothie.
Parsley
Parsley is so much more than just a garnish. It can be whizzed into a gorgeous green pesto, added to homemade broth for a hearty soup, or used as a base for this rainbowy tabule salad. Not just that, it also finds a spot among the best greens for smoothies!
You might have a few parsley bunches left at the back of your fridge that desperately need to be used up. By adding them to smoothies, you've saved food waste and added a bucketload of nutrition to your drink.
Parsley is packed with antioxidants and is nutrient-rich, including vitamins K, C, A, folate, and iron.
Remember to remove any tough stems for a smoother texture.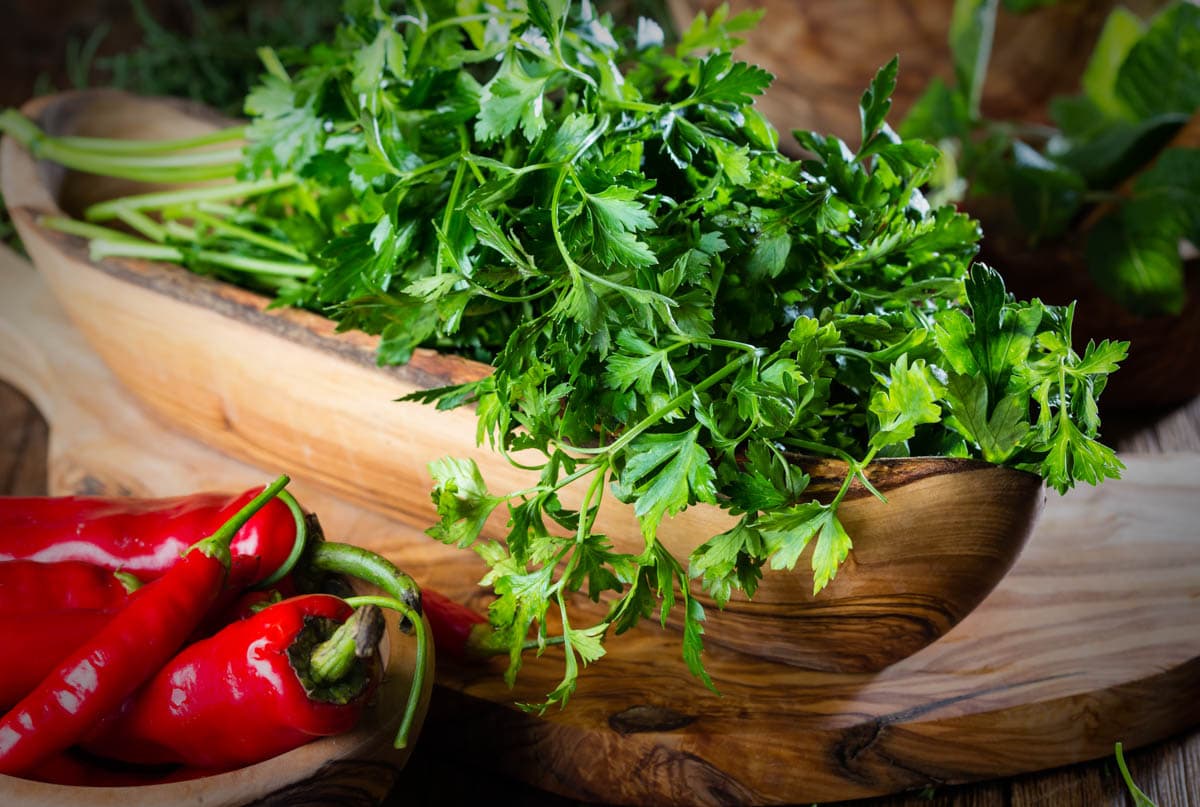 Coriander (Cilantro)
Love it or hate it, coriander (cilantro) is a real nutritional powerhouse.
It has a distinct flavor, which can be described as slightly citrusy, spicy, and herbal. This complex flavor combination means you can add just a small amount and already feel its flavor & aroma.
You'll want to mix it with citrus or tropical fruits or neutral heroes like cucumber and zucchini.
Like other herbal additions to green smoothies, always start with a small amount.
Watercress
Watercress is an underrated star of the smoothie scene. It is so special because it contains a seriously impressive range of nutrients.
Pair it with almost anything - its neutral flavor makes it a real versatile superstar.
Like cucumber, it has a high water content, boosting your smoothie's hydration. It has a slight peppery flavor, so don't go overboard, or your smoothie will be a little spicy.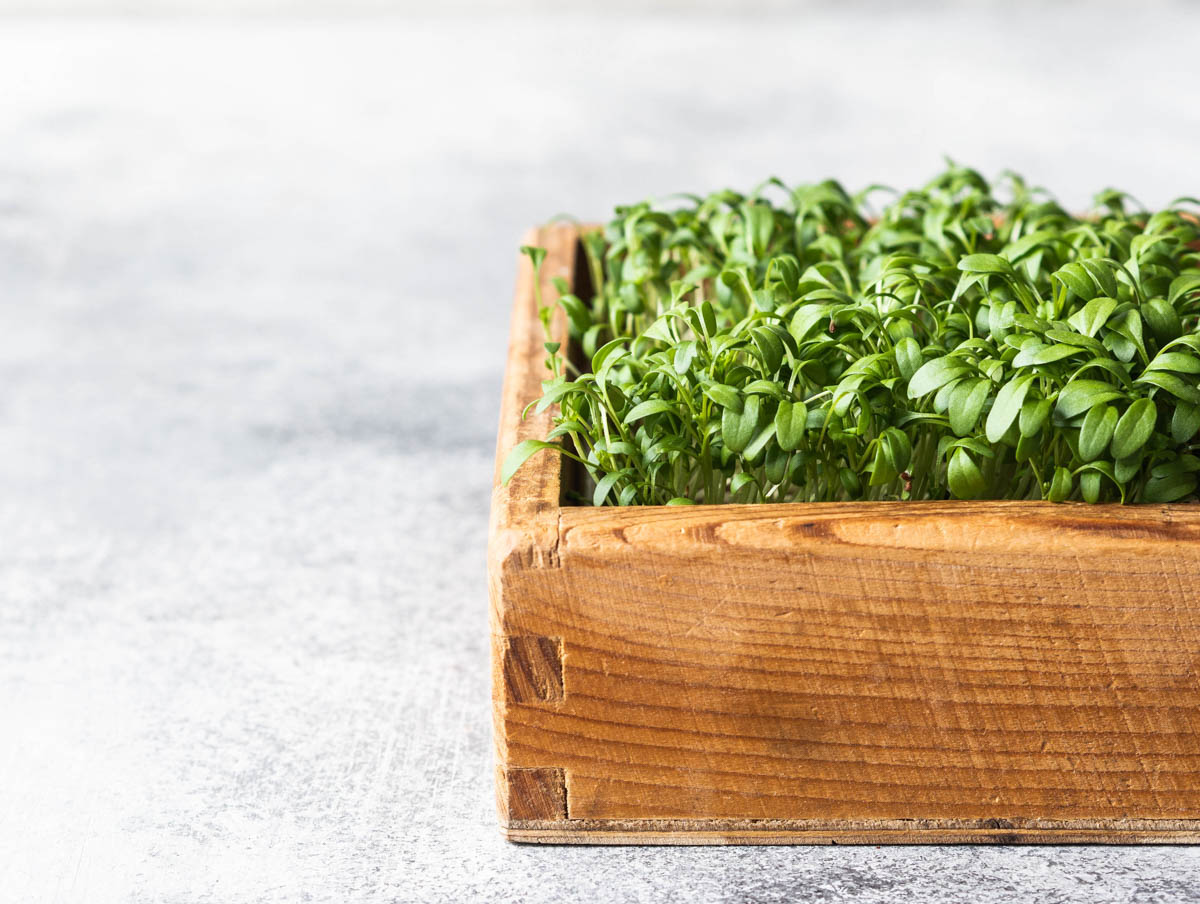 Peas
Frozen pears are an easy way to boost the protein content of your smoothie. Peas will add a hint of sweetness, reducing the need for added sugar.
Like avocados, they help create an ultra-smooth & creamy texture without adding any dairy. They're super versatile, pairing well with various fruit (apples, peaches, pears) and vegetables (cucumber, spinach, mint).
Because of their thick texture, they can help thicken a smoothie. I recommend using a high-powered blender when adding peas because of their hard texture. Consider thawing them first if you're not sure your blender has enough power to take on frozen peas.
Microgreens
These young vegetables fall somewhere in between sprouts and baby leaves (Source: Healthline).
​They're tiny and delicate but come in various colors and flavors. More often than not, their flavor is concentrated, meaning you don't have to add a ton to smoothies.
Like their flavor, their nutrients are also densely packed, making them a powerful addition to smoothies.
​As a food photographer and stylist, one of my favorite ways to use them is to sprinkle them on top when serving. It's little effort for maximum effect - your smoothie will stand out from the rest and look extra special.
Collard Greens
This is an affordable alternative to more expensive leafy greens (in most countries). Rich in vitamins A, C and K, they provide nutritional value and taste.
​Remember that they have a thick, fibrous texture that can be sturdy and difficult to blend. You'll want to remove any tough stems. Using a high-speed blender is recommended too.
​Some flavors that work well with collard greens are sweet fruits like apples, pineapples, and bananas. This helps balance out the earthy and slightly bitter flavor of collard greens.
Edamame
You might think adding edamame is taking things too far, and that's completely okay, but I encourage you to try it.
It's one of the best ways to boost your smoothie's protein content while adding a velvety, smooth texture.
Edamame is surprisingly neutral, so you might not taste it much. It will ensure your smoothie is satisfying and keeps you fuller for longer than just a regular green smoothie.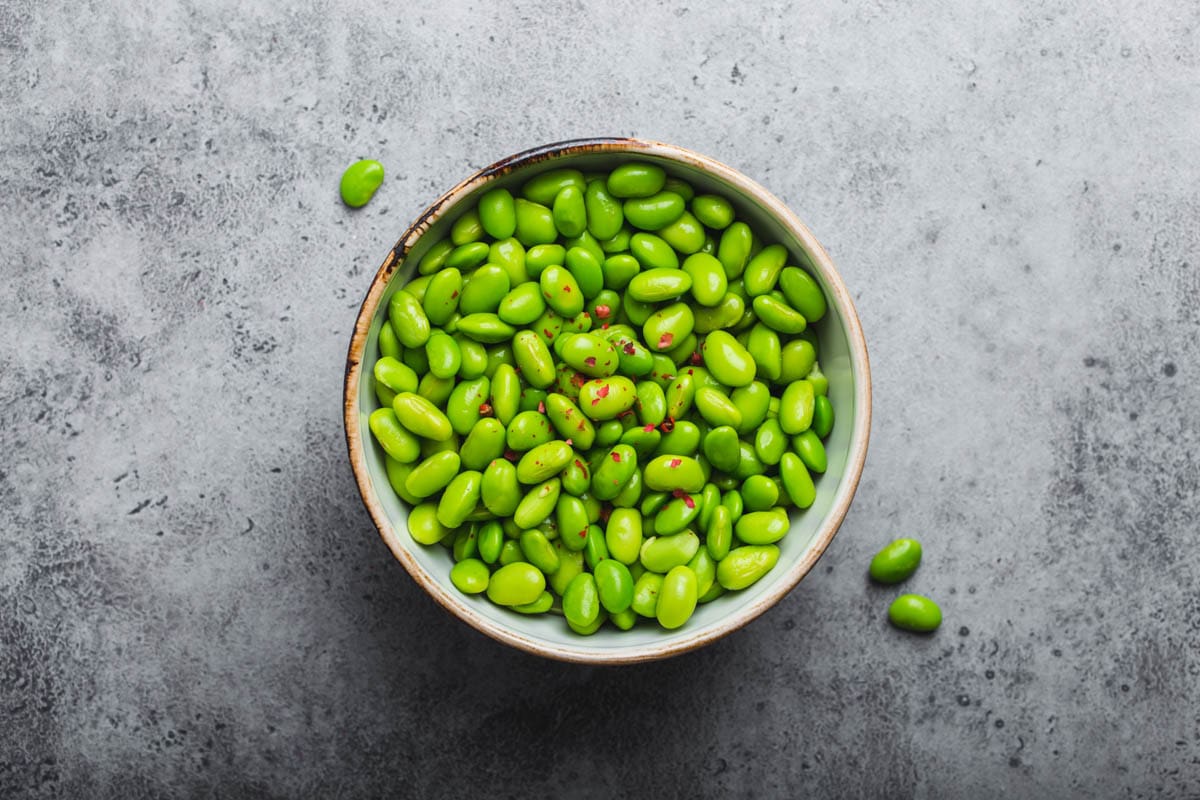 Smoothie Making Tips
Now that I've introduced you to the best greens for smoothies, here are some unique smoothie-making tips!
Tea Base: Instead of using a standard liquid base like water or milk, try brewed herbal tea (cooled down). You can even use cold brew matcha or hojicha.
Freeze Your Greens: Wash, chop & freeze any greens that you think are about to go off. This will save food waste and ensure you always have a green smoothie addition on hand without running to the grocery store.
Edible Flowers: Impress your guests (or yourself) by adding an artistic touch to your smoothies with edible flowers. I like to use nasturtiums, pansies, or violets. If you can't get fresh, try dried edible flowers (they're surprisingly affordable!).
Nut Butter: Add a dollop of peanut butter to your smoothies to make them more filling. I also love adding my homemade brazil nut butter!
Spice Blends: Incorporate unexpected spices. Try turmeric, cardamom, pumpkin spice mix, or cayenne pepper. They add warmth, complexity, and potential health benefits.
Veggie Popsicles: Pour your favorite smoothie mixture into popsicle molds. This creates nutritious, icy treats for a hot day and is SUPER popular with kids!
Savory Smoothies: Step out of your comfort zone and explore savory smoothies. Yes, they're a thing! You can use roasted red peppers, cherry tomatoes, and even a touch of garlic or onion.
Final tip - Keep in mind smoothies should always be customized to taste. Always try them first & adjust accordingly. You can customize anything from flavor to texture, serving temperature, and toppings.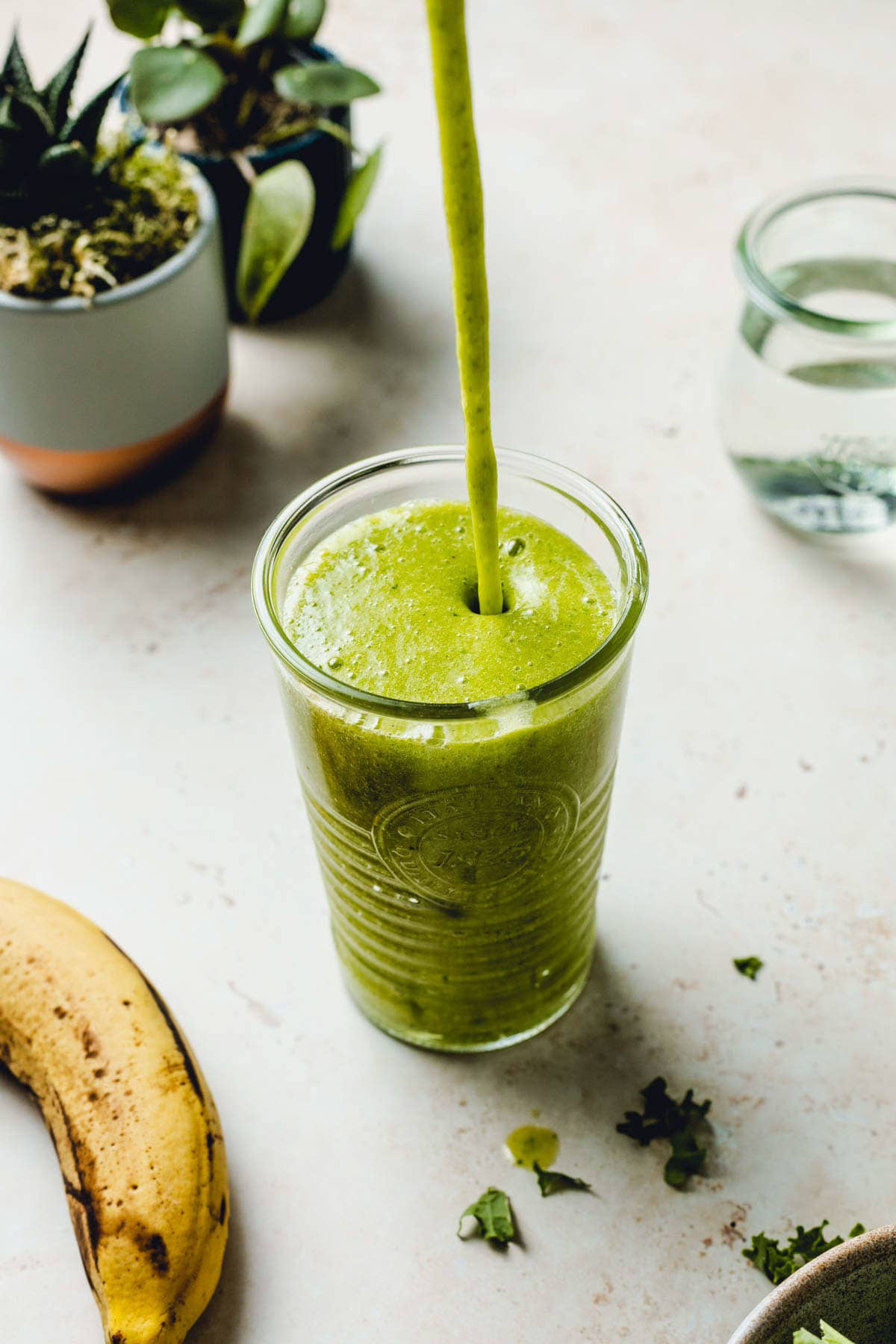 Conclusion
And there you have it—the 20 best greens for smoothies to elevate your blending game to new heights! 
If you've enjoyed reading this or learned something new, I would love to hear from you in the comments below.
I'm always looking to add more delicious greens to this list, so if you have any recommendations, let me know in the comments!