Foodtography School helped jump-start my career as a food photographer back in 2018. But was it worth it? What would I change and what should you expect?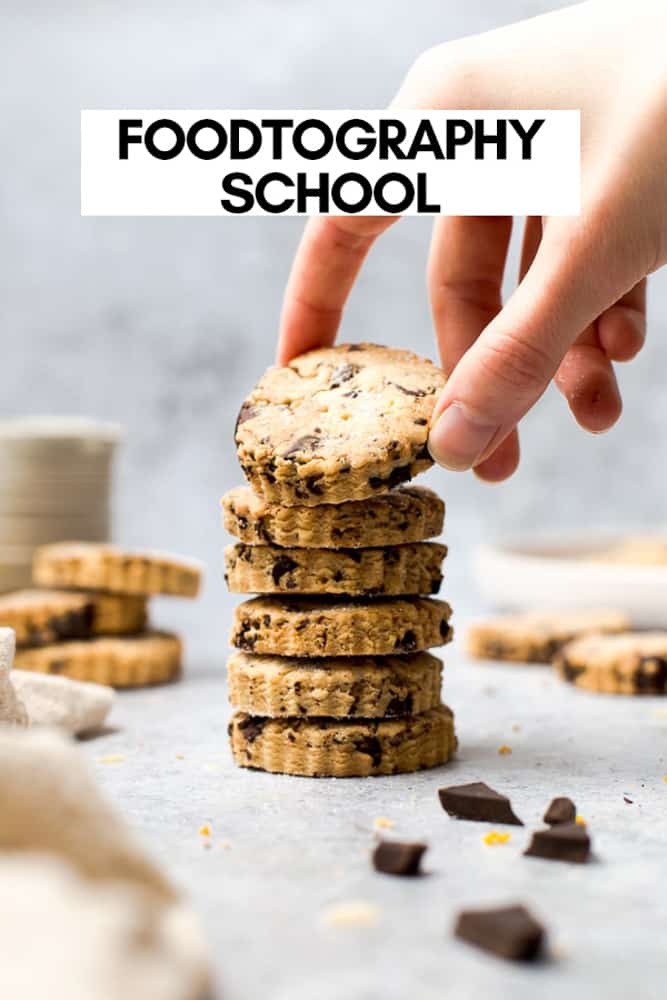 Foodtography School is an online food photography course hosted by Sarah Crawford of Broma Bakery. It focuses on composition, lighting and editiing your images. Moreover, it teaches you ways to stand out as a food photographer on social media and successfully pitch brands.
I took the course in late 2018 and just over 1,5 years later I'm enjoying a fulfilling, succesful career as a food photographer.
And why do I think my review is REALLY worth your read?
I'm not in any way affiliated with Sarah or Foodtography School - I'm just someone who paid for the course in full and wanted to share the experience with others.
Whether you take the course or not after reading my revew, I don't get ANY commission whatsoever.
This makes my review 100% honest 100% of the time.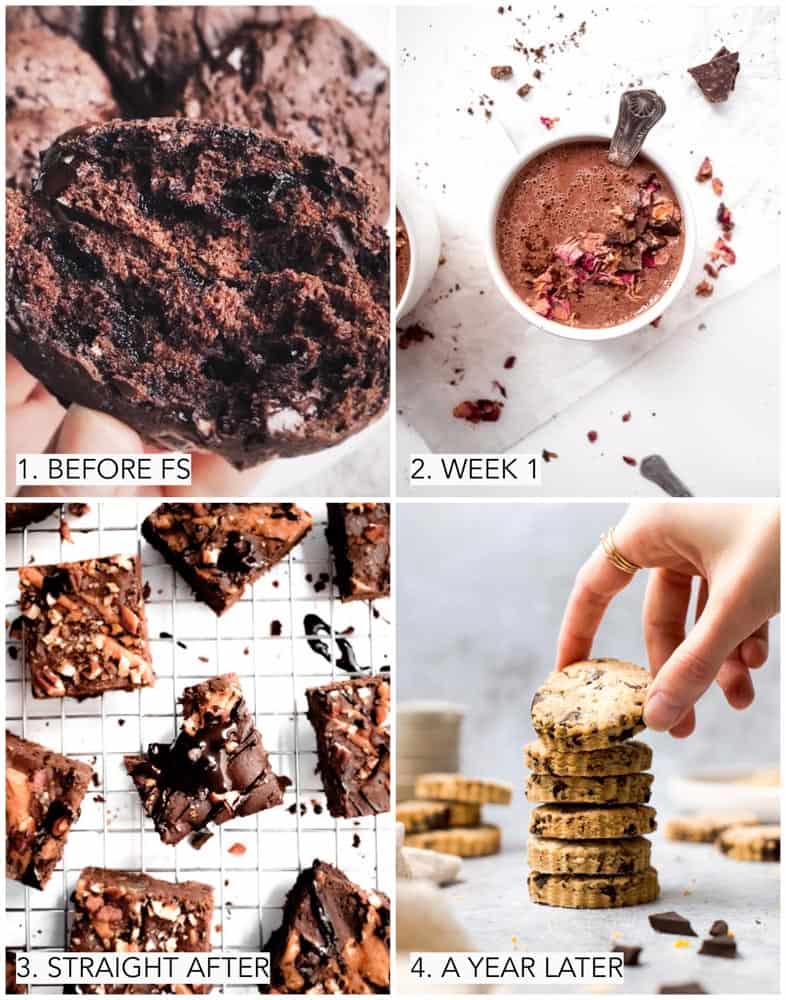 Before we move onto the details, here are my 3 quick reminders. These were some of the most commonly asked questions so I wanted to make sure they're answered right away.
1. When you buy the course, you gain lifetime access.
2. You DO need a DSLR camera to take this course*
3. You can take the course at your own pace.
*There is a new, recently launched iFoodtography School. It's aimed at hobby photographers who only take photos with their phones and don't want to invest into a DSLR just yet. I took the course too and planning on writing a review soon - any questions, ask below!
As a last part of this intro, thank you so much to everyone who contributed these questions over on my Instagram. You all rock and it really helped me compile a thorough review. I hope to have answered them all, but don't be afraid to get talking in the comments below.
What is the basic curriculum?
The course is divided into 4 units.
Fundamentals and composition.
Light and colour.
Social media.
Marketing.
Every unit is split into several sub-categories. It is recommended you work through one unit every week, meaning the course takes roughly 4 weeks in total.
However, this is completelt optional. If you prefer, you can rush through the whole course in two weeks. Or you can take two months, half a year or 5 years. This is completely up to you.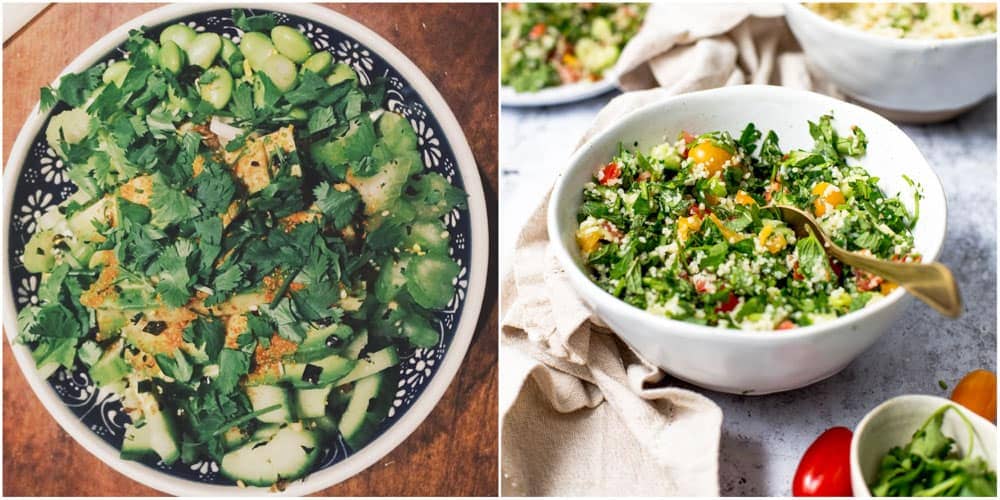 Do you have any tips on how to get the most out of it?
My suggestion? Make the most of the fact Foodtography School offers lifetime access. Consider your own skills and don't feel limited by the "one unit a week" guideline.
In my case, the first two units were considerably more demanding. I took between 3 and 4 weeks to finish the first two units. On the other hand, I've completed Unit 3 in just a few days. This is because I've worked in Social Media for years and didn't find the concepts explained in Unit 3 particularly new or demanding.
At the end of each unit, you will be invited to complete a homework. Don't freak out! Remember this is not a regular classroom. Nobody cares if you don't complete the homework (although you probably should)! However, this was perhaps the best thing about Foodtography School! It allowed me to:
Measure my progress.
Get feedback from my peers (in FS Facebook Group)
Get analytical myself and learn how to constructively criticize others' work.
So my best tip? Dive head in with the homework and don't be afraid to really put yourself out there. Shoot, review your photos constructively and then shoot again. This is the only way you'll improve - just watching the videos won't improve your photography in itself.
How much does Foodtography School cost?
Foodtography School is NOT open all the time. It only opens a few times (3-4) a year, so the best thing you can do now is to keep an eye out on their wesbite.
I took the course in late 2018 and paid $397 (including a small affiliate discount).
Please keep in mind that the price is likely to change.
UPDATED: Foodtography School is NOW OPEN and costs $447 (or two instalments of $225).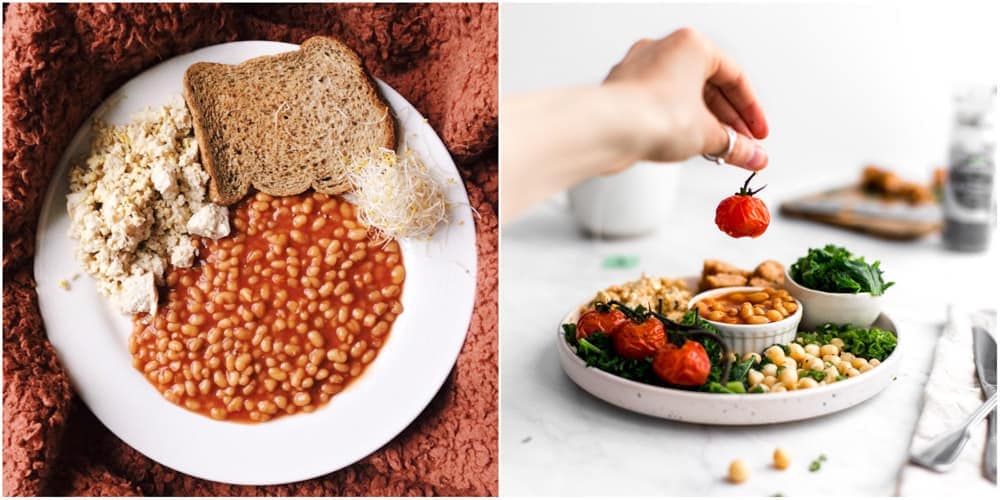 How long does it take?
I find the first two units to be the most time-consuming. Consider reserving one hour a day, five days a week to Foodtography School. Alternatively, you could reserve a 2,5-hour slot every day of the weekend. This will give you PLENTY of time to watch all the lessons, as well as complete the homework.
What equipment do you need for Foodtography School?
One thing is absolutely ESSENTIAL: A DSLR camera. DSLR stands for a digital single-lens reflex camera. Sounds complicated, doesn't it?
It basically means that there is a mirror inside the camera's body. Cool, right? This mirror reflects the light coming from the lens, which means you can see exactly what you're shooting right though the lens. Easy, peasy.
Of course, there is a WHOLE. LOT. MORE. to camera and photography. You'll be able to learn a very simple history of photography in one of Broma's Course Introduction videos.
There is another set of things you will need: a laptop (or computer) with editing software (preferably Adobe Lightroom). Keep in mind that whilst Adobe Lightroom is not 100% necessary in order for you to take the course, it is absoutely essential if you ever want to be become a serious food photographer.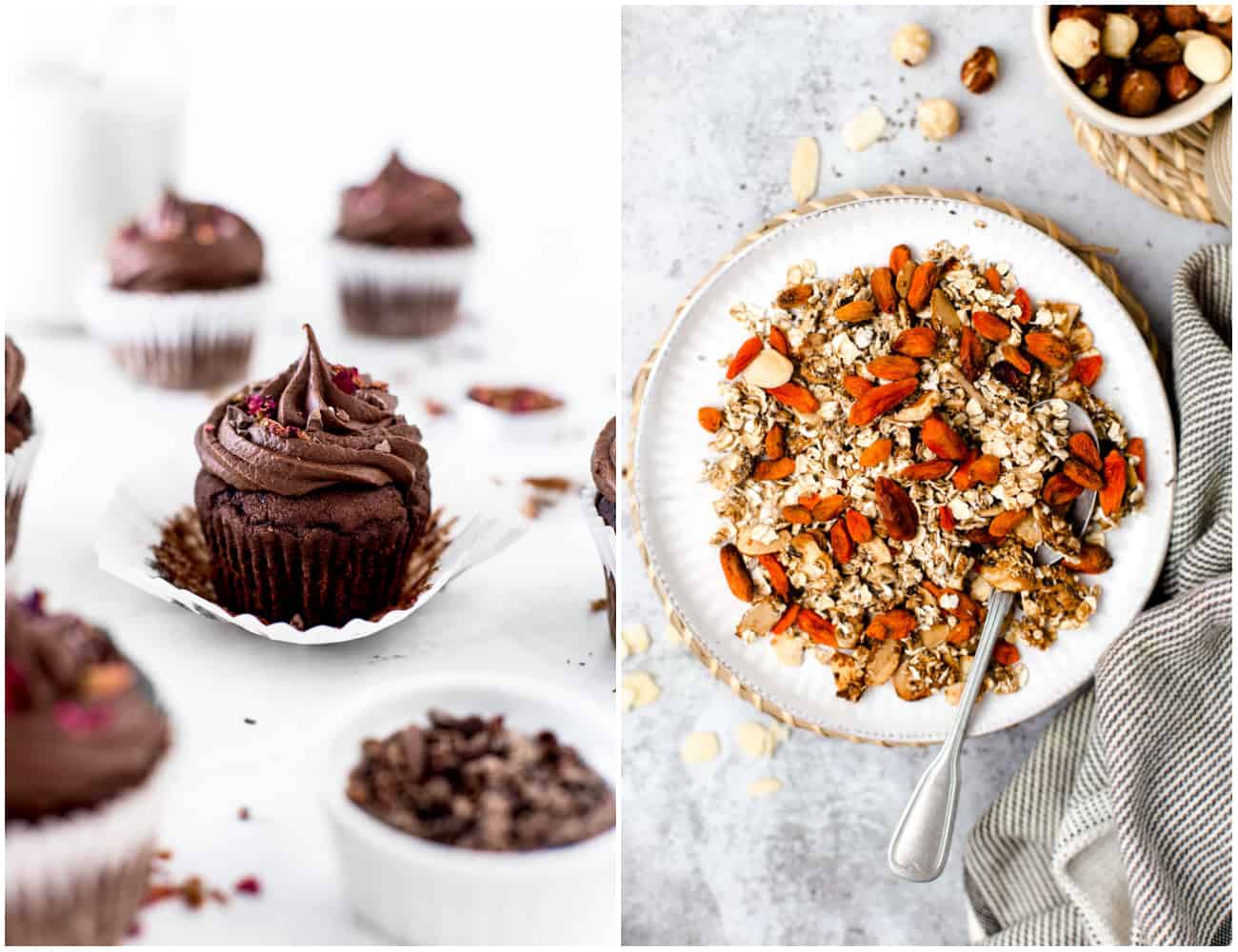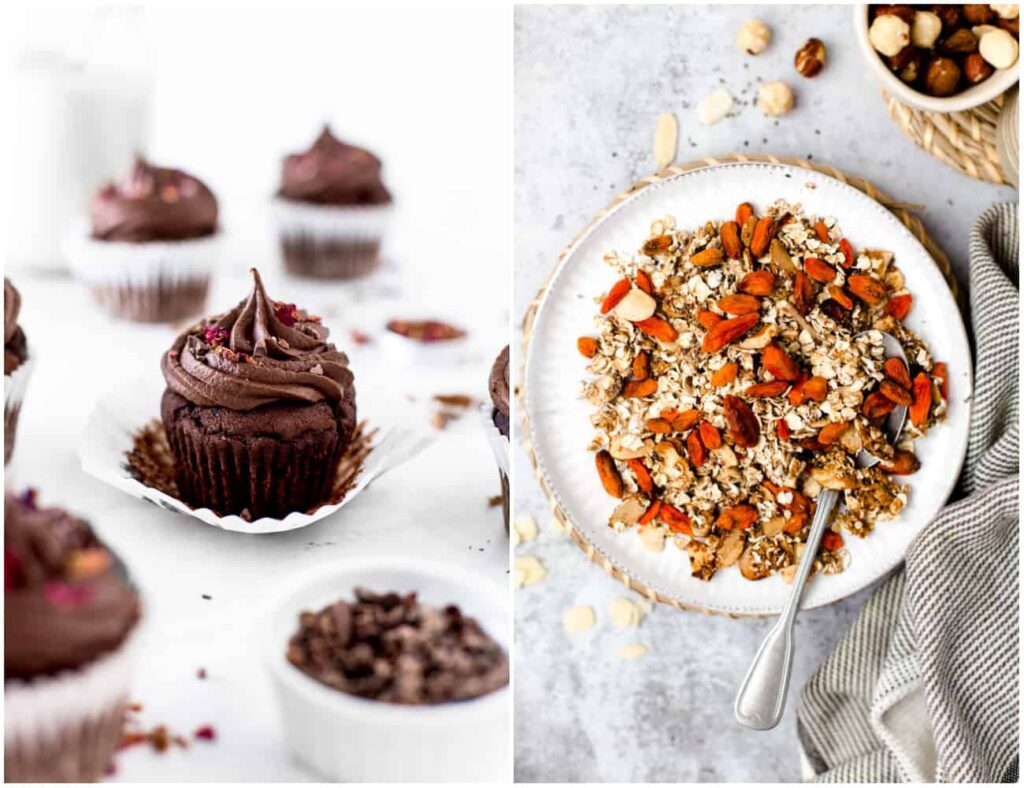 Will I need a lot of fancy equipment?
Will you need anything else? Nope. This is literally all you need (ok and internet access)! You could go crazy and buy a few extra camera lenses, an expensive tripod, artificial lighting and spend a fortune on fancy props.
That's NOT what I would recommend. In my experience, once you start spending money on gear, you will enter a vicious circle of never-ending purchases (trust me, I've been there). Photography is an EXPENSIVE hobby, but how much you spend is completely in your hands. Examples?
I already owned an entry-level, basic DSLR before taking the course. Because I've worked in graphic design, I also had an Adobe subscription. This meant that there were absolutely no hidden costs for me. I paid for the course in one go and that was it. I was ready to dig deep into it!
That being said, I realise this isn't the case for everyone. If you don't have a camera yet, make sure to invest into that and forget the rest. You don't need every single fancy piece of equipment to shoot some food photos at home. Grab your camera second hand (it's honestly not worth it buying new gear if you're just starting out!).
I took the course with my Nikon D3300 which you can grab refurbished for well under £200. If you're looking to buy a second-hand camera and you're in the UK, I recommend CameraJungle.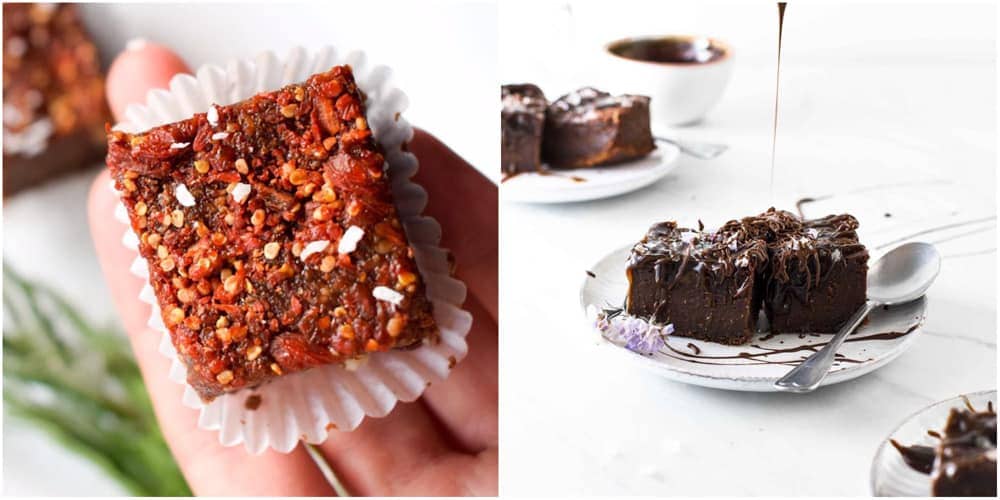 Did you work from home or somewhere else?
Yes, absolutely everything can be done at home. You don't need a studio or a restaurant. You genuinely only need a tiny amount of space. If you're a student living in a dorm, you can TOTALLY take this course. If you're flat-sharing, you can TOTALLY take this. If you're living with pets, you better get ready for them to knock over your entire set like ALL THE TIME. But still, you can definitely take the course.
What were some core principles you learnt?
I learnt all the core composition principles as well as practical examples on how to shoot with perspective, capture movement (actual and implied), textural and contrast layering and the importance of working in multiples.
How were the instructions and how clear was the online pedagogy?
The course was very easy to follow and in case you miss anything, you can replay the videos as many times as you wish. Sarah Fennel is a great teacher – she's clear and confident, but also keeps the content light and funny when needed!
The only small complaint I would have is that instructions are given in audio form - you will hear Sarah's voice and see the slides that are played along whilst she is explaining, but you won't see her actual face.
I have taken other photography & marketing courses online and found that some of the best courses out there will have a video of the coach/teacher.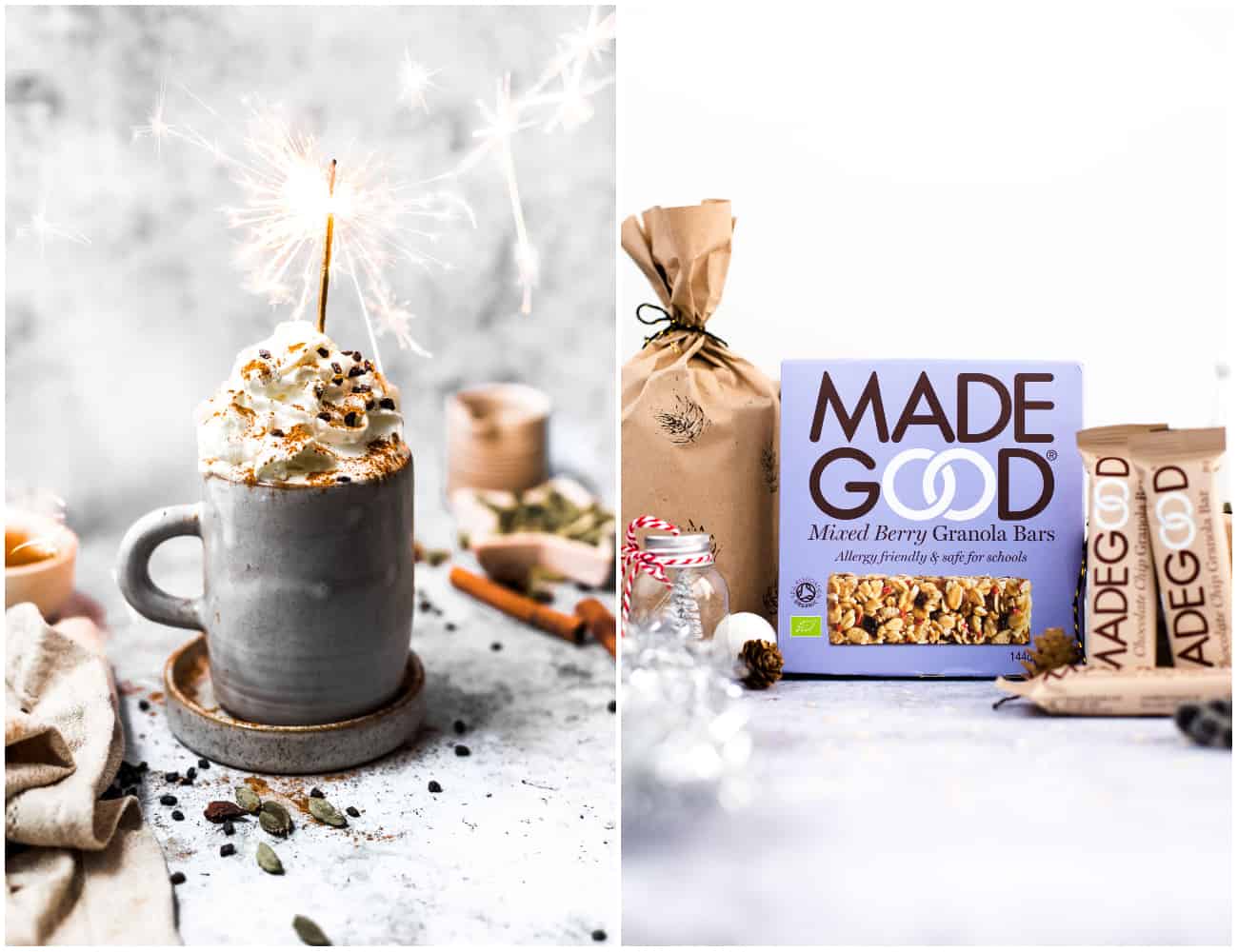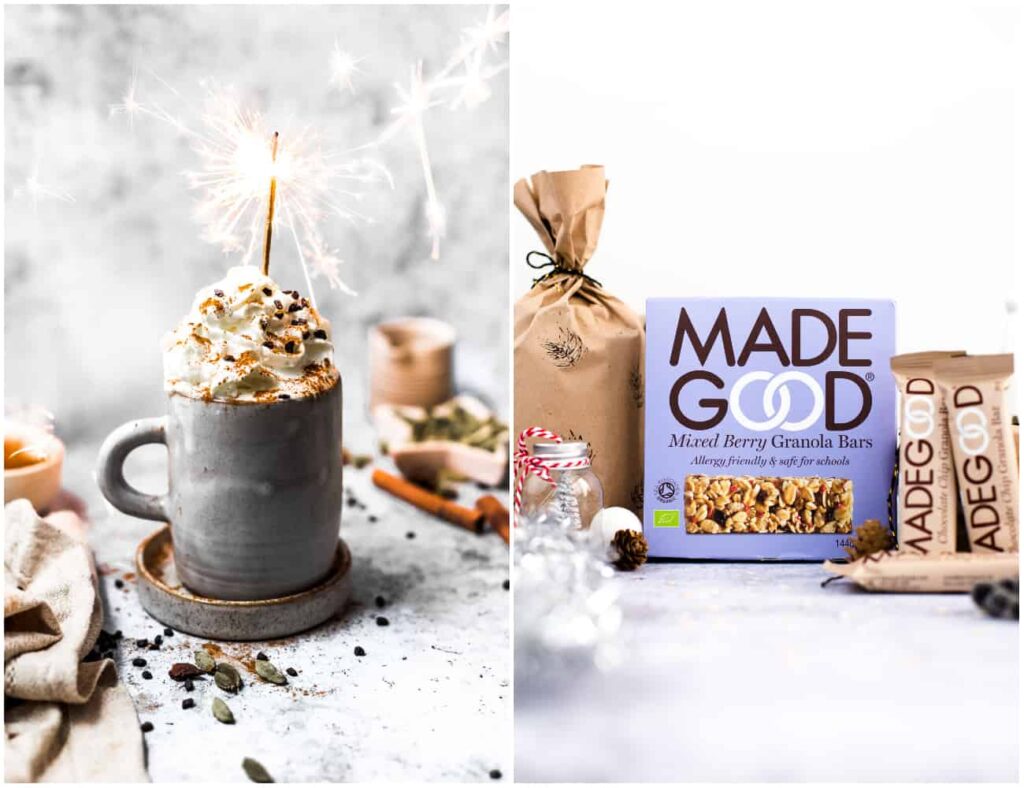 Does Foodtography School cover the BUSINESS SIDE of blogging & photography?
It definitely touches on the topic of business – best ways to set it up, the essentials that you need to get started, etc. This part is based on the US system and not relevant for other countries. I find that to know enough about the business side of blogging, you will definitely need to dig deeper.
Whereas the school attempts to squeeze in as much information as possible, it's not a hugely thorough source of information when it comes to business.
If you're looking for free resources, I recommend Skillshare – they offer fab video lessons on freelancing and setting up your business. Plus, they serve as a great extra resource on photography, pitching and editing!
Does it teach you how to use ARTIFICIAL LIGHT equipment like flash, reflectors and modifiers?
Yes and no. There is 1 video about shooting artificial lights, however, it is definitely not enough to fully comprehend the complexity of using lights in your food photography.
The course is definitely aimed at people shooting strictly in natural light. If that's not your jam, then you could try out Bite Shot's Artificial Academy or learn more about artificial lights FOR FREE on Youtube. The Bite Shot offers tons of incredible free tutorials on using flash.
Is there anything you DIDN'T LIKE about Foodtography School?
I think some of the estimates on how much you can charge as a beginner/intermediate-level food photographer were very optimistic! Again, this might be market-specific and the US (where Sarah is based) might be different.
This obviously isn't a major drawback of the course, but something to consider when you see the numbers provided in one of the units. I find that many people struggle to get clients when charging the suggested rates.
MOST SURPRISING or helpful thing you learnt?
It's ALWAYS better to underexpose than overexpose your photos!
What, if anything, was a struggle?
What remained a struggle for me was the journey AFTER Foodtography School was over. I started to grow my audience and got brands noticing my work. How to negotiate brand deals? How to write a contract that covers everything I need to protect my work? How do I go about offering different types of photo licensing?
This is NOT covered in Foodtography School so you will either need to a.) figure it out on your own b.) ask around or c.) take a different course specific to the business side of things.
There ARE various different types of courses specifically aimed at this - The Bite Shot's Full-time Framework has incredible reviews and Foodtography School just launched a brand new (as of March 2020) Advanced Foodtography School.
It's not in my budget – are there any discounts available? YES.
There are 2 things you could do. Wait until Broma Bakery hosts one of her webinars – these are almost always followed by discount codes. Or if you're able to wait around for a while, there's a chance she might be doing a large Black Friday sale. (Please keep in mind this is PURELY just my speculation based on some previous years).
You can also choose to pay for Foodtography School in instalments. This way, it won't cost you a big chunk of your budget all at once.
Is Foodtography School worth the money?
Foodtography School was definitely worth the money for me. I earned back the value of the course when I landed my first paid gig (mind you this was for several recipes/shoots, not just one). I've said that so many times before, but Foodtography School was the best purchase of 2018 for me.
As a direct result of taking Foodtography School, I was offered so many opportunities. I worked with amazing local and global brands, I won a food photography award and my work was featured in a large spread of Thrive Magazine, #1 plant-based magazine in the US. I earned long-term contracts with dream brands in my niche. I worked with restaurants, hotels, small brands and huge international brands.
More importantly, I gained access to an INCREDIBLE online community. For me, the Facebook group that joins all Foodtography students is PRICELESS. It's super supportive and there's something there for everyone. Whether you're excited about landing your first paid gig, struggling to find new clients or have any technical questions about cameras, Lightroom, etc. You will always get the answers you're looking for!
However, do keep in mind ...
That being said, my experience is just this - one experience of a specific person. I know several other students who have not (yet) earned back their money or ended up taking other courses to really kick-start their career.
There are people that have taken the course and despite putting in all their best efforts, weren't able to make food photography their job. It's not a winning formula that will yield results for everyone and anyone.
Lots of factors come into play: one of the main ones is your location (the US market is significantly larger and offers much more opportunities compared to Europe), your current skills, your patience, your background in marketing / social media / etc.
I hope this answers most of your questions about this food photography school. If not, do let me know in the comments below.
I would also love to invite you to check out some of my fellow Foodtography School students. Some of my personal favourites are Ana's Baking Chronicles, Cupful of Kale, Butternut Bakery, Shivani Loves Food, and Cravings Journal!
Still wondering whether or not to take Foodtography School? Let me know below or follow along on Instagram to get an insight into the life of a food photographer!
Did you know? I recently started a series of free Food Photography Tips! You can find them all HERE. If you don't want to miss out, make sure you're subscribed to my email list (scroll to the bottom of this page) and receive all the tips straight to your inbox!