The ultimate list of tried & tested lazy vegan recipes including simple dinner and lunch ideas. Made using few ingredients, perfect for lazy days when you don't feel like cooking a complicated meal.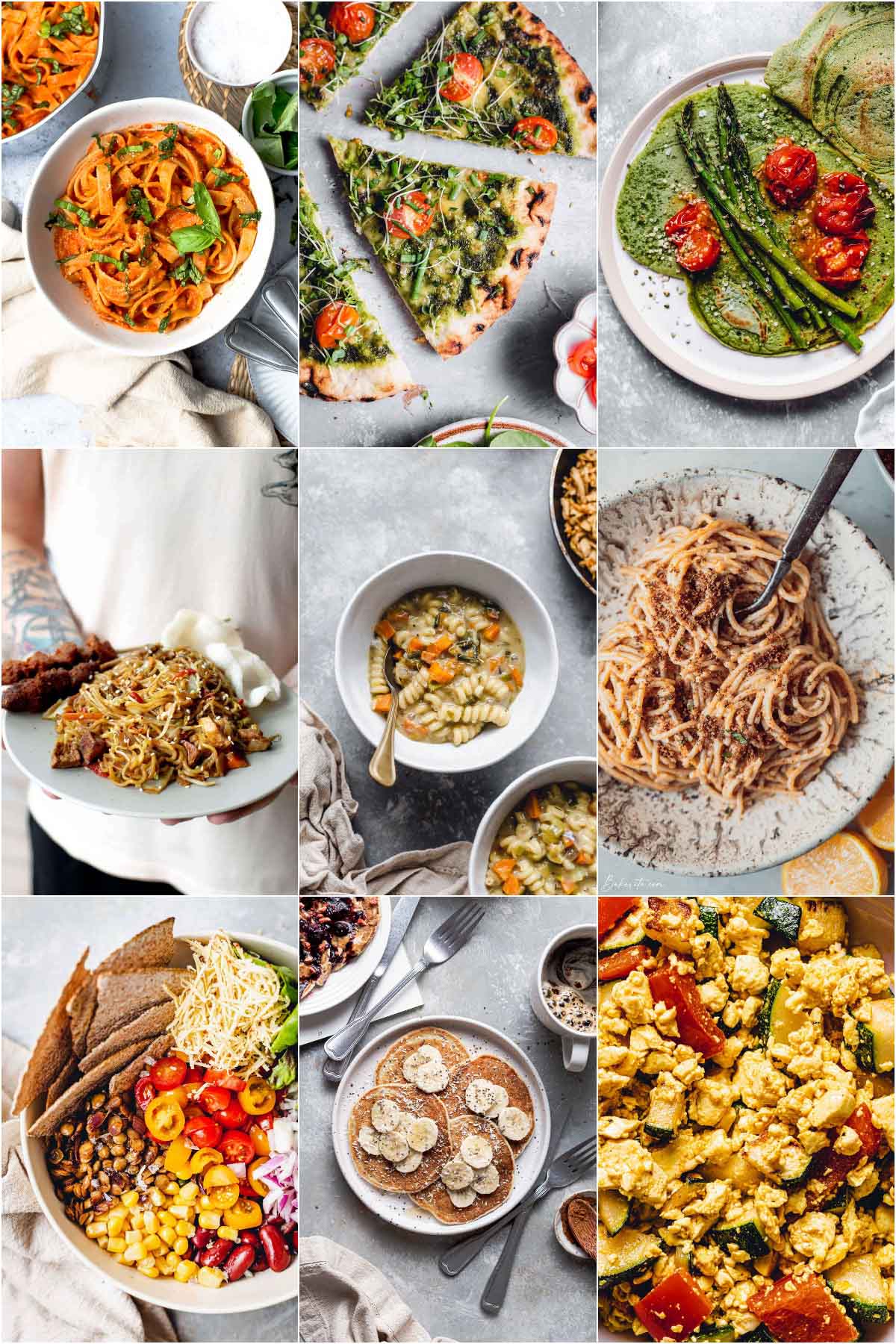 Jump to:
💌 Why You'll Love These Meals
My ultimate simple & lazy vegan recipes include:
1 pot meals like pastas & soups
15-minute meals
Simple vegan recipes using 5 ingredients or less
Lunch and dinner ideas
Cheap or low cost meal ideas
Gluten-free, nut-free & oil-free options
Tip: Don't be afraid to customize these simple meals! If you're looking for cheap and lazy solutions, you probably don't want to go out and buy tons of new ingredients. Use what you have at home or what's easily accessible.
🌱 Lunch Ideas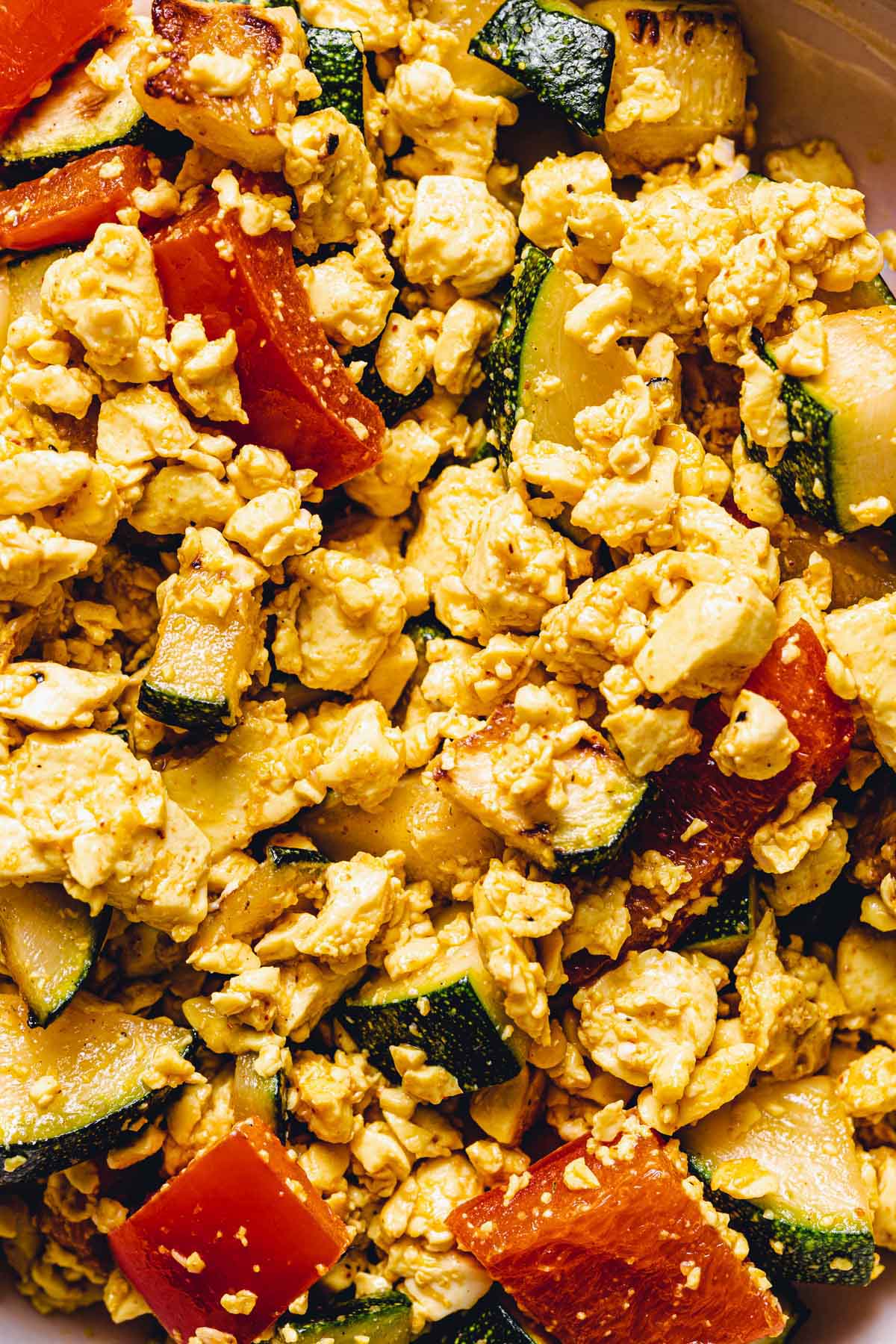 If you're missing eggs, this one's for you. 100% beginner-friendly, made in 1 pan, and packed with protein. Gluten-free, oil-free, and so addicting!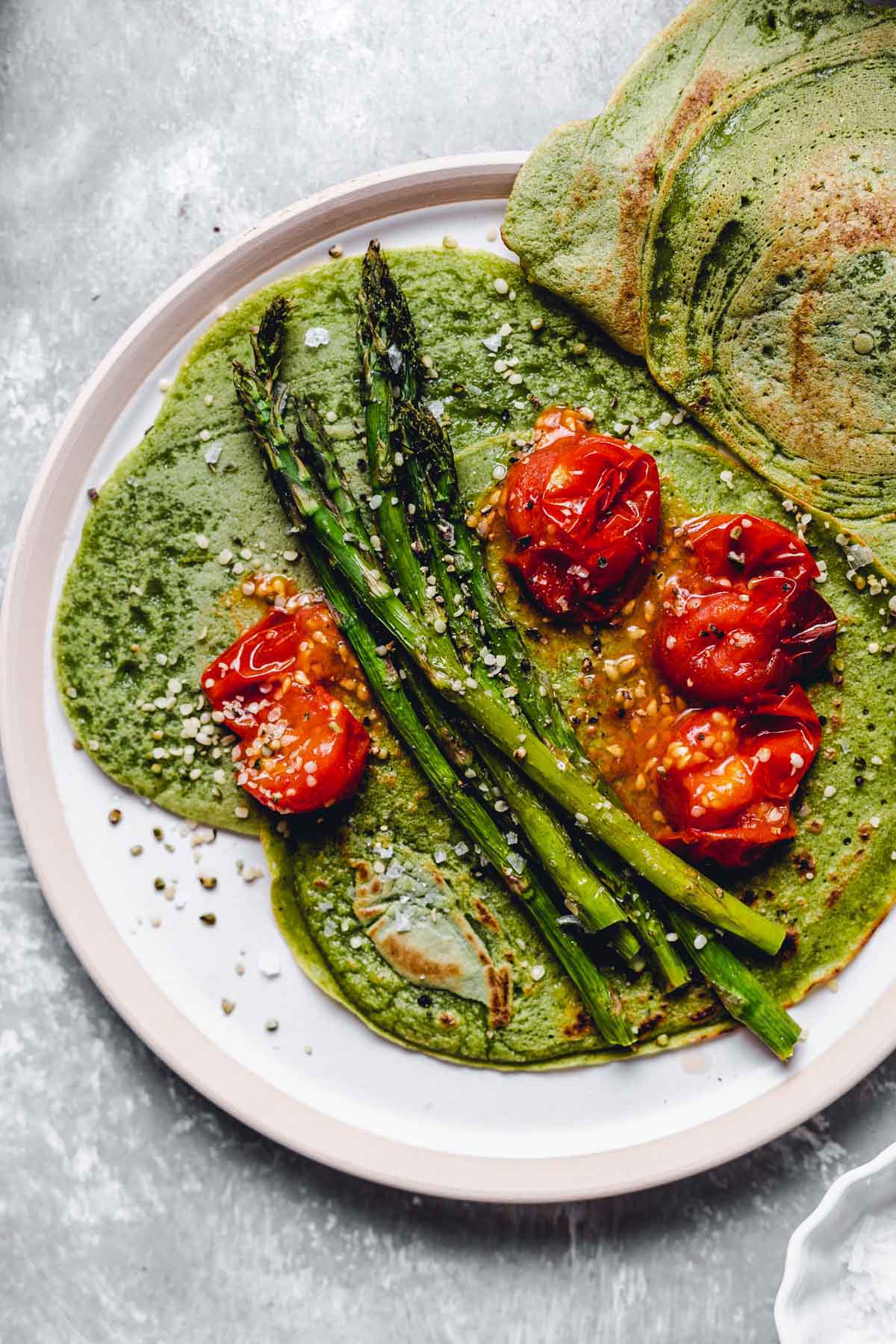 Made in 10 minutes, this quick veg recipe can be prepped ahead and served with all your favorite veggies. Perfect on the go and can be made gluten-free. When paired with other toppings, it can be served as a dinner too.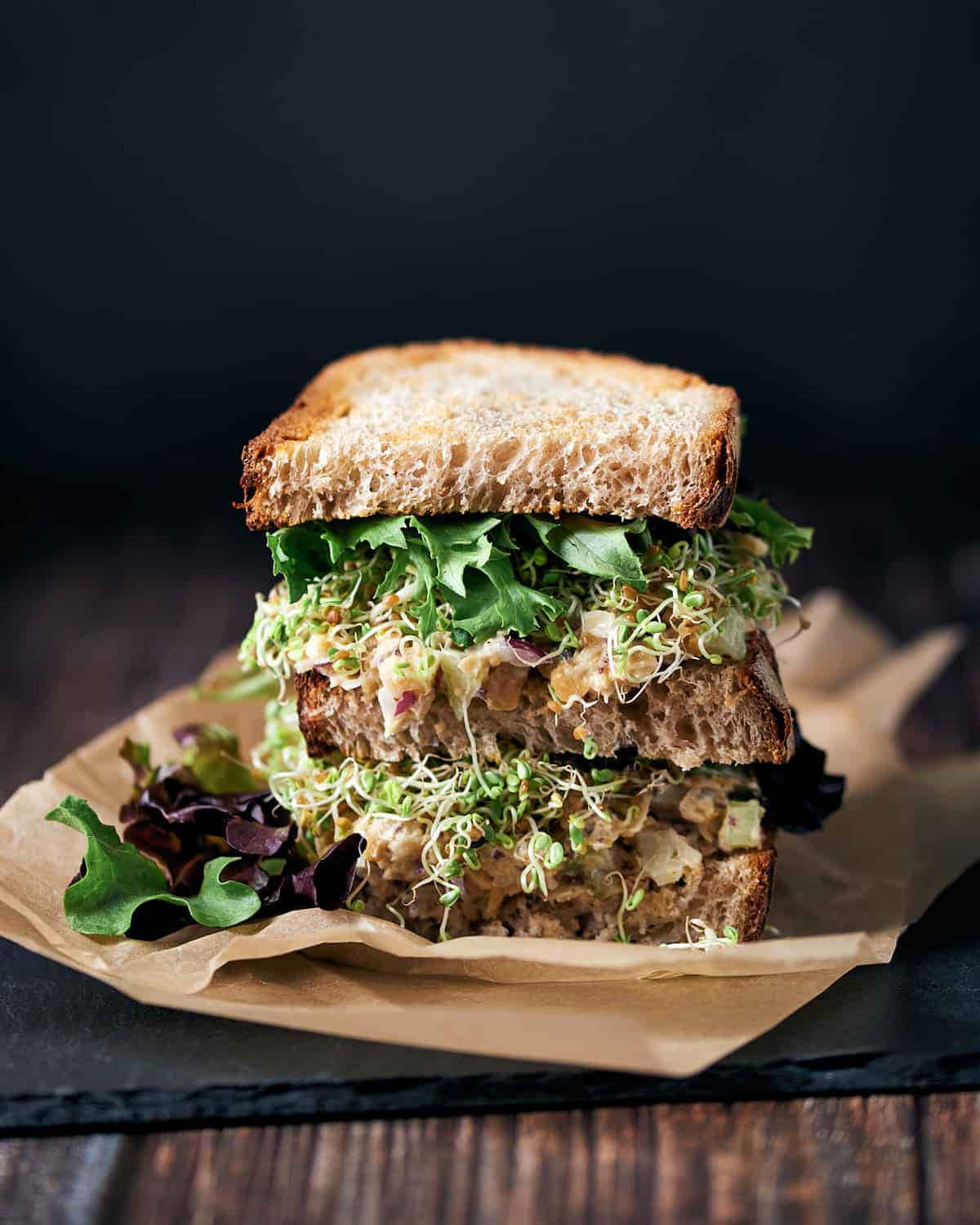 I love this recipe because you can batch make it on the weekend and serve it on bread each day. You won't need any special equipment and you can easily customize it according to your taste. So easy and super filling!
🍽️ Dinner Recipes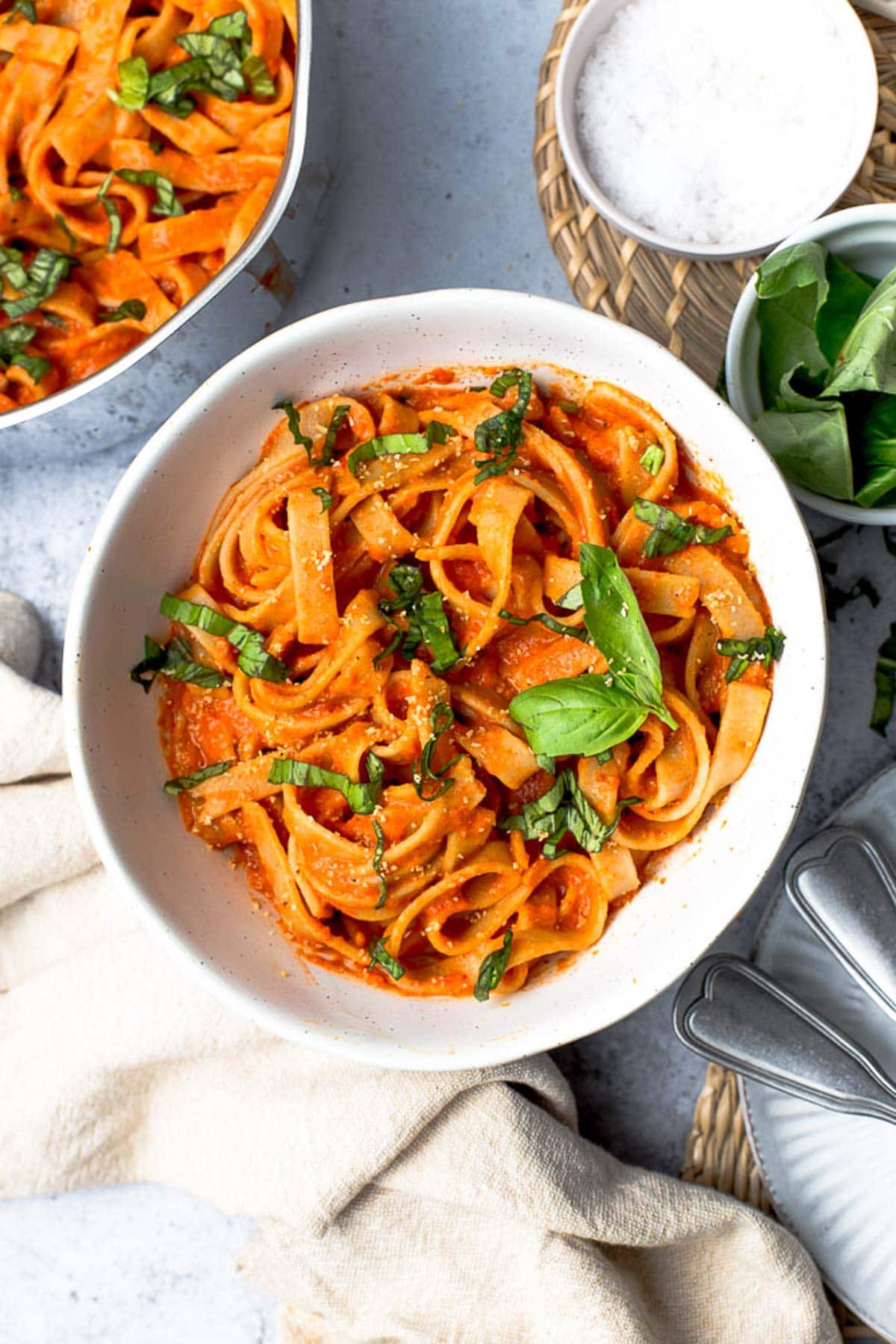 Creamy without using any cream. Cheesy without using any cheese. Roasted flavour without any roasting. Our household is obsessed with this easy vegan weeknight meal. Cooking doesn't get much easier than this.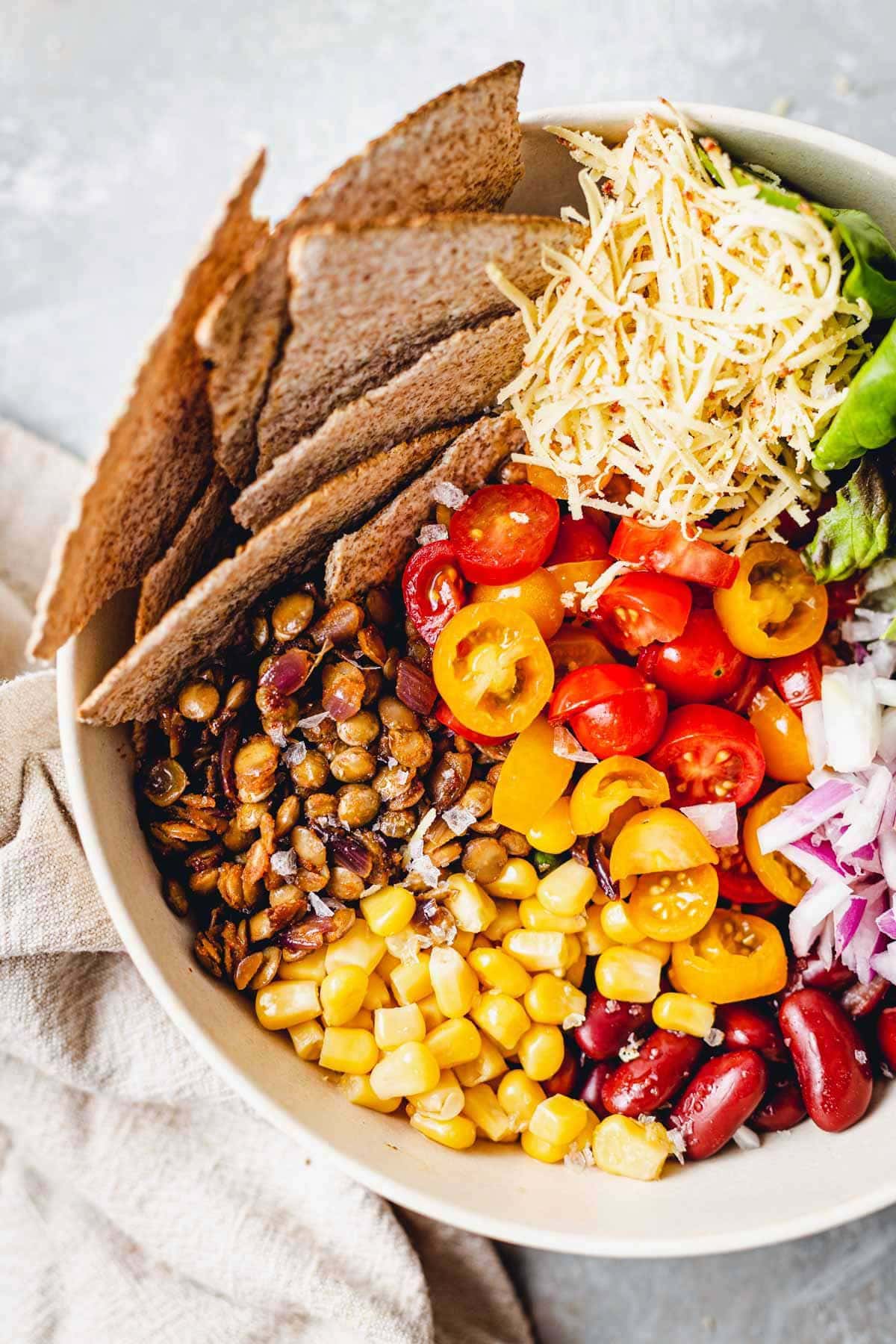 Can't be bothered to cook an elaborate meal? Brimming with colour and flavour, my taco salad is made for those lazy days. No fancy ingredients are required. Can be made oil-free and gluten-free.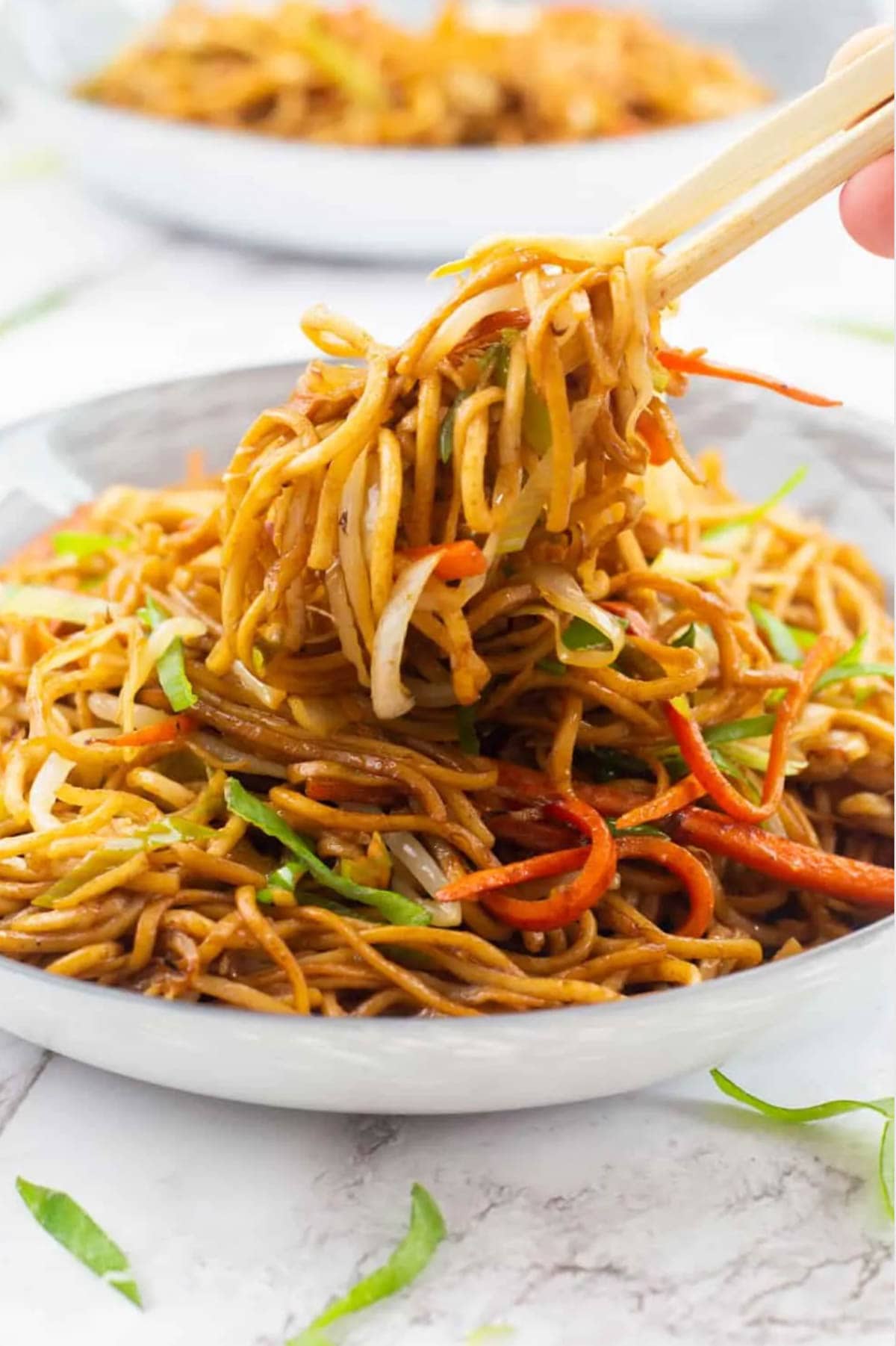 Low in saturated fat, packed with veggies and super easy to customise. This chow mein feeds the whole family and takes very little prep! Perfect for vegans, vegetarians, or anyone trying to eat less meat. It's cheap but cheerful!
🥣 15-minute vegan meals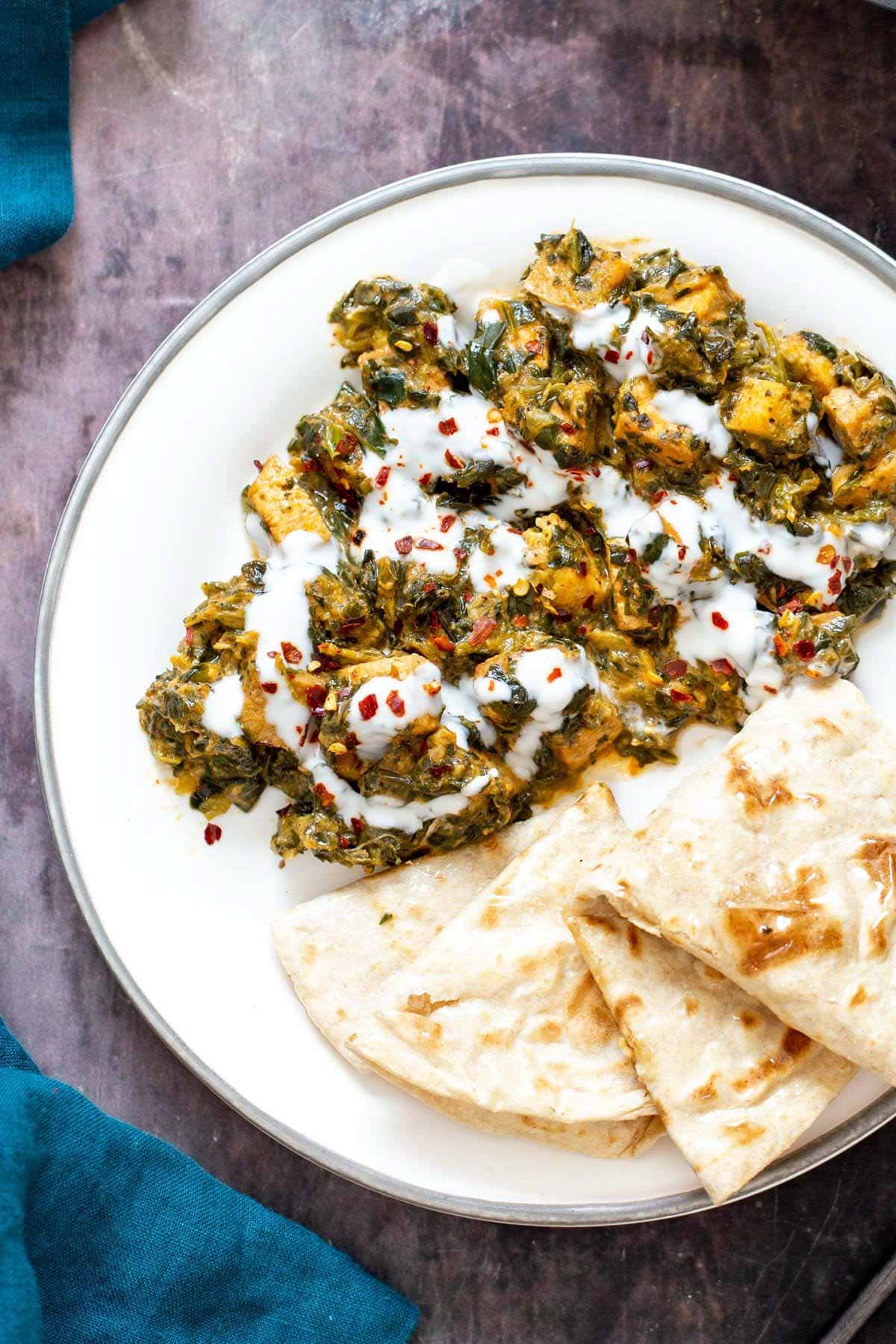 All you need to make this spiced spinach tofu stir fry is 15 minutes and 1 pot. The perfect bright & warming vegan staple meal for a gloomy day. Works well when warmed up the next day and includes a gluten-free and soy-free option.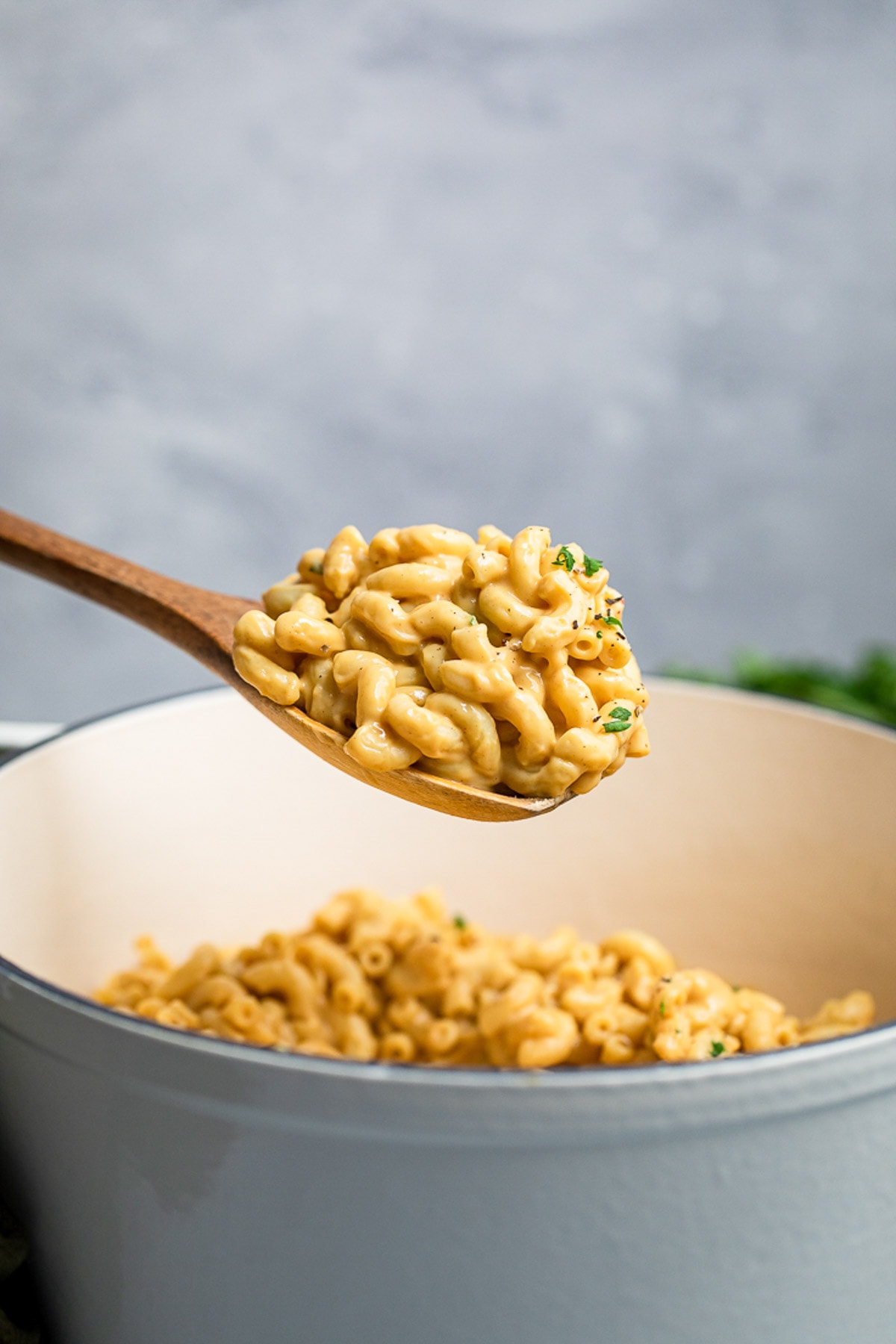 This stovetop mac and cheese couldn't possibly get any easier. It contains a secret portion of beans, but you won't be able to taste them at all. Super creamy and made in 15 minutes.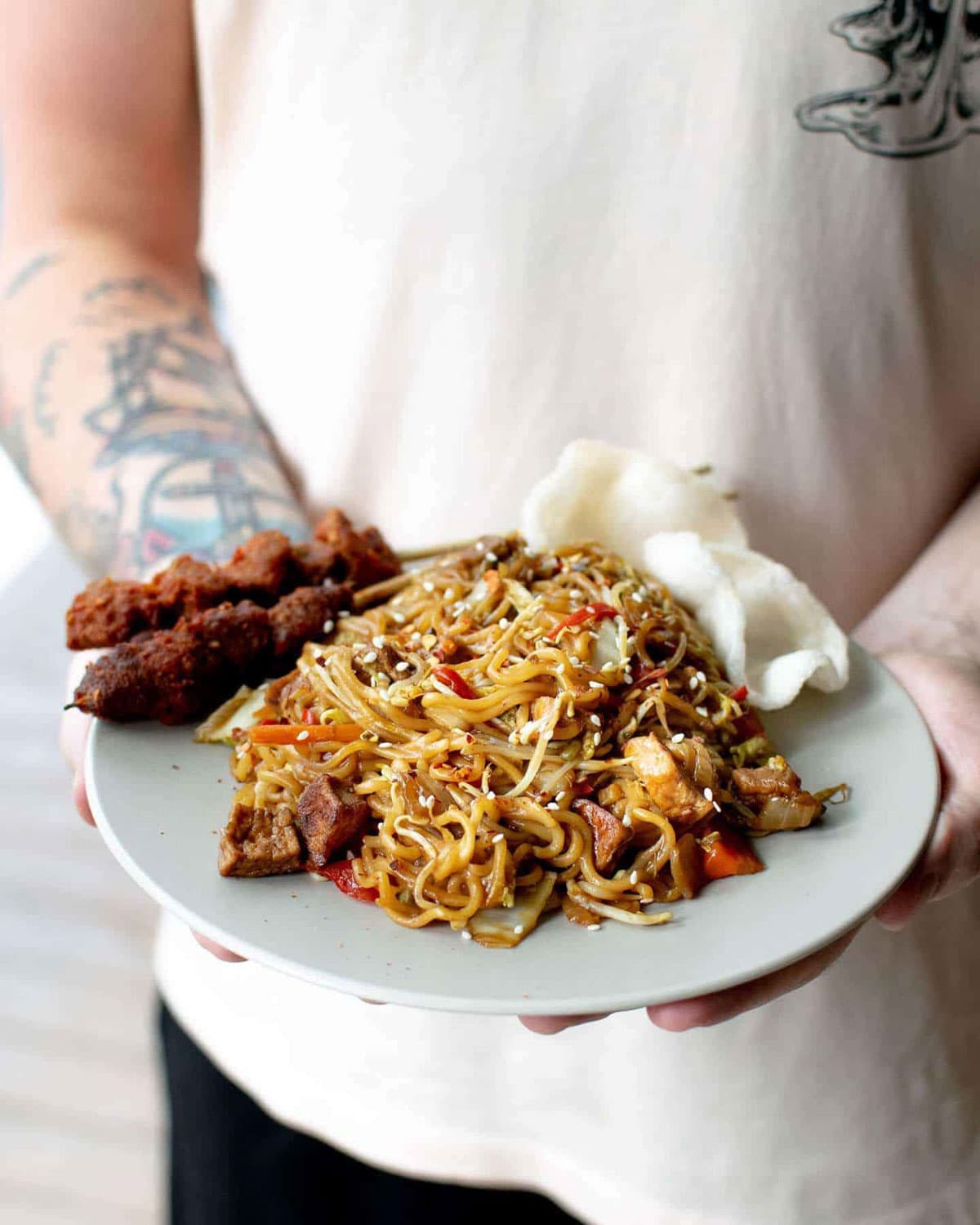 This ultimate feel-good dish made with fried noodles & and staple veggies is a perfect vegan dinner for two. I promise you won't be able to stop eating this one! Plus, it's easy to customize in case you don't have some of the ingredients.
🍲 One-pot meals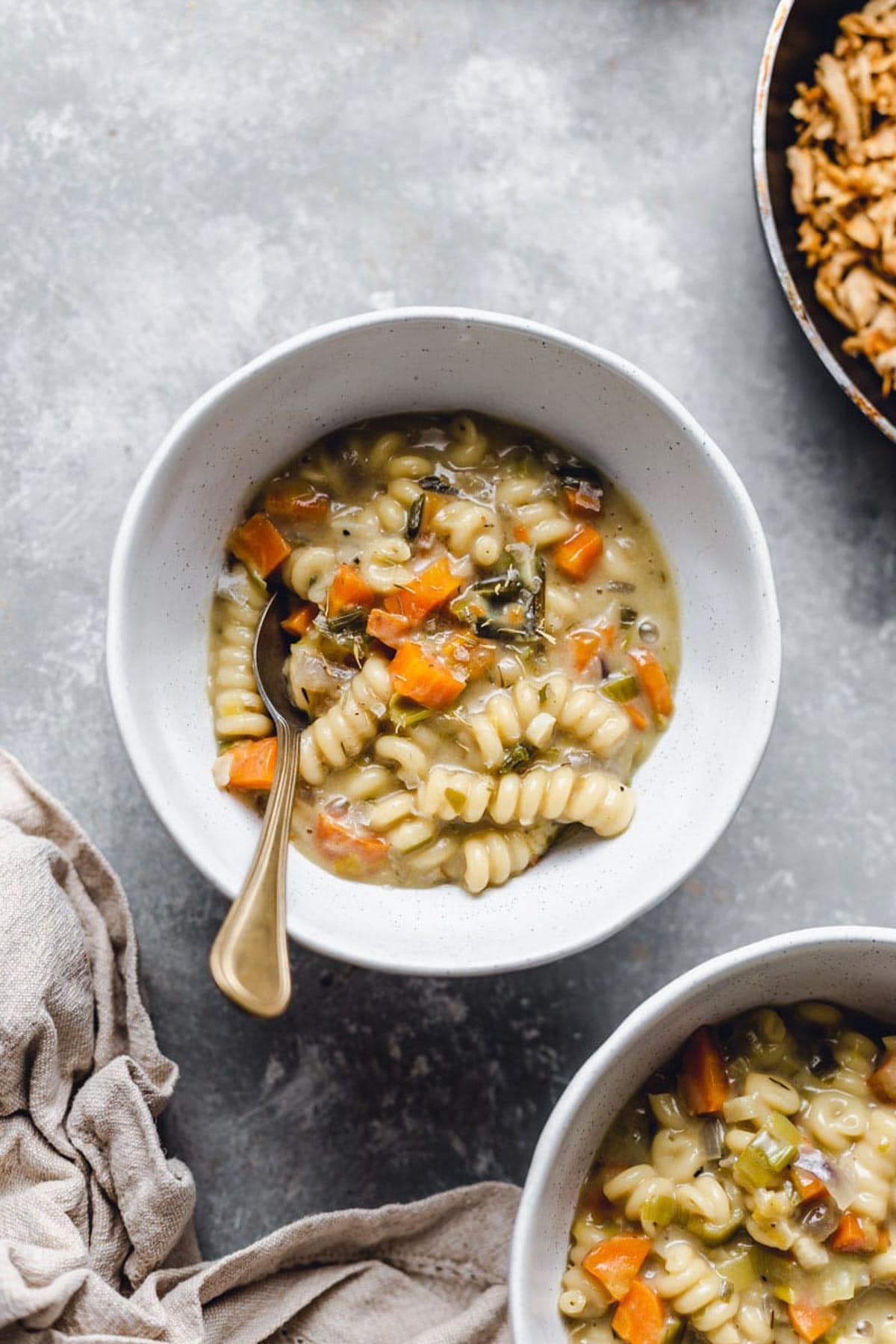 This is not just a soup, it's a proper, filling meal. A great way to use up any leftover veggies and pasta. Undetectably vegan, made using cheap and staple vegan ingredients.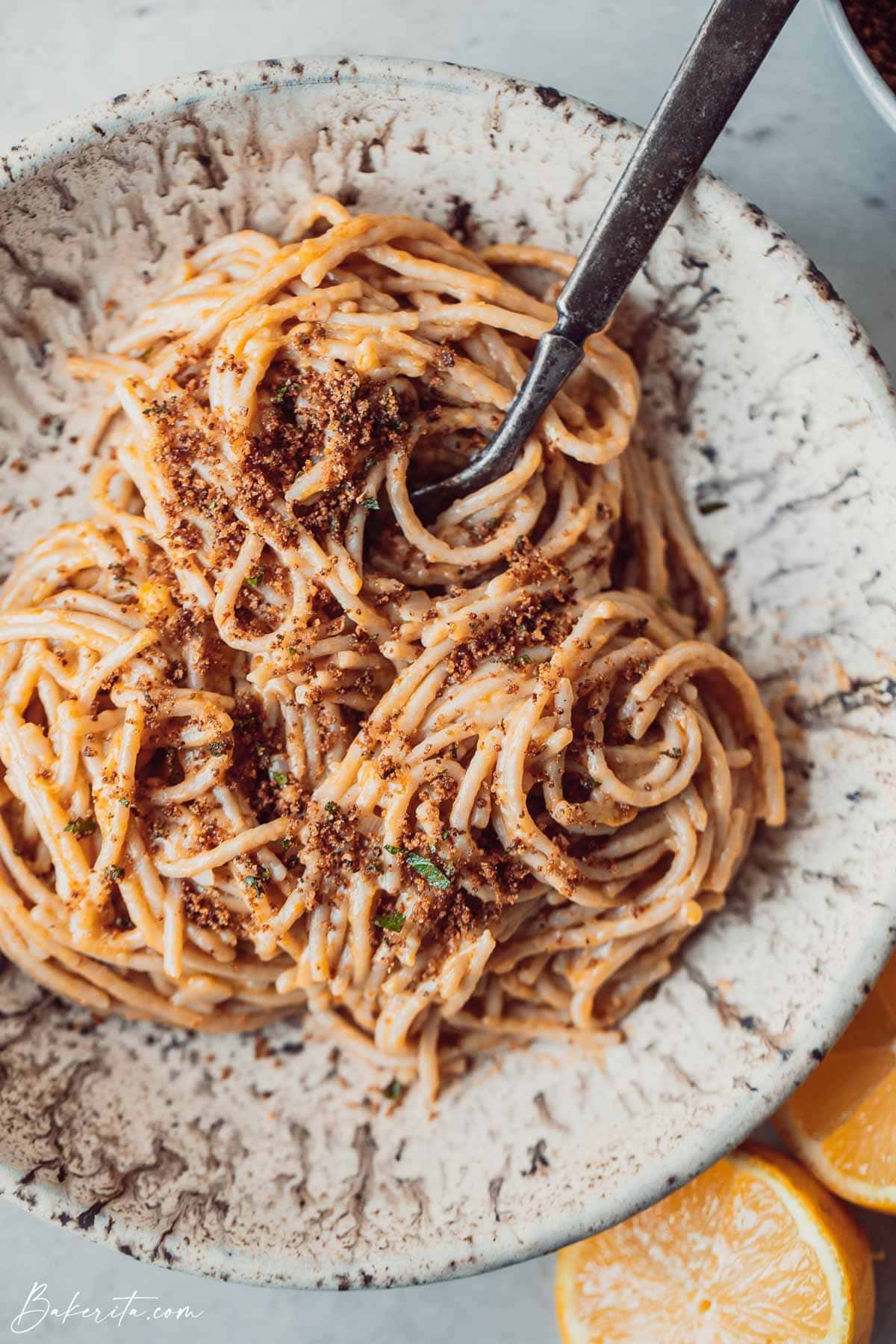 Hate doing the washing up? Who doesn't, right?! This 30-minute pasta is made in 1 pot using just 7 simple ingredients. It's creamy, zesty, and packed with flavour. Plus, you can throw in any extra veggies of your choice.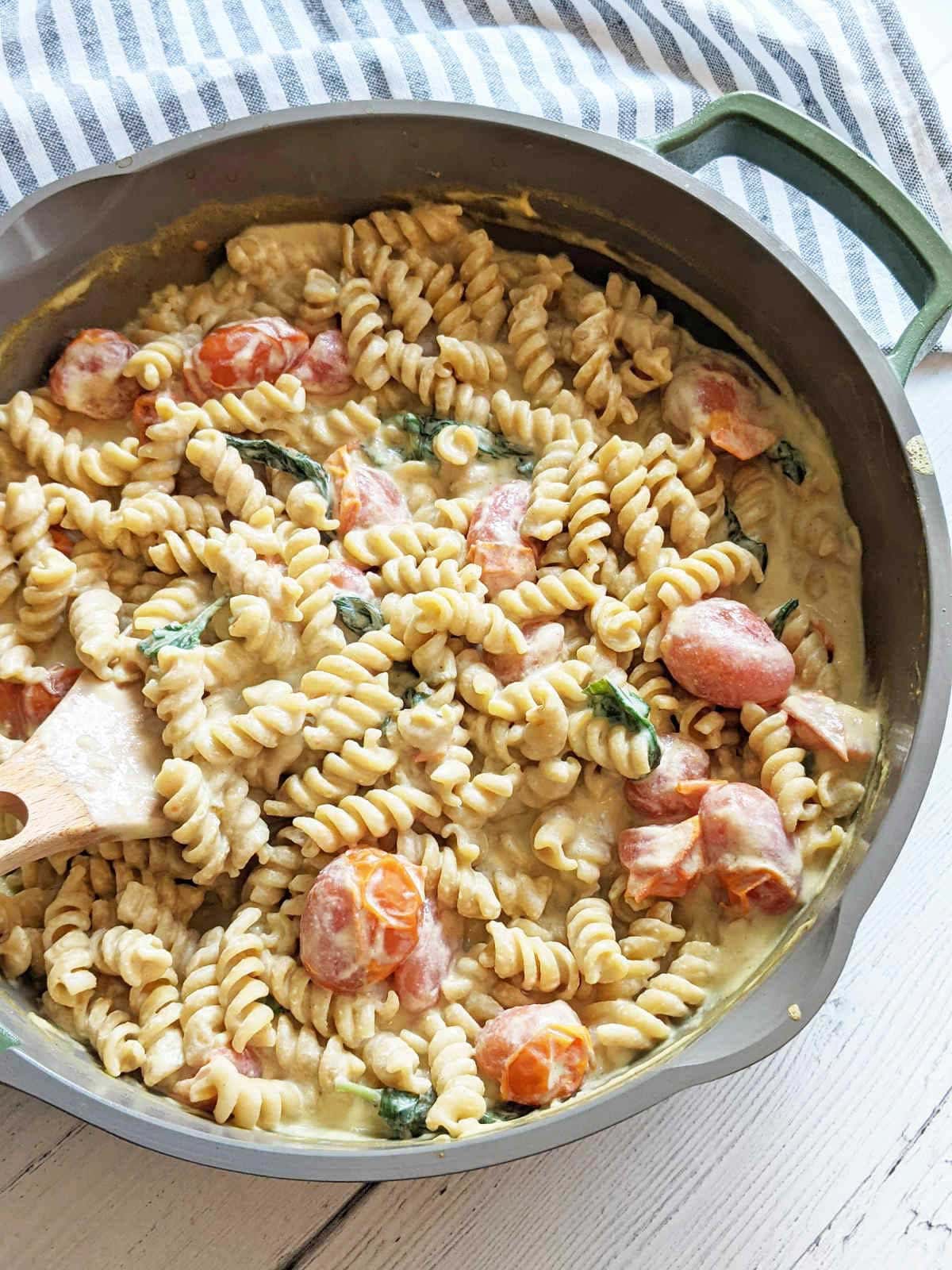 A vegan take on this TikTok-famous dish. Perfect meal prep dish for the whole family, packed with protein and flavour. What's even better, you won't need an oven! Nut-free and can be made gluten-free.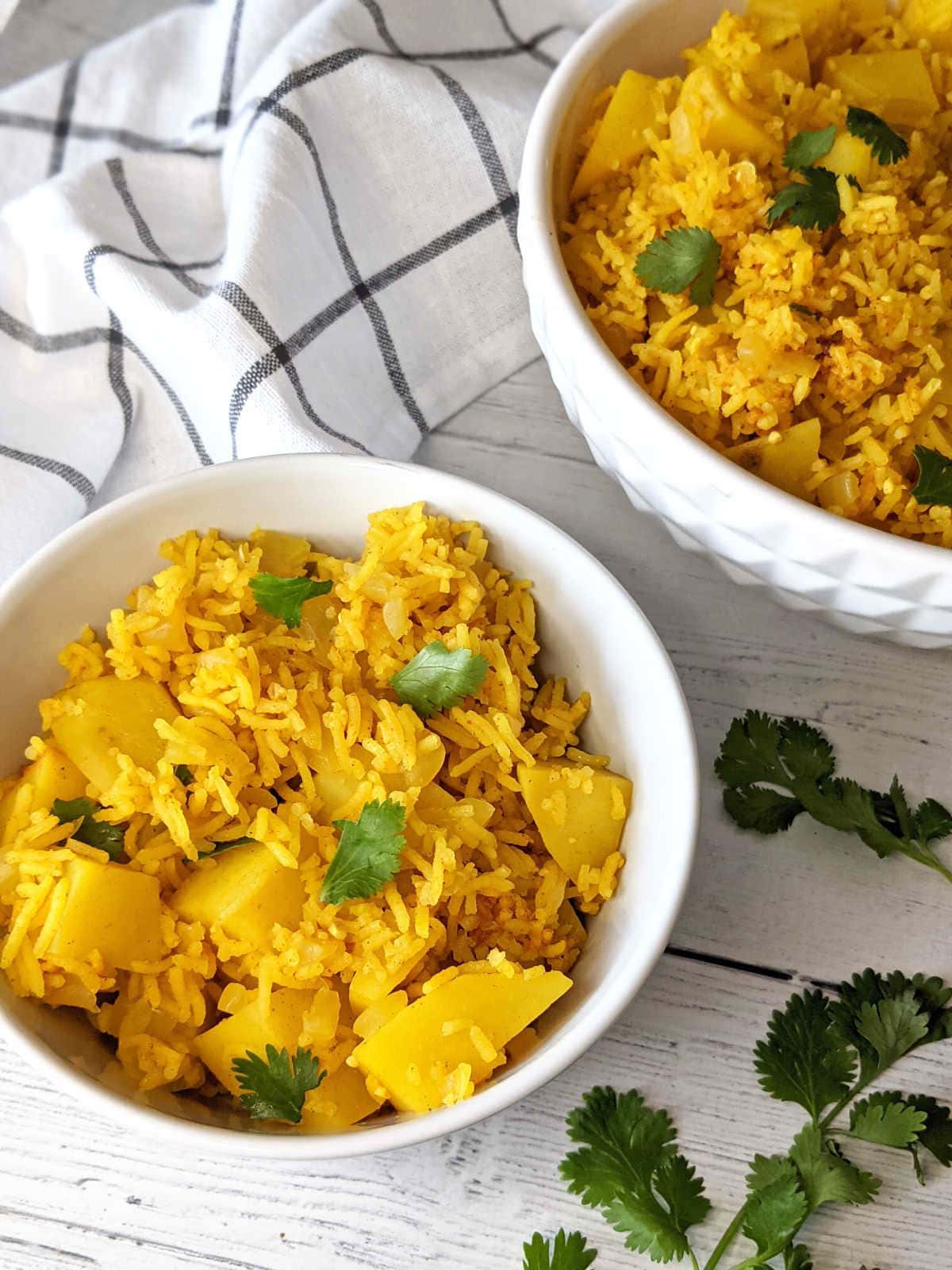 Ready in 30 minutes, flavourful, and kid-friendly. This vibrant dish is the perfect combo of creamy potatoes and fluffy rice. Can be enjoyed as a side or a main.
✋ 5 ingredients or Less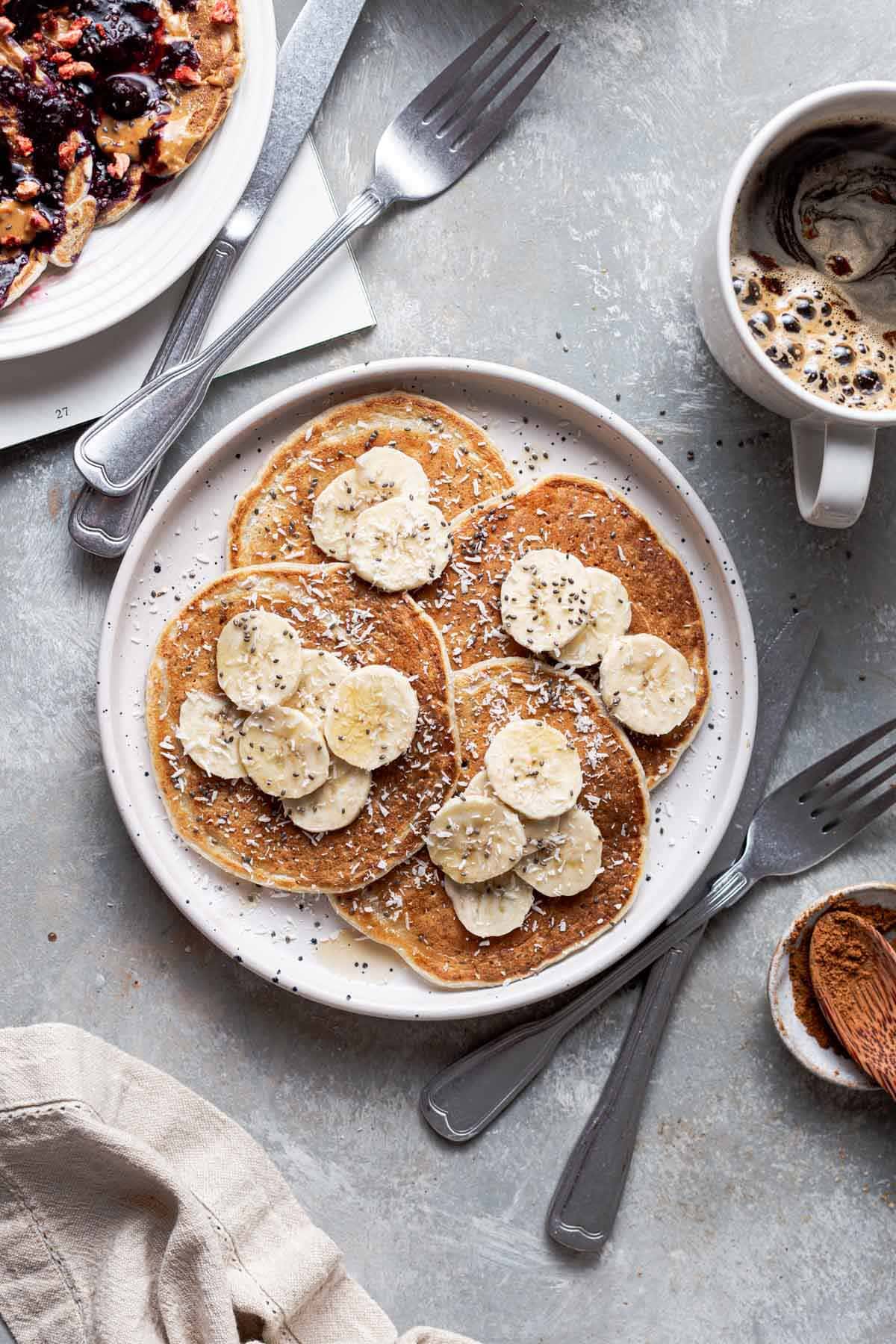 Possibly the easiest pancakes in the world! So versatile, refined sugar-free & an ideal way to use up overripe bananas. Easy, cheap & so versatile.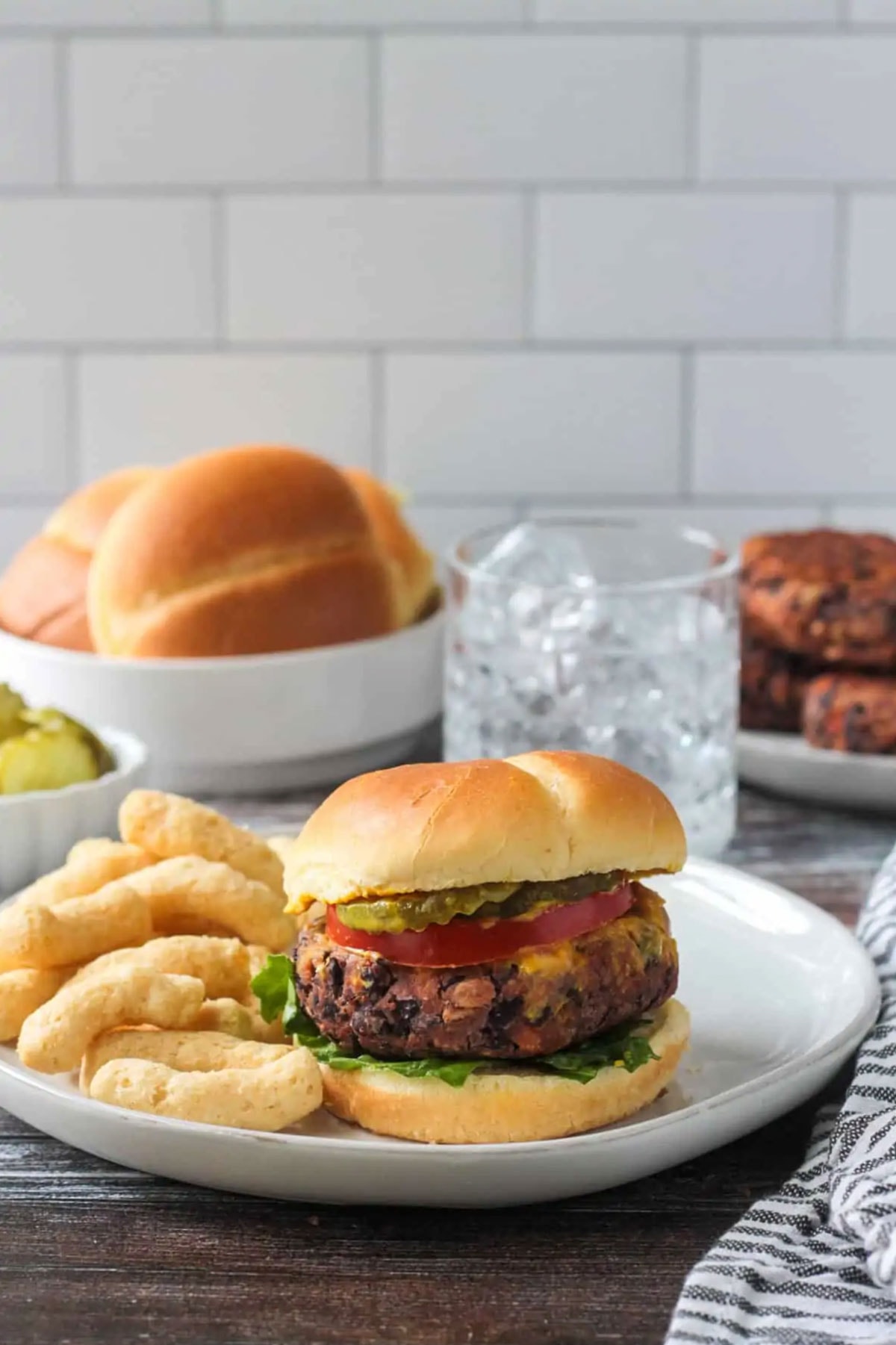 You'll never make an easier meal than this 4-ingredient burger. I love how clever, easy & flavourful this recipe is. Whip it together in minutes, then enjoy it on a bun with all your favourite toppings.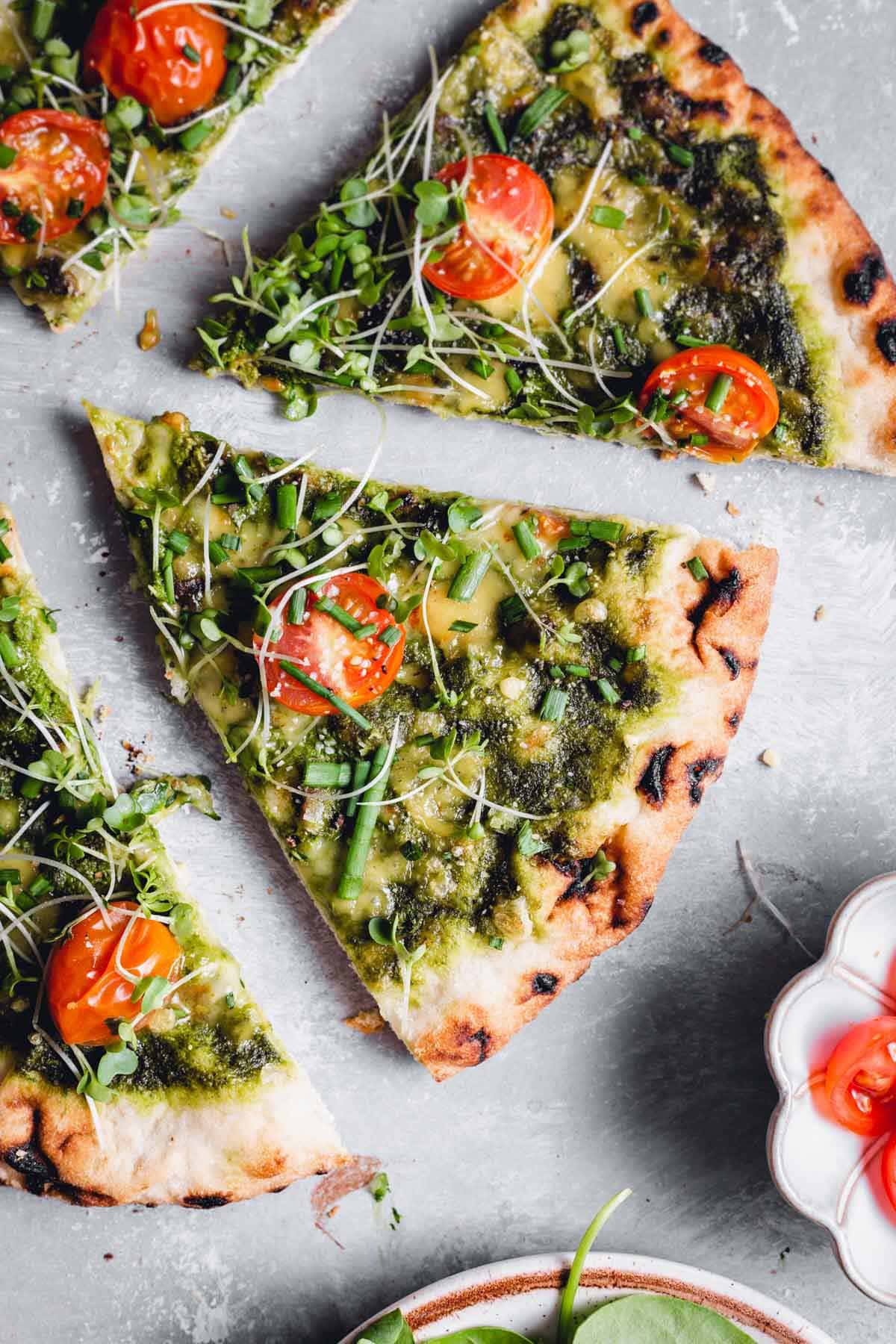 Made with 5 ingredients (plus salt & water), this pizza sauce is so versatile. Toss it in salads, spread it on bread, use it as a filling or dipping sauce. The options are countless! Studded with basil & tangy lemon juice.
Tips
Make big portions, then reheat the food the next few days
Love them or hate them, microwaves can make meal prep significantly easier
Plan ahead! Making a weekly menu can save you so much stress and reduce food waste
While you're thinking about big dinner recipes, don't forget about breakfast and lunch
Portion & freeze some of your favourite meals
Have a meal prep day! I love to make several meals on Sundays, then portion them and eat them throughout the week
Enjoyed my list of cheap & lazy vegan recipes? Check out more beginner-friendly vegan mains and desserts!
🍴Recipe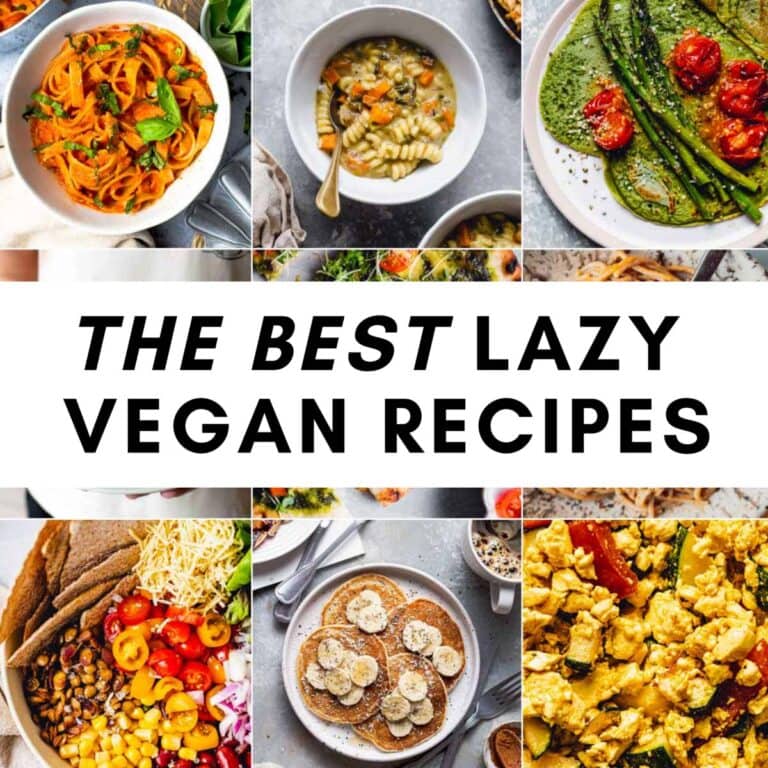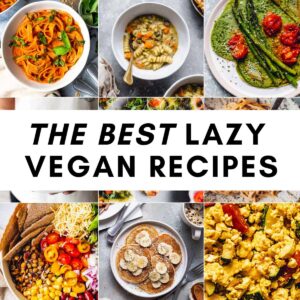 The BEST Cheap & Lazy Vegan Recipes
Enjoy this super easy, creamy red pepper pasta to satisfy all your cravings.
Print
Pin
Rate
Ingredients
Sauce
680

g

grilled red peppers

(this is the equivalent of 400g of roasted red peppers once drained)

1½

tablespoon

peanut butter

use peanut butter containing only 100% peanut (no added salt, oil or sugar)

½

cup

plant milk

unsweetened

10

leaves

basil

or other herb like parsley or chives
Seasoning
A pinch

salt

2

teaspoon

garlic powder

3

tablespoon

nutritional yeast

A pinch

black pepper

optional
Instructions
Grab your favourite roasted red peppers in a jar. Rinse with tap water, drain the oil (or save the oil for later if desired) and add peppers to a medium-sized pan.

Then add salt, black pepper (optional), garlic powder, nutritional yeast, peanut butter and plant milk. 

Use a hand mixer to mix all the ingredients until smooth.

In the meantime, bring water to a boil and cook your favourite pasta according to instructions on the packet.

 Once your sauce is smooth, it's time to heat it up.

Let the sauce come to a gentle boil (this should take no more than 5 minutes) to reduce it slightly and then remove from heat.

Pour the sauce over your cooked pasta. Mix well and serve with chopped fresh basil (or other herbs).
Notes
- Always use smooth peanut butter with no added salt, oil or sugar. - Make this gluten free or low carb by serving with your favourite gluten free pasta or veg-based pasta. - When serving, make sure to crunch up the basil in your hands or chop it thinly to help release all the flavour. - Extra delicious when served with roasted pine nuts.
Nutrition
Calories:
555
kcal
|
Carbohydrates:
108
g
|
Protein:
25
g
|
Fat:
6
g
|
Saturated Fat:
1
g
|
Sodium:
98
mg
|
Potassium:
921
mg
|
Fiber:
7
g
|
Sugar:
10
g
|
Vitamin A:
7097
IU
|
Vitamin C:
289
mg
|
Calcium:
114
mg
|
Iron:
6
mg
Disclaimer: The nutritional information above is calculated automatically. The author of this post cannot guarantee 100% accuracy of this data.