The ultimate vegan chocolate chip cookie. Crunchy on the outside and gooey in the middle, this is a real must-try (if I may say so myself!) Best enjoyed fresh out of the oven, so make sure to gobble it up soon!
This is the recipe that was reshared by none other than Best of Vegan, which was certainly one of the highlights of my food photographer / recipe developer life so far!

Who doesn't want a cookie that's ….
GOOEY
CRUNCHY
and, last but not least,
INCREDIBLY EASY TO MAKE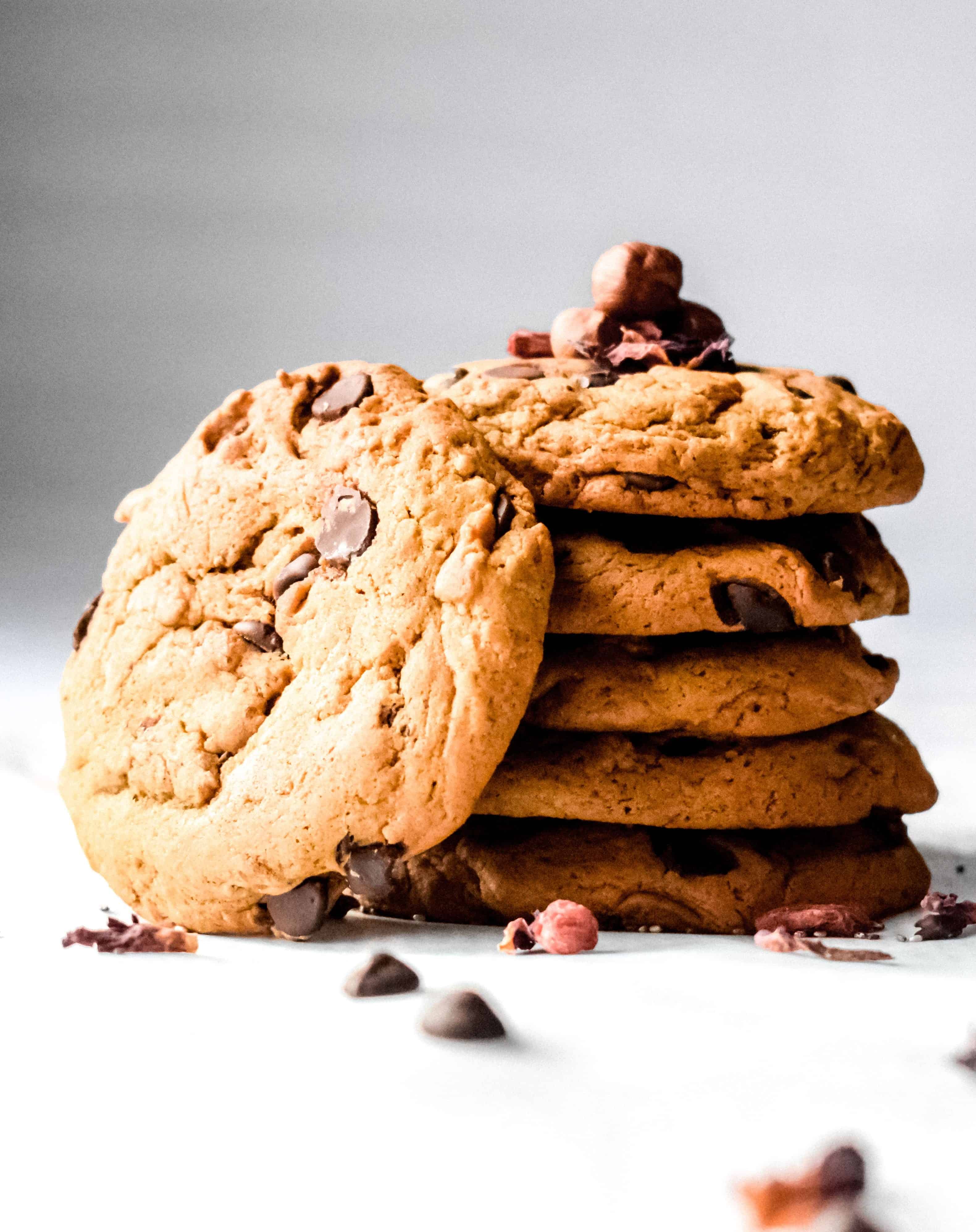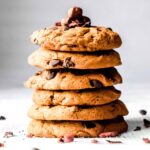 Ingredients
- 1 and 1/4 cup flour
- 1/2 cup vegan butter
- 2/3 cup sugar* (half light and half dark)
- 1 tsp baking soda
- 1/2 tsp salt
- 1/2 tsp vanilla essence
- 1 bag of chocolate chips
- 1 tbsp ground flaxseed + 3 tbsp water (vegan 'flaxseed' egg)⠀
Instructions
1. Make flaxseed egg (by using ground flaxseed and water) and set aside.
2. Cream butter and sugar.
3. Add flaxseed egg and vanilla essence.
4. Sieve dry ingredients together and combine.
5. Fold in chocolate chips and form cookies (11 to 12).
6. Bake for 9 minutes at 180°C.
Notes
* Please keep in mind that not all sugar is vegan! Bone char is often used in the filtering process. Head over to Ordinary Vegan to find a list of bone char free sugar companies.