These vegan chocolate desserts have absolutely stolen my heart. It's time you grab a whisk and try out their magic!
This is not just another quickly put together list of vegan desserts. It's a meticulously arranged list of my top favourites that have all been:
carefully developed by me using the key principles of vegan baking
re-tested by me several times
tested by my friends, family, readers of my blog and some of my followers on my Instagram
featured in big online and print publications such as Thrive, #1 plant-based magazine in the US.
This is why I'm confident that you're going to love them too!
Introducing My Fav Vegan Chocolate Desserts
Let's dive right into it! The five desserts that I could eat week in, week out and absolutely never get tired of! The only question that remains is - which one will be your favourite?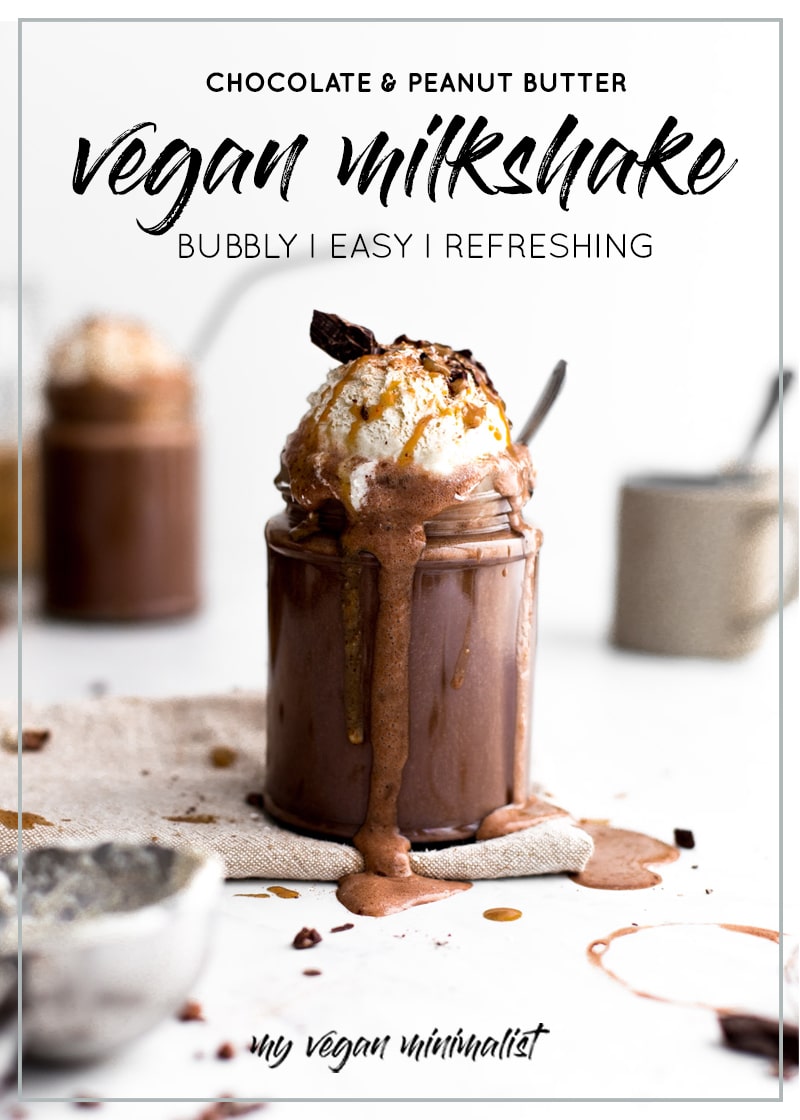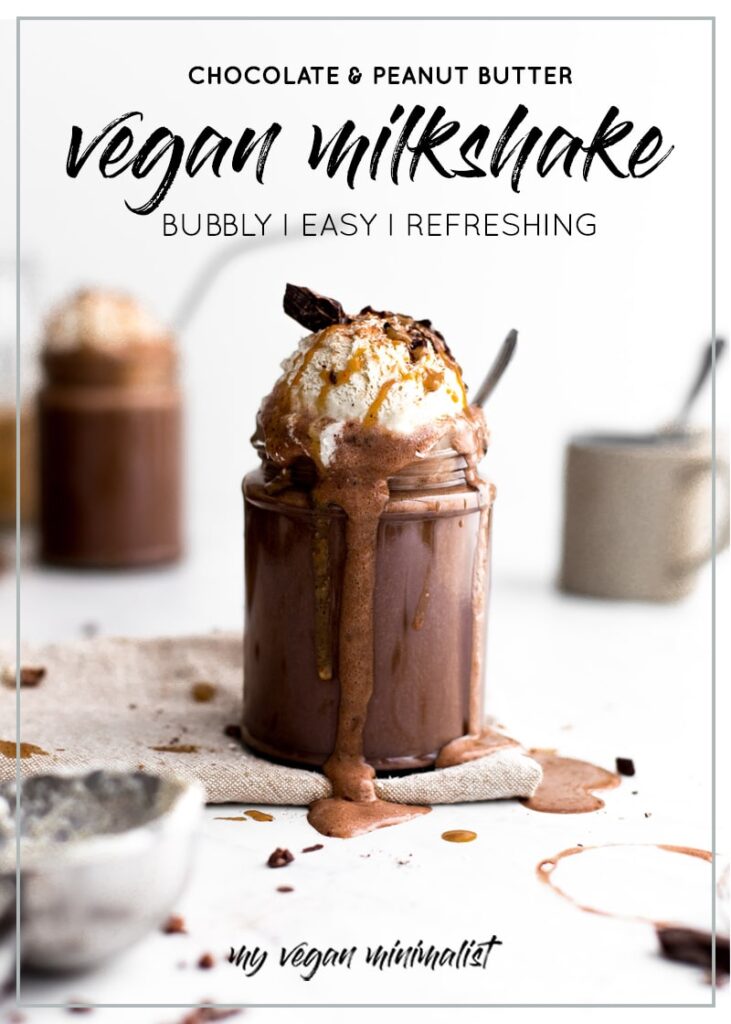 This milkshake is the stuff dreams are made of! Okay, probably not, but it's super delicious and you NEED to try it out.
It's super bubbly, refreshing and instantly satisfying.
My favourite thing about this particular recipe is how easy it is. Forget baking, difficult instructions and tons of ingredients. This vegan milkshake is the one vegan chocolate dessert you absolutely need to get your hands on.
I'm convinced that absolutely everyone can make it - even kids. It's so easy and only takes a few minutes.
Not only is this delicious milkshake a fantastic chocolate dessert in summer-time, it's also the perfect pick-me-up treat. Whenever you feel down, this indulgent yet surprisingly light milkshake will be there to comfort you.
What more could anyone wish for, right?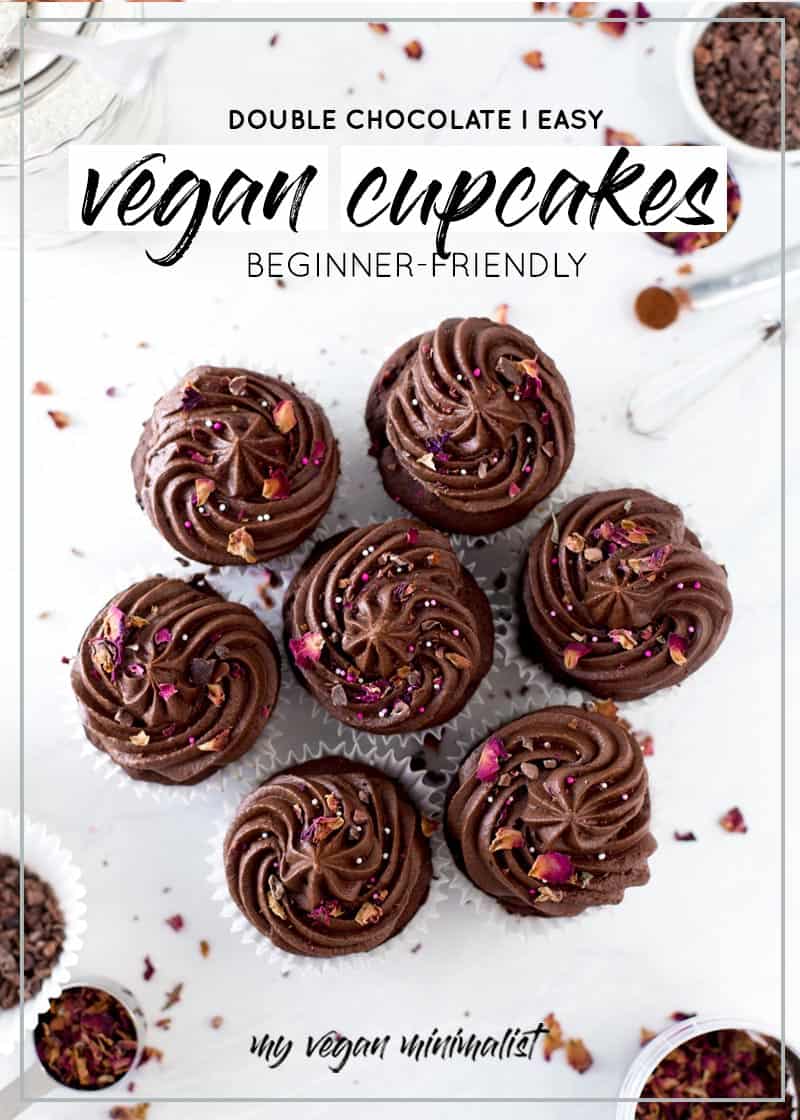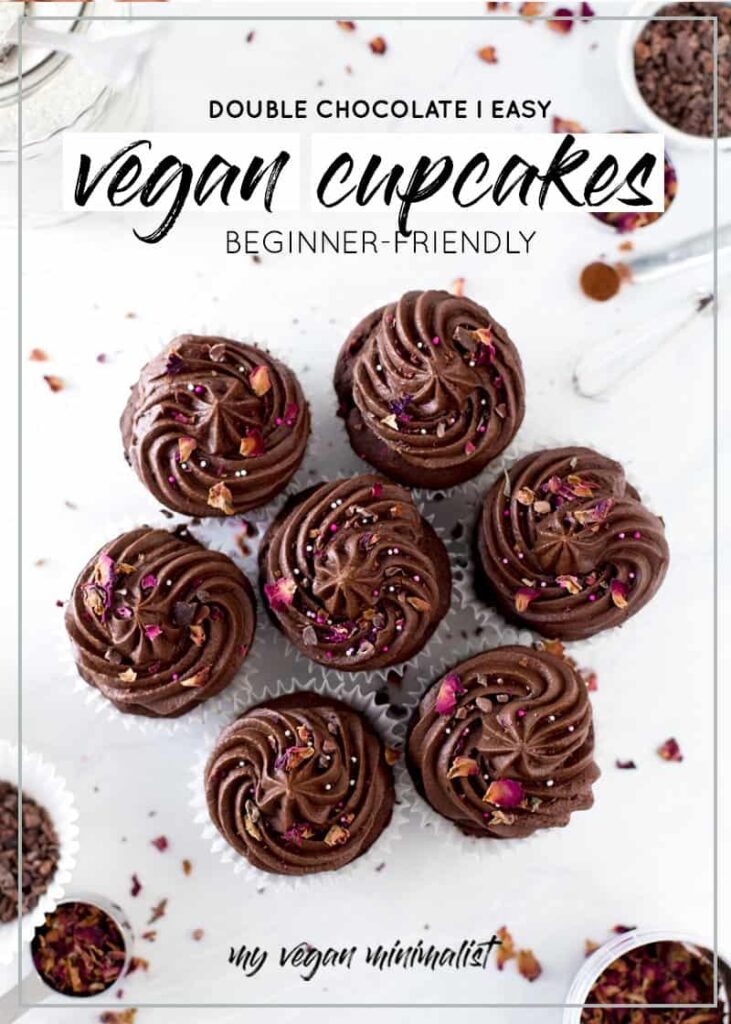 This one is for all you lovers of baked goods.
It's rich in flavour, soft and fluffy, budget-friendly and simply delicious.
I know you're thinking I'm exaggerating, but when it comes to this cupcake, exaggeration is impossible.
When I first perfected the recipe, I was absolutely shocked by how flavourful such a simple vegan cupcake can be. I've even given this recipe to a couple of friends who self-identify as terrible bakers and, yet, they nailed this one!
Moreover, I love that it includes nothing but everyday kitchen staples like flour, sugar, cocoa powder, (vegan) butter, etc. No need to buy anything super fancy.
Chances are big you already have all you need for this recipe in your kitchen cupboard.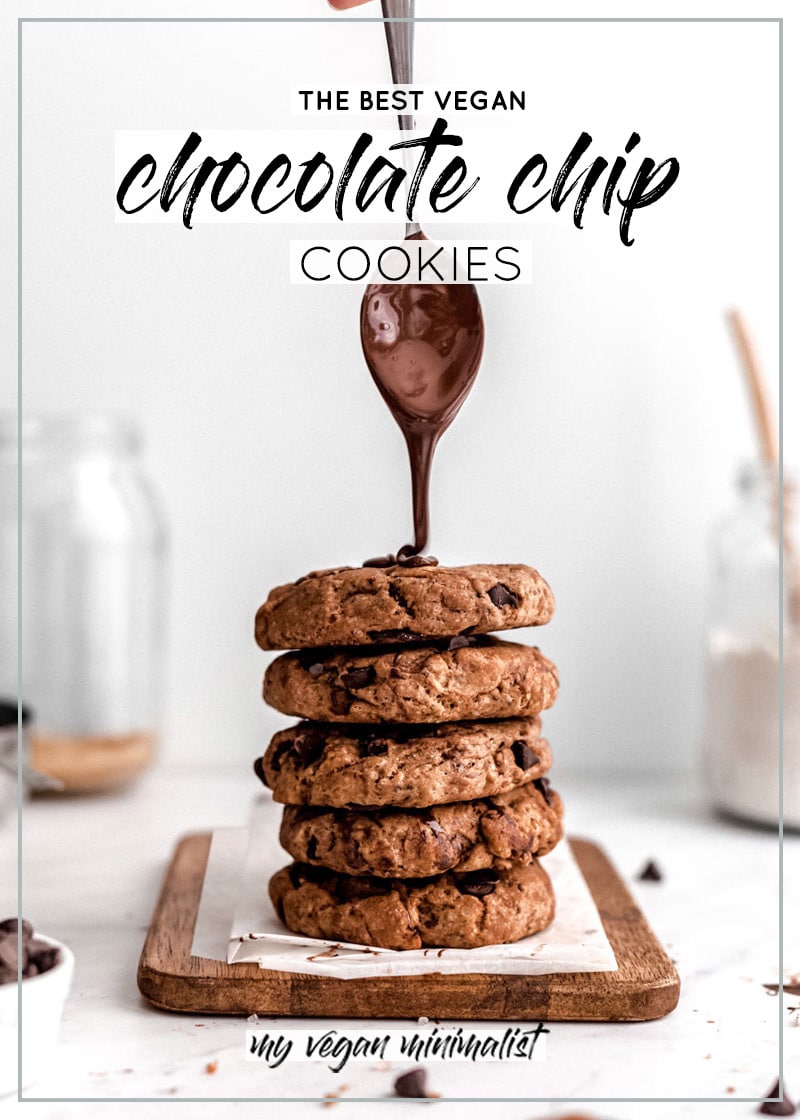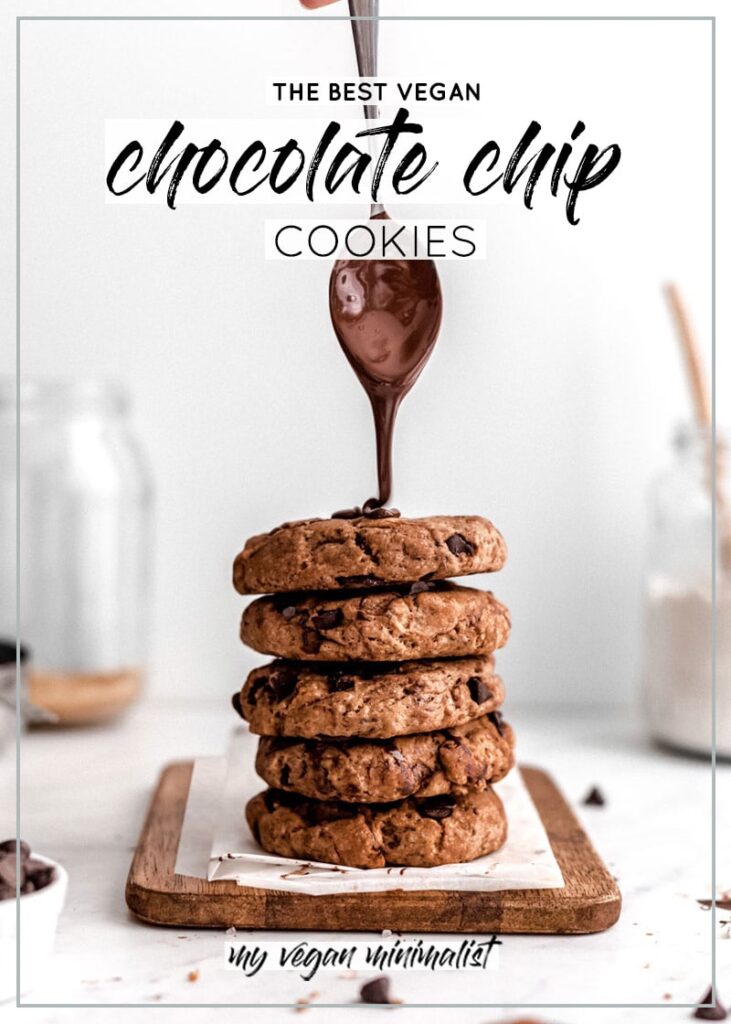 Do I hear your belly make gurgling noises?
I don't blame you. These perfectly chewy vegan cookies are pure chocolate heaven. Much like our double chocolate cupcakes, these are easy and cheap - and don't us vegans just love those two words?
They're best enjoyed straight out of the oven and sprinkled with a dash of salt flakes.
Believe me, you're not going to want to share these with anybody else!
Find out the full recipe including the secret ingredient and how to add an extra oomph!
Put on your favourite apron (or just a tracksuit, cos let's face it, who owns an apron these days?!) and let's get started!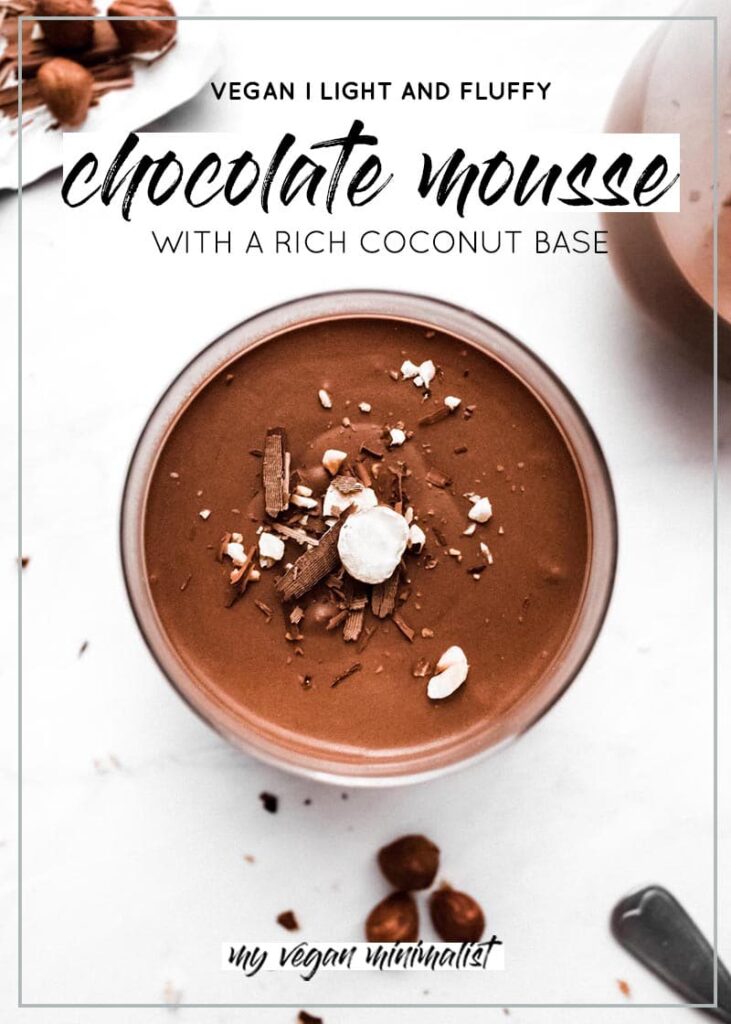 Hello gorgeous, right?!
This one makes the list of my best vegan chocolate desserts because it's easy, light and fluffy, low in sugar and simply just melts in your mouth.
This avocado-free mousse is based on coconut milk, which adds a subtle flavour.
When it comes to this recipe, practice makes perfect. Mousse is a delicate dessert so make sure you follow the recipe to the dot and don't you dare give up if it doesn't turn out to be perfect in your first try!
Believe me, patience is SO worth it because this mousse is something quite extraordinary.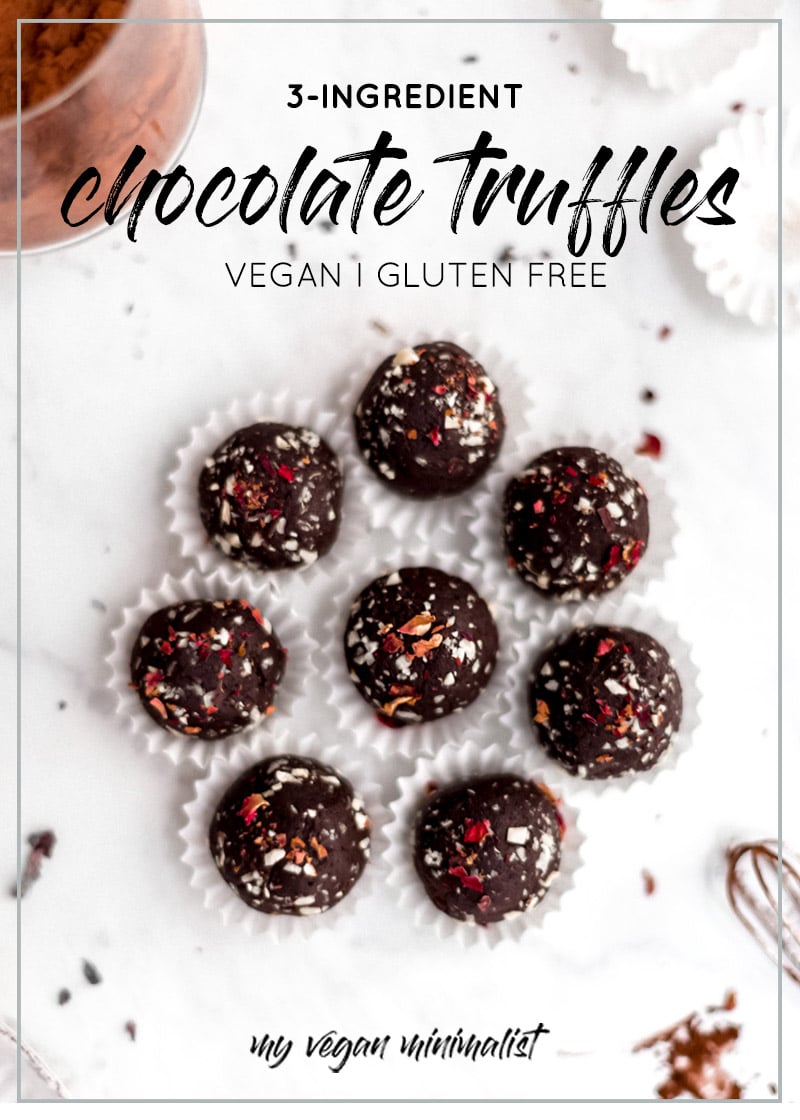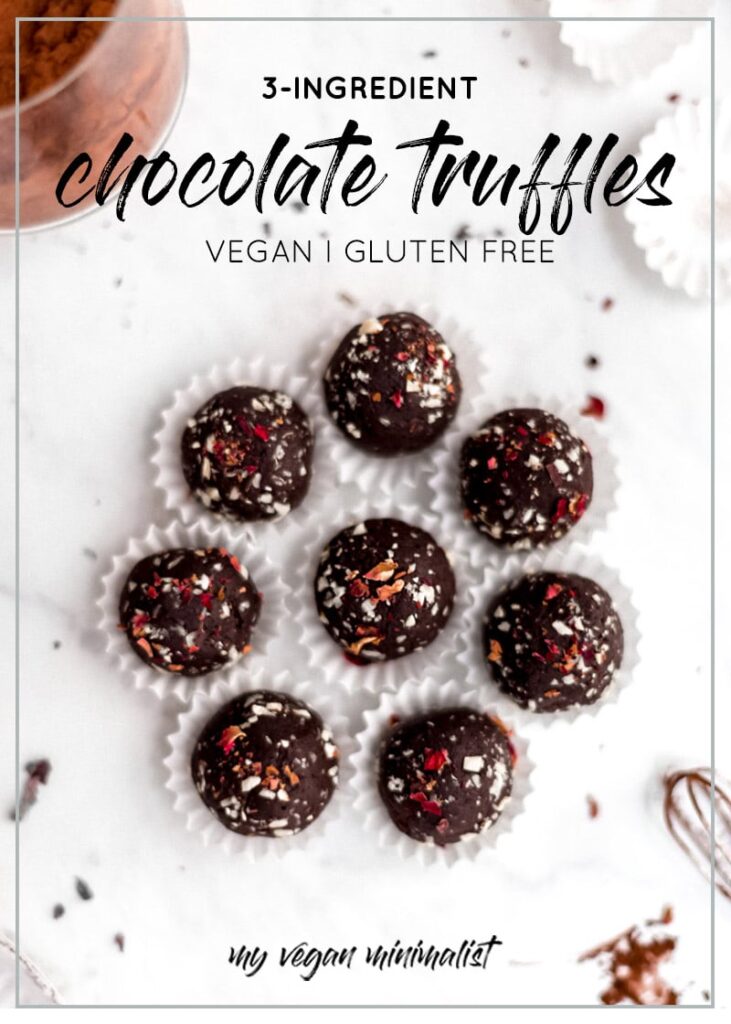 Taking easy baking to the next level. You will only need 3 simple ingredients.
The outcome is a gorgeous mix between truffles and energy balls.
The're fun to make, great for kids and beginner bakers, as well as visually stunning. Moreover, they're the perfect little on-the-go snack and super rich in flavour.
You can even customise them by adding your favourite extras like rose petals, shredded coconut or cashew nuts.
And if that wasn't enough, they're both gluten free and free from artificial sugars!
Need I say more? Grab the recipe HERE.
This wraps up my list of best vegan chocolate desserts! Which one will you be trying out first?
If you're in the mood for classic vegan desserts, don't forget to check out my DESSERTS archive. You'll discover vegan versions of classics like waffles, ice coffee, truffles, ice cream and more.
---
Don't forget you can grab a free vegan booklet containing 90 vegan meal ideas below.