These lavish, gorgeous, tempting vegan chocolate waffles are the very definition of vegan comfort food. A little bit naughty and more than a little bit irresistible. As easy as pie, ready to turn you into a waffle maniac.
Waffles are just awesome bread.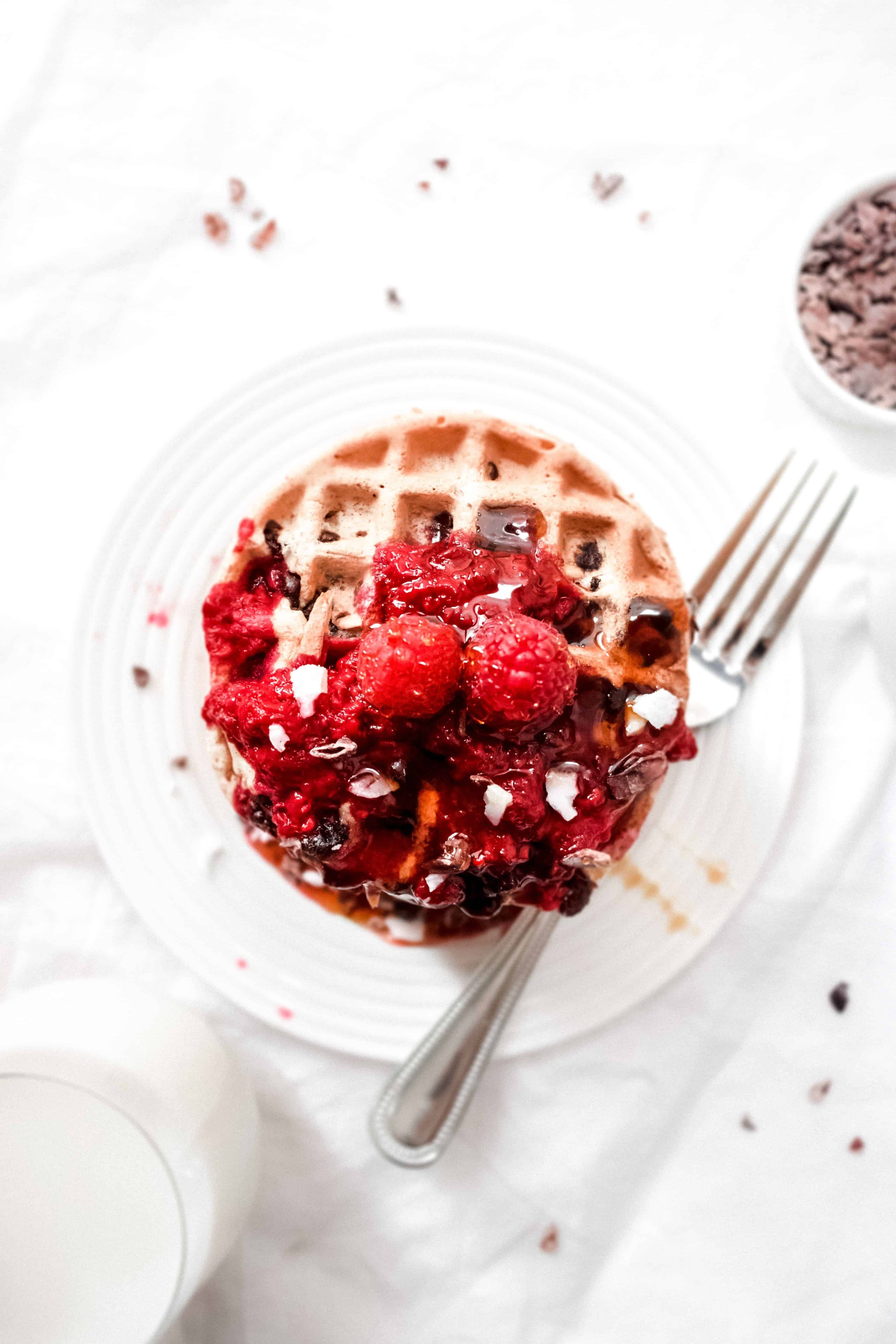 I'm literally never planing to stop waffling on about these. They are one of those meals that would earn a spot in my cookbook like that *snaps fingers*. They're
crunchy (thanks to the chocolate chip)
chocolatey
simple and customisable
not super sweet
Plus, the fact that these waffles and their toppings are just incredibly photogenic makes them that extra bit more special.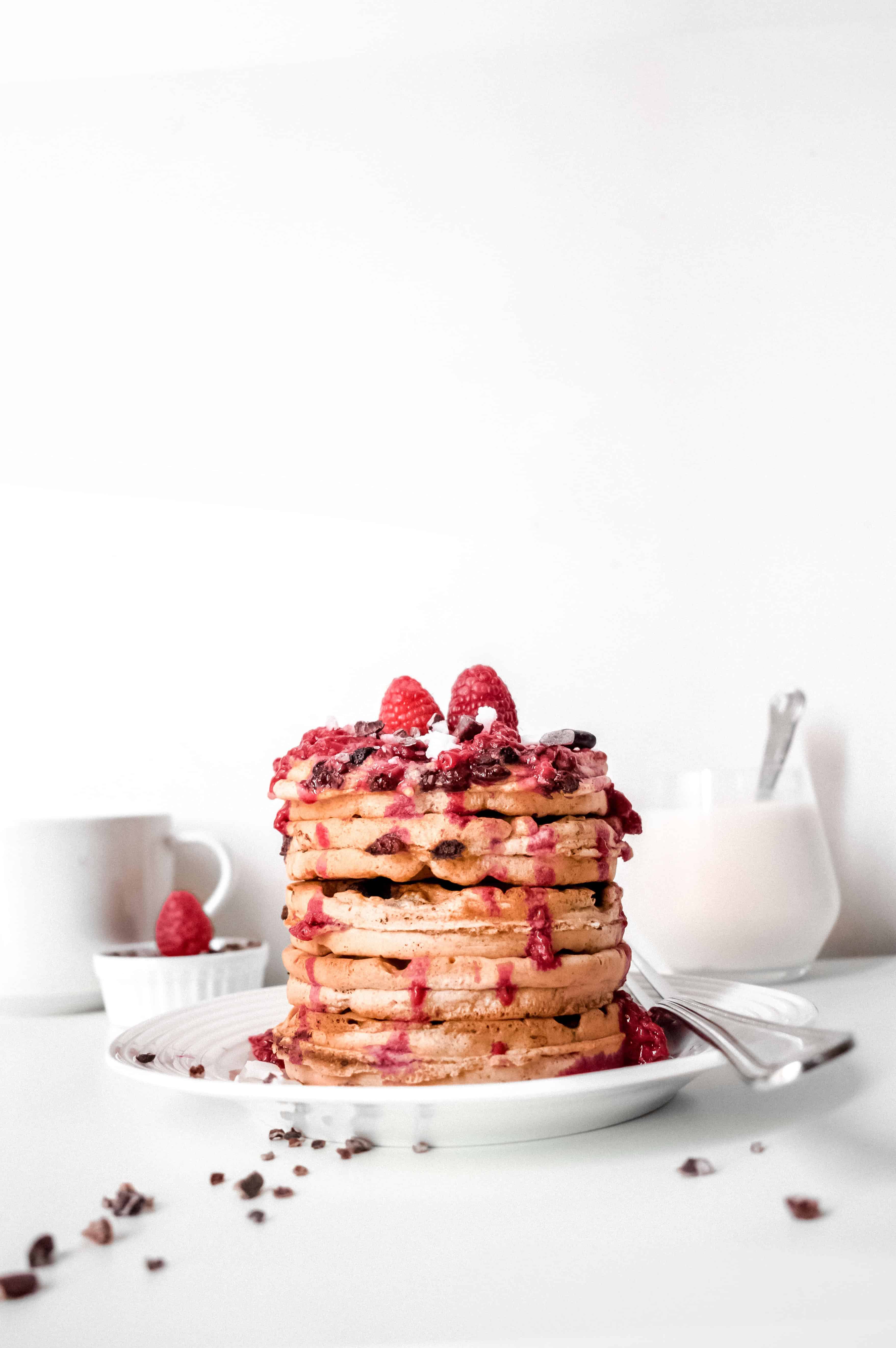 Vegan Chocolate Waffles – Simple Enough for Kids? 
I know what you're thinking. How can something that looks so extravagant be easy to make? Well, I'm here to bring you the good news. These are entirely beginner-friendly and can be one of your new go-to dishes for when you're hanging out with your little relatives, teaching them how to make awesome vegan food. Need something else to treat them with? Try out my chocolate chip cookies or rose hot chocolate!
Ingredients
FOR THE WAFFLES:

- 1,5 cup unsweetened almond milk

-1,5 cup flour

- 2 tbsp olive oil

- 1 tbsp vinegar

- 1 tbsp baking powder

- 2 tbsp ground flaxseed

- 6 tbsp water

- 0.5 tsp salt

- 2 tbsp sugar

- 2 tsp vanilla

- 1/2 cup chocolate chips

FOR THE SAUCE:

- 1 cup of frozen raspberries

- 3 tbsp cocoa nibs

- 2 tbsp coconut flakes

- A handful of fresh raspberries
Instructions
Preheat your waffle iron.
Combine the flax seed and water in a small bowl to make a flax egg. Set aside.
Combine the almond milk and apple cider vinegar in a measuring cup, stir thoroughly and set aside.
Add the flour, baking powder, salt, and sugar to a medium bowl and mix well.
Go back to your almond milk mixture and add in the oil, the flax mixture and the vanilla, and mix well.
Add the flour mixture to the almond mixture and mix well, until few lumps remain (but don't over whisk).
Cook the waffles according to your waffle maker's instructions.
Eat right away, or let cool and toast later.
FOR THE SAUCE:
Heat up your frozen raspberries in a pan.
Add cocoa nibs and coconut flakes.
Drizzle over your waffles along with the sweetener of your choice.
Sprinkle with fresh raspberries.